Gear Guy
What Are the Best Everyday Carry Knives?
5 top picks from a stacked field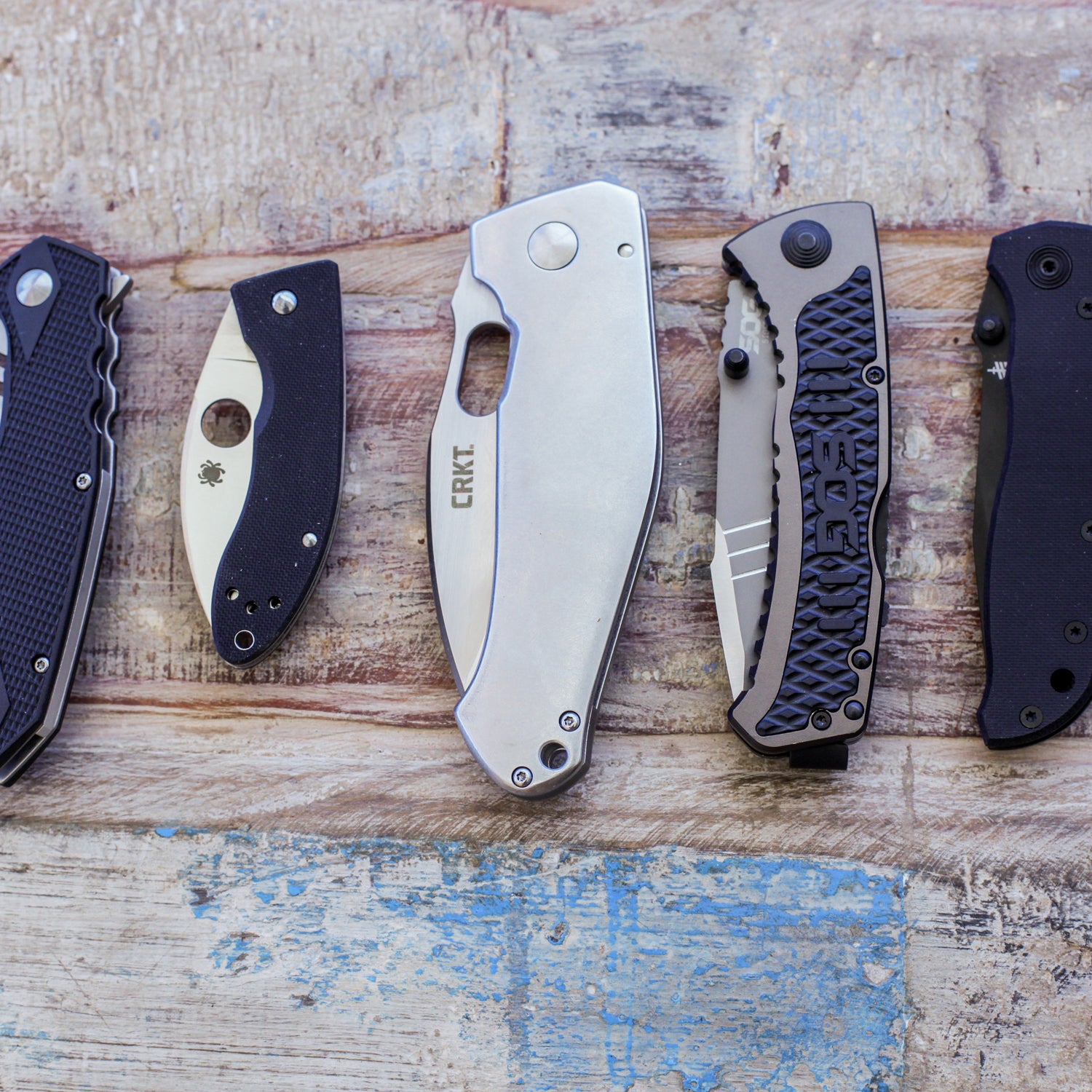 Heading out the door? Read this article on the new Outside+ app available now on iOS devices for members! Download the app.
A quality knife is like a quality rain jacket—you should always have one in your pack, just in case. I tested a bunch of good knives last year, but I wanted to see how the new ones stacked up. I picked five popular models for this test, but obviously there are dozens more I could have chosen. Let us know some of your top picks.  
---
The Test
My garage was an overflowing mess, so I used all five knives to break down boxes, cut through tangled ropes, and break down anything else that needed to be tossed in the trash. Then I used the knives in the kitchen for a week, cutting and dicing everything from tomatoes to ham hocks. To test ergonomics, each knife lived in my pocket for at least a day. Most of my notes centered around blade quality, hand feel, and durability. 
---
CRKT Buku ($70)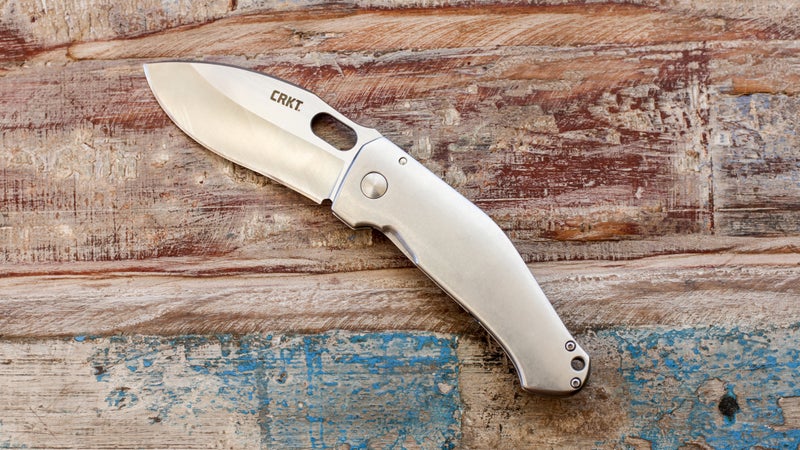 Best For: Showing off
This knife is absolutely beautiful, thanks to the arching blade matched to a polished stainless-steel body. Pull it out on a camping trip and people will notice. At 8.3 inches long when fully extended, it was the largest knife in the test but always felt well balanced in my hand. At 7.7 ounces, it was also the heaviest knife, but I appreciated the extra heft when slicing through tough meat or breaking down giant boxes.
---
Ruger Follow-Through ($70)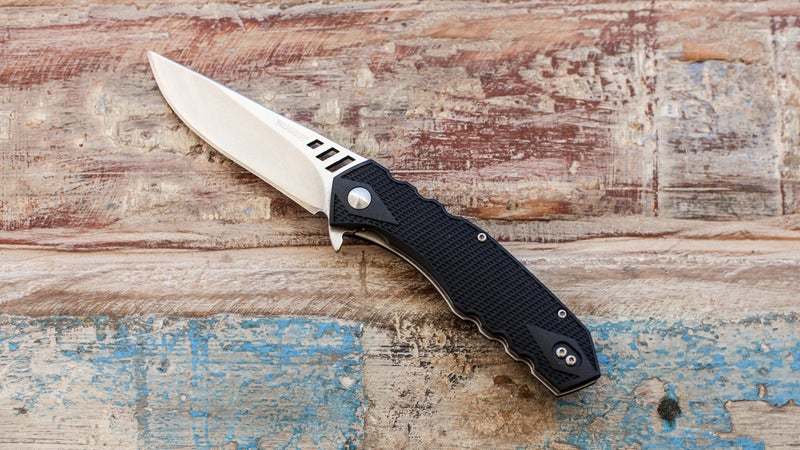 Best For: River trips
Collabs, where two companies work together on a single product, often produce the nicest gear. That's definitely true with this knife, which is made by CRKT and firearms specialist Ruger. The blade was razor sharp, and I particularly liked the textured handle, which felt secure even when wet. The Follow-Through's blade flipper—a little knob that sits behind the handle—made it easy to open.
---
Spyderco Lil' Lum ($220)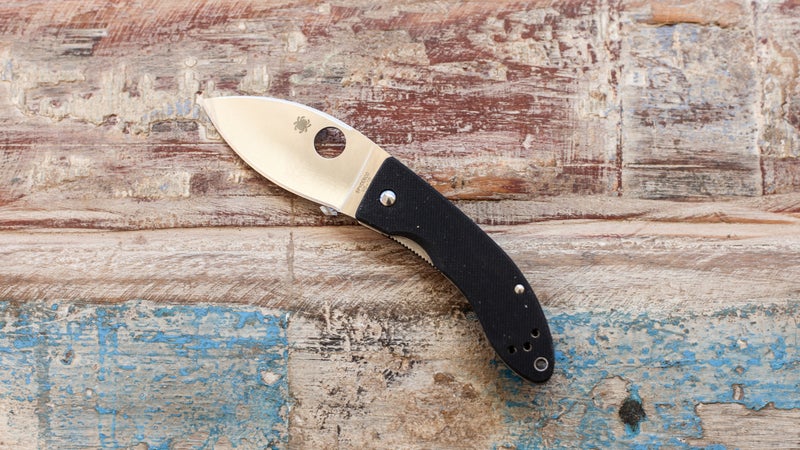 Best For: Thru-hikers and backpackers
Yes, $220 is a lot of cash, but you get what you pay for with this knife. It's ultralight at just 1.9 ounces, but it never felt outgunned, thanks to a sharp, smartly designed 2.3-inch leaf-shaped blade. There's no thumb notch, but it was still buttery smooth to open with the thumbhole on top of the blade.  
---
SOG Sideswipe ($50)
Best For: Cutting tomatoes
This knife sliced off perfect round slices of a squishy tomato but also went right through thick cardboard and whatever else I threw at it. Thanks to a spring in the handle, this knife pops open lightning fast. The handle was the knobbiest I tested and had great grip whenever I needed extra torque.
---
Gerber Air Ranger G10 ($40)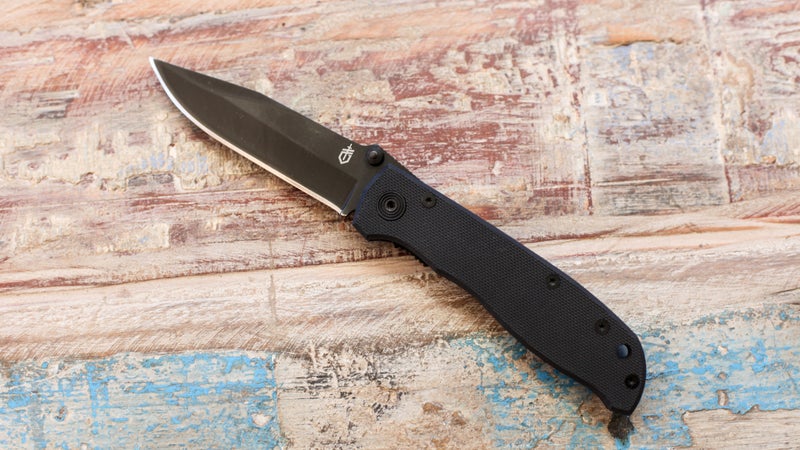 Best For: The value conscious
At just $40, this knife was the best value of the test. It doesn't have any fancy features, but it comes with a quality blade and a simple handle that gripped well. At 2.6 ounces, it was the second-lightest knife of the test.