Indefinitely Wild
This Belt Doubles as a Ratcheting Tourniquet
Got a squirter? The Parabelt can stop it.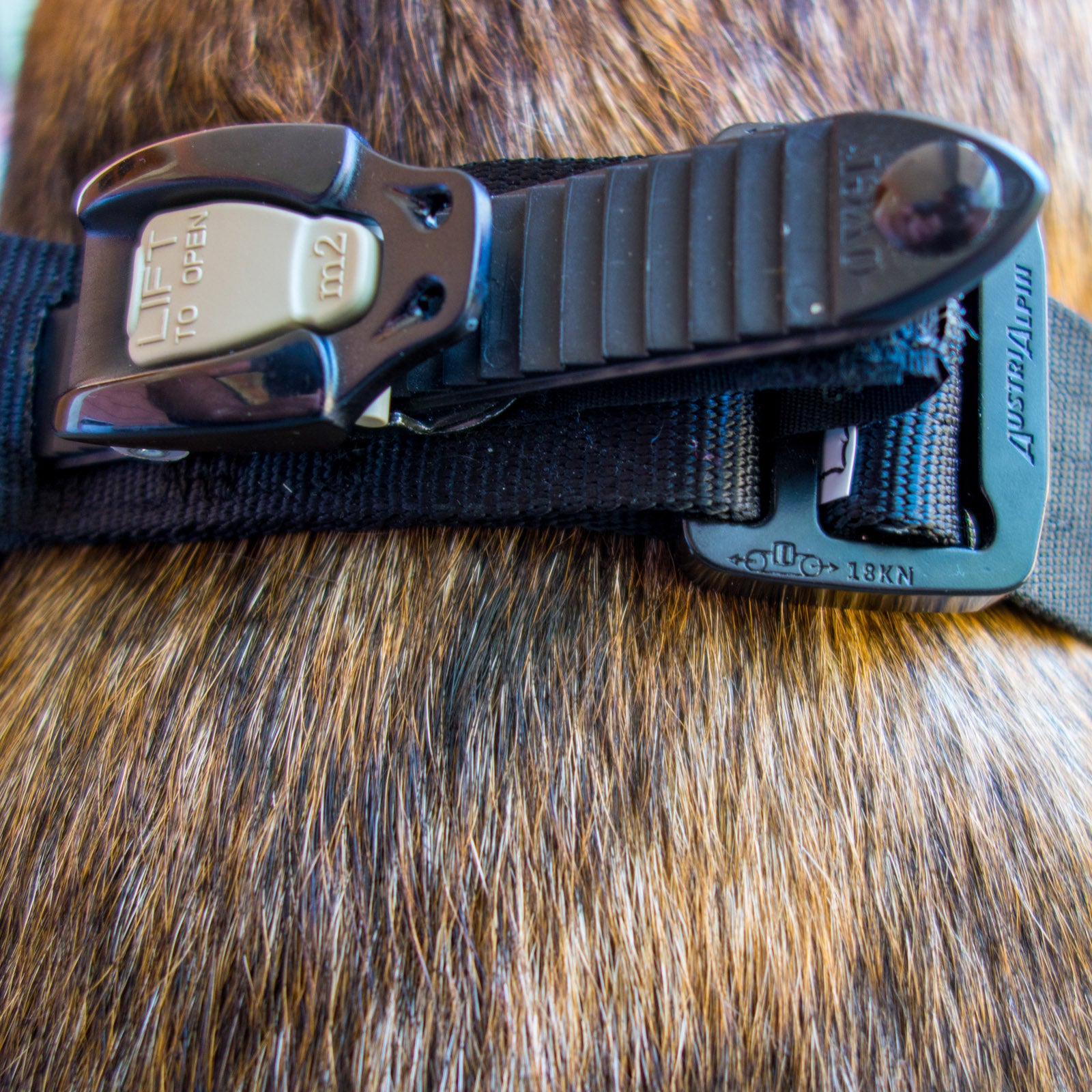 Heading out the door? Read this article on the new Outside+ app available now on iOS devices for members! Download the app.
First aid for a traumatic injury that's causing massive, arterial blood loss? Easy, just apply a tourniquet. That solution works fine if you're a soldier, police officer, or EMT and you already carry one with you. But for the rest of us, who want to be prepared to help in an emergency? Oregon's RevMedX thinks this Parabelt is the answer. 
IndefinitelyWild

IndefinitelyWild
 is a lifestyle column telling the story of adventure travel in the outdoors, the vehicles and gear that get us there, and the people we meet along the way. Follow us on 
Facebook
, 
Instagram,
 and 
Twitter
.
You'll be familiar with RevMedX from the extraordinary level of coverage its XStat received last year. That's designed to stem the loss of blood from a gunshot wound by injecting a pile of expanding, super-absorbent sponges into the injury, providing hemostatic pressure to blood vessels and thus stopping bleeding. It works great if you're shot in the groin or shoulder, but isn't as effective as a tourniquet for traumatic hemorrhaging on the limbs. 
Sure, a standard belt can pull double duty as a tourniquet in a pinch. But you'll never get it as tight or to hold as long as a proper ratcheting tourniquet—the kind that's become standard issue for professionals operating in dangerous environments. Carrying a standalone ratcheting tourniquet can be a hassle if you're not wearing duty gear or carrying a dedicated first aid bag. Which is where we circle back to the Parabelt. It holds your pants up just like a normal belt, but is fitted with a heavy duty ratchet that can firmly cinch down on an arm or leg. That means it's easy to carry anywhere, on the off-chance you might need it. 
Tourniquets aren't exactly a mainstay of civilian first-aid kits. Misapplied, they can result in nerve damage or even the loss of a limb. But for specially-trained people operating in dangerous places, they're a key medical tool. And increasingly, tourniquets are finding applications outside of war zones. Mass shootings are one obvious application for an easily-carried, military-grade tourniquet, but you can also find a need for them in industrial and agricultural accidents, natural disasters, car and motorcycle crashes, and in other emergencies that involve blasts, amputations, and severe limb injuries.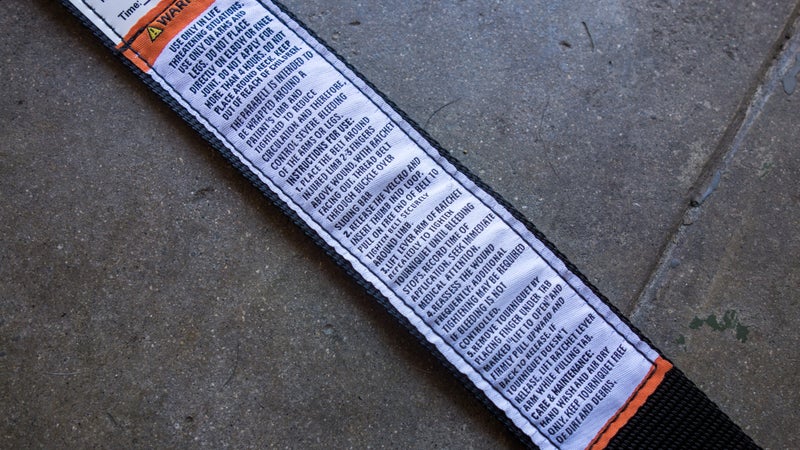 Use of the Parabelt is simple, intuitive and, if need be, one handed. First, close the belt around the injured limb, just above the wound. Next, use the integrated thumb or bite loop to cinch the belt tight. Then work the ratchet to tighten the belt even more, until the bleeding stops. You can easily monitor the wound and further tighten the belt using the ratchet if necessary. The belt includes a labeled blank where you can write the time of application, ensuring that emergency medical responders will have that information should the wearer lose consciousness. 
Light and flexible, the Parabelt is not designed to replace a gun belt. On-duty first responders will still be better served by standalone tourniquets like RevMedX's TX. (That product lends its ratcheting mechanism to the Parabelt.) 
The need for a product like this is a little scary to think about and potential users should first seek professional trauma first-aid training in which proper tourniquet use is covered. But for those of us willing and able to render aid in the event of a life-threatening emergency, the Parabelt offers a welcome option for carrying significant life saving capability in a convenient, comfortable package. 
Trending on Outside Online