How Skinny Are the Top Tour de France Riders, Really?
Plus, Lance Armstrong's favorite on-the-bike snack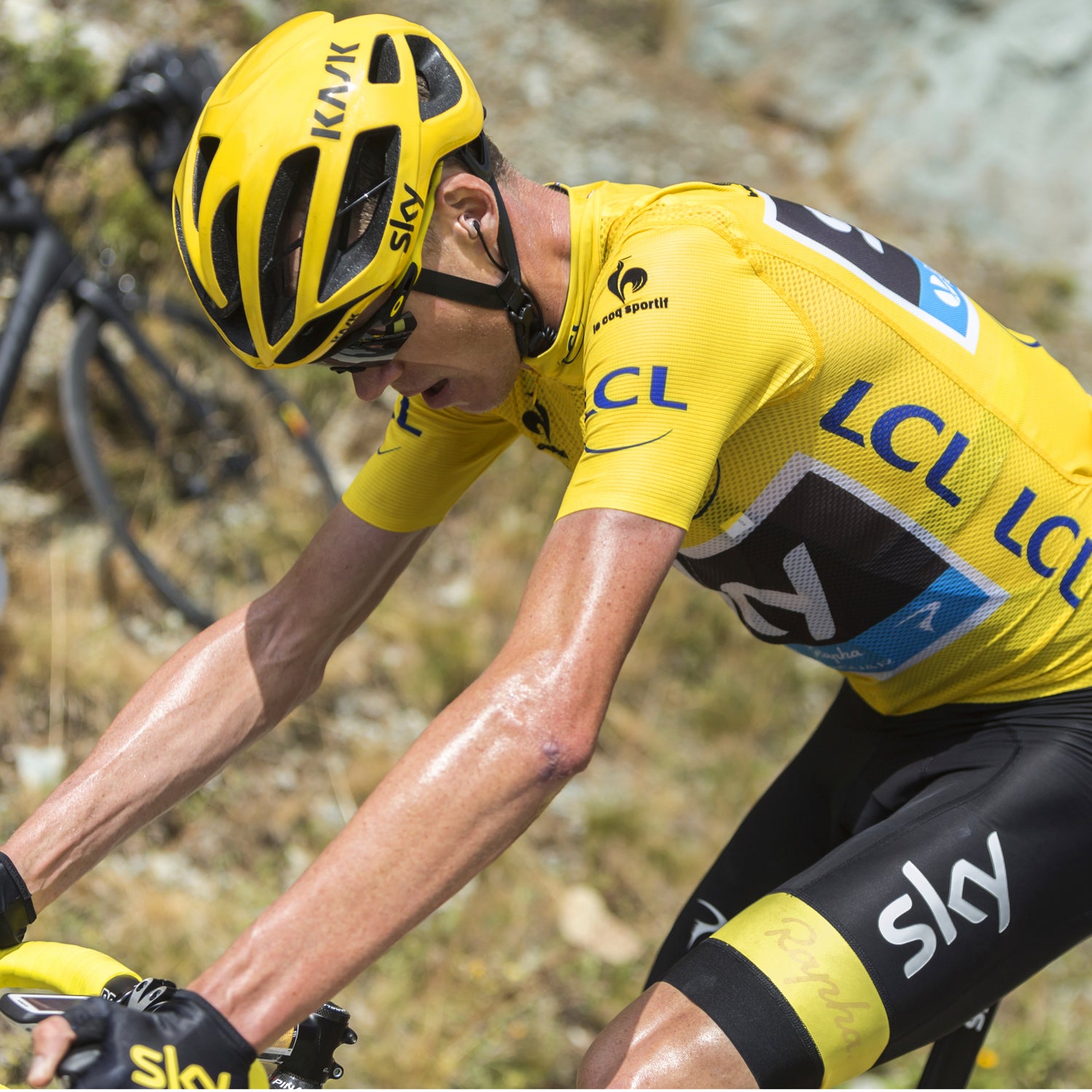 Razvan/iStock(Photo)
Heading out the door? Read this article on the new Outside+ app available now on iOS devices for members! Download the app.
In short, very. 
"If you took one of these racers and you presented him to a normal doctor, without telling the doctor that this rider had just been in the Tour de France, the doctor would think he was on the edge of becoming anorexic," says Jens Voigt, who recently retired from professional racing and is now the cycling analyst for NBC Sports. "He would send the racer to a psychologist for counseling. It's an artificially low body weight, but the Tour does that to you."
Contenders for the yellow jersey now sport between four and six percent body fat. Let's put that in context. When people drop below three percent body fat, they run a risk of dying. Many of these racers spend the entire season paring their body weight down so that they arrive at the Tour as lean as possible. Voigt speaks from personal experience, who says he started each Tour at 4.5 percent body fat and generally finished at 3.8 percent.
Why the fixation with being lean? It comes down to maximizing your power-to-weight ratio. Or, to put that in less egg-headed terms, if two competitors produce the same power on the bike, the lighter one will almost always be able to accelerate and drop their heavier competition on the big mountain climbs, where this race is often won and lost. 
"You want to be light so you can fly over the mountains, but if you shiver on one bad day in the North, you're screwed."
In a race decided by seconds, weight matters. A number of Tour de France winners began their careers with entirely unimpressive results, dropped weight, and returned a skinnier winner. Miguel Indurain, Bradley Wiggins, Chris Froome, and, perhaps most famously, Lance Armstrong are all examples. 
"I was a swimmer and I was always stuck with a swimmer's body," says Armstrong, who started his competitive life as a triathlete and retained a heavily muscled upper body. It was a build well suited to winning one-day races, but which proved a liability in multi-week tours studded with long climbing stages. When Armstrong returned to cycling after his bout with cancer, he was 20 pounds lighter and worlds faster on the climbs. 
"Being lean is all about the three or four months before the Tour and—let's be honest here—this is just about starvation," he says. "For me to get down to 163 pounds and still be four percent [body fat]? I'll tell you, in those months leading up to the Tour, you're just hungry, man."
Being so lean, however, is not only difficult to maintain, but risky as well. A certain amount of body fat (usually around six percent for athletic men) is necessary for maintaining health. With their reserves pushed to the absolute limits, riders who maintain a body fat percentage below five percent for an extended period run numerous risks: muscles atrophy, energy levels plummet and their immune systems take a hit. Sick and worn out during the middle of the Tour is an even greater roadblock to victory than carrying an extra pound of fat.
"But here's the thing," says Armstrong, "it doesn't happen every year, but in the first week of the Tour, the weather can be weird and you can get caught in a cold rain. When guys get too lean, they get sick easily because their reserves are so low. So there's this dance you have to do—you want to be light so you can fly over the mountains, but if you get caught with a shiver on one bad day in the North, you're done. You're screwed."
When I press Armstrong on the details of his own Tour de France diet, he shrugs the question off. 
"If you made a big mistake and didn't eat enough the night before the race, that matters," says Armstrong. "But if we're talking about one energy bar over another, or one chef or nutritionist over another…I don't think it matters. You find something that works for you and you just stick with it."
So what worked for him?
"Stroopwafels—just these shitty, toxic cookie things that you'd find right next to the Oreos at the corner store in Belgium. Those are what I existed on during each day's race for the last three of four Tours. I liked the taste and it was loaded with calories, probably not the best calories, actually, but I was a creature of habit. It tasted good and I never bonked, so why change?"
Lead Photo: Razvan/iStock