Indefinitely Wild
How Julbo Designs Your Glacier Glasses
From the first-ever pair to the eyes of modern climbing legends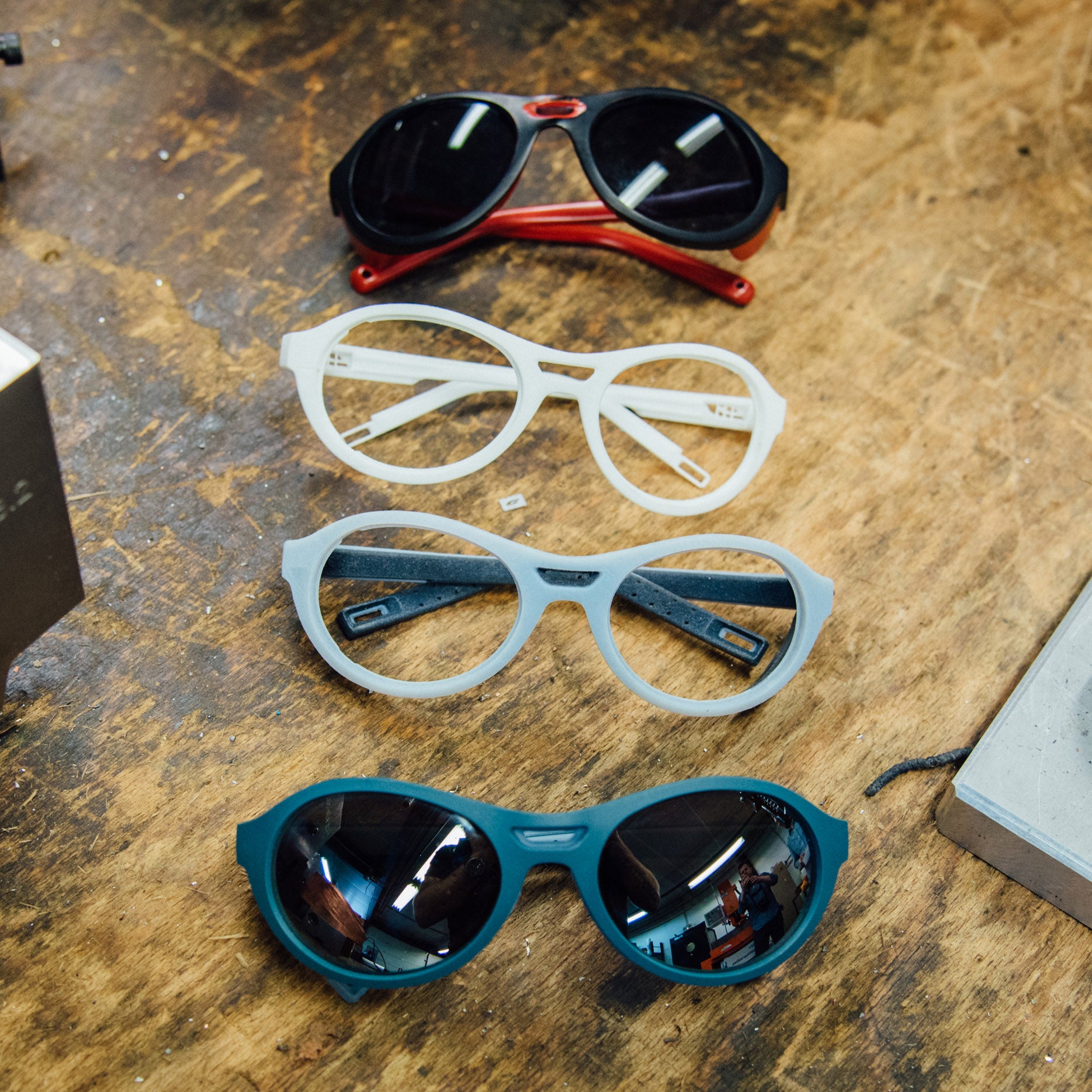 Chris Brinlee Jr(Photo)
Heading out the door? Read this article on the new Outside+ app available now on iOS devices for members! Download the app.
Mountaineering is arguably one of the most demanding activities on the planet—both for our bodies and our gear. Above the clouds, snow and ice create intense glare that can penetrate your eyes from every angle. Exertion creates sweat, which turns into fog on your lenses in cold weather. Brightness levels can change in an instant. And through all of that, mountaineers must perform at their highest physical and mental capacity. That's why a good pair of glacier glasses is so important to alpinists: they need perfect vision combined with protection as they perform dangerous physical activities. And Julbo was the first company to design the high-performance shades. 
It was raining when we arrived in Chamonix. Tiny breaks in the clouds revealed jagged glimpses of rock, snow, and ice. There was an unmistakable energy pulsing through the place, where living legends from the mountain world—Ueli Steck, Kilian Jornet, and Glen Plake, among others—regularly call home. It's no surprise that this is where glacier glasses were born. 

Chamonix is also close to the French department, or county, of Jura, where eyewear was first industrialized in the late 19th century. It was that proximity, combined with the expanding technical requirement of the burgeoning sport of mountain climbing, that led, in 1888, to the development of the first dedicated mountain glasses. Back then, people climbing nearby peaks in search of rock crystals asked local eyewear maker Jules Baud to design glasses that could protect their eyes from glare entering from the sides, as well as the front of their eyes, and that wouldn't fall off their heads while climbing. His answer was the Cristalliers—the company now bears a contraction of his name. 
Today, Julbo is headquartered in a nondescript steel building in Chamonix. Step inside and you're transported into an industrial designer's paradise. At its heart, the building houses a five-axis, high-speed milling machine that allows designers to rapidly prototype custom frame molds. These proofs are also used as a quality control comparison for the production glasses produced by Julbo's factory in Romania.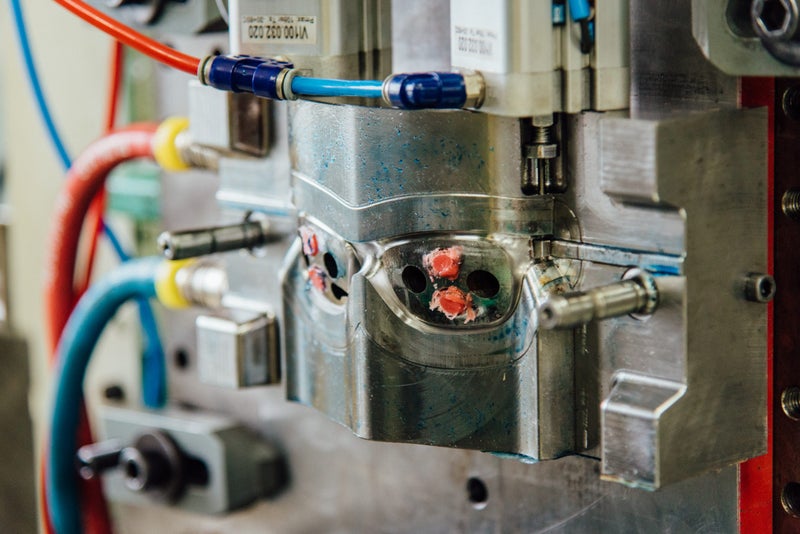 New products created by the brand are dictated by the needs of their climbing customer base. When a new challenge is identified, Julbo sets out to solve it with a new product. Once that concept is fleshed out, hand renderings of it are transferred to a CAD program, where they're turned into 3D renderings. Next, the designers rough out a prototype using materials like wood and epoxy to create the frames. These physical prototypes allow Julbo to finalize key details like fit and shape with their own hands. 
Once the handmade prototypes are refined, 3-D printers are used to create consistent, reproducible items. This process can repeat several times before the renderings are uploaded to the 5-axis mill, and the final molds are made.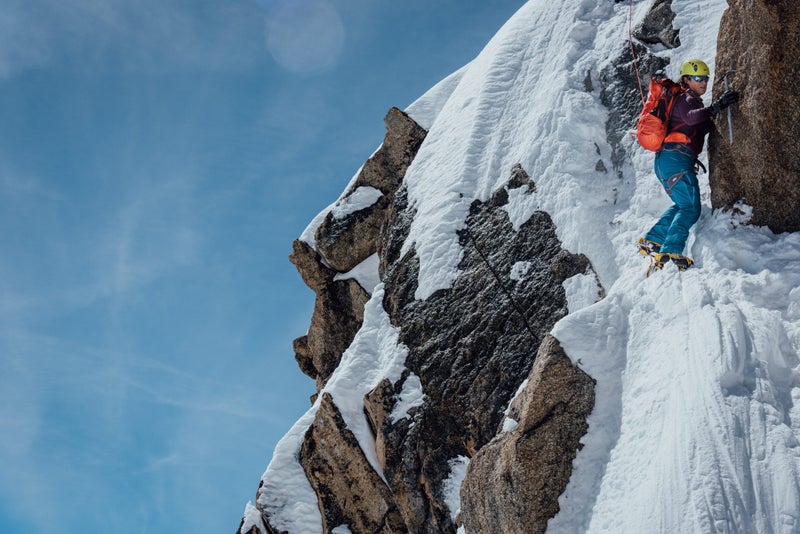 Once those injection-molded prototypes are ready, they're distributed to Julbo's athletes—including the likes of Steck and Plake—where they're put through their paces on classic routes up Mont Blanc, or the Arête des Cosmiques. Oftentimes, Julbo's designers will climb in the prototypes themselves in order to get firsthand experience with which to create further refinements. 
How does this process matter to you? Ultimately, it allows us to move quicker, stay safer, and achieve more in the mountains. That's the culmination of more than 100 years of expertise in alpine optics.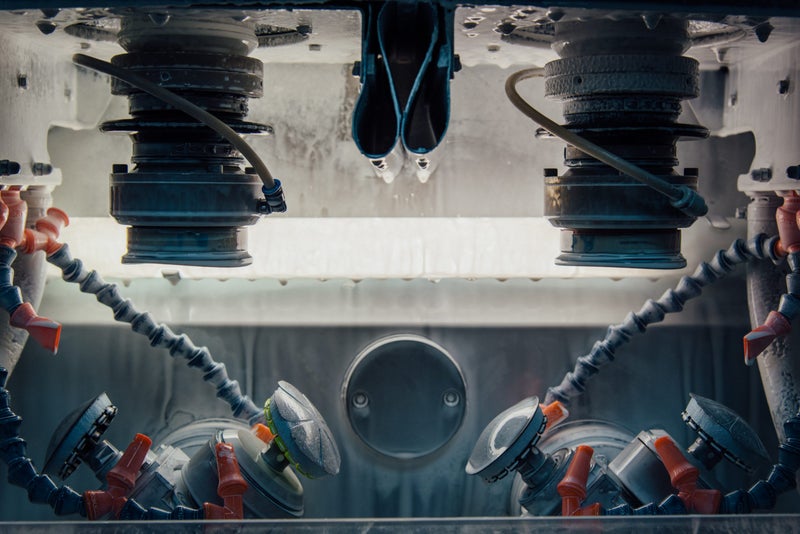 Lead Photo: Chris Brinlee Jr