5 Backcountry-Only Ski Areas
If you really want to experience serenity in the mountains, you need to ditch the lifts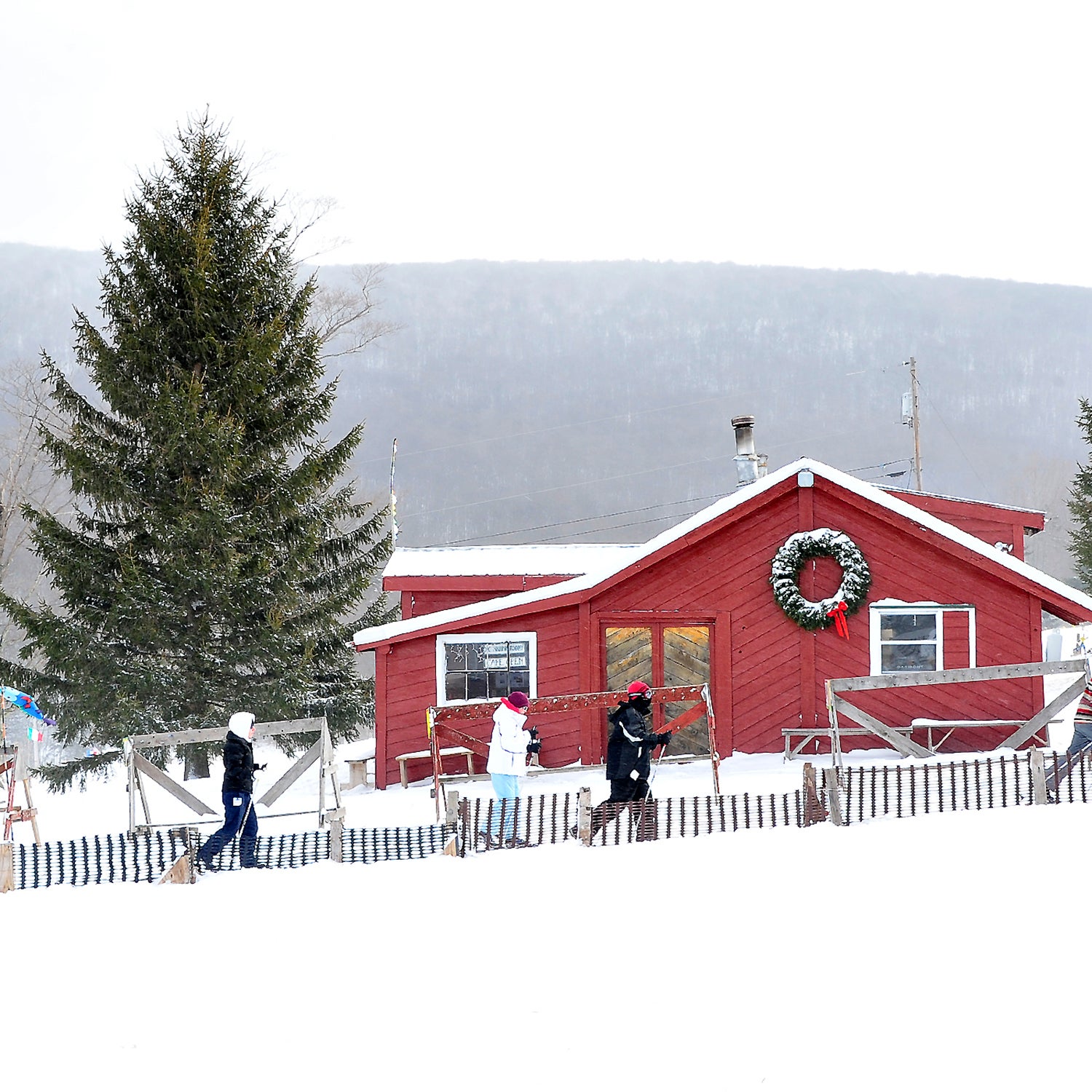 Courtesy of Whitegrass(Photo)
Heading out the door? Read this article on the new Outside+ app available now on iOS devices for members! Download the app.
When Sun Valley built the first chairlift in 1936, it helped usher in the skiing boom of the mid-20th century. While we appreciate the high-speed quads of today, there's a special place in our hearts for skiing up the mountain. These hills eschew lifts altogether, allowing skiers to climb and descend on their own. It's a backcountry experience with front country amenities like warming huts and hot cocoa.
---
Hidden Valley, Colorado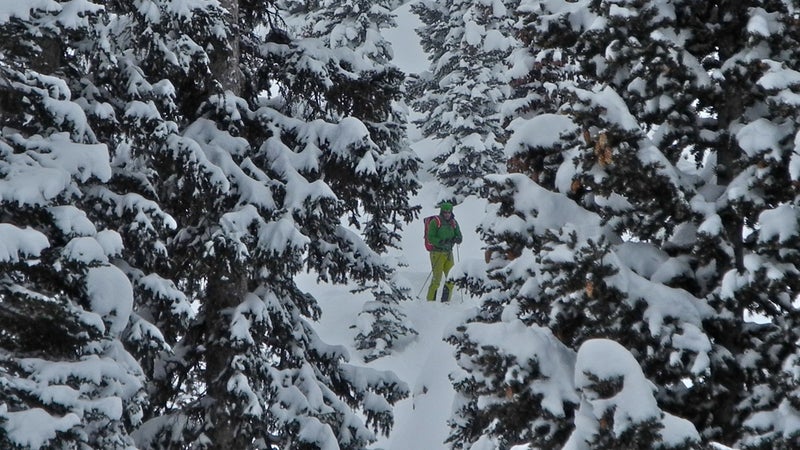 Our mountains are littered with lost ski areas, with an estimated 1,000 ski hills that are no longer operational. In many cases, the lifts are dead but the trails are still there, making them a gold mine for backcountry skiers. While most lost ski areas are on private property, making access tricky, Hidden Valley is a former ski resort that sits within Rocky Mountain National Park. Since 1991, the park has run a sledding hill on the property, complete with warming hut and heated restrooms. Skiers use the area as a base camp to explore 1,200 acres of skiable terrain with 2,000 vertical feet of drop.
The lower part of Hidden Valley, below Trail Ridge Road, is ideal for beginners; experts should head for the steeps above the road. You have your choice of open bowls near the 11,500-foot summit, though avalanches should always be a consideration when you're skiing the upper ridge. A day pass is $20 per car.
---
Mount Ascutney, Vermont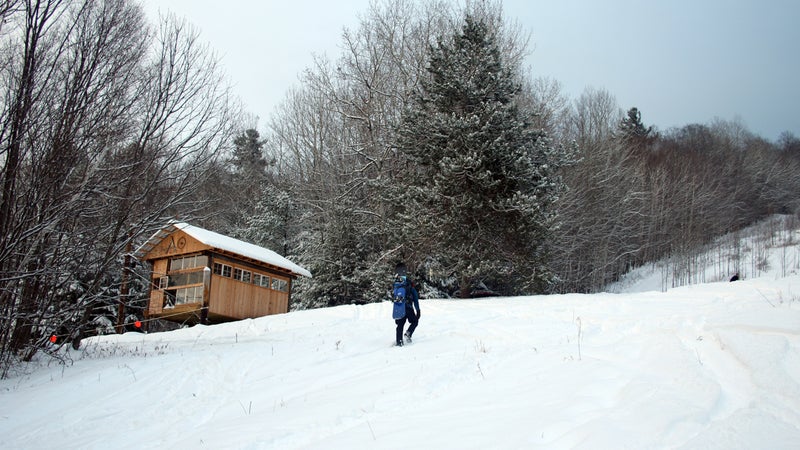 The 3,130-foot Mount Ascutney, in West Windsor, closed in 2010. There was a lot to miss: in its prime, the resort had a high-speed quad and 1,460 feet of vertical drop, including 50 acres of glades through hardwood and spruce forests. Locals continued to skin and ski the mountain during winter. Last year, the town of West Windsor and the Trust for Public Land bought the 469-acre resort, adding to the existing 1,112-acre town forest. The resulting nonprofit ski resort has a warming hut and a single rope tow that services the bottom of the mountain. Backcountry skiers willing to skin to the summit have their choice of lines, from old trails to portions of the town forest managed for dispersed skiing.
---
White Grass, West Virginia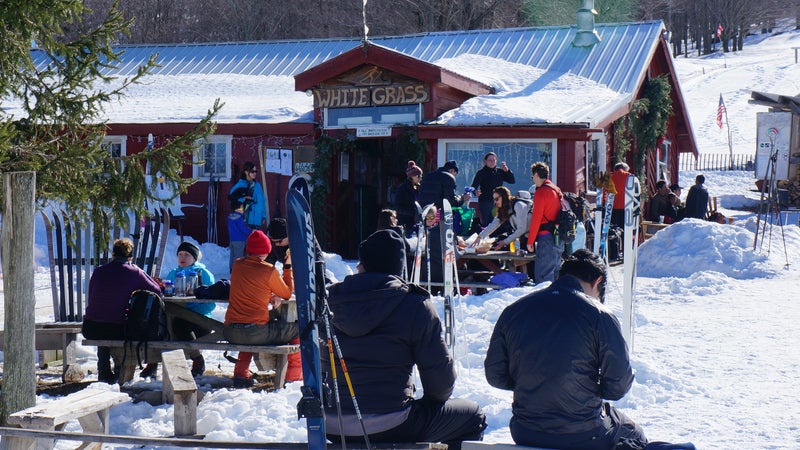 Yep, you can go backcountry skiing below the Mason-Dixon Line. Sandwiched between two mountains in the Cabin Mountain Range of West Virginia, the cross-country and backcountry touring center at White Grass pulls down an average of 160 inches of lake-effect snow a year. Terrain ranges from a groomed skate track to gladed backcountry slopes with a total of 1,200 feet of vertical drop, and you can even ski the open slopes of the former Weiss Knob Ski Area. Keep an eye out for warming huts stocked with chocolate and moonshine as you make your way up the 4,436-foot Weiss Knob, where the path of a gas pipeline offers steep downhill turns. A day use fee is $20.
---
Scottish Lakes High Camp, Washington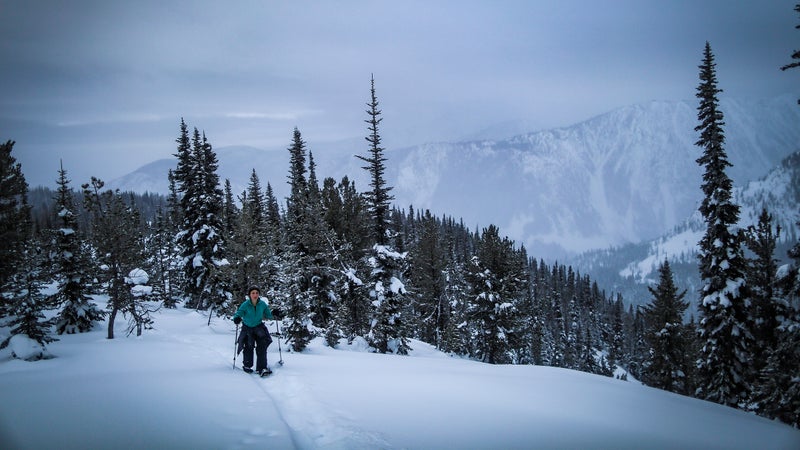 Think of High Camp as the budget version of Whisper Ridge. Situated in the snow-heavy north-central Cascade Mountains, near Leavenworth, High Camp is a nine-cabin retreat that caters to backcountry and cross-country skiers, with ski-in/ski-out access to 35 miles of trails and countless meadows and glades that top out at 7,300 feet. Try skinning laps on McCue Ridge's mellow glades and wide-open meadows, or push farther to Alpine Lakes Wilderness, where you can find steeper, more challenging terrain. Back at the base, the main lodge has hot coffee, snacks, and a game of Scrabble waiting. Bonus: each guest cabin has a wood-fired hot tub and sauna. Rates start at $66 a night.
---
Silverton Mountain, Colorado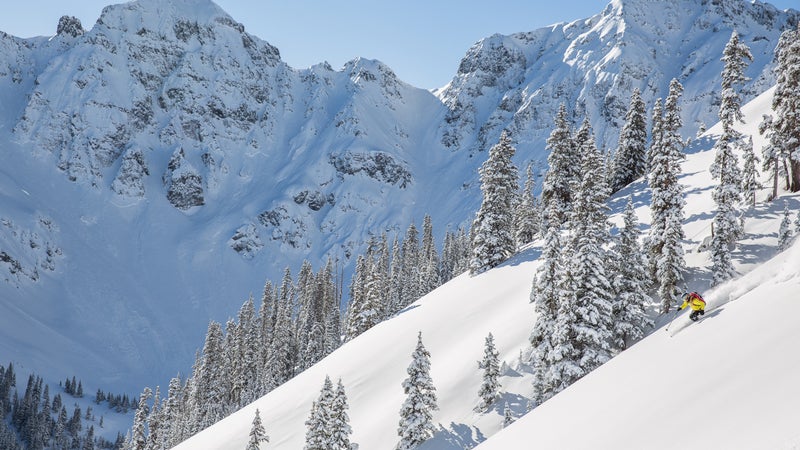 Granted, this place has a lift—an antique double chair that takes you into the heart of the "resort"—but that lift cuts out only half the vertical you'll need to climb to truly get to the goods. At Silverton Mountain, which sits south of Gunnison on the edge of the Rio Grande National Forest, visitors get a bare minimum of front country benefits to go with an experts-only backcountry experience, with 1,819 acres of open bowls, trees, couloirs, and cliffs within reach.
With an average annual snowfall of more than 400 inches, Silverton's terrain is reserved for skiers who know what they're doing. Avalanche gear is a must. For most of the season, the mountain is open only to guided clients, with a limited number of unguided skiers (475) allowed access on a few days in March and April. Nothing is groomed on the mountain, which boasts a bevy of lines that drop 2,000 to 3,000 vertical feet, and most runs require a 30- to 60-minute hike along the 13,000-foot-high ridgeline. (Some end with a bonus hike and creek crossing.)
If that last sentence turns you on, Silverton needs to be on your ski bucket list. Lift tickets on unguided days are just $59, and a day of guided skiing starts at $149—less than the cost of a lift ticket at some other Colorado resorts.
Lead Photo: Courtesy of Whitegrass
Trending on Outside Online