Being a Pro Dog Photographer Is Even More Fun Than You'd Think
Climber turned photographer Sagar Gondalia has carved out his own warm, fuzzy niche in the world of paid portraiture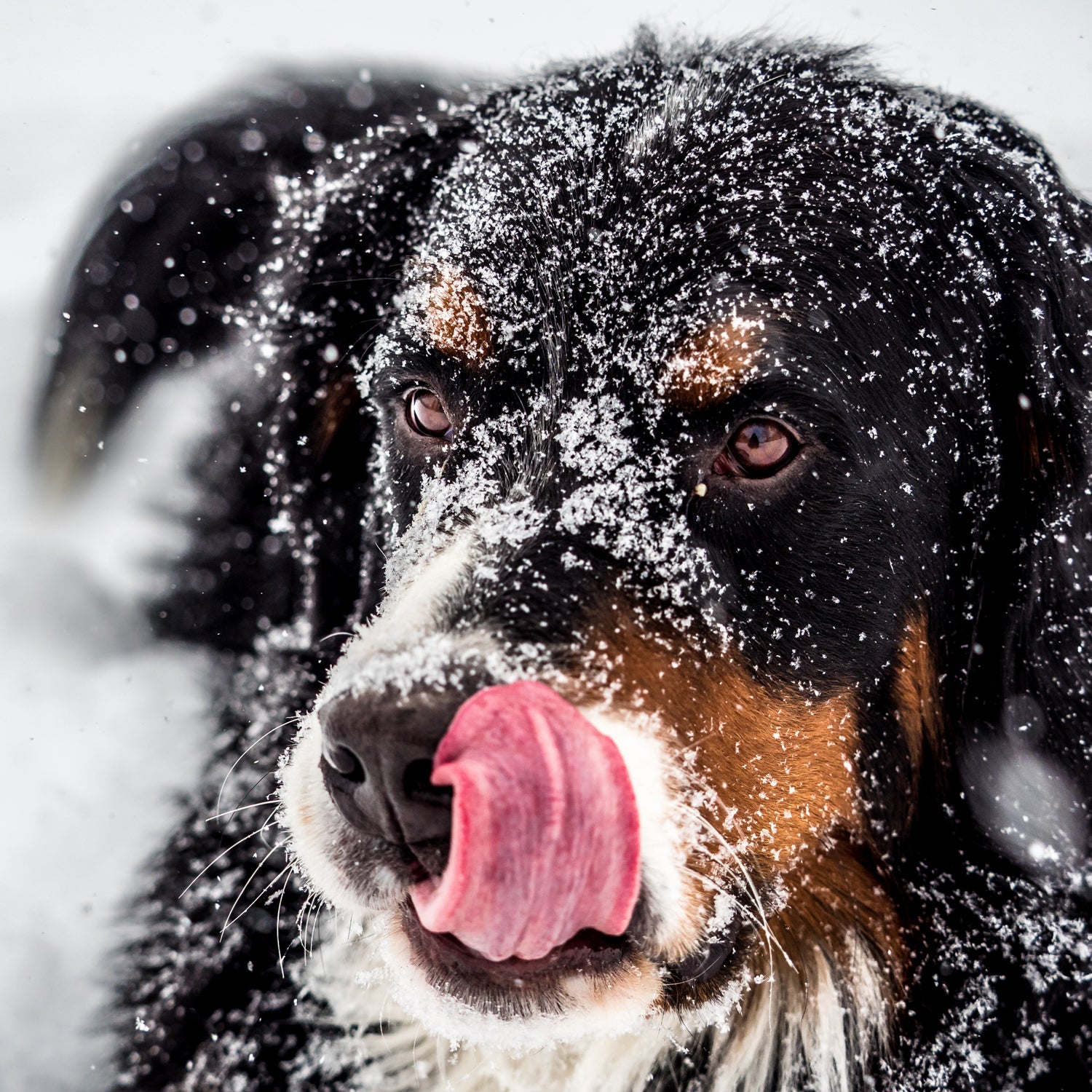 Sagar Gondalia(Photo)
Heading out the door? Read this article on the new Outside+ app available now on iOS devices for members! Download the app.
Two years ago, Sagar Gondalia sold his medical billing business in Denver and moved into the back of his Toyota FJ Cruiser with Voo, his Bernese mountain dog. Around the same time, he drew one of the National Park Service's rare permits to journey down the Colorado River in Grand Canyon National Park, unguided. "So, I figured I should buy a camera," Gondalia deadpans.
After traveling to the Grand Canyon with seven friends, Gondalia took Voo road-tripping around the United States, crashing at friends' homes. "We'd flip through photos of our dogs and talk about them like they're our kids." Of his newly married friends, only a few had children. The rest had dogs that felt like their children. "Ten years ago, all these people were paying professional photographers to take pictures of their children," Gondalia says. "Now those same people have the same amount of money and care about these dogs the same way." Currently settled in Denver—at least until next summer—Gondalia's dog-portrait photography business is picking up steam.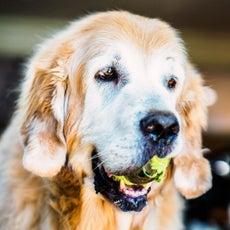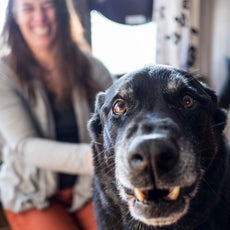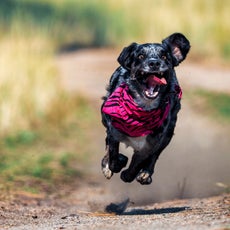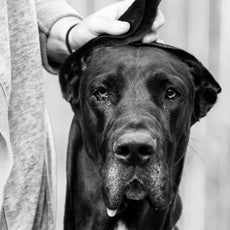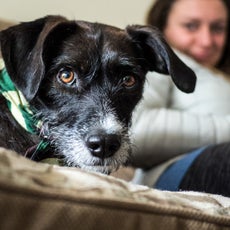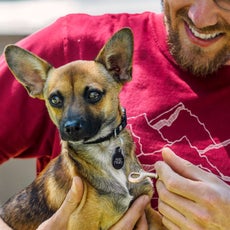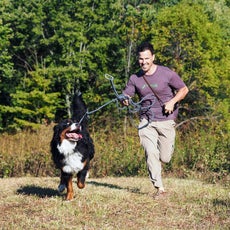 Age: 30
Hometown: Cheyenne, Wyoming
Current City: Anchorage, Alaska
Office: "A cluttered mess on a desk, with a couple monitors, a laptop, and a lot of dog hair."
Job: Dog photographer
Favorite Breed: He won't say, but admits to being a "big-dog person."
Favorite Climb: The Naked Edge in Eldorado Canyon
Training: Totally self-taught. "I've learned most of what I know from the advice of friends, YouTube, trial and error, and a shit-ton of Instagram," Gondalia says. "A big revelation for me was probably that although YouTube has an absolute wealth of info, sadly the people making YouTube videos about photography tend not to be the people whose work I admire…those people tend to be out taking photographs." For those looking to take up photography, Gondalia's tip is to "reverse engineer" great photographs, like the ones you admire on Instagram—and always keeps a camera on hand in case inspiration strikes. Advances in digital photography help ease the learning curve: "I couldn't have gotten nearly as competent as I have in the time period I did if I were still working in film."
The Best Settings: Gondalia never shoots in a studio. "Dogs are so context dependent. My shoots have all been in-house, in backyards, at dog parks, on the owner's typical walk—places the dog is going to feel comfortable and excited."
What His Week Looks Like: "I tend to be shooting Saturday and Sundays—most people are working Monday through Friday and aren't around to let me hang out with the dogs. I like to shoot natural light with dogs, which means early mornings and early afternoons are key. Monday through Friday, I'm able to be out skiing in the morning. By afternoon, I'm back at my computer and catching up on editing. I've worked as a guide, where every day is really different and every day you're outside playing, and that's the kind of life I want to live. Being a photographer definitely facilitates that."
What Makes a Professional Dog Portrait Special: "Everybody can take great shots of dogs: you take the derpiest photo of the derpiest dog and people will love it! But what I really like to do is capture moments that owners really appreciate and owners will really see, because they spend 24/7 with these animals. Being able to get that level of emotional conversation with a dog in a few hours is hard. You have to work with the dog to figure out where in the house it likes to hang out, and where it likes to go in the yard, and what it likes to do—get it really comfortable and put it back in its natural habitat to get the shots."
"When you shoot portraits of people, the person stands still. Dogs don't care!"
A Typical Shoot: Gondalia often spends three to four hours with a dog per shoot. "I think it takes at least an hour, an hour and a half to get the dog where I want them to be," he says. He never starts with the lens cap off while the dog, usually fascinated by this new person, works through its initial excitement. "I bring all my equipment in. I leave it in a corner…eventually, the owner gets bored and leaves me alone, the dog will calm down, and at that point the cameras come out."
The key to getting a successful shot, Gondalia says, is "spending time with the dog to learn its habits and patterns. That way, you can construct shots, and then sit around and anticipate those moments. You have to be really patient about waiting for dogs to be in the right place with the right expression at the right time while you have everything set up correctly. It takes a lot more patience than people realize."
Embracing the Unpredictability: "When you shoot portraits of people, the person stands still. Dogs don't care! When I'm shooting with multiple lenses, when the dog is [near] me I have one lens. Then the dog runs across the yard and I need a different lens. Then the dog's in the light, but by the time I get the right lens in the camera and everything's focused, the dog is gone." Gondalia brings multiple lenses and studies each dog's movements to anticipate good shots.
There's More Where This Came From.

Sign Up for the Dispatch Newsletter
Making It in the Saturated Market of Photography: "Ten years ago, you could be a good climber or a good skier and a great photographer and make your way in that world. But these days, you need to be on the level of professional athletes to be photographing. You need to be on participatory climbing trips and participatory skiing adventures that allow you to get those shots that people will pay for. I'd like to keep climbing as a thing where I don't have to be really strong and I don't have to be really good at it every day just to support my livelihood."
Seasonal Gig: Gondalia returns to Wyoming each summer to guide at Devil's Tower, mentored by climbing legend Frank Sanders. "I've been working for Frank a couple of years, and this last season I had this great, really long lens. From the [Devil's Tower Lodge] deck, you can see the top of the tower, and I could see there were a lot of people standing there…I started taking pictures of clients when I wasn't guiding, and people loved them! I started selling them. I ended up making more from those photographs than from guiding."
Building a Business: Gondalia advertises his work only through word-of-mouth, his website, and his company's Instagram, @thefodographer. "I feel like I'm inventing a market. I'm selling people a product they don't realize they want yet. I'm at the point where people are getting prints of dogs up on their walls. My hope now is their friends will come over and have that a-ha moment: 'Oh, this is something I want.'"
Another Use for All Your Dog Photos: "I have an unreal number of pictures of my dog. At this point, I feel bad for my friends because I don't use emojis anymore. I just have emojis of every expression of my dog. It's a little embarrassing."
Lead Photo: Sagar Gondalia