An Open Letter from Lindsey Vonn's Skeletal System
After years of damage and abuse, the skier's bones have a few things to say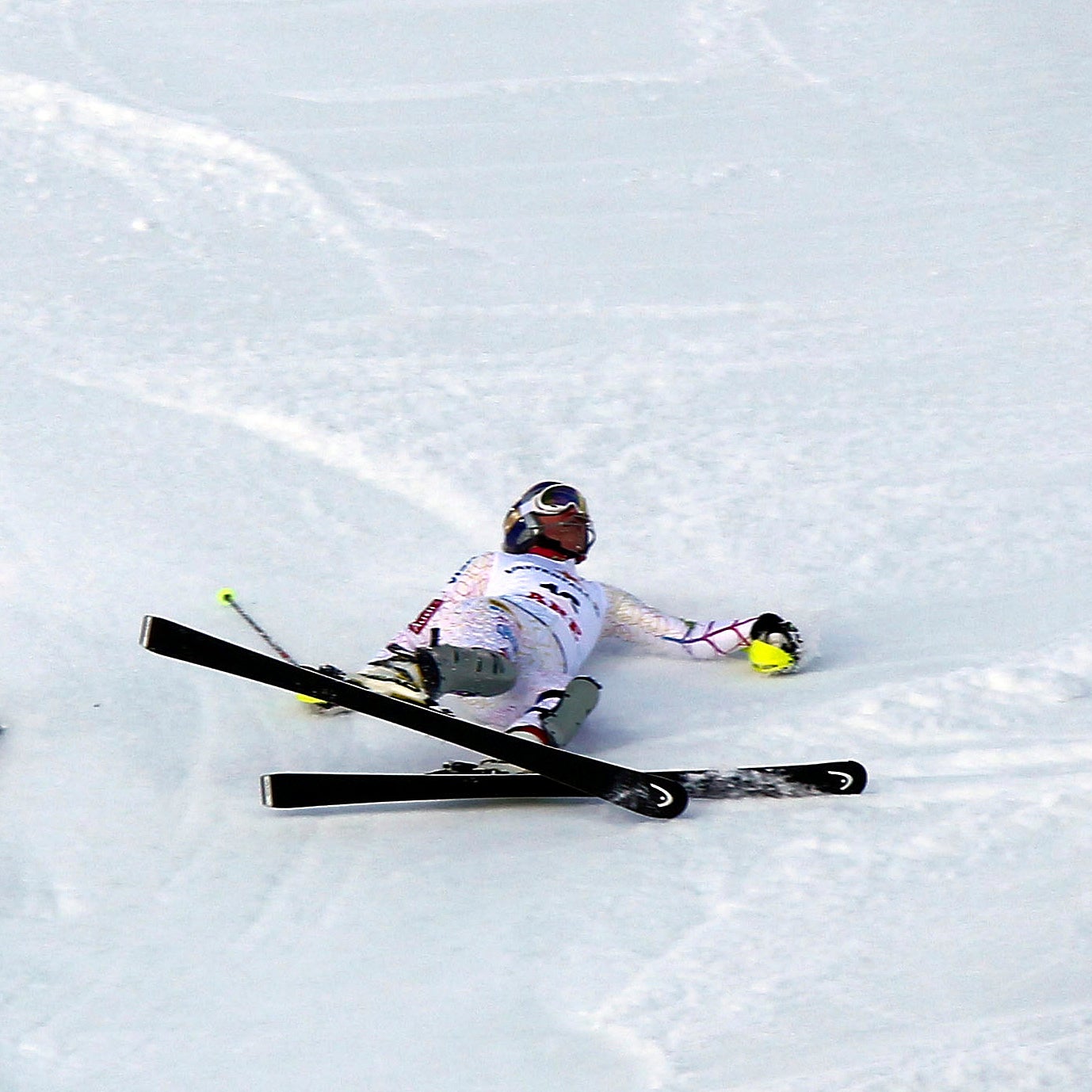 AP(Photo)
Heading out the door? Read this article on the new Outside+ app available now on iOS devices for members! Download the app.
Dear Ms. Vonn,
We, the 206 occasionally contiguous bones that make up your skeletal system, are typing this letter out of grave concern for our collective well-being.
Clearly, this is an inopportune moment for us, the steadfast, hushed, and calcium-rich framework, to lodge a complaint with Corporate, what with the season just wrapping up and us just having clinched a world championship downhill bronze—the oldest bones to have ever done so. But seeing as we're still in recovery from a training crash at Copper Mountain last fall that left one of our members literally in pieces (poor Right Humerus), to bite our tongue now would only invite more calamity (no disrespect to you, Lower Mandible). The Lindsey that the public sees might be all flowing hair, alabaster teeth, and blushed cheeks, but the inner Lindsey is hurting.
Do you remember the first time we were airlifted off a racecourse, or has all that positive mental attitude training filtered it from the gray matter Cranium so lovingly entombs? A reminder: The year was 2006, and you were piloting us over an Italian downhill course. Some muscular twitch misfired—the flesh is weak—and there we were with both femurs spreading into a 55 mph split. For a fraction of a second, the world—and our Pelvic Girdle team—thought we'd be drawn and quartered, but much to the dismay of the Lumbar Vertebrae, Os Coxae, and the easily bruised Coccyx, you managed to return the leg systems to parallel before sailing into the air—and dropping 15 feet before landing onto your lower back. Cue the chopper. In the ER, you said the impact was the worst pain you'd ever experienced. Ah, youth. The next day, bruised to the bone, you still finished eighth in the downhill at the Torino Games.
It was a scary moment to be sure, but did we call a press conference to air our grievances? Of course not. We exist to support ourselves. As do our longstanding and much abused allies, the Ligaments. But after two ACL reconstructions, more airlifts, and now a metal rod permanently affixed to Right Humerus with what looks and feels to be fucking titanium lag bolts, it's time for some tough talk. Our apologies if it cuts too close to the bone. (Such an unpleasant idiom.)
Where would you be without us? Despite the fracture, and the world discounting your chances, you certainly wouldn't have been in the race for a record 21st World Cup season title—a ninth downhill crystal globe that you'll surely contend for next winter. Muscle strength is nice, but as any first-year ski coach would say, success in downhill and super-G is all about "stacking the bones." When you come into a 60 mph off-camber turn carrying two or three Gs, it's not the prerace visualization that's keeping the collective us from folding. It's the ladder of bones—stalwarts all, from the Metatarsals, through the Femurs, the Hips, and up to the Spine—that staves off total collapse.
Not to self-promote, but ours is a winning skeleton. We're big-boned, and you embrace it. That's why you can flex a stiffer, faster men's ski instead of skittering around on noodles. And, really, how would you look in that black Armani dress without us putting everything in its place? No bones means no records, no elbowing with celebrities, no fanboys.
Funny thing is, we have no demands. In fact, we want only to say: don't stop. We love speed, too. We just ask that you think of us once in awhile. By all means, hang us out there in races. Just know that in this point in our career, it's cool to scrub a turn in a training run every now and then. Stay intact. Fight another day. That B-net fencing hurts.
But not as much as losing.
With love,
Your Skeletal System
Lead Photo: AP