The Best Podcasts of Spring
New shows we're excited about, plus our editors' picks for road trips and long runs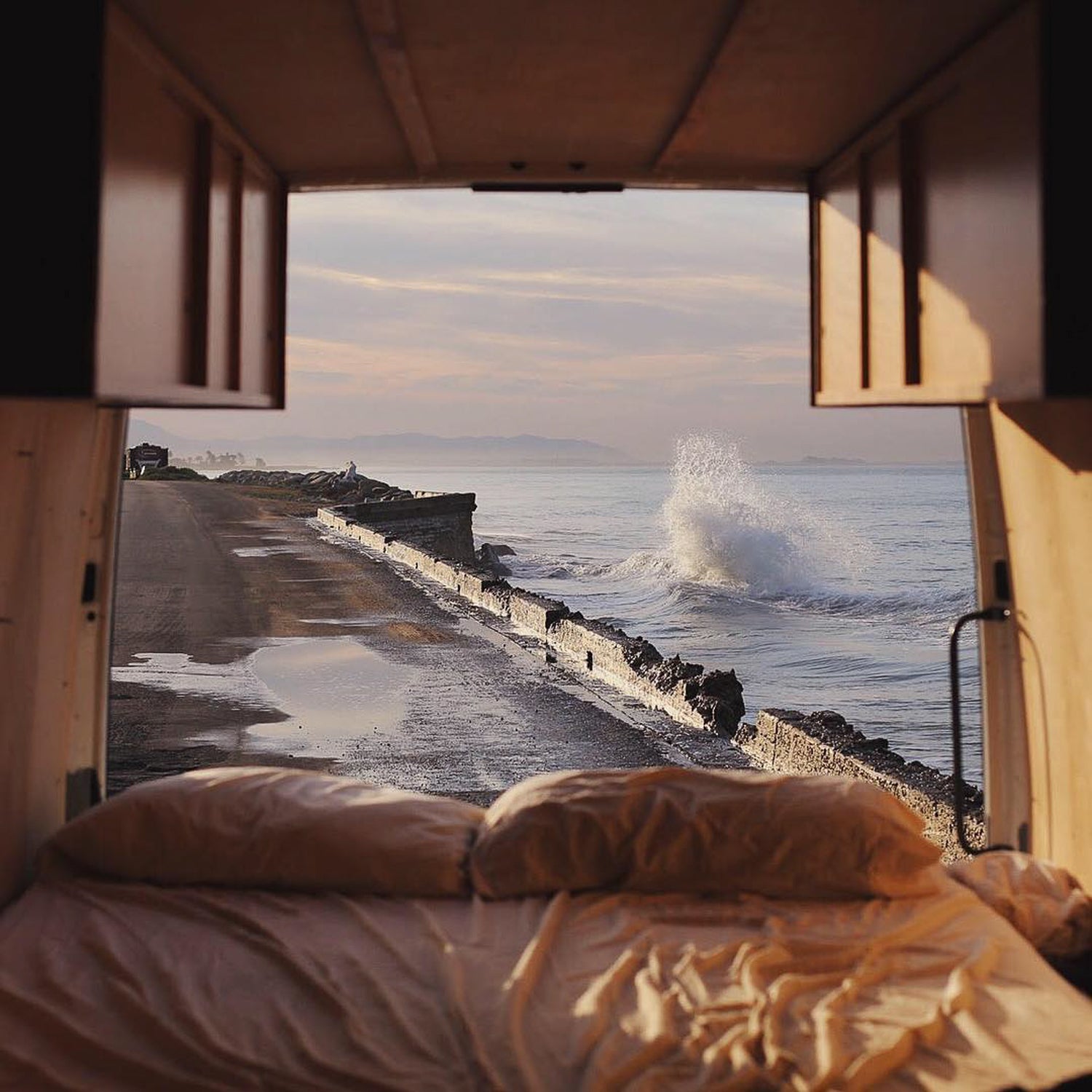 Courtesy of Gale Straub/She Expl(Photo)
Heading out the door? Read this article on the new Outside+ app available now on iOS devices for members! Download the app.
The snow is melting, and we're ready to spend most of the next half-year playing outdoors. How lucky that the podcast world seems to be serving up an excess of fresh audio content for the coming season. Here are the new shows we have our eyes on and the episodes we're downloading for wherever spring takes us.
Have You Heard the Outside Podcast?
Our latest episodes. Plus, where to listen and subscribe. 
Best Hyped-Up Southern Gothic Treasure Hunt: S-Town
When the makers of Serial and This American Life hype a new side project, expectations run high. This one was kept under heavy wraps until its March 28 debut, dropping all seven hour-long episodes at once. All we knew before this windfall was that it takes place in Alabama, is a work of nonfiction, and centers around "a nasty feud, a hunt for hidden treasure, and an unearthing of the mysteries of one man's life." We won't spoil it for those who haven't already listened to the first episode, but we now know what the S in S-Town stands for—and it's shaping up to be quite the adventure.
Best Offbeat Travel Audio: Van Sounds
The name could refer to any of a thousand homemade #vanlife dispatches. But this show is entirely unique. It's hard to give a more cohesive description than this: roving multimedia enthusiast Fil Corbitt publishes short audio postcards weekly and longer dispatches monthly from wherever he is. One day it'll be an island-hopping deep dive into music (from the many versions of "Who Let the Dogs Out" to Maui punk bands). Another time, it's a conversation with a Standing Rock protester about being present and showing up. It's often a lesson about music or sense of place, and it's always an aural escape. "I try to make episodes that are sort of explorative in themselves, too, because I think travel and music (and living in general, I guess) aren't always served up in digestible pieces. It's important to make radio that doesn't always have a neat takeaway," Corbitt says of putting together the show. "And, you know, to just make cool-sounding atmospheres with good music." Look out for his next dispatch, about hitchhiking, in the next month.
Best Thoughtful Talks: She Explores
Gale Straub has grown the She Explores podcast into a consistently strong conversation about what it means to be a woman outdoors, hearing from both industry insiders and everyday listeners. In her latest, Straub interviews a writer we can't get enough of—Rahawa Haile—about her experience on the Appalachian Trail. We're excited for the upcoming episode on mental health, featuring Outside contributor and author of The Nature Fix, Florence Williams (airs April 5).
Best Ways to Stave Off Endurance Boredom
What our editors listen to on hikes, runs, and rides when they don't want to be alone with just their thoughts.
Brainy: Pod Save America
I'm a total politics nerd, but so many of the podcasts that exist today are filled with either talking heads arguing or people who take what they have to say way too seriously. Pod Save America bucks the trend. Its opening statement: "We couldn't find a place to talk about politics the way actual human beings talk. So we decided to create one." It's easy to get distracted by the hosts' witty banter and frank approach to politics while you're out on a long run or ride. It's also a godsend on solo hikes because it actually gives me time to catch up on my news for the week while fitting in an awesome workout and time outside. —Carly Graf, assistant editor
Less Brainy, Still Clever: Improv4Humans
My favorite podcast of all time. Host Matt Besser has the funniest and most talented improvisers on every week to do long-form improv, which is to say it's not like Whose Line Is It Anyway. Instead, they start a scene based on a question, word, or funny anecdote, and then play it out for five, ten, sometimes 15 minutes. They world-build off the cuff, and it makes for some of the most original comedy I've heard. It's not an exaggeration to say that each new episode is a highlight of my week. If I can muster the self-control, I'll try to save it for my weekend long run—I need a laugh or two amid the suffering. —Wes Judd, assistant editor
Mindless Fun: Unbreak My Chart
Is that not the best podcast name you've ever heard? The premise of this show, which launched mid-March, is simple: pop-culture writers Laura Snapes and Fraser McAlpine talk about the songs that break into the top ten charts each week. Maybe I should be embarrassed that I love listening to a Pitchfork and BBC columnist discuss Ed Sheeran songs. Maybe it reveals bad taste that I love the formula of equal parts snark (Snapes did write this review, after all) and apology for being mean about pop songs. Maybe it's also giving me the completely wrong idea of what the kids are listening to these days. (I'm pretty sure it's the UK's top ten they're talking about, and I am pretty sure nobody in America listens to the band Steps.) But it's the only podcast just light enough, and sprinkled with just enough snippets of high-energy songs, that I can actually listen to while running. —Erin Berger, associate editor
Best Place for Couples' Van Therapy: Let's Not Panic
I like Let's Not Panic partially for the practical information about real-life overland travel, but even more for the approach this couple takes toward solving the various issues and challenges they face along the road. There's a practical element as far as how to tackle or prepare for these types of issues, but it's also nice to hear about a couple navigating and supporting each other through their differences, strengths, and weaknesses. —Chris Thompson, visual producer
Best Adventure-Packed Life Story: Strangers
Coming in April, award-winning producer Lea Thau's show tells the story of Elden Kidd, who smuggled people into the United States for more than a decade. Expect plenty of anecdotes about navigating treacherous terrain, evading authorities by faking a heart attack, and swimming five hours from Tijuana to California using a plastic duck atop his head for camouflage.
Best Athlete Interview: Just Curious Show
Anton Krupicka is one of my favorite athletes, and listening to him on this episode of the Just Curious Show is a real treat. He opens up about his philosophy as a runner and what it's like to be an athlete in the age of social media, and his true character really shines through. —Ben Fox, editorial assistant
Best Craft Brewer's Proxy Buzz: Good Beer Hunting
Good Beer Hunting has been around for a long time, but I (somehow) just discovered it. Probably the greatest craft-beer podcast you'll ever listen to. And if you're not into craft beer, it'll definitely help you sleep at night! —Bryan Rogala, video production manager
Lead Photo: Courtesy of Gale Straub/She Expl