These 11 New Products Are the Future of Cycling Gear
The best and brightest innovations we came across at the annual Interbike trade show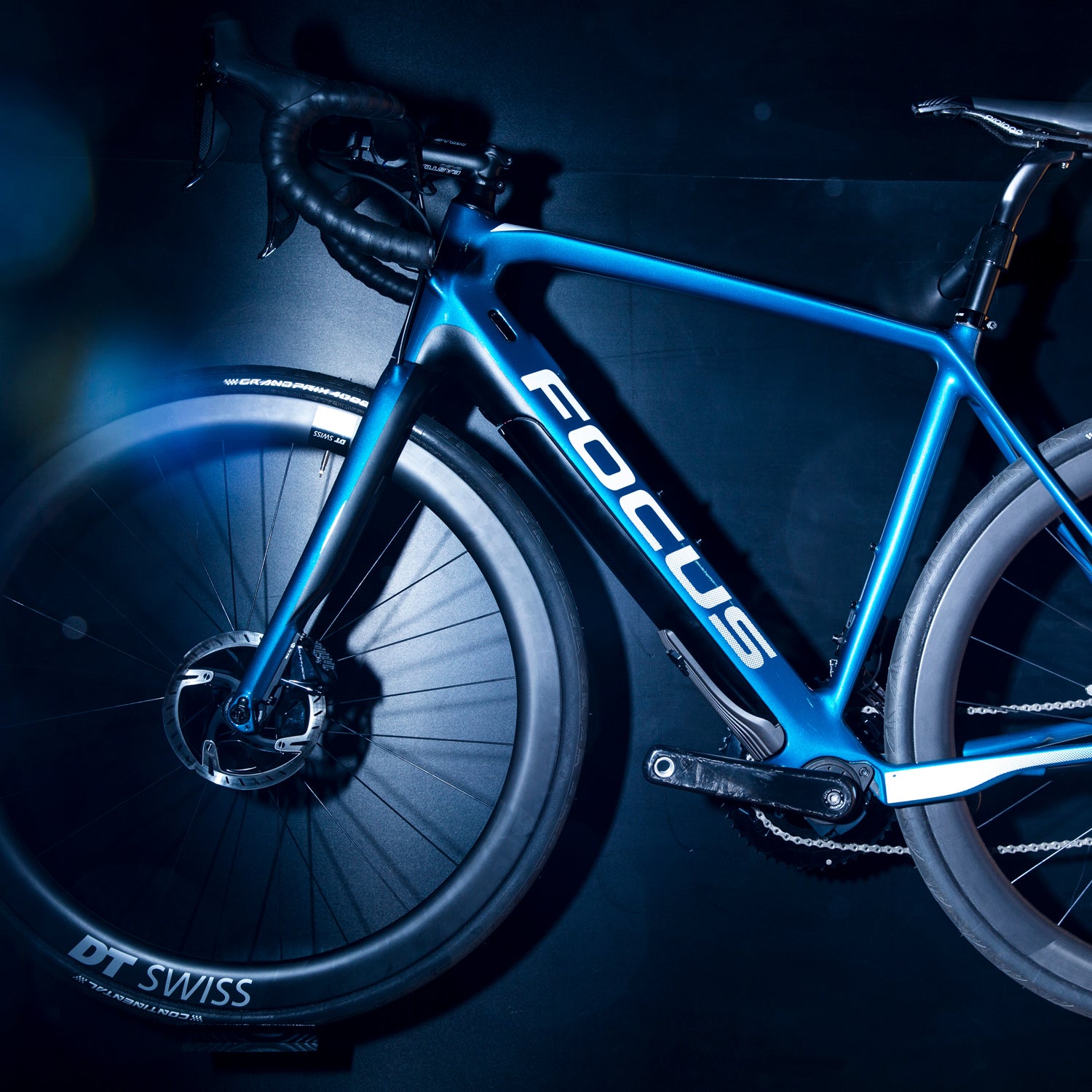 Stephen Lam(Photo)
Heading out the door? Read this article on the new Outside+ app available now on iOS devices for members! Download the app.
Interbike, the annual stateside gathering for the cycling industry, took place last week in Las Vegas, Nevada. Even amid all the talk that the event is dying, hundreds of manufacturers showed up this year. I had lots of interesting and productive discussions about trends in the cycling world, and plenty of cool new gear was on display. Here's a quick look at some of what caught my eye.
Wilier Cento10NDR​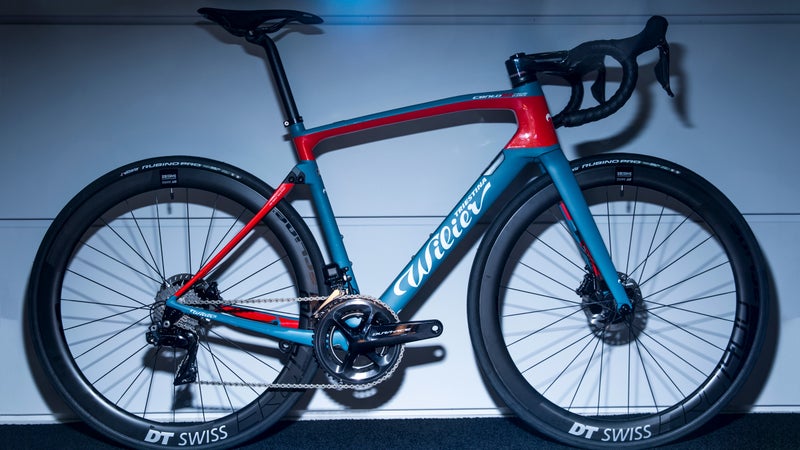 In addition to a disc version of last year's Cento10 Air, Wilier has added a high-performance, all-road-oriented model, the Cento10NDR (from $7,350). The geometry is slacker and lower for better handling on mixed surfaces, and there's clearance for up to 32-millimeter tires. The frame provides compatibility with both disc and direct-mount rim brakes. Most interesting, however, is the aluminum linkage at the junction of the seat tube and seatstays, which uses an interchangeable elastomer system to provide a few millimeters of vertical compliance out back to soften the ride.
Oakley Helmets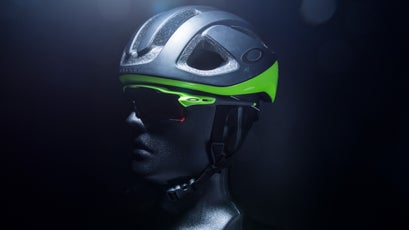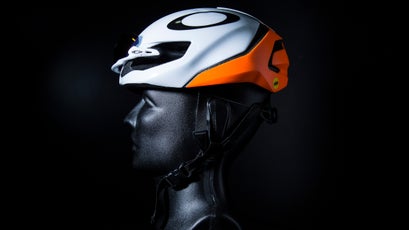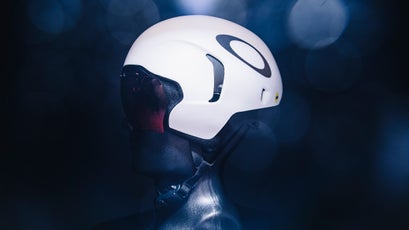 Given Oakley's glasses heritage (its shades have been on the Tour de France podium every year since Greg Lemond), it was no surprise that the big story with the company's new line of helmets, the first-ever for the brand, is eyewear integration. All three helmet models use a Boa dial for retention, attached to a diminutive soft nylon strap, which, unlike the plastic on most lids, won't bind or conflict with sunglass temples. The standard road models—the Aro3 ($180), for light weight and ventilation, and the Aro5 ($250), for aerodynamics—also have ports with temple cutouts that make stowing glasses simple and comfy when you're not wearing them. The Aro7 ($500), oriented for time trials and triathlons, includes two optically perfect lenses (Prizm and clear) that attach and stow using a magnet system. Three Pro Tour teams, including Dimension Data, will ride wearing the line in 2018.
Smith Attack Glasses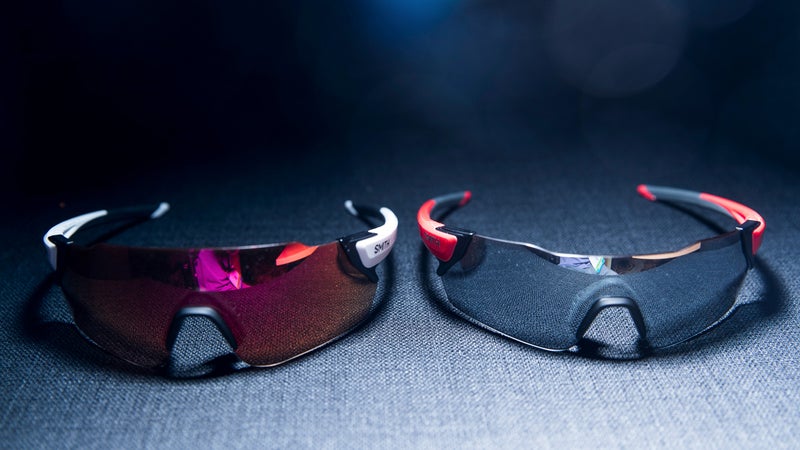 Though we've long loved Smith's quick-change PivLock models, which allow for simple lens changes during shifting light and conditions, it's true that the temples can sometimes bind when making the switch. The new Smith Attack and Attack Max ($250) sunglasses use a technology the company calls SmithMag, a simple magnetized clamp at the end of the arms that attaches, alligator clip–style, to the lenses. You still get two lens options, including one hypersharp, contrast-improving ChromaPop model. Smith says the technology won't completely replace PivLock just yet, but we'd expect it to be phased out over time given the simplicity of the new design.
Pivot 10th Anniversary Edition Mach 5.5 Bike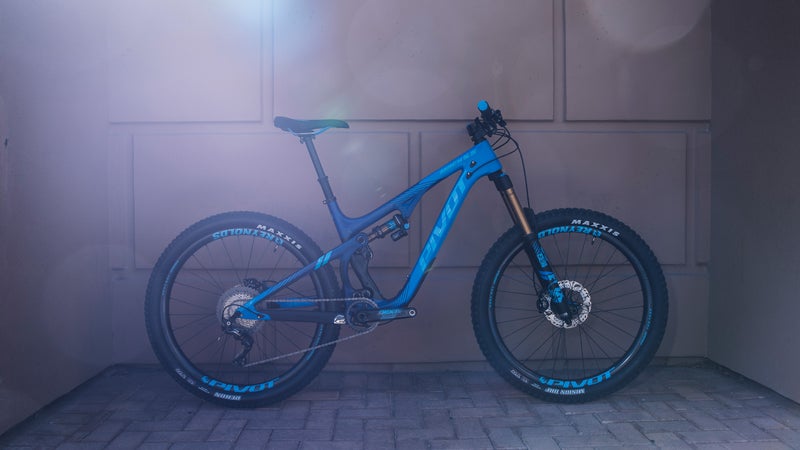 This Anniversary Edition Mach 5.5 ($8,100) takes the time-tested carbon trail bike and gussies it up to celebrate the company's big milestone year. Thinking back on the original Mach 4 and Mach 5, it's pretty amazing to see how refined this bike has become. With 140 millimeters of travel—courtesy of a Fox DPX2 Evol piggyback shock, a 160-millimeter Fox 36 fork, and Reynolds carbon 27.5-inch wheels—this bike is one of the most capable all-mountain machines around. The stunning color-matching and clean internal routings reflect Chris Cocalis' dedication to integration and simplicity. Pivot will build just 300 of the special-edition model, so if you want one, you should get to a dealer quickly.
Ortlieb Urban Daypack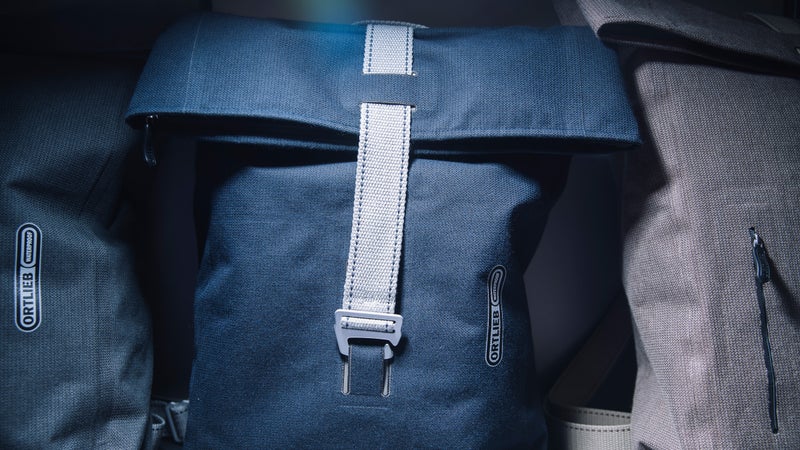 Though the company is best known for its high-tech, weatherproof packs and panniers, Ortlieb's Urban Daypacks ($120 for the 15-liter, and $140 for the 20-liter) caught our eye for their simplicity and low-key look and feel. The basic rucksack design has a soft, almost flannel-like feel on the exterior. Inside, the bags have Ortlieb's trademark waterproofing, so your laptop and other sundries stay dry during your commute.
Burley Coho XC Trailer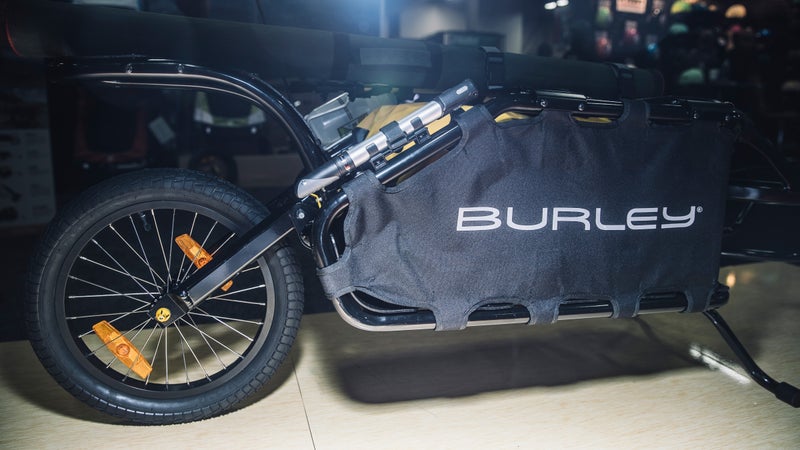 I've been using a BOB trailer in the backcountry for years, but the truth is that the design, unchanged in years, is in need of some updates. Enter the Burley Coho XC ($416*), a single-wheel pull-behind that lets pretty much any bike haul up to 70 pounds of cargo. The variable-width yoke and ball hitch mount allows the trailer to adjust to virtually any size wheel, too, from 26 all the way up to 29+. The trailer itself accepts any of three rear tires, from road (16×1.75) to plus (16×3). There's also a dual-side kickstand, which makes dropping the trailer a lot easier than the tippy BOB. Finally, there's a drybag to fit the cargo space, plus metal ladder attachments (sold separately) that allow additional gear to be easily strapped and lashed.
3T Strada Bike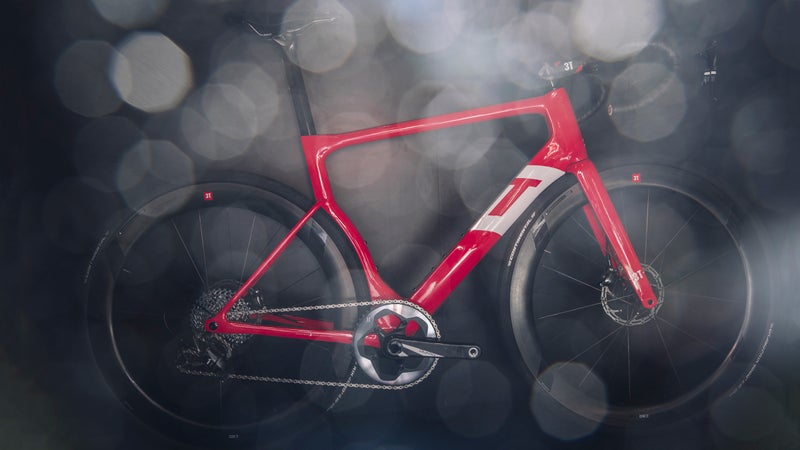 It was tough to know how 3T could possibly follow up on last year's groundbreaking Exploro, but the company is back with a unique—and fast-looking—take on the road bike. The 3T Strada (frameset from $3,800) is an aero carbon roadie built around wider 28-millimeter tires and does away with the front derailleur. High-speed road riding on thick tires with a single chainring may sound like a gimmick, but company primary Gerard Vroomen says that a 1×11 gives plenty of gear range while saving weight and complexity and allowing for an optimized chain line that's more slippery in the wind. The stock build will come with a 44-tooth ring up front paired to an 11-40 cassette. Though I've been skeptical that you can get enough gears out of a 1x drive for road riding, especially in the hills, apparently not everyone shares that doubt. Pro Tour cycling team Aqua Blue announced during Interbike that it will race the Strada exclusively next season, becoming the first modern race team to give up on the front derailleur.
Thule Vital Hydration Packs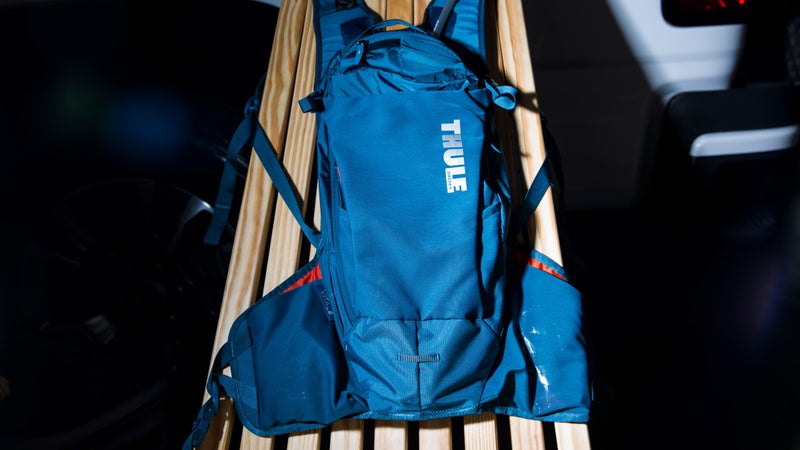 The Swedish bike rack company is jumping into the hydration market with a trio of packs dubbed the Thule Vital collection. Available in three- ($90), six- ($120), and eight-liter ($140) models, the packs are slim-fitting, have highly breathable mesh straps, and are built around two wing-style hip pockets that keep the packs stable while riding and provide quick access to food and your phone. Bladders are furnished by HydraPak; a magnetic sleeve that houses the tube snaps back into a storage position on your chest when you aren't drinking. I've been riding with the six-liter version for the past couple months. It has enough cargo space for a day ride, and I've been impressed with its low center of gravity and trim design, as well as the magnetic tube design.
Tubolito Tube Replacements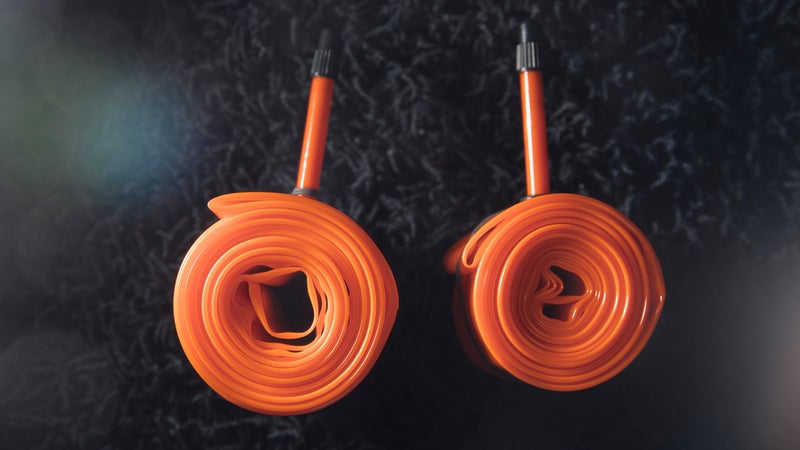 I try to always run tubeless, but flat tires happen, and in the field, a backup is imperative. Built from seamless thermoplastic that's twice as puncture-proof as standard butyl tubes but a third of the weight, a Tubolito ($35) is the ultimate reserve. According to the company, they feel as supple as riding a tubular tire. Given the cost, I wouldn't run these regularly, but for backcountry adventures where space and weight are at a premium, these gossamer tubes—available in 26-, 27.5-, and 29-inch versions, as well as 700c (coming soon)—will find their way into my kit.
Focus Project Y E-Bike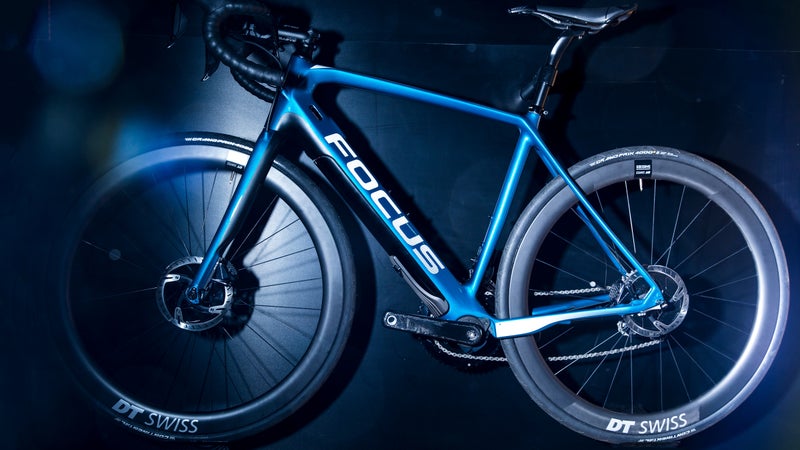 Behold the future of e-bikes: The Focus Project Y is a carbon-fiber disc roadie that looks and feels like a high-performance racer but packs the added benefit of a pedal-assist motor. Focus has worked hard to stuff the motor and a 250-watt-hour battery inside the oversize down tube, all of which you can access in three power modes: 80, 150, and 400 watts. Even cooler: If you prefer to ride without assistance, you can remove the battery and fill the void with a snap-on plastic cover. With the power source, the bike weighs 27.5 pounds; without, it's just 18.7 pounds, which is competitive with most good road bikes. That means you get two bikes in one: an e-commuter for trips to the office and errands around town and a performance bike to use for recreation. As batteries and motors become more compact, this versatility is sure to become the hallmark of electric bikes. Focus hasn't yet set a release date or pricing for Project Y but hopes to make it public sometime in 2018. In the meantime, the company has taken much of the technology being used for this project and trickled it down to a more standard, excellent-looking line of electric commuters and mountain bikes.
Küat Pivot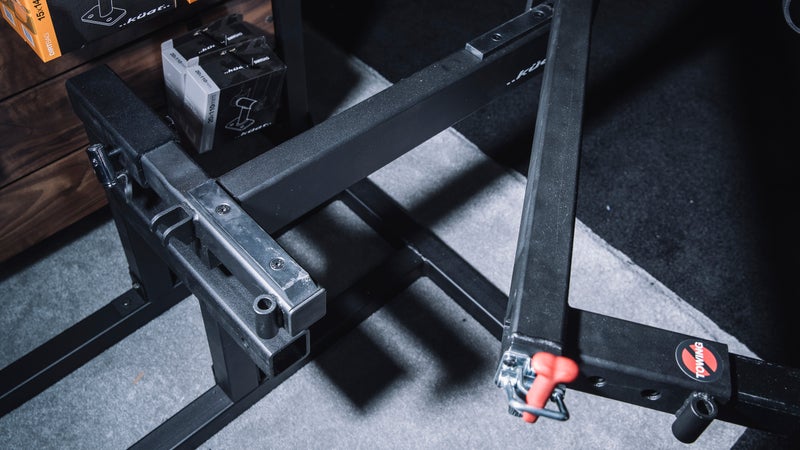 We awarded Gear of the Show at the 2016 Interbike to RockyMounts for its Monorail Swing rack, a two-bike hitch-mount carrier that swivels 180 degrees out of the way so you can access the gate of your vehicle without removing your bikes. I've been using it for months, and it works beautifully (full review upcoming). Now you can get the same functionality for your Küat NV rack with the Küat Pivot ($300), a swing-away add-on that mounts to any two-inch receiver. The burly steel frame looks like it will bring the company's reputation for durability to the swing-away category, and the 250-pound limit means it can carry up to four bikes. The NV bike racks and add-ons are sold separately.
Corrections:
(09/25/2023) *These prices have been updated.
Lead Photo: Stephen Lam