The Katadyn BeFree Is the Best Filter for Backpacking
This $45 tool will change the way you hydrate on the trail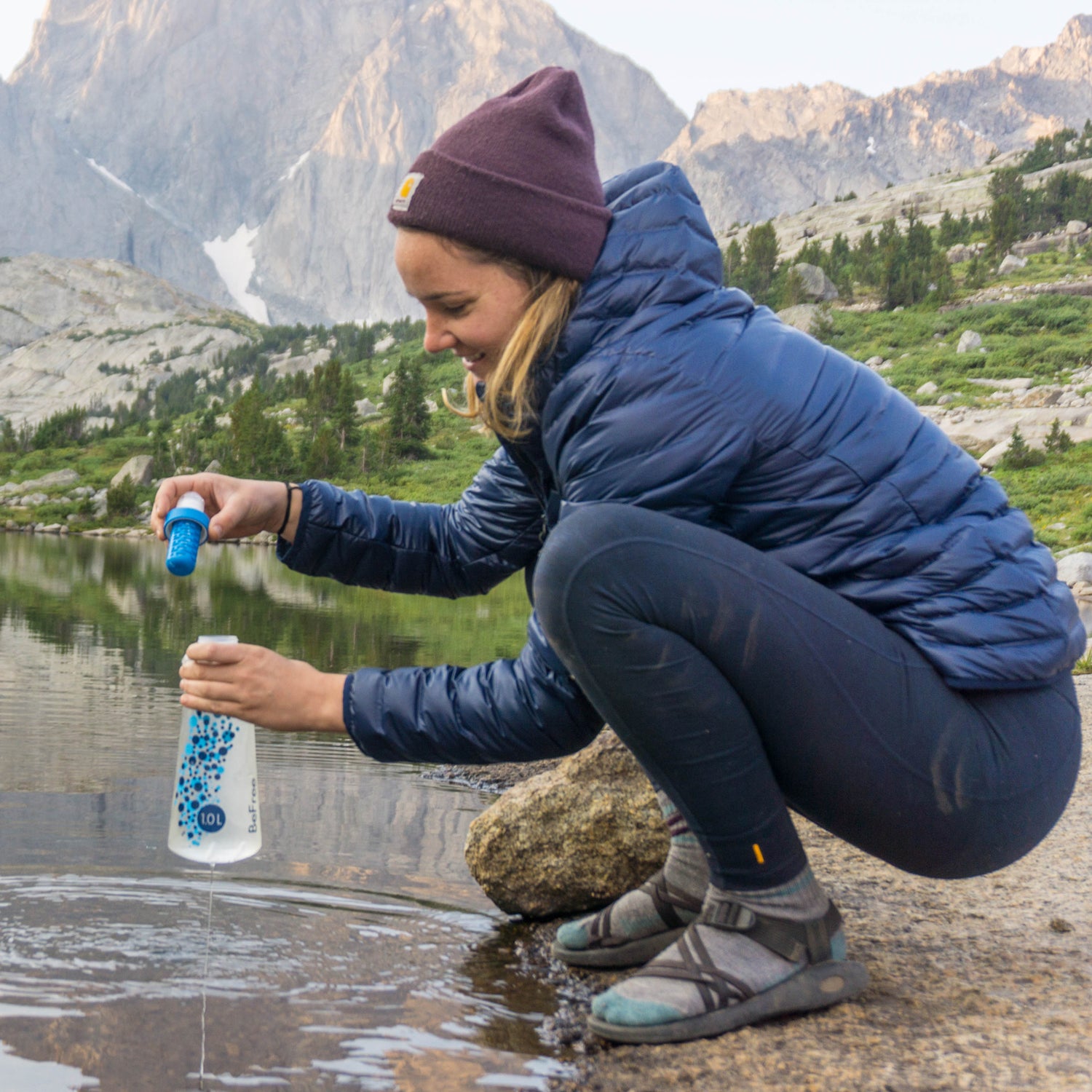 Heading out the door? Read this article on the new Outside+ app available now on iOS devices for members! Download the app.
Last summer, Katadyn released a new water filtration system called BeFree. It is a direct competitor to the venerated Sawyer Squeeze system, the current gold standard for backpacking filters. After using it on multiple trips over the past year, I'm convinced that the BeFree is the best water filter for backpacking.
The BeFree is a hollow-fiber water filter and is 99.99 percent effective at removing harmful bacteria and protozoa like E. coli and Giardia. That's all pretty standard. The feature that really sets it apart from the competition is its incredibly fast flow rate: it will filter one liter of water in 30 seconds—faster than any other filter on the market, and three times faster than the Squeeze.
The filter weighs only two-ounces—half the weight of the Squeeze—making it a great ultralight option. The BeFree is also lighter and cheaper than most gravity and pump filters, despite sacrificing some convenience and filter power.
The filter can be purchased with three different size soft water bottles. If you only need to clean water for one or two people, the one-liter BeFree will work great. If you need water for a whole group, use the three-liter option. These bottles work well in tandem with the filter but can be unwieldy on the trail, so it's best to bring regular bottles or a hydration pack to filter water into. 
And that gets me to my one complaint: the filter is not compatible with the vast majority of water reservoirs, Nalgene bottles, or soda bottles used by backpackers. If you puncture or lose the soft bottle in the backcountry, the filter becomes useless. It would be a simple fix—Katadyn should just change the opening of the filter to fit standard soda bottles.
Trending on Outside Online