Indefinitely Wild
New York Wants to Get More People Camping—for Free
This summer, the First-Time Camper program aims to bring 65 families who have never camped before into the woods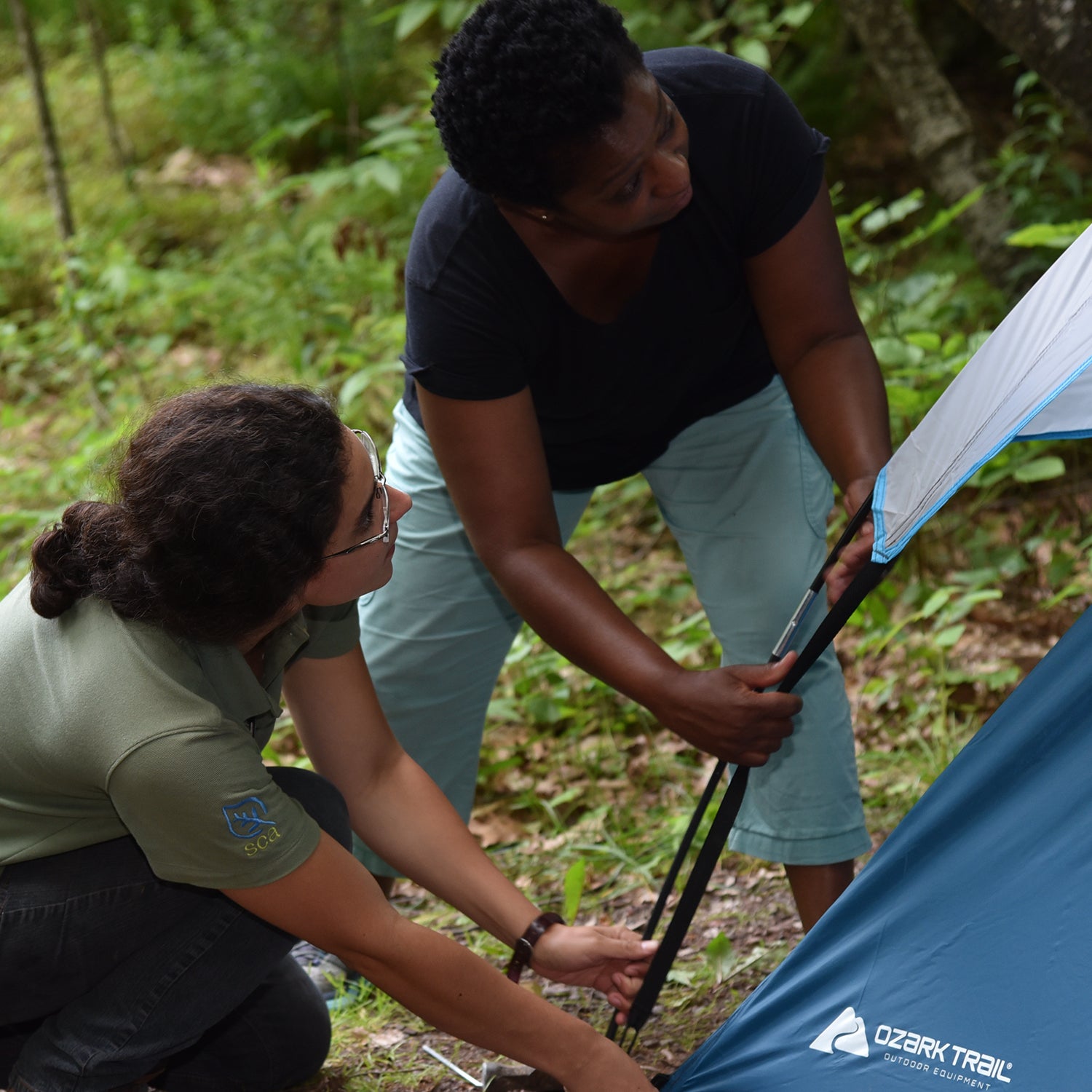 Heading out the door? Read this article on the new Outside+ app available now on iOS devices for members! Download the app.
It seems like every week we publish a story about some new front opening up in the war on our nation's public lands. (See: The Next Great Western Land War.) But there's one state where the opposite is happening, and it's not one you might expect. 
Say "New York," and you think of the city. But in addition to all the sky scrapers, New York has five million acres of public land, including the largest state park in the nation—the 9,375-square-mile Adirondack Park. All that land is incredibly important to the state economy and quality of life for New Yorkers. So, rather than pull a Utah and attempt to cede all those acres to energy extractors, New York is investing hundreds of millions of dollars in protecting its wild places and making them more accessible for everyone. 
According to the Outdoor Industry Association, outdoor recreation is responsible for 313,000 direct jobs in New York—nearly double the number of people who work in the state's financial sector. Outdoor rec in the state is also responsible for $41.8 billion in consumer spending annually, and $3.6 billion in state and local taxes. All that is generated by people hiking, camping, hunting, fishing, or similar, so it's smart of the state to reinvest a portion of those proceeds back into the lands that make all those activities possible. New York is putting $300 million annually into its Environmental Protection Fund, and an additional $50 million per year into a program called Adventure New York, which is designed to improve access. 
Part of that initiative is the First-Time Camper program, which the state has decided to bring back this year following the success of a limited trial in 2017. This is exactly what it sounds like: a program to get families who've never camped before into the outdoors—for free. Participants will get a campsite, all the necessary camping gear, and even firewood. And a "camping ambassador" will be on-hand to show them how to use it and help them with activities like fishing and hikes. 
"We noticed that at some campgrounds, the same names were signing up to reserve them year after year," explains Lori Severino, a First-Time Camper program representative. "That indicated to us that we needed to do something to encourage more people to take part."
Only 52 percent of New York residents participate in outdoor activities, according to OIA. That's compared to most Western states, where participation often exceeds 70 percent. It's hard to get out of a major city and into the outdoors, and urban residents may not realize how many wild places exist so close to their homes. That contributes in part to the outdoor recreation industry's diversity problem. New York wants to start changing that, as well as bolster consumer spending and job creation. 
Last year, the program got 150 people camping for the first time. In a survey following the experience, 100 percent of the campers stated that they were very satisfied with the experience, and 90 percent stated they were extremely likely to go camping again. Even expanded for this year, the program will only serve 65 families, but the hope is that they will go back to their communities and encourage others to give it a try, too. 
Interested? Participants are selected by lottery, with applications accepted from May 10 to 13, for trips in July and August.
"We want to go into the cities, and show people that they can do this, too," says Severino.