Finally, a Legit Option to Watch the Top Bike Races
No more VPNs or sketchy pirate feeds. Here's how to get almost every race in every discipline, all year, for less than $200.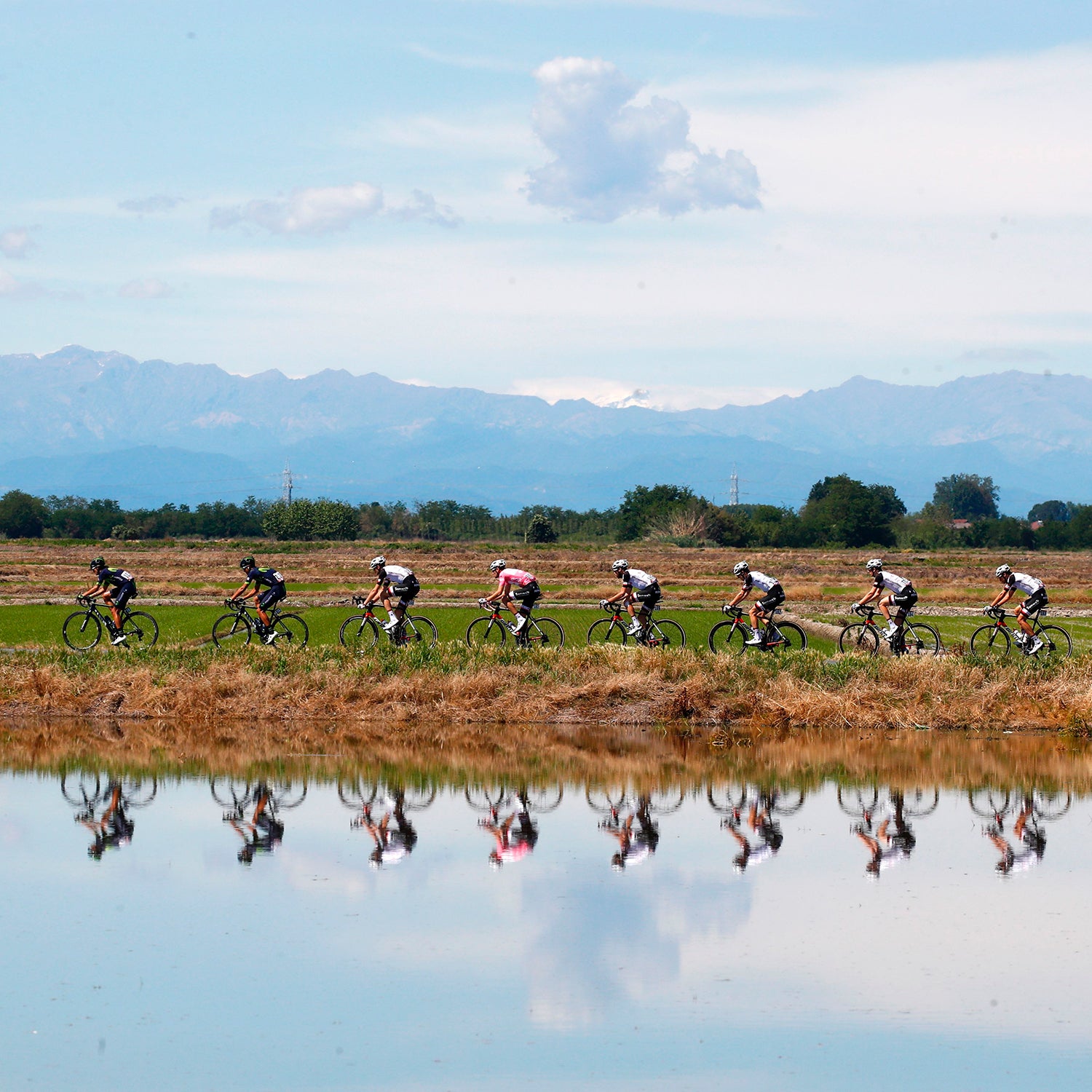 Luk Benies/AFP/Getty(Photo)
Heading out the door? Read this article on the new Outside+ app available now on iOS devices for members! Download the app.
This Friday, the 101st Giro d'Italia started with a time trial in Jerusalem—the first time any of pro cycling's Grand Tours have ever begun outside of Europe. And while that and the should-he-race-or-sit controversy surrounding Chris Froome will dominate the headlines, a small but significant piece of news merits attention. For the first time, American race fans have not one, but two legal viewing options to watch the race. It's part of a new landscape of over-the-top streaming options that offer racing fans the chance to see every road, cyclocross, mountain bike, and track event of note—for less than $200 a year total.
More on that in a moment, but to understand why that matters, consider what used to be the status quo.
Bike racing is a staple broadcast sport in Europe, where you'll find it on channels ranging from Eurosport to Sporza to RAI. But in the U.S., pickings have been slim. About two years ago, the Tour de France and a few other races from promoter ASO were the only events reliably shown on TV or livestreamed. Watching other races required going down one of three avenues: expensive pay-TV packages; a VPN that didn't always work; or dodgy pirate streams, littered with porny pop-up ads and, likely viruses. Occasional entrepreneurs, like Cycling.tv, tried to offer a legal home for streaming, but they were beset by numerous, diverse issues.
Finally, there appears to be a real solution for long-suffering fans, thanks to a few new subscription services from three providers. It's not a perfect system: you'll still have to do some stitching together and there's a handful of missing events. But for the most part, every important road and cyclocross race will have coverage, plus track World Cups and World Championships in all disciplines. What's more, everything is over-the-top streaming—no pay-TV account required—and it's relatively affordable.
Here's where to find races and how to watch them. 
Costs and How to Pick Your Service 
NBC Sports Gold
$40 per year
Pros: Affordable. Established, legit service with reliable, high-quality and ad-free streaming.
Cons: Not much outside of ASO events and UCI World Cups/World Championships
Note: The subscription period runs from the start of the Tour de France to the end of next June and is currently on a modest sale but not pro-rated, so wait to sign up.
Fubo
Free 7-day trial; $20 for the first month; $57 per month after that
Pros: Established; part of a large, sports-heavy OTT package; excellent technical product: bug-free and sharp. Can share an account with one other user, and DVR events to watch later. Monthly, no contract.
Cons: Monthly-only, no annual discount, so pick your start and end dates carefully. The big drawback for cycling fans is price: You have to buy the $45 per month base package, which includes a bunch of other sports channels, then add $12 to get the cycling events (hence the $57 per month—or almost $700 per year). 
FloBikes
$30 per month or $150 per year
Pros: Affordable, adding races to schedule quickly. Has cyclocross and second-tier road events no one else does. Shows women's races. Monthly or annual subscriber options.
Cons: Calendar still not set for 2019. Can't share an account.
My Plan
I'll get a Fubo free trial in May to cover the Giro, then cancel this subscription and buy (or renew) NBC Sports Gold in late June. I might try a monthly FloBikes membership in September to test-drive the product. Then, I'll wait until fall to see if FloBikes picks up more races and the calendar matches or exceeds Fubo.
If Fubo is still the best option, I'll start a free trial the day before Omloop Het Nieuwsblad. The trial and three months membership gets me through the 2019 Giro for $134 or $67 each if I split with a buddy, and my NBC Sports Gold covers much of the rest of the season. The Spring Classics and Giro are the heart of Fubo's schedule, and the rest of the calendar doesn't merit the cost.
Phew. But I promise: It's better than it was. 
Disciplines 
Road 
Here your best option is NBC Sports Gold, which has the Tour de France, Vuelta Espana, and all other events from promoter ASO, plus UCI World Championships and World Cups.
Fubo covers pretty much all the other road events, thanks to its own rights and a partnership with NBC Sports. But most of the races it owns broadcast rights to happen in the first part of the year, and there's not much cyclocross, so it's not worth the full price for an annual subscription.
FloBikes is the wildcard: they're much cheaper than Fubo, but were still putting together their schedule mid-season as of this story. 
Track
NBC Sports Gold, which carries track World Cups.
Mountain Bike
NBC Sports Gold, which has rights to World Championships. All the World Cups are free to watch, live and on-demand on Red Bull TV.
Cyclocross
NBC Sports Gold has rights for World Cups and World Championships.
FloBikes will carry much of the rest of the calendar, including the DVV and Soudal series. Trek Bikes also streams the DVV series for free.
Schedules
Lead Photo: Luk Benies/AFP/Getty
Trending on Outside Online