7 Dreamy Summer Cabins to Book Right Now
From pop-up bungalows in the woods to durable bubbles on a vineyard, these cozy abodes offer real escape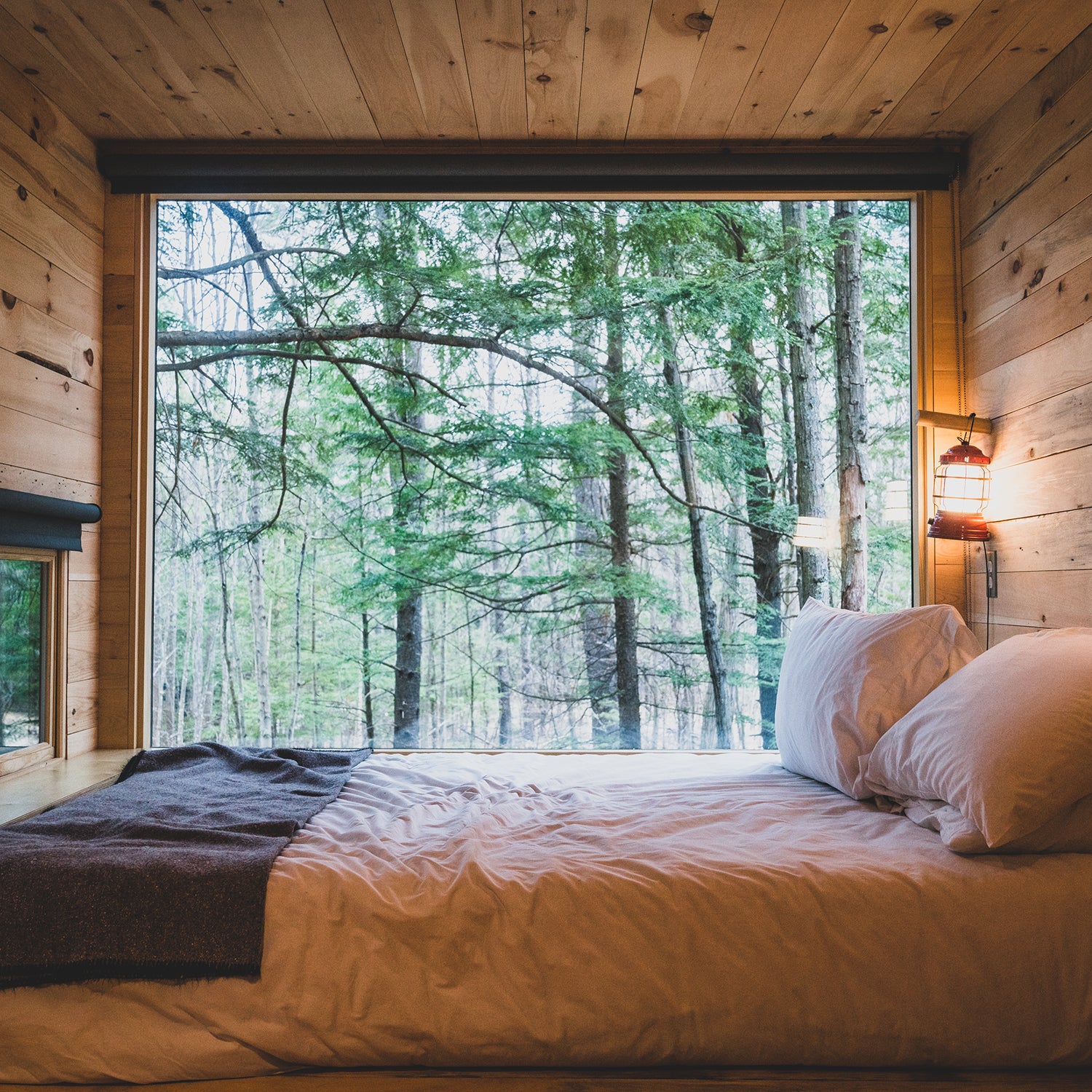 Chris Shane(Photo)
Heading out the door? Read this article on the new Outside+ app available now on iOS devices for members! Download the app.
The perfect summer cabin has plenty to do outside, like rock climbing, sea kayaking, or hiking straight from the door. But when the cabin itself is as cool as these—tiny homes with secret locations or sleek huts on wheels in the high desert—you may never want to leave. So pack a couple good books, turn off your phone, and enjoy a little time inside.
Snowbird Hut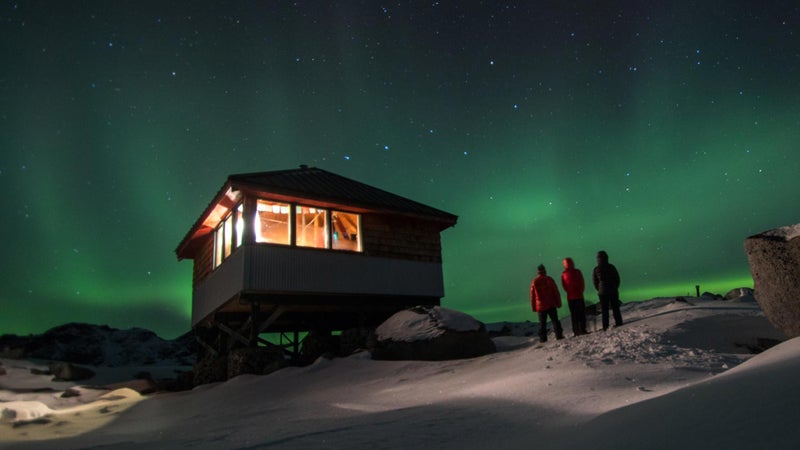 Talkeetna Range, Alaska
Operated by the American Alpine Club and located deep in Alaska's Talkeetna Mountains on Snowbird Glacier, the Snowbird Hut is a rustic backcountry cabin that sleeps 12 on basic wooden bunks. The AAC relocated and revamped the hut in 2010, but there's still nothing fancy about it—you'll cook on a two-burner stove and melt snow for drinking water. The nearby multipitch rock climbing, high-alpine peaks, and hut-to-hut traverses more than make up for the cabin's simplicity. It's free to stay here, but to reach the hut, you'll have to climb about five miles and 3,000 vertical feet.
Captain Whidbey Inn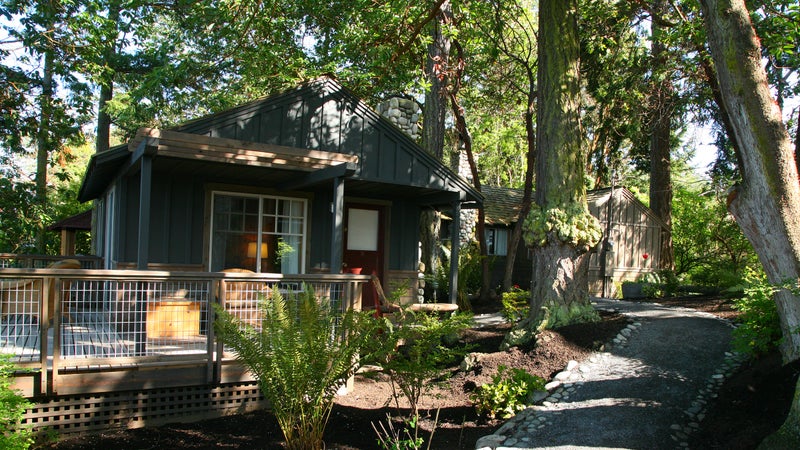 Whidbey Island, Washington
Built in 1907, the historic Captain Whidbey Inn, accessible via an 90 minute drive and 30 minutes ferry ride from downtown Seattle, was purchased last year by the brothers behind California's hip Pioneertown Motel. They plan to revamp Captain Whidbey in a similar fashion, with a focus on turning the lodge into a gathering spot for locals and visitors. Book one of 12 rooms in the main building, or better yet, reserve one of four one-bedroom cabins with wood-burning fireplaces and private decks on the shores of Penn Cove (from $245). After a day of harvesting oysters or hiking the 100-plus miles of trails that wind around Whidbey Island, dig into a bowl of Penn Cove mussels in the inn's dining room.
Blue Sky Center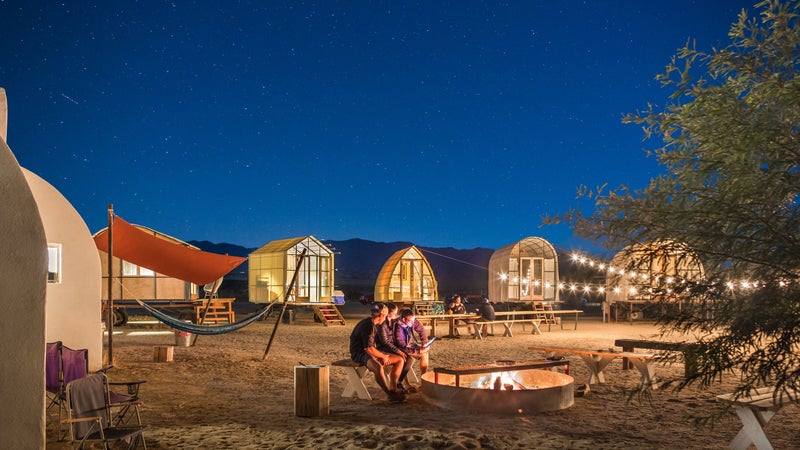 New Cuyama, California
The Blue Sky Center is a nonprofit working to regenerate the land and communities in California's rural Cuyama Valley, two hours from Los Angeles between the Sierra Madre and Caliente ranges. Part of that plan? Bring tourists to the area by offering five stunning architect-designed mobile huts built with waterproof canvas walls that you can rent for a weekend in the high desert ($100 a night). There's hiking in nearby Aliso Park and wildflower spotting at Carrizo Plain National Monument. The huts circle a shared fire pit and kitchen.
Getaway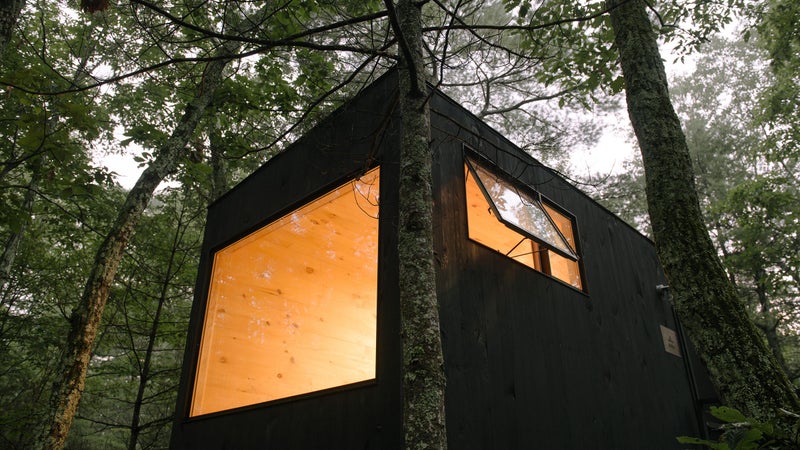 Various Locations Around Boston, New York, and Washington, D.C.
The idea behind Getaway is magic. To give you the feel of an impromptu escape, the company will tell you where your cabin is located only after you've booked it (from $125). Once you get there, you can lock your cellphone in a designated box and enjoy puzzles, board games, books, and activity guides for knot tying, stargazing, and more. The micro-cabins, from 140 to 200 square feet, come stocked with basic supplies like firewood, s'mores fixings, and a hot shower. Getaway recently opened new cabins in Virginia's Shenandoah Valley.
Sierra Meadows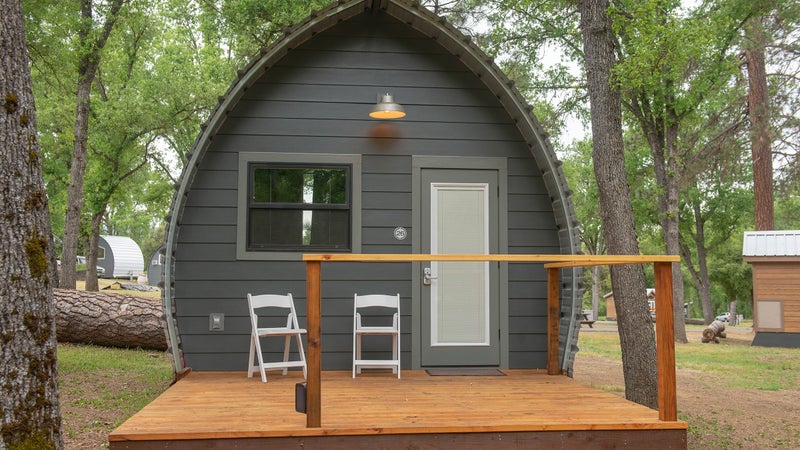 Ahwahnee, California
Located 20 miles from the south entrance to Yosemite National Park, this former country club was recently converted into an event space with cabins and live music throughout summer. Choose from two-bedroom cabins with queen beds and bunks or the raindrop-shaped shelters with queen beds and just 120 square feet (from $129). It's hardly camping—you'll get electricity and air conditioning inside your abode—but it feels remote and wild. A shared bathhouse is a short walk away, and your cabin comes equipped with a shower tote, towel, and bathrobes.
Campera Hotel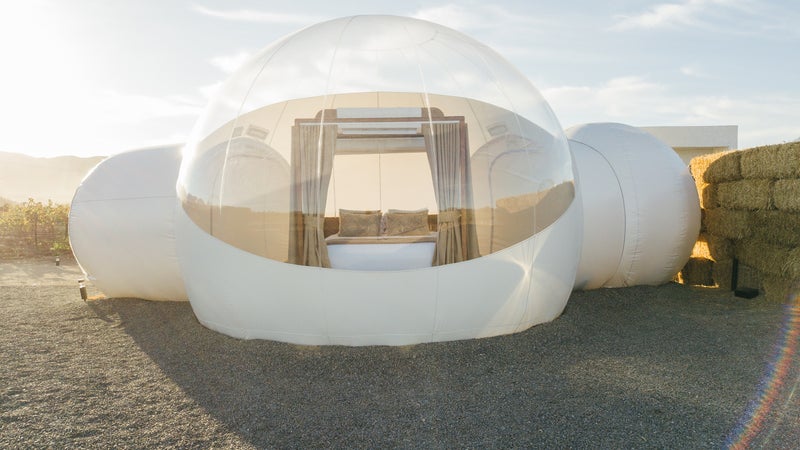 Valle de Guadalupe, Baja
If you want to sleep under the stars without dealing with bugs, rain, or heat, then Campera Hotel, just two hours south of San Diego, is for you. The ten French-designed clear bubbles, located on a vineyard in one of Mexico's top wine-growing regions, come with air conditioning and a protective sphere to keep the elements at bay without interrupting your view of the night sky (from $165). Taste wine from grapes grown right outside your bubble.
Tops'l Farm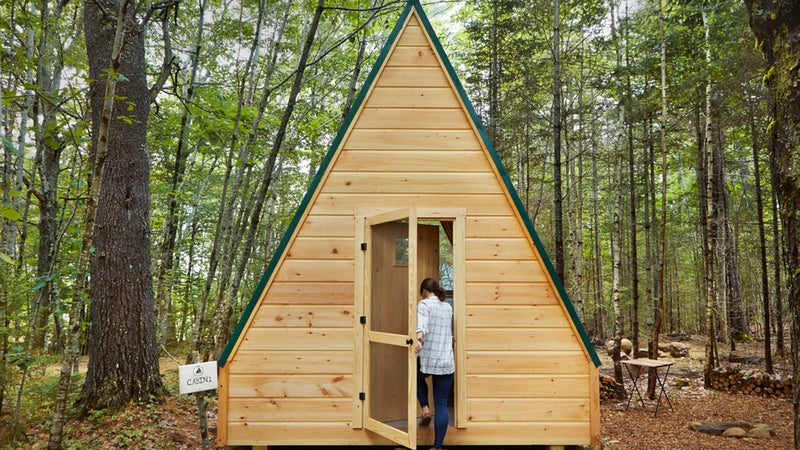 Waldoboro, Maine
At Tops'l Farm, choose from a luxury canvas tent, a charming A-frame cabin, or a two-bedroom cottage, all nestled on 83 acres of farmland on the shores of Maine's Medomak River (from $125). By day, paddleboard or kayak along the state's Mid-Coast, forage for blueberries, hike to a secret swimming hole, or barbecue on the sand at nearby Pemaquid Beach. Book ahead and you can request French press coffee, homemade doughnuts, eggs, local potatoes, farm veggies, and a cast-iron skillet delivered to your site for breakfast each morning.
Corrections:
(10/04/2023) A previous version of this article incorrectly stated that the Captain Whidbey Inn was a 90-minute ferry ride from Seattle.
Lead Photo: Chris Shane
Trending on Outside Online