In Stride
This Is the Future of Hot-Weather Marathoning
With two years until the Tokyo Olympics, organizers are preparing for what could be a brutally warm race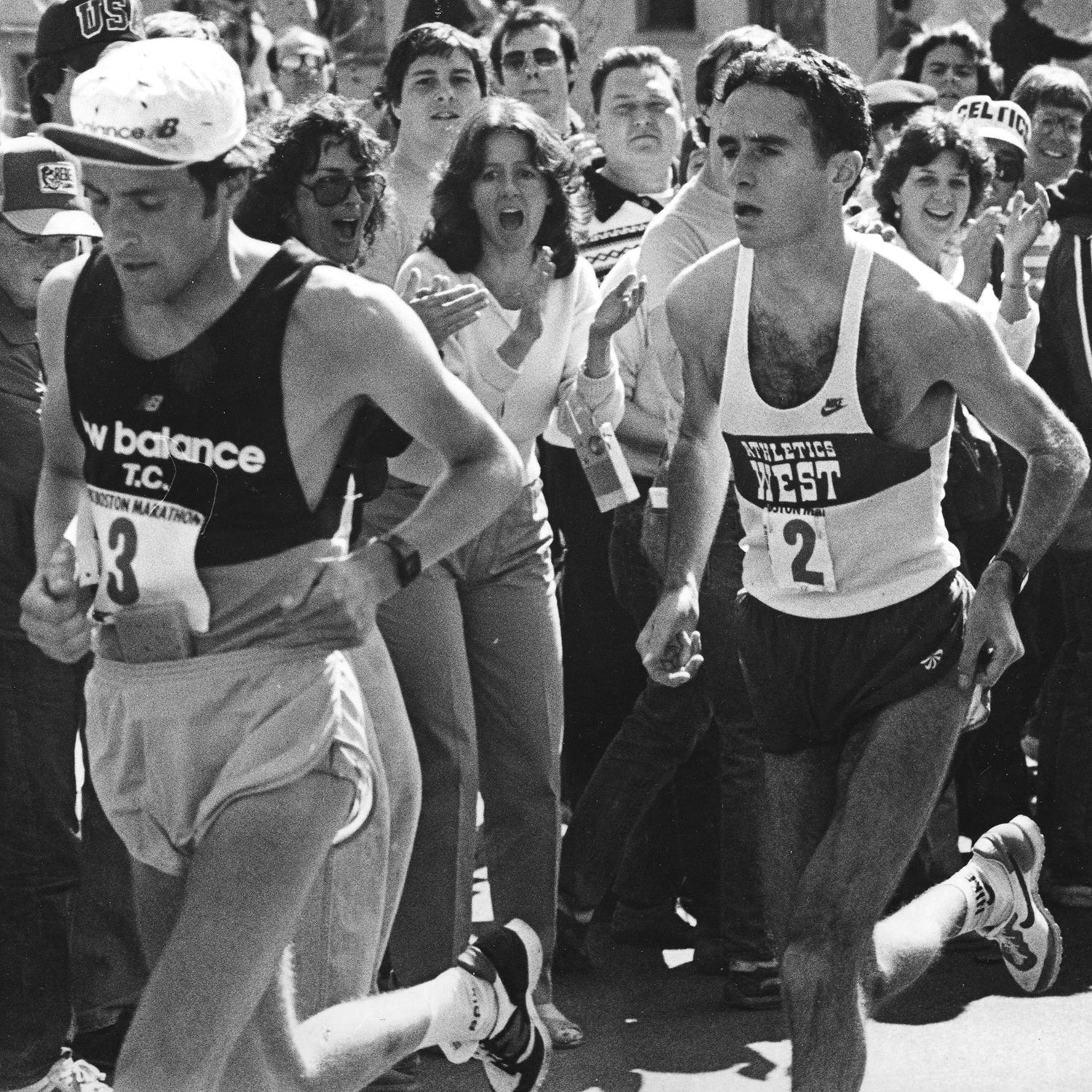 David L. Ryan/The Boston Globe v(Photo)
Heading out the door? Read this article on the new Outside+ app available now on iOS devices for members! Download the app.
Participants in this year's Boston Marathon may beg to differ, but there's no greater impediment to running success than hot weather. Last November, the New York Times published an analysis of how rising temperatures impact marathon performance. Comparing almost five million finishing times over the course of the 20 years, the Times article found that when temperatures are in the 60s, recreational runners ran an average of 12.5 minutes slower over 26.2 miles than when temps were in the 40s—the meteorological sweet spot. On days over 70 degrees, the difference was 19 minutes. For professionals, the impact was less severe: even on days in the 70s, elites averaged a slowdown of only four minutes.
 
But even the pros aren't impervious. Just ask Scottish marathoner Callum Hawkins who, in April, appeared certain to win the Commonwealth Games marathon before heat exhaustion caused him to collapse just past the 40K mark. Meanwhile, an ill-timed heat wave at last week's European Athletics Championships in Berlin turned the marathon and 10,000-meter races into brutal contests of attrition. Local favorite Richard Ringer, who in May ran the fastest 10,000 of any European in 2018, ended up dropping out of the race in Berlin.
 
"My legs didn't work," Ringer told German media outlet ZDF. 
 
In the wake of such recent examples, it shouldn't come as a surprise that extreme heat is a major concern for the organizers of the 2020 Olympic marathon in Tokyo, a city which suffered dozens of heat-related fatalities this summer. Then again, the extreme heat should probably be a major concern for the rest of the global running population as well: we're sweating our way through yet another summer that has seen record temperatures across the northern hemisphere. So even if your name isn't Galen Rupp or Eliud Kipchoge, it's worth paying attention to the Olympic marathon debate.
In May, a paper co-authored by Japanese and American academics analyzed the Olympic marathon course to gauge the levels of heat stress that runners could potentially be subjected to. Aside from high levels of heat and humidity, one of the key areas of concern was prolonged exposure to direct sunlight. The paper concluded that: "On clear sunny days, the entire course is rated as 'dangerous' or 'extremely dangerous,' and within the latter half of the course, there is a 10-km portion where values continuously exceed the extremely dangerous level."
 
That may sound ominous, but, then again, it has become standard practice for media outlets to predict  maximum  carnage in the lead-up to each Olympics. How bad can running an August marathon in Tokyo really be? Brett Larner, founder of the blog japanrunningnews.com, decided to find out. In a gamely display participatory journalism. Larner ran sections of the Tokyo 2020 marathon course on August 2 and August 9—the respective dates on which the women's and men's Olympic marathons will take place in two years' time. The results weren't exactly encouraging. On August 2, Larner reported that, at roughly 9:30 a.m., it was 94 degrees in the shade with 88 percent humidity. (The historical average high temperature for August 2 in Tokyo is around 85 degrees.) Those are conditions that would make me think twice about braving the two blocks to my local corner store, to say nothing about running a 26-mile race.
 
Which is why Larner has argued that the Olympic marathons should be held at night, when temps will be a little cooler and competitors can avoid the blazing sun. According to Larner, there's an aesthetic case for this as well: a nocturnal marathon would be a way to exhibit the luminous splendor of the Japanese capital after dark. 
The idea is not as radical as it sounds. As it happens, the marathon at next year's IAAF World Championships in the distance running paradise that is Doha, Qatar, is slated to take place at midnight local time. In a press release back in May, the IAAF noted that: "The spectacular midnight marathon will take place along Doha's iconic Corniche with the city's iconic night skyline as a beautiful backdrop, providing stunning imagery for TV's global audience." The IAAF doesn't elaborate further on the reason for its peculiar marathon start time, but I have a suspicion that it might also have something to do with the fact that, even in late September, daytime temps in the Qatari capital can exceed 100 degrees. (No disrespect to that "iconic skyline.")
Don't expect to see a midnight marathon in Tokyo, however. For now, the Olympic races remain scheduled for 7:00 a.m. In an interesting twist, Japanese prime minister, Shinzo Abe, has reportedly inquired about introducing a two-hour daylight savings time in advance of the Games, as a way to counteract extreme temperatures. (Japan hasn't used any form of DST since 1951.) If implemented, Olympic marathons would start at what is currently 5 a.m., resulting in more favorable conditions for runners and spectators. Conversely, evening track events would be getting the short end of the stick, since a 9 p.m. race would effectively take place at 7. Call it a pro-marathon bias, but it's certainly unsurprising given Japan's national obsession with the event. 
 
That obsession surely received a boost earlier this year, when Yuki Kawauchi won the Boston Marathon, becoming the first Japanese runner to win a World Marathon Major since the race series was inaugurated in 2006. Kawauchi's triumph came in conditions—freezing rain, high winds—that were less than ideal. Indeed, Boston 2018 was a reminder that extreme weather can add to a race's competitive intrigue, which seems worth keeping in mind as we look ahead to Tokyo 2020 and potentially hotter conditions for marathons in years to come. 
While this year's event in Boston gave us wins from dark horses like Yuki Kawauchi and Des Linden, the 1982 edition famously featured co-favorites Alberto Salazar and Dick Beardsley duking it out all the way to the line in an epic "battle in the sun." In both cases, the weather was a crucial part of the story. 
Of course, race organizers still need to draw the line somewhere. And it's not as if we haven't seen weather-related tweaks to marathon planning in the past. Case in point: the 1984 New York City Marathon saw temperatures reach almost 80 degrees with a humidity high of around 90. That was also the first year someone died during the race, prompting organizer Fred Lebow to move it from October to November.
Meanwhile, yesterday, it was 113 degrees in Doha. Seems a little toasty. Even for someone like Yuki Kawauchi.
Lead Photo: David L. Ryan/The Boston Globe v
Trending on Outside Online