Get Schooled
The Mountain Guides to Call for Your Next Trip
Because you don't want to be led deep into the backcountry by just anyone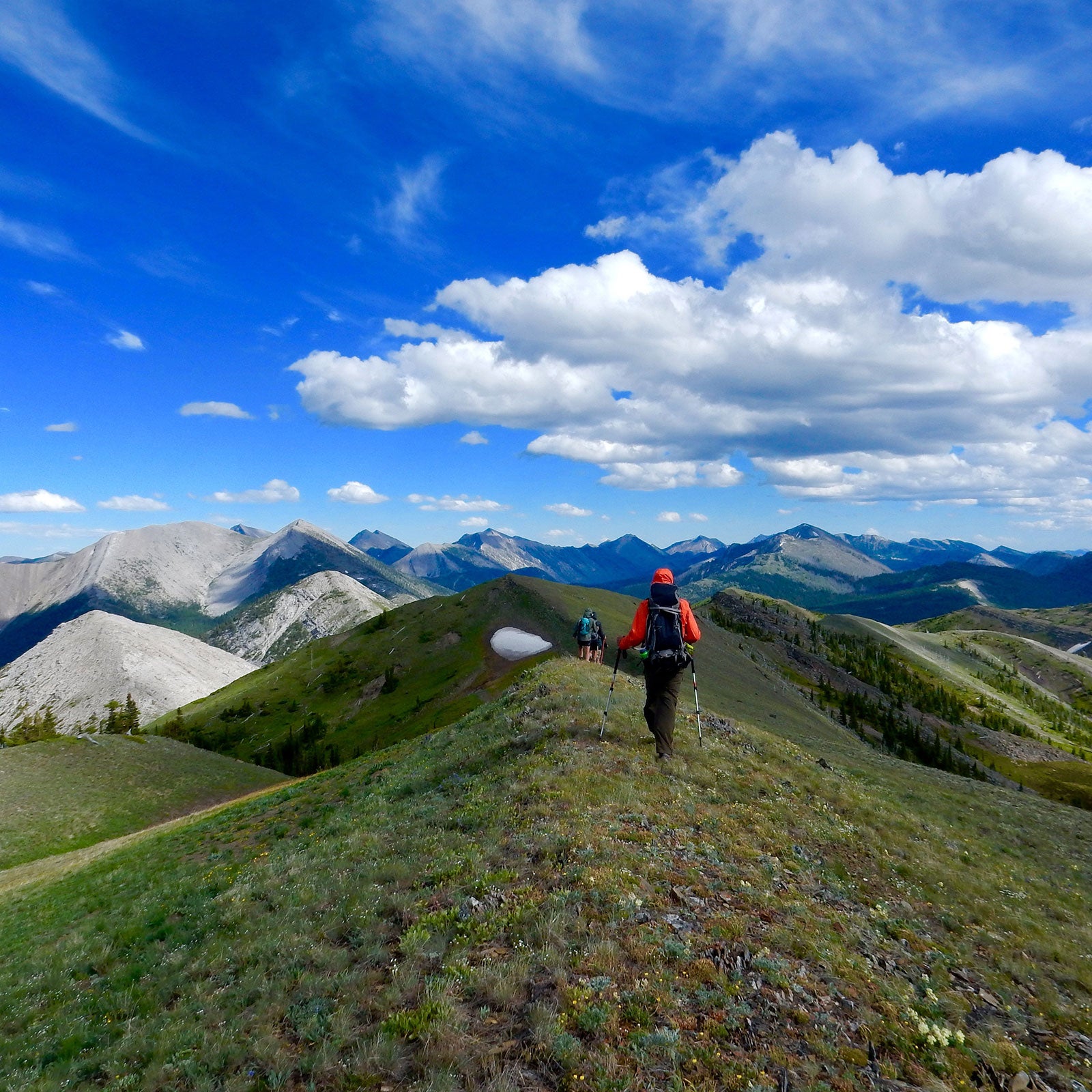 Heading out the door? Read this article on the new Outside+ app available now on iOS devices for members! Download the app.
Hiring a guide is the first good decision you can make while planning a big mountain objective. Not only will you be led into the best zones and safely escorted up and down the smartest routes, but you also won't have to worry about the trip's logistics: they'll often handle route planning, gear, and even meal prep. But not all guides are created equal. The best of the best are experienced, certified leaders and just plain rad people—folks who know how to avoid an avalanche and are great to hang out with for a long haul. Here are our picks for ten mountain masters who are all verifiably awesome. 
Lel Tone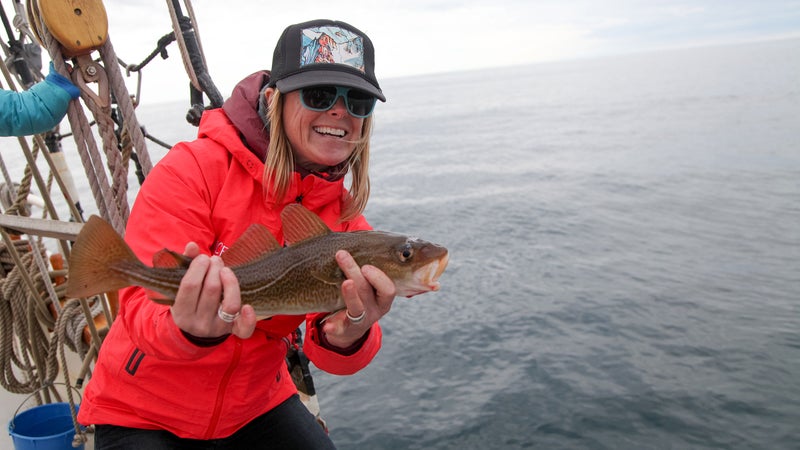 Judd Lake, Alaska
Tone's resume speaks for itself: the guide, based in Tahoe City, California, has been a ski patroller at Squaw Valley since 1995, a longtime avalanche-safety instructor and forecaster, and a heli-ski guide in Alaska. In other words, she knows her way around the backcountry and how to anticipate and respond to those worst-case scenarios. In 2015, Tone was part of the winning team on "Ultimate Survival Alaska," a National Geographic Channel reality show where she had to make her way out of the bush with limited resources. When she's not fishing or mountain biking, she's guiding heli-skiers at Alaska's Tordrillo Mountain Lodge, a six-room, two-cabin hideaway on Judd Lake that's 40 minutes by floatplane from Anchorage, or leading trips with outfitter Ice Axe Expeditions to mountains in Iceland and Norway.
Eli Simon
Bar Harbor, Maine
Owner of the Atlantic Climbing School, this Maine native has rock-climbed and guided on every continent (except Antarctica), from Yosemite's El Capitan to Patagonia's Fitz Roy. Certified by the American Mountain Guides Association, he's also a trained EMT and a sailboat captain. A few years ago, Simon celebrated his 33rd birthday by hiking, swimming, and running across Maine's 108-square-mile Mount Desert Island in 14 hours. If you're planning a rock-climbing trip to Acadia National Park, known for sea-cliff climbing routes like Otter Cliff, Simon is your guy. He also recently started leading winter trips—ice climbing, mountaineering, and nordic skiing—in the area, too. 
Tal Galton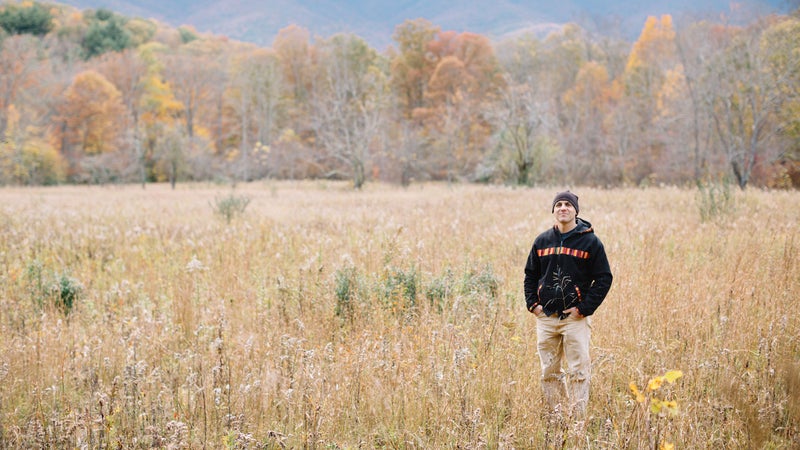 Burnsville, North Carolina
There may be no better person than Galton to show you the secret waterfalls, unusual mushrooms, and rare Appalachian orchids of the Black Mountains, a small chain of six of the East Coast's ten highest peaks. A self-taught naturalist and reptile enthusiast, he leads information-packed hikes in the hills outside Burnsville through his company, Snakeroot Ecotours, as well as guided trips in Cumberland Island, Georgia, and the Florida Everglades. Sign up for an overnight or a day hike, or show up in May for Galton's popular nighttime blue ghost firefly tours.  
Angela Hawse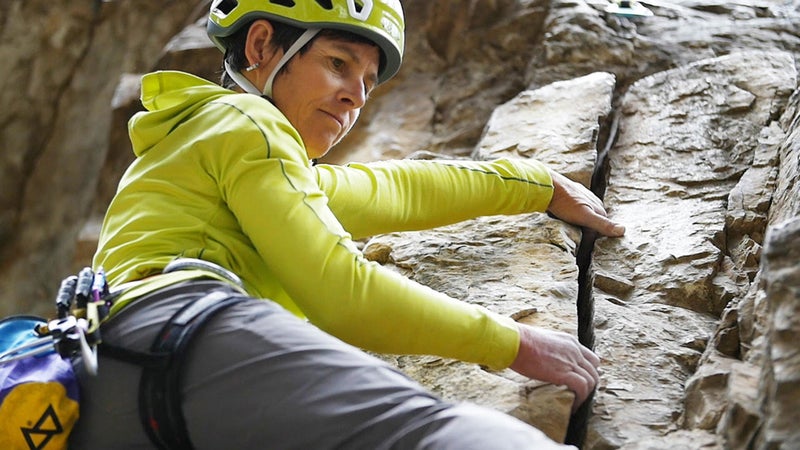 Ridgway, Colorado
Co-owner of Chicks Climbing and Skiing, and a veteran rock- and ice-climbing and alpine guide, Angela Hawse is one of fewer than 100 certified guides within the International Federation of Mountain Guides Association in the U.S. Currently president of the board for the American Mountain Guides Association, Hawse has led dozens of high-altitude expeditions up peaks like Ama Dablam, Mount Everest, and Aconcagua over the past 30 years. Women can join Hawse on Chicks Climbing and Skiing trips throughout Colorado, Utah, and to international destinations like Chamonix, France. Or heli-ski with her in Colorado with Telluride Helitrax. 
Doug Workman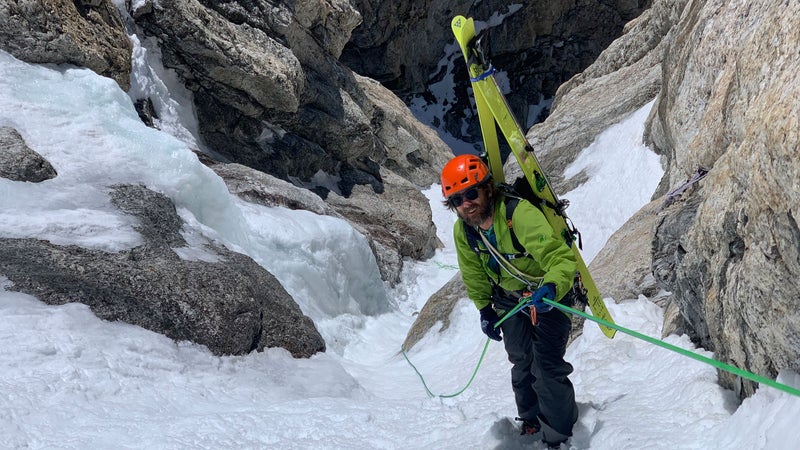 Jackson Hole, Wyoming
Workman knows the Tetons intimately, having led hundreds of guests up the Grand Teton (and for those brave enough, down it on skis) as a guide with Jackson Hole Mountain Guides. While he spends most of his year in Jackson, he's found time to tick off a few bucket-list ski trips, from summiting Denali and guiding ski-mountaineering trips to the Antarctic Peninsula to ski-touring in the Westfjords of Iceland by sailboat. Join Workman on a heli-skiing tour in Alaska with Valdez Heli-Ski Guides or with the luxury travel company Eleven Experience on trips to Iceland, Japan, and Colorado. 
Adrian Ballinger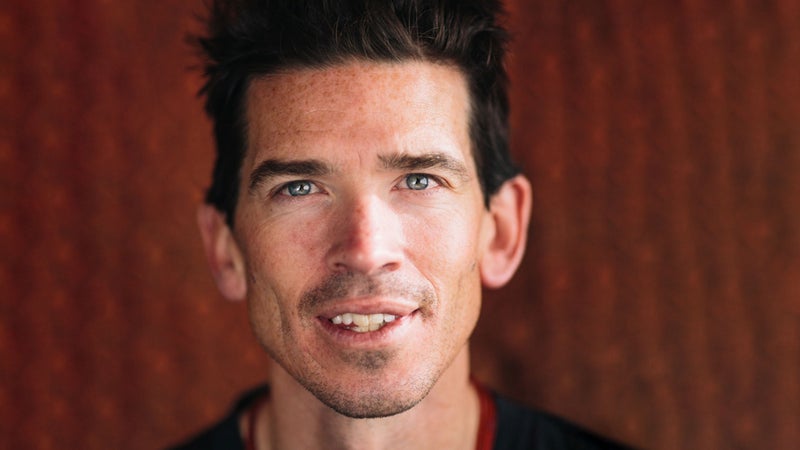 Squaw Valley, California
Founder and lead guide of Alpenglow Expeditions, Ballinger has racked up a few impressive titles: he was the first person to ski Manaslu, in Nepal, and the first American to ski two 8,000-meter peaks. As a guide, he's made a name for himself by leading speed ascents of notable peaks like Everest and Aconcagua, but he also leads rock-climbing and backcountry ski trips closer to his home near Lake Tahoe. Ballinger was the one who got Squaw Valley to open its gates to guided backcountry skiing a few years ago, so you can book a day with him at Alpenglow Expeditions for a private tour of the resort's sidecountry and beyond.  
Yve Bardwell and Maggie Carr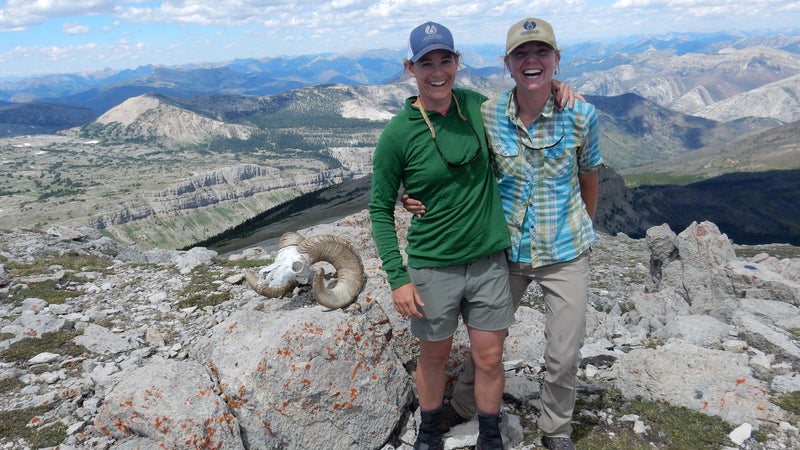 Choteau, Montana 
These two friends were working seasonal jobs at ranches and for the U.S. Forest Service in a rural corner of Montana when, in 2013, they bought an existing guiding company's permits and launched Dropstone Outfitting, a stock-supported hiking and backpacking company that leads multi-day trips into the Bob Marshall Wilderness, near Glacier National Park. Expect to fly-fish, swim in remote alpine lakes, and trek to areas experiencing peak wildflower season or fall foliage while horses pack in your gear. 
Lee Johnston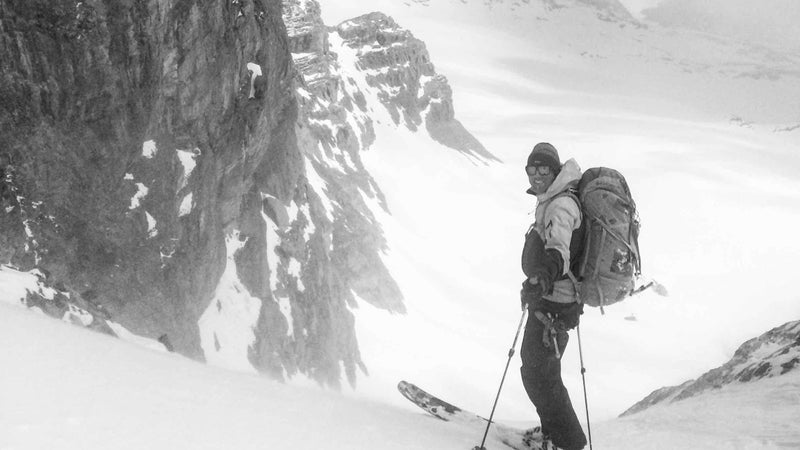 Nelson, British Columbia
Certified by the Association of Canadian Mountain Guides, Johnston works at Canadian Mountain Holidays, where he leads heli-skiing in the Selkirks, and at Valhalla Mountain Touring, just outside Nelson, where you've got to earn your turns. Johnston is also a registered acute-care nurse at Kootenay Lake Hospital—trust us, it's always nice to have folks with additional medical training when you're far from civilization. When he's not guiding, he's wielding a chainsaw to build mountain-bike trails for new ski terrain. If you go through Valhalla Mountain Touring, expect to find Johnston setting the skintrack for thousands of vertical feet of untouched powder a day. 
Will Elliott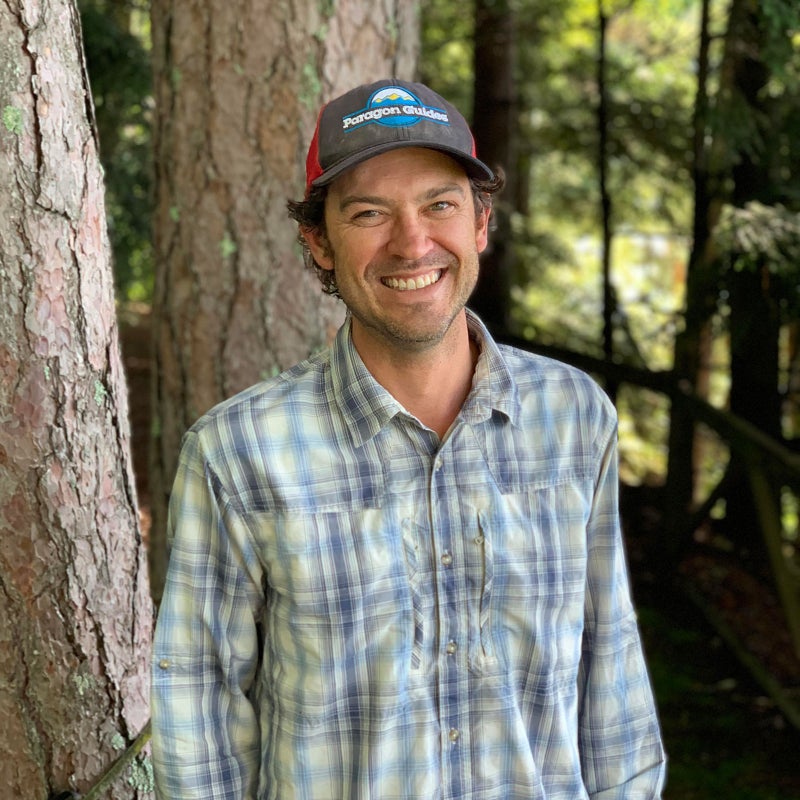 Vail, Colorado
After Buck Elliott founded Vail's Paragon Guides in 1978, he often took his young son, Will, on guiding trips throughout the Rockies. When Will grew up, he started guiding part-time in college and eventually joined his father to help run the family business. Today, Will leads daylong and multi-day backcountry ski trips in the winter and hut-to-hut backpacking and llama-supported hiking and fishing trips in the summer. Climb a fourteener or backcountry-ski to a 10th Mountain Division Hut with the younger Elliott as your guide when you take a trip with Paragon Guides. 
Lead Photo: Courtesy Yve Bardwelland and Mag