How to Keep Your Electronics Safe While Flying
A professional videographer shares his years of knowledge on how to make sure your devices arrive in one piece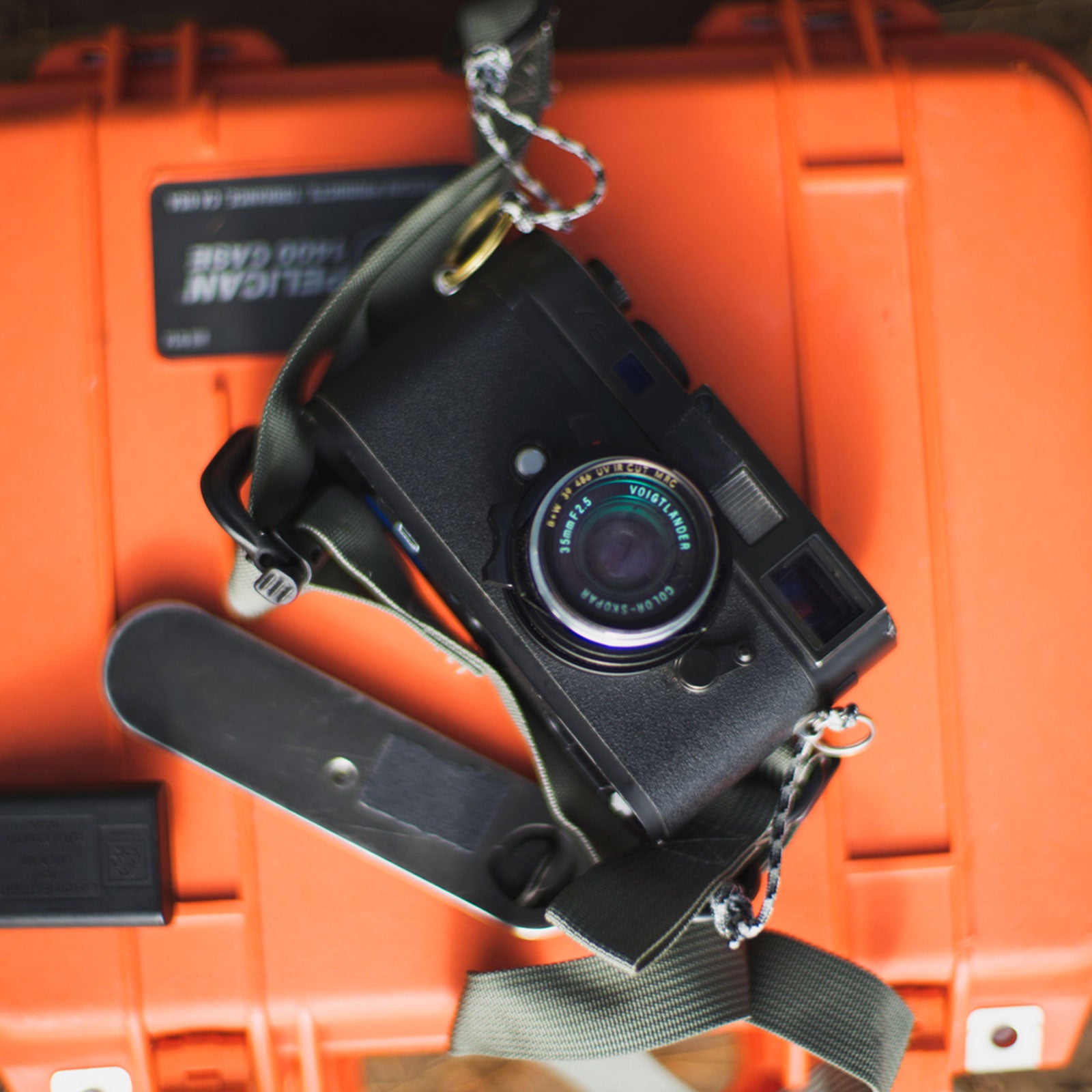 Alex Messenger/Tandem(Photo)
Heading out the door? Read this article on the new Outside+ app available now on iOS devices for members! Download the app.
Here's a scenario I'm sure you're familiar with: You're about to board a flight when the gate attendant hands you a pink tag, saying they're going to have to check your carry on. Despite your protests, the flight has no more overhead bin space (and, let's be honest, that overstuffed roller wasn't going to fit anyway). You wave goodbye to your suitcase, hoping its contents will emerge unscathed at your destination. Once you find your seat, the panic sets in—you realize you've left your [insert expensive electronic device here] in the bag. You then spend the rest of the flight praying you won't unpack it to find a damaged camera or laptop.
In my years as a professional videographer, I've learned how to best keep my gear intact the hard way. Now, I pass those lessons onto you. 
Keep the Essentials On You
First, always pack all of your electronics in your carry on. (This might seem obvious, but I've traveled with plenty of people who don't.) Make sure they're easily accessible, so if your bag gets gate-checked at the last minute, you're able to grab your most valuable items to take with you.
Sometimes if I'm heading out for a big shoot, I end up having to check some equipment. If I do, I always make sure to keep my most fragile and essential items on me (namely, my camera, main lens, and batteries), even if that means jamming them into a backpack and stuffing them under the seat in front of me. That way, even if my luggage is lost, I still have the bare essentials needed to do my job. You should apply the same principals to your trip—for most people, this means keeping their laptop, tablet, and phone with them at all times. 
Invest in Global Entry 
If you see yourself traveling internationally at least once in the next five years, you should enroll in Global Entry. It costs $100, includes TSA Precheck for domestic travel (which costs $85 on its own), and allows you to leave your electronics in your bag at security. Not only does this save you time, but means there's less potential to lose or damage something in screening. 
Get Organized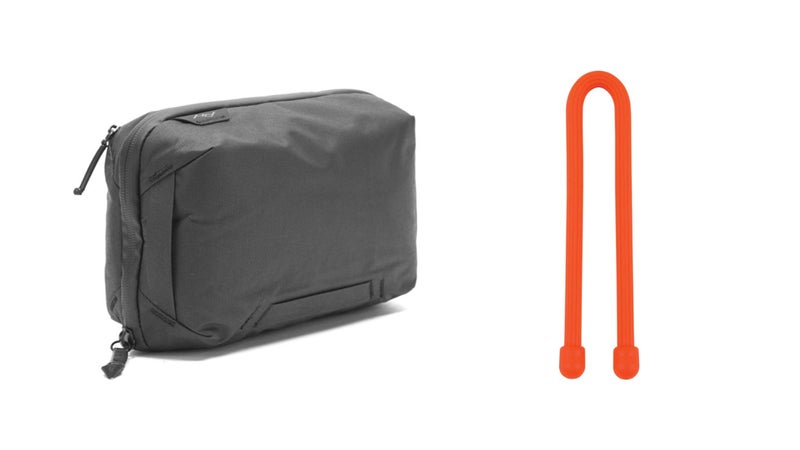 Packing things properly takes time and effort, and most people end up just shoving things haphazardly into their bag. This is where an electronics organizer comes in handy. Peak Design makes some of my favorite travel accessories, including this Tech Pouch. It's a bomber little bag that'll help keep your small electronics and cords strategically stashed without much extra effort. 
Charging cables are especially important to keep organized—they provide the life-blood of your electronics and have a tendency to tangle when let loose in your bag. Cords wear out quickly and fray easily, so keep them neatly coiled with gear ties and packed properly in a case. 
Get the Goods
Choosing a sturdy case is essential to keeping your stuff safe. Here are the ones I recommend for some popular electronics.
---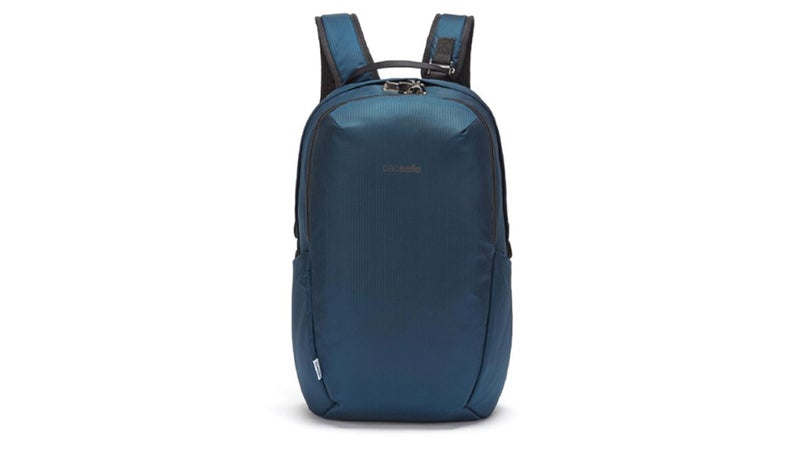 Backpack
These are probably the most convenient way to carry your electronics, and having the right one is crucial for both organization and protection. PacSafe's Vibe 25L Econyl Backpack has a padded, 13-inch laptop sleeve that doubles as a holder for a hydration bladder, plus awesome safety features to protect against thieves, including an RFID blocking pocket, lockable zippers, and a hidden lock that attaches to a fixed object (like a park bench or dresser in your hotel room). The stainless steel wire mesh woven into the fabric protects the bag from gashes, but, even with all that metal, it remains lightweight and easy to carry.  
---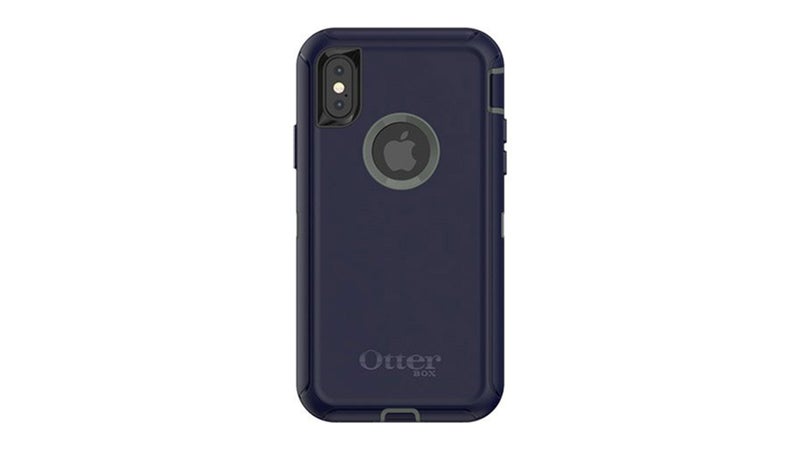 Phone and Tablet Cases
Although most of today's higher end smartphones come with some degree of waterproofing built-in, you probably want a case that will protect it from impact. OtterBox's Defender series is my favorite. They're a bit bulky, but the polycarbonate shell and rubber slipcover have proven more durable than any other I've tried.
---
Camera Bag 
Peak Design's Camera Cubes are easily packable despite the substantial padding, and the small version has enough room for a body and a few lenses. The bag is also weatherproof thanks to a nylon exterior, so you don't have to worry about your kit getting soaked.
---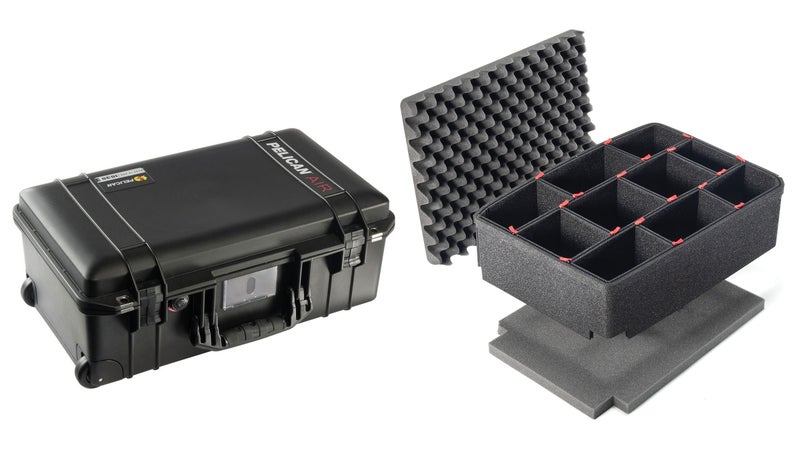 Checked Bag
If, like me, you have no choice but to check your electronics, opt for a hard case. I use the Pelican 1535 Air Case because it rolls, is small enough to fit in an overhead bin, and gives me utter confidence that my gear will arrive in one piece. The Trekpak Case Divider Kit is a worthwhile add-on because it lets you easily customize the inside of the Pelican to snugly fit your equipment.
---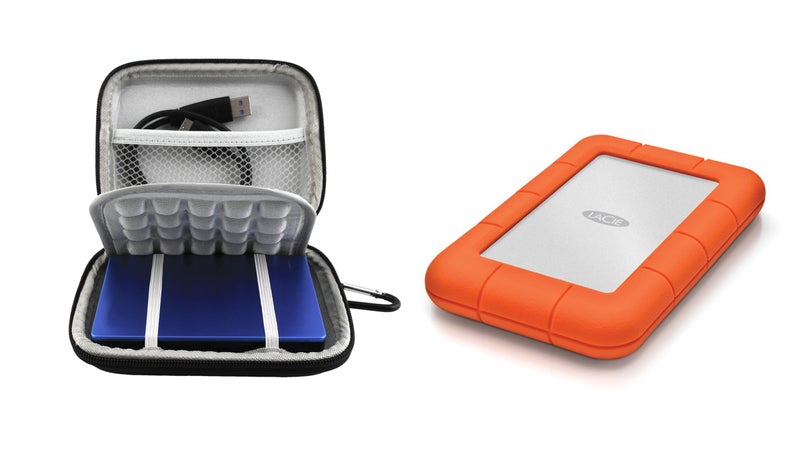 Hard Drives
If you use one for work or to store travel photos, a separate, dedicated case is worth it. Drives contain tiny moving parts that are highly susceptible to damage from drops or being jostled around while loose in your pack. Investing one like the LaCie Rugged Mini, which can withstand falls from four feet high and is resistant to shock, rain, and pressure. I've been beating up my LaCie drives for years and haven't lost a single megabyte of data. 
Lead Photo: Alex Messenger/Tandem