Save Money by Traveling to These 9 Places in Winter
Winter is off-season for several world-class destinations, which means lower plane fares and hotel rates. We asked Scott's Cheap Flights for advice on which trips to book.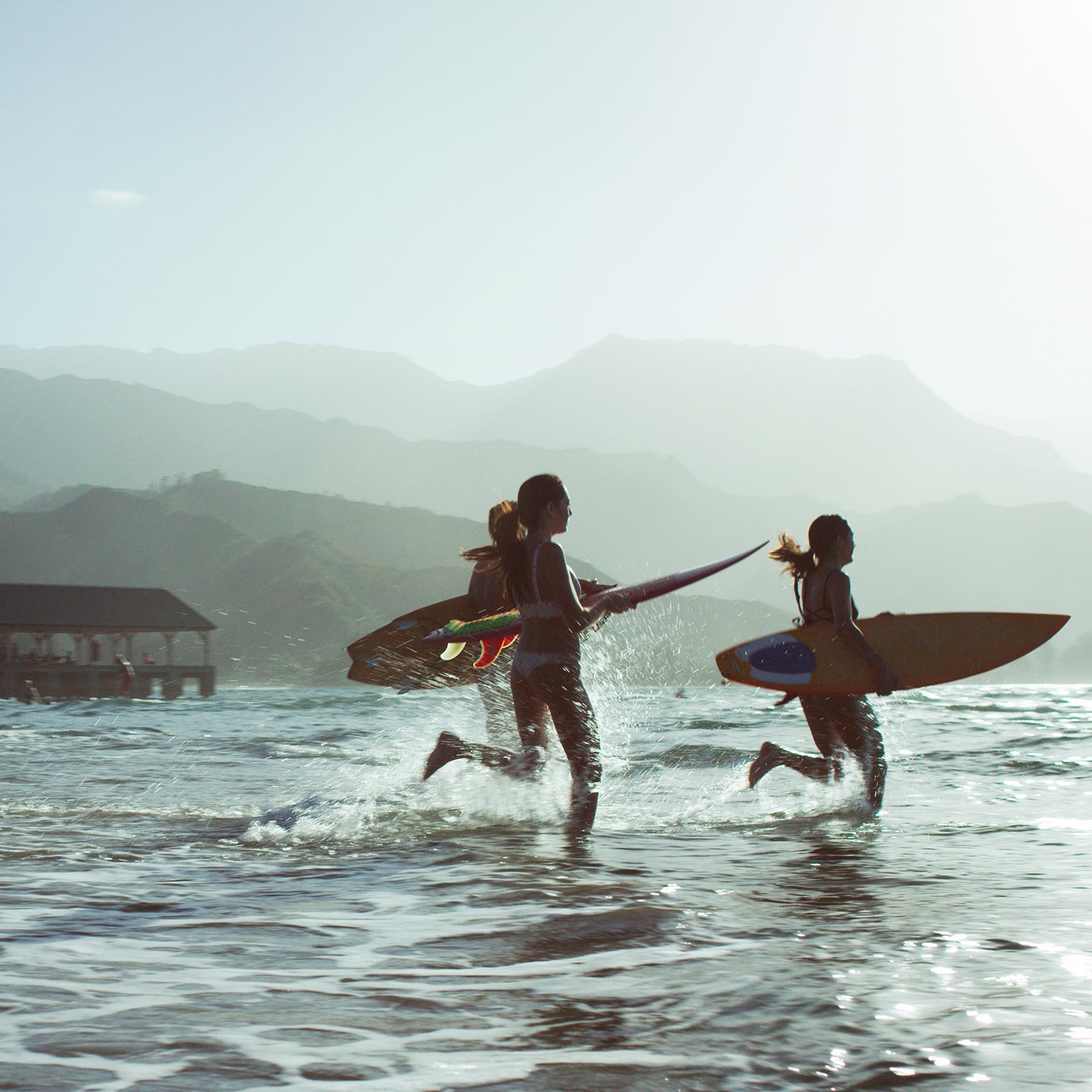 FatCamera(Photo)
Heading out the door? Read this article on the new Outside+ app available now on iOS devices for members! Download the app.
Without a doubt, January through March is the cheapest time to book an international flight departing from the U.S. The reason why is pretty simple, according to Scott Keyes, founder of the flight-deals newsletter Scott's Cheap Flights. Weather aside, lots of would-be jet-setters are hamstrung by the academic calendar, so travel demand is highest in summer. The numbers don't lie: according to the U.S. Department of Commerce's National Travel and Tourism Office, from July to August 2018, about 6.4 million Americans flew to Europe. By comparison, about 2.7 million Americans departed for Europe between January and March.
For years, Keyes and his team have spent hours a day scouring airline sites for too-good-to-be-true deals. (Recently, he found a $433 round-trip flight between New York and Tokyo.) For travelers looking to get away on the cheap, Keyes suggests being as flexible as possible—and a little crafty. For example, if you're interested in visiting France, book an affordable flight to an airport in a nearby country, like the Netherlands. Taking a train or a separate flight from there can save you hundreds of dollars.
If you've been dying to make a quick escape but have to pinch pennies, there are several world-class destinations that are far more affordable to get to during winter.
Iceland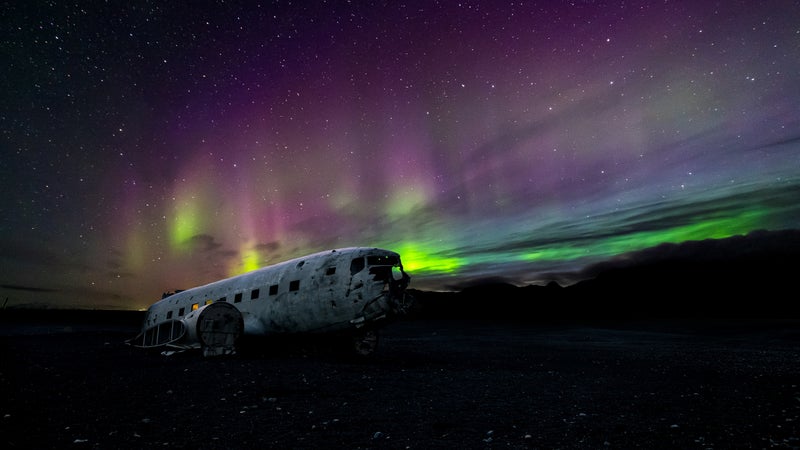 Iceland, which sees more tourists annually than it has in year-round inhabitants, is one of the most expensive countries to visit in the summer, when the days are up to 22 hours long. But in the dark winter months, solitude comes cheap. If you're willing to put up with just a few hours of sunlight, you'll be treated to low prices for hotels, tours, car rentals, and empty tourist attractions. Stay warm by visiting natural hot springs, like the Reykjadalur Valley thermal river near the capital, as well as lovely and ultra-affordable heated public pools in nearly every town. Plus, December to February is the ideal time to catch the northern lights. If you want to tack a few days here onto another trip, consider booking a stopover. Icelandair allows you to take up to a seven-day layover in the country without any extra charge.
Typical round-trip cost of a winter flight from the U.S., according to flight-deals newsletter Dollar Flight Club: $260 to $500. Average peak summertime cost: $870.
Turkey
Istanbul sees the fewest tourists in January and February, when average temperatures are relatively mild, in the upper thirties and forties. Meanwhile, other parts of the country become winter wonderlands. From December through May, two hours by plane from Istanbul, there's heli-skiing in the Kaçkar Mountains of eastern Turkey, on peaks as tall as 12,917 feet. Closer to the capital is Uludag National Park, a favorite ski destination with locals. The off-season is also the best time to visit the famous—and typically crowded—Cappadocia, 450 miles southeast of Istanbul, known for rock formations filled with ancient cliff dwellings, which look especially magical when covered in a dusting of snow. Turkish Airlines also offers a free stopover program for those who want to spend a day or two in Istanbul on their way to another destination. The company gives economy passengers one free night in a four-star hotel, while business-class passengers get two free nights in a five-star hotel. Email the airline to work out the details after you've booked your flight.
Typical round-trip cost of a winter flight from the U.S. to Istanbul, according to Dollar Flight Club: $390 to $750. Average peak summertime cost: $1,160.
Scandinavia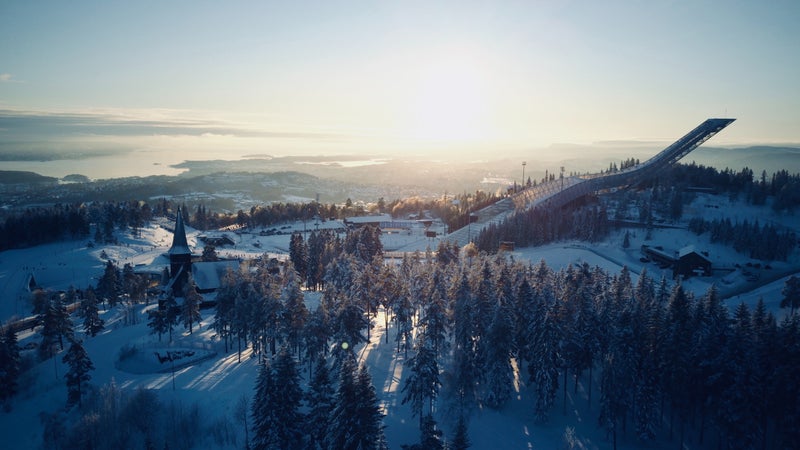 Scandinavians know how to do winter, and luckily for the rest of us, joining them from December to March is the most affordable time to visit. In Norway's capital of Oslo, you'll find the metro full of people lugging cross-country skis for laps around Sognsvatn Lake or sledding down Frognerseteren (the metro drops you off at the top and picks you up at the bottom). In Stockholm, locals will skate across frozen lakes in the city or take the four-hour trip north to cross-country ski resorts like Jarvso. Throughout Scandinavia from December to February, you can also catch the northern lights if you travel close enough to the Arctic Circle. Winter is also a great time to experience the sauna culture here—Scandinavians love to set them at nearly unbearable temperatures, then plunge directly into snowbanks or frozen lakes before going back inside for another round of melting, as a way to increase circulation. In Oslo, check out the KOK sauna boats, which float on the fjord at the edge of downtown.
Typical round-trip cost of a winter flight from the U.S. to Stockholm, according to Dollar Flight Club: $291 to $600. From the U.S. to Oslo: $253 to $599. Average peak summertime costs: $997 to Stockholm and $1,008 to Oslo. 
Western Europe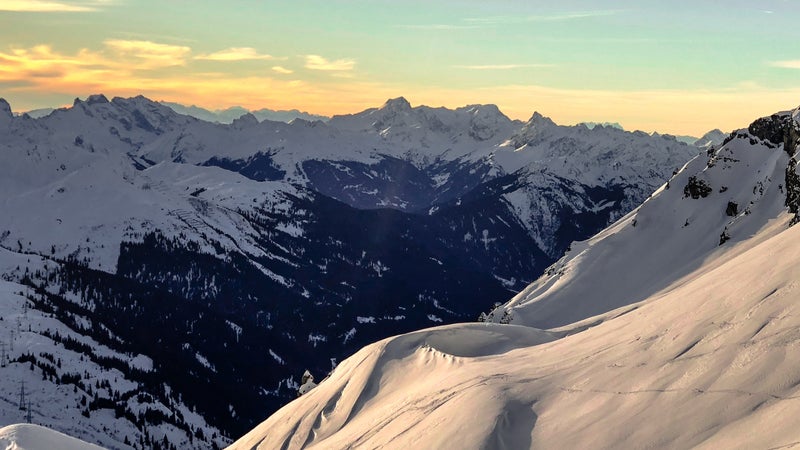 Western Europe is typically a summer destination for a reason: in the winter months, it can be cold, dark, and dreary. But places like Bavaria, in Germany, turn into gorgeous snow globes, where famous old castles such as Neuschwanstein are covered in a thick blanket of powder. Cross-country skiing and snowshoeing opportunities abound in Bavaria, as do cable-car rides to the tops of mountains for views of the scenery below, like Zugspitze, Germany's tallest mountain at 9,718 feet. Alpine skiing in Europe is also surprisingly affordable—think $37 a day at Vogel Ski Center in Slovenia; $63 for a day at Arlberg, Austria's largest ski resort; and $80 at Zermatt in Switzerland, home to the Matterhorn. If you already have an Epic or Ikon ski pass, check for access or discounts to European resorts (Arlberg is on the Epic pass, and Zermatt is on the Ikon). Skiing in Europe also exists in places you'd never guess. For example, you can snag lift tickets in Italy for southern Tuscany's tallest mountain, Monte Amiata, for under $30 a day.
Typical round-trip cost of a winter flight from the U.S. to Florence, Italy, according to Dollar Flight Club: $404 to $890. From the U.S. to Munich: $309 to $659. Average peak summertime costs: $1,115 to Florence and $1,056 to Munich.
Brazil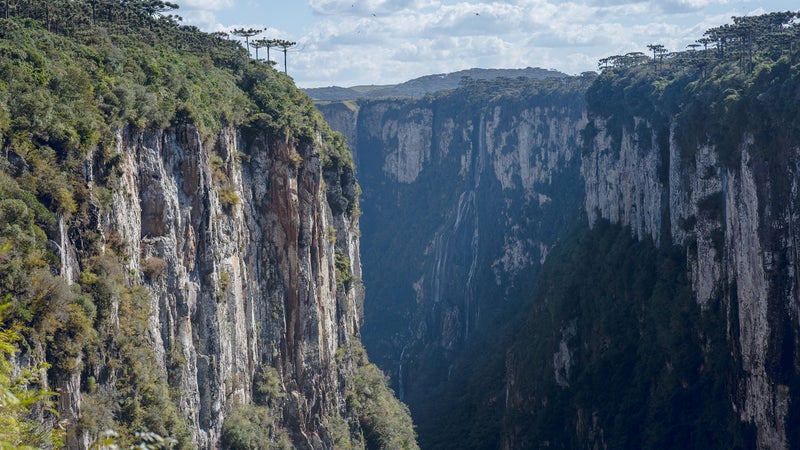 It's now easier than ever to get to Brazil—as of June, American travelers no longer need a visa to visit. Scott's Cheap Flights predicts that early 2020 will bring great deals to São Paulo, the largest city in South America. From there, you can snag cheap flights—under $100 round-trip—to Aparados da Serra National Park, known for the 2,300-foot-deep Itaimbezinho Canyon. Some waterfalls in the park tumble from so high up that they turn into mist before they hit the ground. The falls are best viewed from the Cotovelo Trail, an easy two-mile hike along the canyon rim. Since Brazil's summer is our winter, use the opportunity for a tropical island getaway on Ilhabela, an island four miles off the coast and a couple hours from São Paulo, with over 40 miles of pristine beaches and abundant scuba-diving opportunities.
Typical round-trip cost of a winter flight from the U.S. to São Paulo, according to Dollar Flight Club: $470 to $825. Average peak summertime cost: $1,390.
Hawaii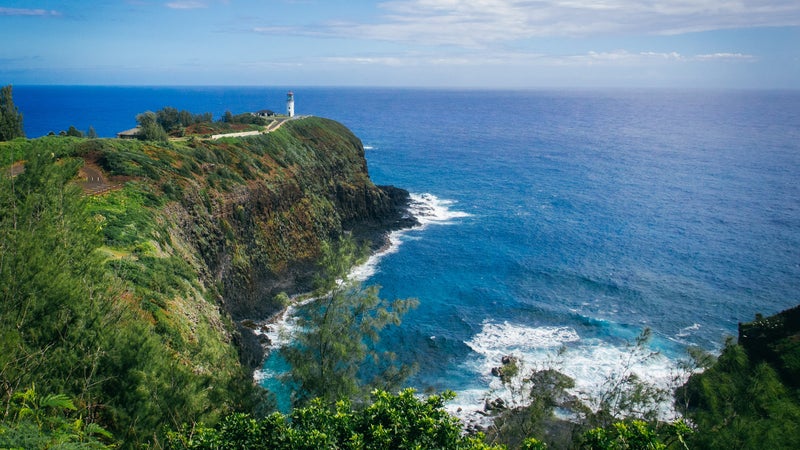 It's surprising that Hawaii made this list, because winter is one of the most attractive times to go, with temperatures in the high seventies and consistent swells. Head for the Big Island, which is drier than the others and is looking to welcome tourists back after Mount Kilauea's monthslong eruption, which closed Hawaii Volcanoes National Park last May. The vast majority of the park has reopened, including the the Kilauea Iki Trail, a four-mile loop that passes through a rainforest and solidified lava lake.
Typical round-trip cost of a winter flight from the U.S., according to Dollar Flight Club: $226 to $640. Average peak summertime cost: $856.
Palestine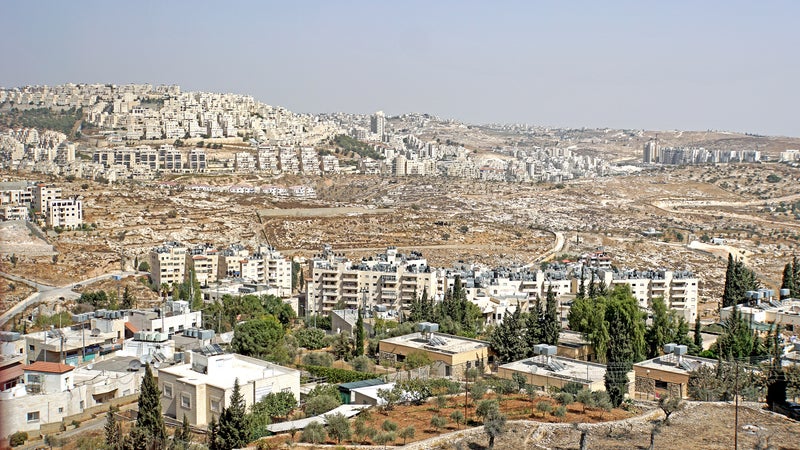 Palestine's West Bank is best known for religious tourism, but there's plenty of outdoor adventure, too. With temperatures in the forties and fifties and relatively little rain, winter makes for ideal hiking weather. Check out the Masar Ibrahim, a 205-mile trail that extends the length of the West Bank, through cities and towns like Bethlehem, Jericho, and Nablus. Along the trail, you'll find beautiful scenery saturated with signs of ancient history, including Wadi Qelt, where the centuries-old Monastery of St. George clings to the side of a steep canyon. The Siraj Center, a nonprofit tour company, runs hiking and walking trips through the West Bank as well as cultural-immersion experiences like homestays and camping with a Bedouin community (from $550). There is also a burgeoning rock-climbing scene centered around a Ramallah gym called Wadi Climbing, with over 200 bolted outdoor routes spread out across nine different crags.
Typical round-trip cost of a winter flight from the U.S. to Tel Aviv, Israel, according to Dollar Flight Club: $396 to $708. Average peak summertime cost: $1,210.
Japan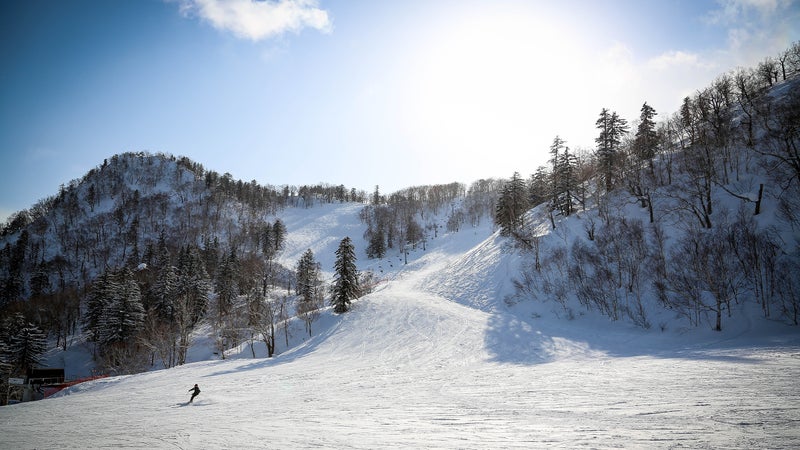 The Scott's Cheap Flights team regularly finds flights to Tokyo and some of Japan's smaller airports for as much as $1,000 less in January than you'd typically find in summertime and during cherry blossom season in the spring. That's the perfect time to visit Hokkaido, a bastion of winter sports that's considered to have some of the world's best powder. In addition to skiing at Niseko Resort, you can fat-bike through the forests near Lake Akan, trek on drift ice in the Shiretoko Peninsula, and warm up in onsen, or hot springs, at the end of each day. From November to March, in the town of Kinosaki, it costs just $12 a day to access the town's seven public onsens. It's free if you stay at a traditional ryokan in town, like Okesho (from $86), which has its own private hot spring.
Typical round-trip cost of a winter flight from the U.S. to Tokyo, according to Dollar Flight Club: $425 to $850. Average peak summertime cost: $1,210.
Morocco
You can ski Morocco in two totally different ways in the winter months: on snow or on sand. For the kind of downhill you've likely tried before, head to the Atlas Mountains, where you can carve Oukaimeden, with peaks rising up to 10,600 feet. For a fresh approach to the sport, rent equipment to ski or board down the dunes in the Sahara on Morocco's southeast border, where temperatures in the summer months regularly top 100 degrees but stay around 50 in the winter. The off-season is also a great time to navigate usually hectic city bazaars without having to battle crowds of tourists.
Typical round-trip cost of a winter flight from the U.S. to Marrakech, according to Dollar Flight Club: $420 to $808. Average peak summertime cost: $1,154.
Lead Photo: FatCamera