The Ultimate Road Trip
How to Safely Rent an RV This Summer
Hit the road for a memorable summer road trip with these extra precautions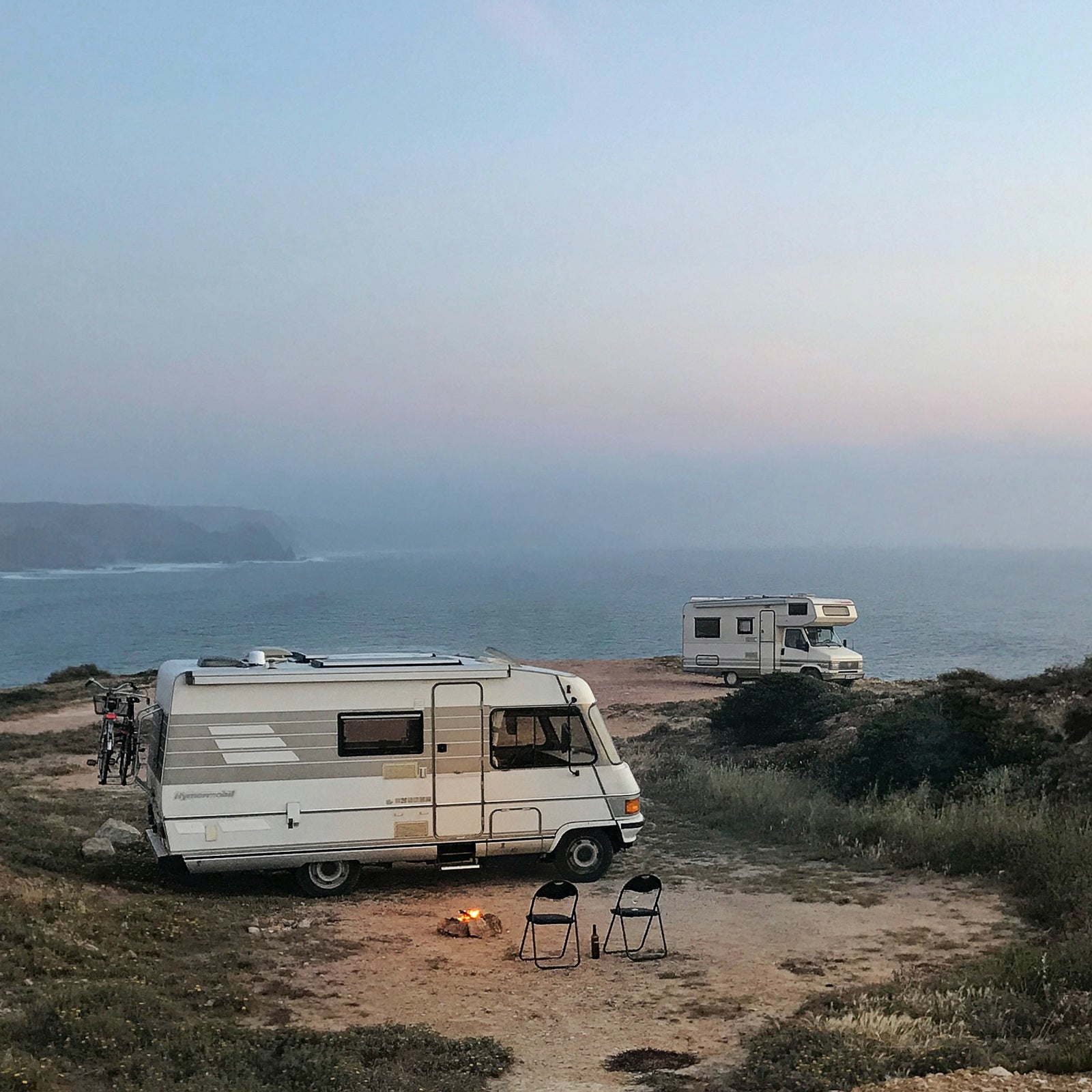 Heading out the door? Read this article on the new Outside+ app available now on iOS devices for members! Download the app.
As the pandemic has caused a mass cancellation of flights and far-flung vacations, many Americans have resorted to hitting the highways instead. Few ways of traveling are as classic as a summer road trip, especially when done in an RV. But given the spread of the coronavirus, heading out in these types of vehicles now comes with a list of questions: Are they safe to rent? Can you travel between states? How do you plan your route responsibly? Don't fret—we've got you covered. If you're planning on renting an RV or adventuremobile, here's how to do it safely.
While some travel restrictions have lifted, you should still be extra cautious.
Though many communities have eased lockdown orders, with cases surging in many states, it's still important to limit contact with others as much as possible. Check your destination's guidelines, and see if travel is even advisable. After all, the Centers for Disease Control and Prevention says that "travel increases your chances of getting and spreading COVID-19." In its considerations for travelers within the U.S., the CDC notes: "RV travel typically means staying at RV parks overnight and getting gas and supplies at other public places." If you're in those spaces, wear a face mask, practice social distancing, and wash your hands often. And if you're going to be driving through smaller communities with limited health care infrastructure, plan to pack enough for your trip to prevent frequent stops.
Make sure your rental is cleaned and sanitized.
If you're looking for companies to rent from, start nearby. (We find it helpful to browse professional dealers via Go RVing's search tool.) Check your state's COVID guidelines to ensure that the business you choose adheres to its safety standards. (Here in New Mexico, the governor's office released state guidelines for businesses, including automobile services, which are instructed to "disinfect vehicle interior and exterior touch points prior to and after each sales appointment use.")
Also check out our favorite services, like Outdoorsy and RVshare, which operate as Airbnb-like marketplaces for adventure vehicles. RVshare says that cleaning and disinfection are part of its standard operating procedures. It is also advising RV owners and renters to follow CDC guidlines. The same goes for Outdoorsy, which is telling vehicle owners to "continue to clean your vehicles with disinfectant and antibacterial/antiviral cleaner before and after each rental to help prevent the spread of germs between travelers." In a press release, Outdoorsy says it's seen renters and owners doing virtual walk-throughs of the vehicle instead of in-person tours. The company says some renters have also preferred to have the vehicle delivered instead of picking it up themselves.
These are good practices, but it's important to note that such marketplace-style companies are essentially relying on the honor system by trusting private RV owners to clean their rigs properly. The only way you can really know the rental is safe to use is to sanitize all surfaces before and after using the vehicle.
Be aware of state-to-state regulations and rules.
While it's important to look at how travel restrictions differ from state to state, you should also consider how coronavirus caseloads vary between where you're based versus where you're headed. "If you're coming from a community that's on a stay-at-home order or seeing a big spike in case numbers, we encourage you to rethink whether travel at that time is a smart thing to do," says Alexandra Navas, the founding director of New Mexico's Outdoor Recreation Division. Though road trips offer a more self-contained way to travel, there is no such thing as a zero-risk outing at the moment. "We're still very much focused on saving lives, and the best way we can do that is by reducing travel when we can," Navas adds. 
Be a responsible traveler.
If you do decide to travel and play outdoors, know that access to public lands can vary across parks, forests, or other designated areas. That includes campground access and general admittance. As Outside contributor Christopher Solomon reminded us in March, flocking to national parks often isn't a safe form of social distancing and recreation, because crowds will only aid the spread of viruses. Though some parks have reopened this summer, it's crucial that we prioritize the health of others and maintain a strict level of social-distancing practices.
Trending on Outside Online