The Secret to Happiness? Thinking About Death.
In an excerpt from his new book 'The Comfort Crisis,' journalist Michael Easter travels to Bhutan to learn about how confronting death head-on can lead to a more fulfilled life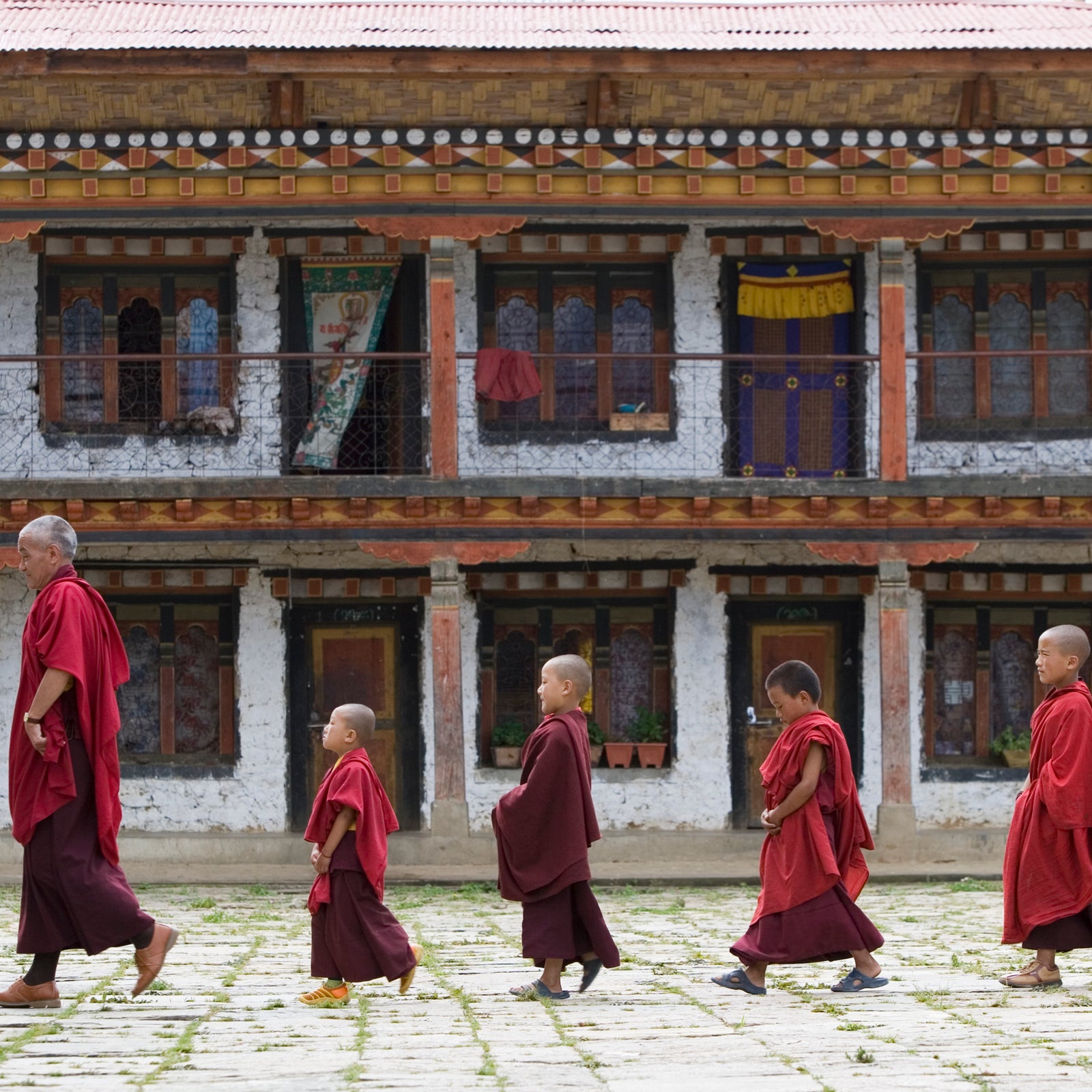 Buena Vista Images/Getty(Photo)
Heading out the door? Read this article on the new Outside+ app available now on iOS devices for members! Download the app.
In his new book, The Comfort Crisis, Michael Easter investigates the connection between modern comforts and conveniences and some of our most pressing problems, like heart disease, diabetes, depression, and a sense of purposelessness. Turns out, engaging with a handful of evolutionary discomforts can dramatically improve our mental, physical, and spiritual wellbeing. One of those fruitful discomforts? Thinking about dying.
Death has always been the most uncomfortable fact of life. And as modern medicine, comforts, and conveniences have given us more years, we've seemingly become less and less comfortable with life's only guarantee. Roughly seven out of ten Westerners say they feel uncomfortable with death. Only half of people over 65 have considered how they want to die.
After someone dies we're encouraged to stay busy to take our mind off it. A dead person's body is immediately covered and sent to a mortician where it is prepared to look as youthful and alive as possible before one final, hour-long viewing, after which it is dropped into the ground of a perfectly manicured cemetery.
But new research is showing that death awareness is good for us. For example, scientists at the University of Kentucky had one group of people think about a painful visit to the dentist and the other contemplate their death. The death thinkers afterward said they were more happy and fulfilled in life. The scientists concluded, "death is a psychologically threatening fact, but when people contemplate it, apparently the automatic system begins to search for happy thoughts."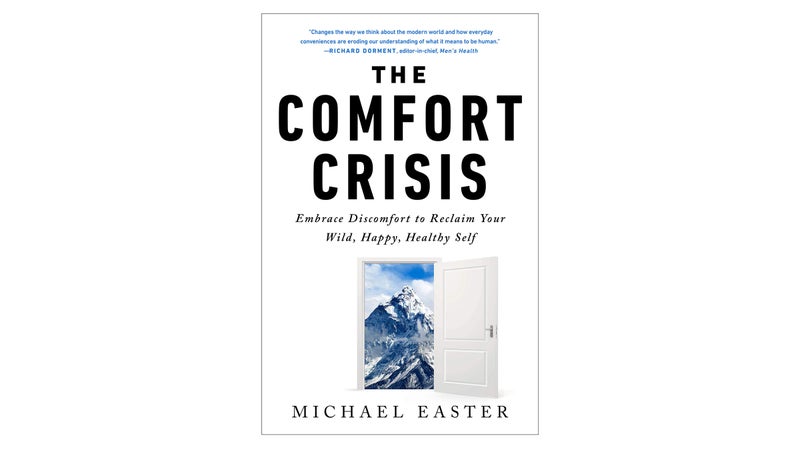 The country of Bhutan has made it part of its national curriculum to think about death anywhere from one to three times daily. The understanding that we're all going to die is hammered into Bhutan's collective conscience, and death is part of everyday life. Ashes of the dead are mixed with clay and molded into small pyramids, called tsa tsas, and placed along heavily trafficked areas like roadsides, in window sills, and public squares and parks. Bhutanese arts often center around death; paintings of vultures picking the flesh from corpses, dances that reenact dying. Funerals are a 21-day event where the dead body "lives" in its house before being slowly cremated over fragrant juniper trees in front of hundreds of friends and relatives.
All of this death is doing anything but bumming out the Bhutanese. Despite being ranked the 134th most developed nation on earth, extensive studies conducted by Japanese researchers have found that Bhutan is among the world's 20 happiest countries. But what you probably don't know is how morbidity contributes to their feelings of happiness. And neither did I.
---
After four flights across 48 hours, 14 time zones, and 9,465 miles, I stepped off an aging 737 onto a runway 7,333 feet above sea level at Bhutan's Paro International Airport. THE thin air filled my lungs as the sun illuminated the surrounding snow-capped Himalayan foothills. I was there to find out how Bhutan's uncomfortable intimacy with death might improve my life—and maybe yours too.
I'd arranged to meet with a host of characters, including government leaders who study happiness in Bhutan. But the most compelling men I met with were both leaders in the Buddhist faith.
The first was Khenpo Phuntsho Tashi. He knows as much about death as a living human can. He's one of Bhutan's leading Buddhist thinkers, and he's found a niche in the study of death and dying. The Khenpo is the author of a 250-page book called "The Fine Art of Living and Manifesting a Peaceful Death." And unlike many of Bhutan's monks, the Khenpo is intimately familiar with what ails people in the West. Before he dedicated himself to his spiritual practice he lived in Atlanta, with a girlfriend who was the Dalai Lama's translator. He, I thought, would be able to get to the heart and consequences of the West's fear of death.
My boots kicked up a low-hanging dust as the Khenpo's cliff-side shack came into view. It was wooden, tin-roofed, and in the shadow of Dakarpo. Dakarpo is an ancient Buddhist monastery built on an outcropping that overlooks the Shaba valley. Fifteen or so people walked clockwise around the white, fortress-like monastery. They chanted as they carefully stepped around its rocky terrain. Bhutanese mythology says a person will be cleared of all of his or her sins by circumventing the Dakarpo 108 times. Each lap takes roughly 25 minutes. The full 108 takes most pilgrims about four full days, a relatively small fee for absolute absolution.
The scent of burning incense crawled into my nose as I peeled back the heavy orange embroidered silk drape leading into the Khenpo's room. Light was entering the room through a hazy window, catching smoke. It obscured a small altar anchored by a three-foot statue of the Buddha. Around it were smaller Buddhist statues, photographs, and burning sticks of champa. Through the smoke I saw the profile of a face. It was the Khenpo.
"Welcome," said the Khenpo, his voice a heavily accented butter. I bowed and sat. "You want to talk about death?"
I nodded. "Hmmmm," he said. His chest slowly rose and fell in the silence.
"You Americans are usually ignorant," he said, using a word often seen as an insult in the United States, but that by definition means "lacking awareness." In Bhutan and other Buddhist countries, "ignorance" is the rough English translation of "Avidyā." That's a Sanskrit word that means having a misunderstanding of the true nature of your reality and the truth of your impermanence. "Most Americans are unaware of how good you have it, and so many of you are miserable and chasing the wrong things.
"You act like life is fulfilling a checklist. 'I need to get a good wife or husband, then I get a good car, then I get a good house, then I get a promotion, then I get a better car and a better house and I make a name for myself and then …'" he rattled off more accomplishments that fulfill the American Dream. "But this plan will never materialize perfectly. And even if it does, then what? You don't settle, you add more items to the checklist. It is the nature of desire to get one thing and immediately want the next thing, and this cycle of accomplishment and acquisitions won't necessarily make you happy—if you have ten pairs of shoes you want 11 pairs."
The Khenpo then pointed out that by pursuing this checklist, we're often forced into acts that take us away from that higher reality and happiness. He was echoing a sentiment shared among many leaders in the tradition of Vajrayana Buddhism. Sogral Rinpoche in his 1992 work The Tibetan Book of Living and Dying called this checklist phenomenon "Western laziness." It consists of "cramming our lives with compulsive activity, so that there is no time at all to confront the real issues … If we look into our lives, we will see clearly how many unimportant tasks, so-called 'responsibilities' accumulate to fill them up … Going on as we do, obsessively trying to improve our conditions, can become an end in itself and a pointless distraction."
The average American works 47 hours a week. Our entrepreneurs and "productivity gurus" preach that a "grind" and "shut up and work harder" mentality is the secret to satisfaction. This upset in our work/life balance—or, perhaps, our problem integrating our work into our life and not the other way around—factors into why other research has shown that America is, in fact, less happy than it was decades ago.
"So this checklist plan does not make you truly happy. Then what?" said the Khenpo. He was silent. Left it open for me to ponder.
"I don't know. I'm an ignorant American," I said and smiled.
"Then you could be happier!" he responded with a chuckle. "Whereas if you understand this cycle and nature of mind and you prioritize mindfulness then everything will be ok. Even if you don't become rich. Fine, you're mindful. Even if you don't get a perfect wife? Fine, you're mindful."
Ah, yes. "Mindfulness." That squishy, what-the-fuck-does-that-even-mean word that's so hot in America today but has, in fact, been a part of Eastern traditions since before Christ. It's roughly defined as purposefully paying attention to what's happening in the present moment without judgment, according to Jon Kabat Zinn, a profes-sor at the University of Massachusetts Medical School and pioneer of mindfulness in the Western world. In other words, it's being aware of what's going on upstairs.
The Khenpo made mindfulness sound akin to jamming a stick into the spokes of the checklist and developing a state of okayness. In other words, whether I'm rich or poor or famous or a nobody, I should avoid becoming caught up in the narratives my mind spits out and just accept the direction of things. This will help me go beyond the checklist and be just fine.
The woman who took me through the cleansing ritual entered the room. She placed a plate of sliced cucumbers and mandarin wedges on the floor between the Khenpo and me. "All organic!," he said and grabbed a spear of cucumber. It crunched as he bit into it.
"Well, the Bhutanese, we also have ignorance, anger, and attachment. We have the same problems of the checklist. But I think less. This is because we apply what we call mindfulness of the body. We remember that everyone is dying right now," said the Khenpo. "Everyone will die. You are not singled out. Do you know this? To not think of death and not prepare for it … this is the root of ignorance."
Pretend you are walking along a trail, he explained, and there is a cliff in 500 yards. The catch: The cliff is death and we will all walk off it. "Buddha died. Jesus died. You will die. I will die. I would like to die on that bed," said the Khenpo, pointing to a twin mattress on the floor.
"Don't you want to know that there's a cliff?" he asked. Because only then can we change our course. We could take a more scenic route, notice the beauty of the trail before it ends, say the things we truly want to say to the people we're walking it with.
"When you start to understand that death is coming, that the cliff is coming, you see things differently. You change your mental course—you naturally become more compassionate and mindful," said the Khenpo. "But Americans, they don't want to hear about the cliff. They don't think about death. After a funeral, they want to get their mind off the death and just eat cake. The Bhutanese, they want to know about the cliff and they will be happy to talk about death and ruin the cake eating."
"So remember," he continued. He was able to sustain the perfect upright lotus position while I was slumping and couldn't feel my legs. "We are all dying right now. To develop this mindfulness of death you have to think of Mitakpa."
"Mitakpa?" I asked.
"Yes," he said. "Mitakpa."
Before I could probe the Khenpo on Mitakpa—what it is and what it might be able to do—his time was up and I was back in Dorji's hatchback. We were like bouncy balls in the seats as gravity aggressively pulled the car over all the rocks and ruts that once thwarted us. As we descended I asked, "Dorji, what is mitakpa?" He looked at me and shook his head. "Mi-tak-pa," I said.
"Oh. Mitakpa," he replied, pronouncing the word less like an ignorant American. "Takpa 'permanent,'" he said. "Mi 'no.' Mitakpa 'no permanent.'"
I began to ask him to explain further, but a Bhutanese traffic jam interrupted me. A herd of seven bulls and cows ambled up the one-lane road. Dorji pressed into the brake to slow the car to a crawl. The half-ton animals lazily parted around us. Their bells clanked as they slid down the length of the hatchback.
The next day, I headed into an apartment in the city of Thimpu to meet Lama Damcho Gyeltshen. He doesn't ponder death in any abstract sense—he experiences it every day. He's the head Lama at the Jigme Dorji Wangchuck National Referral Hospital, the main hospital in Bhutan. It's there that he councils the dying. After the Khenpo elucidated the problem and hinted at some solution, the Lama, I figured, might be able to expand.
The Lama was sitting on a platform that was covered in silk meditation pads. He hopped off of it as we entered. He and I shook hands and did a lot of smiling and nodding. He was bald, short, and doughy, with wire-framed glasses. His bright white smile popped against his blaze orange robes. He sat back atop the platform, in the lotus, while Jigme and I sat on the floor. Jigme explained what I was there to talk about. Death, dying, and the Bhutanese death complex.
"Well first I'd like to thank you for coming and reminding me of death because it is important for the mind," said the Lama. His words, naturally, set me up to ask why.
"When people come into my hospital there is a chance they leave," he said. "But there is also a high chance they do not leave. My job is to help people prepare for death. I have found that the people who have not thought about death are the ones who have regrets on their deathbeds. Because they have not used a necessary tool that could have made them live a fuller life." An American study conducted across various hospitals like the Yale Cancer Center, Dana -Farber Cancer Institute, and Massachusetts General Hospital supports this notion. It found that dying patients who had open conversations about their death experienced better quality of life in the weeks and months leading to their passing, as judged by their family members and nurse practitioners.
"The mind is afflicted with many delusions. But they come down to three," continued the Lama. "And those are greed, anger, and ignorance. When your mind is not taken care of these three things have an advantage. The dying people I council … they suddenly do not care about getting famous, or their car or watch, or working more. They don't care about the things that once angered them." In other words: When a person realizes death is imminent, their checklist and everyday bullshit becomes irrelevant and their mind begins to center on that which makes it happy. Research from Australia found that the top regrets of the dying include not living in the moment, working too often, and living a life the person thinks they should rather than one they truly want to.
"Whereas those who have thought of their death and prepared for it," said the Lama, "they do not have those regrets. Because they have often not fallen so much into those delusions. They have lived in the moment. Maybe they have accomplished a lot. Maybe they have not. But regardless it has not affected their happiness as much …" He expanded on this phenomenon, explaining that a sort of cosmic psychic shift often occurs in the dying. It brings them closer to the things that matter in the end. A living person who thinks of dying will, yes, initially face mental discomfort, but they'll emerge on the other side having stolen a bit of this end-of-life magic.
"What is mitakpa?" I asked. "Someone told me it translates to 'no permanent…'"
"Close. Mitakpa is impermanence," said the Lama. He raised an arm and finger, like a professor making a point. "Impermanence, impermanence, impermanence." This, he said, is the cornerstone of Buddhist teachings. Nothing lasts and, therefore, nothing can be held onto. By trying to hold on to that which is changing, like our life itself, we ultimately end up suffering. Buddha's final words were on impermanence, a reminder that all things die. "All things change. Whatever is born is subject to decay…" he said. "All individual things pass away."
"It's important to preserve this precious understanding of mitakpa in your mind. It will significantly contribute to your happiness," said the Lama. He echoed the Khenpo's sentiment. He explained that not thinking of mitakpa often leads a person to believe that "things will be better when I do X." Or with a false sense of permanence that causes a person to put off the things they truly want to do because "I can do that when I retire."
"But when you understand that nothing is permanent you cannot help but follow a better, happier path," he said. "It calms your mind. You tend not to get overly excited, angry, or critical. With this principle, people interact with others and it improves their relationships. They become more grateful and gratuitous. Because they realize all their material goods and status will not matter in the end." And not just in Bhutan. A study in Psychological Science discovered that people who thought about their death were more likely to show concern for people around them. They did things like donating time, money, and even their blood to blood banks.
"How often should I be thinking about mitakpa?" I asked.
"You must think of mitakpa three times each day. Once in the morning, once in the afternoon, and once in the evening. You must be curious about your death. You must understand you don't know how you will die or where you will die. Just that you will die. And that death can come at any time," he said. "The ancient monks would remind themselves of this every time they left their meditation cave. I, too, remind myself of this every time I walk out my front door."
We talked for a half-hour more about death and his work at the hospital. Then it was time for me to leave.
"Remember," said the Lama as we were saying goodbye. "Death can come at any time. Any time."
---
The next day I spent the morning hiking five steep miles to Paro Taksang, "The Tiger's Nest," a sacred 15th-century Buddhist monastery built in the traditional Bhutanese Dzong style. The monastery sits at 10,240 feet above sea level and clings to a cliff like a reptile on a vertical wall. It's the location where in the eighth century Padmasambhava, a man considered the "Second Buddha," meditated in a tiger-filled cave for three years, three months, three weeks, three days, and three hours.
I'd come to see the monastery's famous artwork, much of which depicts death. It holds various images and statues of, for example, Mahakala, a protector god whose crown is ringed with skulls and whose sash is strung with severed heads. His Sanskrit name translates to "beyond time" or, more simply, "death."
As I exited the monastery and put my shoes back on, Dorji, my driver (Bhutanese law requires all tourists to hire a guide and a driver … my guide had conked out due to the altitude), hurriedly approached me. "Someone sick," he said in his broken English. He pointed up the trail, to a set of steep stairs cut from a cliff that lead up to a small meditation hut next to a waterfall. Towards the top of the steps, a group of people huddled. They were all wearing either traditional Bhutanese ghos or monk robes. Dorji jogged towards the group. I followed. As I quickly stepped up the thin stairs I could see feet hanging from the edge of the steps.
A monk—bald head, thin glasses, maroon robes—was down on the steps, unconscious. I recalled some basic emergency wilderness training I took and checked his spine for signs of fracture. Nothing. A general understanding arose within the group. The man needed to be moved to flat ground so he could be airlifted out.
The stairs were too steep and thin for a group carry. So we carefully propped the monk onto the back of the largest driver, who hoofed him down the steps. With the help of the group, he laid the monk onto a flat grass patch along the cliffside trail.
The monk's eyes were rolled back as if he was scrutinizing the brain above them. "I'm going to do CPR," I slowly told the group. They only partially understood me. As I knelt in front of him two tiny women, a mother and daughter who were both doctors in Hong Kong, were suddenly at my side. They were hiking to the monastery when they walked into this scene.
They pressed their fingers to the man's neck to check vitals and agreed that CPR was needed. These two were surely better trained. But I was the only person with any training who was also large enough to optimally execute CPR on the 200-pound monk.
I tore open his robe, revealing a gold t-shirt. I dug my knees into the dirt, overlapped my hands, and placed the heel of my right hand on the monk's sternum. Then I began hammering into his chest; 100 beats a minute as the daughter doctor began a timer.
I was unsure of the cultural implications of giving a monk mouth-to-mouth. So the younger Hong Kong doctor quickly instructed one of the other monks, a woman, on how to do it. She breathed into him, repeatedly pushing air into his lungs. Then I was back to compressing his chest.
"Time is 10:26," said the daughter. A crowd had formed around us, and a driver who was on the phone stepped into the group. "Helicopter cannot come," he told us. There was nowhere to land, and the cliffs were too close for an airlift.
The daughter checked the monk's vitals. She shook her head. I continued pressing. Pressing, pressing, as hard as I could, thinking that if I could push hard enough it might kickstart his heart. We hit the fifteen-minute mark. His face was distant. "20 minutes 11 seconds," said the doctor. "You can stop." He was gone.
Here was a man who just minutes ago had hiked five steep miles. And he was joking and laughing and talking with friends along the way. Death can come at any time.
From THE COMFORT CRISIS: Embrace Discomfort To Reclaim Your Wild, Happy, Healthy Self, by Michael Easter. Copyright © 2021 by Michael Easter. Published by Rodale Books, an imprint of Random House, a division of Penguin Random House LLC. All rights reserved.
Lead Photo: Buena Vista Images/Getty