This Is Why You Get Sick Every Time You Travel
COVID-19 lockdowns were critical for preventing the spread of the virus, but the isolation also took a toll on the strength of our immune systems. Plus: smart ways to stay healthy next time you get on a plane.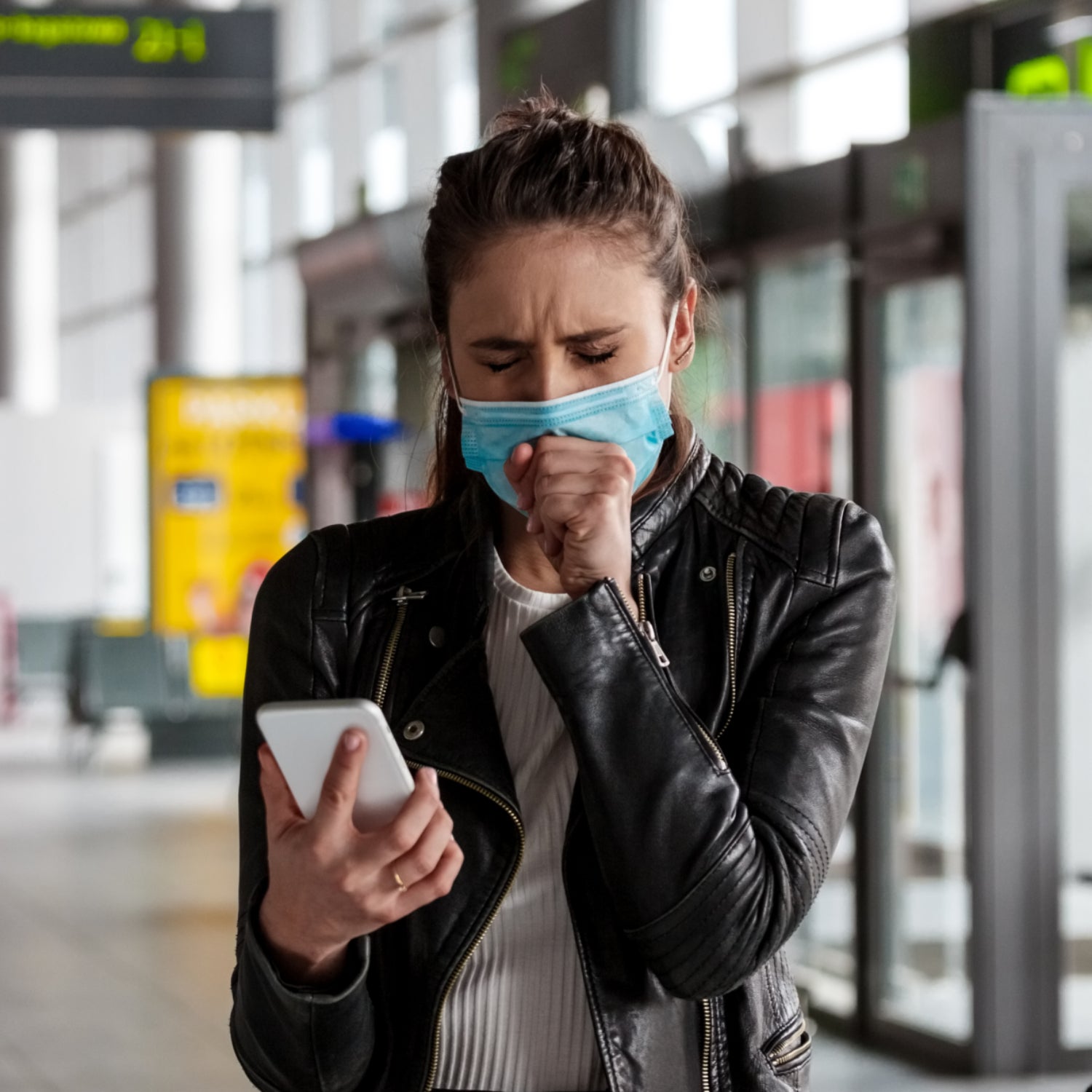 izusek/Getty
Heading out the door? Read this article on the new Outside+ app available now on iOS devices for members! Download the app.
If it seems like you and everyone you know have been getting sick after vacations or business trips, you're not imagining things. And we're not just talking about COVID-19. There has been a recent uptick in colds, flus, respiratory syncytial virus, and the norovirus.
While isolation and social distancing were necessary to stay safe from COVID-19, there was an unexpected downside—it kept our immune systems from discovering other harmful organisms and learning how to fight them off. So it's a Catch-22: exposure to germs and viruses might lead to illness, but that same exposure can help build immunity.
"Coming in contact with new organisms from different environments diversifies the immune system's registry, thereby expanding its range of efficacy," says Christine Kingsley, an advanced practice registered nurse and the health and wellness director of the Lung Institute, an online resource for health news and information. When we aren't exposed to new organisms, Kingsley adds, "the body may develop a hypersensitive immune reaction to unfamiliar germs and viruses, making it easily overwhelmed in new settings and under varying circumstances."
The first time Outside editor Mary Turner flew after the pandemic, she got the stomach flu. "I felt like my immune system was starting from scratch after being hunkered down for so long and that I was susceptible to every germ out there," she says.
While travel increases the likelihood that you might get sick, some health professionals see traveling as an undervalued immunity-boosting trick.
Flu and cold activity, which the Centers for Disease Control and Prevention dubbed "unusually low" in 2020 and 2021, came roaring back in 2022, when people started traveling again. Which makes sense, because we're around more people and more germs. "We are seeing more cases of respiratory illness and greater number of flu cases than we have in the previous three years," says Vincent Hsu, a board-certified internal medicine, infectious diseases, and preventive medicine physician in Orlando. "There is good evidence that we are going to see a pretty severe respiratory season."
The stomach bug is raging these days, too. According to CDC data, there were 225 norovirus outbreaks reported in the U.S. between August 1, 2022 and January 8, 2023, a 30 percent increase in cases compared to the same period the previous year.
Journalist Jill Schildhouse travels at least once a month and hadn't been sick in years—until this past September, when she caught a nasty cold that turned into a bilateral pneumonia. "I was doing outdoorsy activities in Alaska, but I got sick in the middle of the trip and ended up with three rounds of antibiotics, four-times-a-day albuterol nebulizer breathing treatments, and weekly chest X-rays," she says. "My primary care physician almost hospitalized me. I was sick for over a month."
Carrie Smith, a home health care aid and national parks enthusiast, was en route from Los Angeles to Atlanta to visit family when she got sick. "On the plane ride there, I felt congested and my ear got very clogged and painful," she says. Over the next few days, she got progressively worse and ended up with a sinus infection. "Before the pandemic, I never used to get sick when I traveled."
While travel increases the likelihood that you might get sick, health professionals like Kingsley see traveling as an undervalued immunity-boosting trick. "Exposure to new surroundings during travel strengthens immunity as unknown variables train the body to push harder and resist better against sickness-causing germs and viruses," she says.
We all have individual health concerns to consider when traveling. Before you head out on your next adventure, here are some steps to take to minimize your risk of getting sick.
Choose a window seat on planes.
In a study funded by Boeing, researchers found that passengers were more likely to catch a virus while located in an area with increased interaction, like an aisle seat or when getting up to go to the bathroom. The scientists observed that people who sat by the window got up from their seat the least, limiting exposure to germs.
Keep your hands away from your mouth, eyes, and nose.
You'd be surprised how many times a day a person touches their mouth, nose, or eyes, prime entry points for germs. Some studies says it's as often as 23 times an hour. Be conscious of this when going through airports and using public restrooms, and avoid rubbing your mouth, eyes, or nose until you know your hands are clean.
Take care of your body.
Your immune system improves with a balanced diet, plenty of hydration, and restful sleep. "These provide the body with the nutrients and energy necessary for stimulating immune cell activity and keeping the bodily systems and organs functioning properly," says Kingsley. 
Get vaccinated.
A record number of people got flu shots in 2020 and 2021, which resulted in unusually low flu rates. In contrast, a recent National Foundation for Infectious Diseases survey found that only 49 percent of U.S. adults planned on getting their flu shot in 2022. That vaccine fatigue has also extended to COVID-19 booster shots. To date, only 5.3 percent of the eligible U.S. population have gotten the updated bivalent COVID-19 booster. COVID-19 variants are different around the world. "If you travel to different places, there might be different strains," Hsu cautions. "That could put a person at greater risk of becoming ill."
Wear a mask in crowded areas.
"These days, masks are optional, but you can reduce your risk by wearing one," says Hsu. For maximum protection, opt for N99 or N95, which has a 90.5 percent and 54.1 percent filtration efficiency respectively. In contrast, a 2015 study published in The BMJ found that penetration rate for cloth masks was 97 percent, more than double the 44 percent penetration rate for medical masks.
Clean surfaces with a sanitizing wipe.
While it's now been established that the risk of contracting Covid-19 from touching something is very low, the influenza A and B viruses have been known to survive for 24 to 48 hours on nonporous surfaces. So, bring a packet of alcohol wipes to clean things like your seat's tray table and hotel remote control before using. 
Don't get lazy.
We all have pandemic malaise—we understand. But if keeping hand sanitizer readily available, wearing a mask in airports and on planes, and avoiding overly crowded places is the small price we have to pay to stay well while traveling, we're all for it. Plus, very few of us want to get sick on our dream trip or have to isolate somewhere far away from home for five days if we pick up COVID-19 while traveling.
Find a travel clinic at your destination.
This is key information to have when the going gets rough. "Travel clinic doctors or travel clinic specialists are available throughout the world," says Hsu. "If you're going to a different country, you should research the type of clinics available ahead of time, so you don't get caught off-guard."
Lead Photo: izusek/Getty
Trending on Outside Online