36 Awesome Gifts for Adventure Travelers
These fun and inspiring ideas will bring the world to the travelers on your list—and help out those working in the travel industry who've been hard hit by the pandemic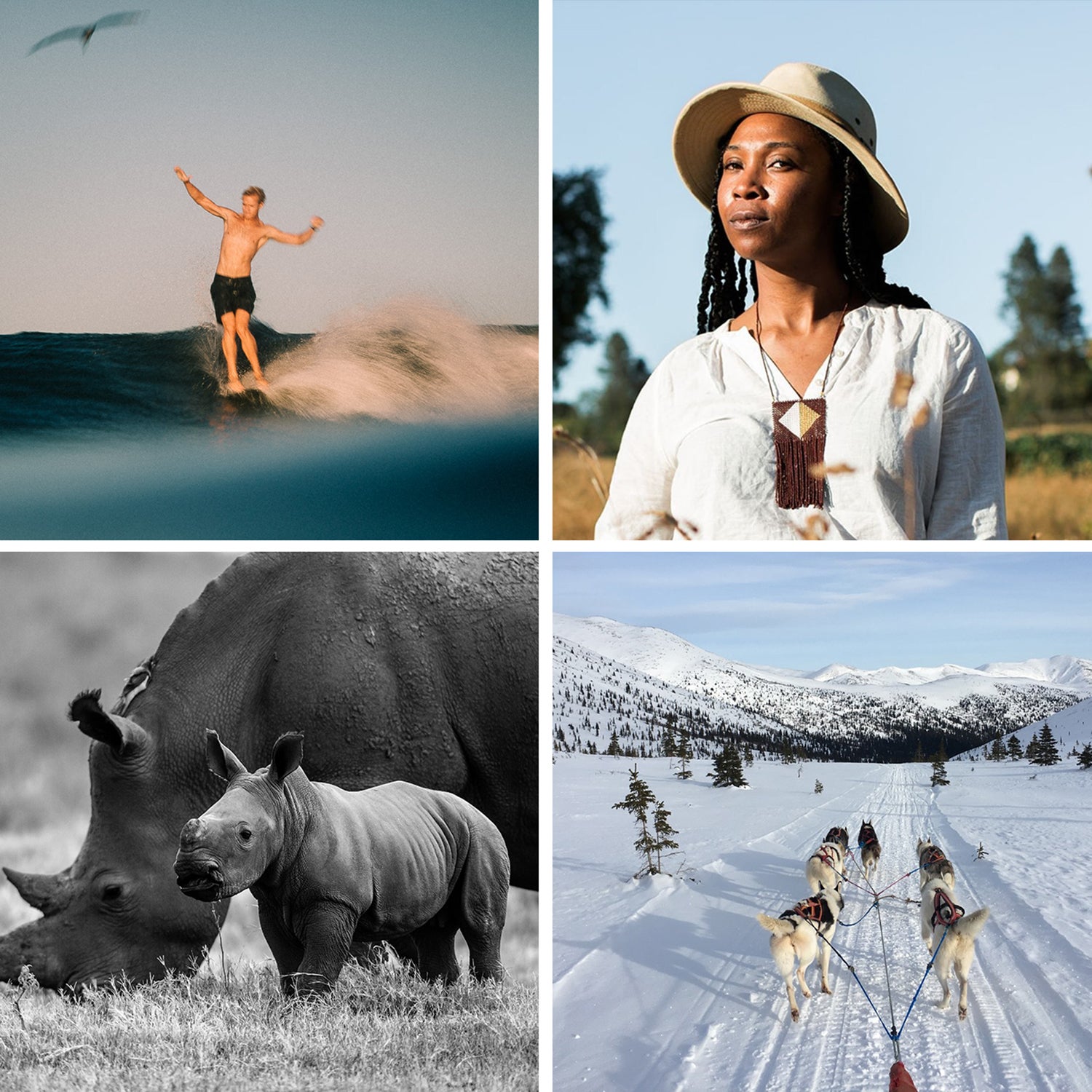 Heading out the door? Read this article on the new Outside+ app available now on iOS devices for members! Download the app.
Aside from booking future trips, one way you can inspire the adventure traveler on your list and help the industry this year is to spend your holiday dollars on gifts that support small travel businesses and properties, as well as regions and industry employees. Most lodges sell merchandise, so check their websites and start ordering, or buy a gift certificate toward a trip from an outfitter you love. We've rounded up some of our favorite gift ideas that benefit the places we can't wait to visit again soon. At a time when travel has been at a standstill, these thoughtful presents bring the world to you.
Gift Certificates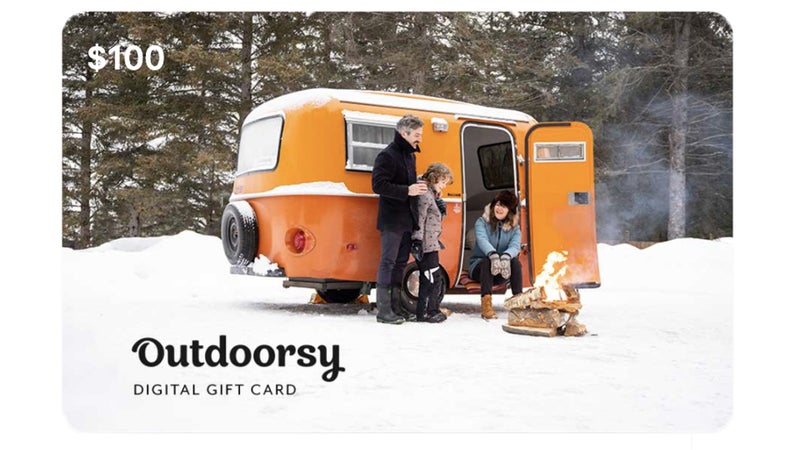 For the person on your list who prizes experiences over material items, a gift certificate from their preferred guiding outfitter, lodge, or travel service is a guaranteed hit. Established mountaineering and climbing groups like Climbing the Seven Summits, Exum Guides, and RMI Expeditions are offering vouchers for 2021 trips, but any of your go-to guiding services will likely be happy to tailor a gift certificate for you. And with camping and road trips predicted to be just as popular next summer, RV rental company Outdoorsy is offering gift cards that cover any kind of a trip, from an overnighter to a weeklong escape.
Food and Drink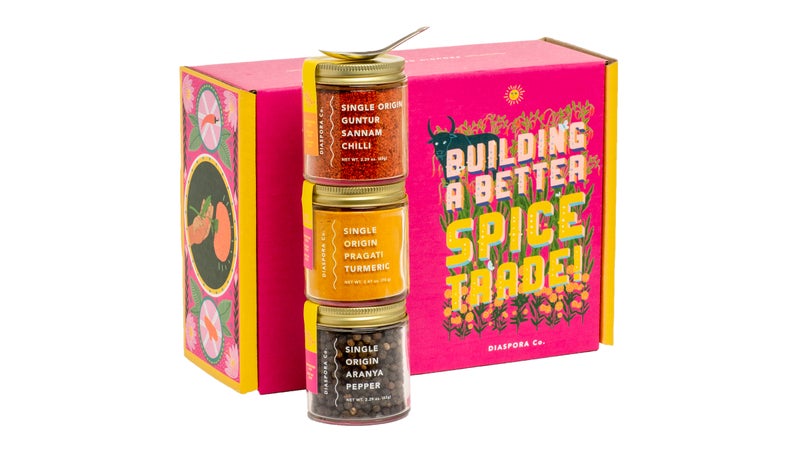 It's likely that everyone you're shopping for has gotten into cooking since the start of the pandemic—whether that's meant perfecting a home brew or discovering new spices. For the friend who wants to take their talents to the next level, "adopt" an olive tree for them through Nudo (from $79), an Italian company that works with small-scale grove farmers in the provinces of Liguria, Sicily, and Marche. The company will ship cold-pressed extra-virgin olive oil directly to your door, along with information about the grove and farmer. Or opt for a customizable three-spice set from Diaspora Co. ($36), a woman-led, direct-trade business that supports local farms in India that have invested in sustainable agricultural practices.
There are plenty of coffee subscriptions out there, so add a personalized touch by picking a company in a destination that your giftee has always wanted to explore. Some of our favorites include coffee from Papua New Guinea–based Indigenous Kokoda Adventures, a tour operator that's recently established a coffee mill to benefit the local Native community (from $9, not including shipping), and Colombia-based Pergamino, which sources from 600 producers across the country, roasts its beans in Medellín, and immediately ships bags to the U.S. so that they're fresh upon arrival (from $10, not including shipping). For a gift that's closer to home, many U.S. breweries, distilleries, and wineries are making delivery easier, with some states that prohibit liquor shipments loosening those restrictions.
Virtual Experiences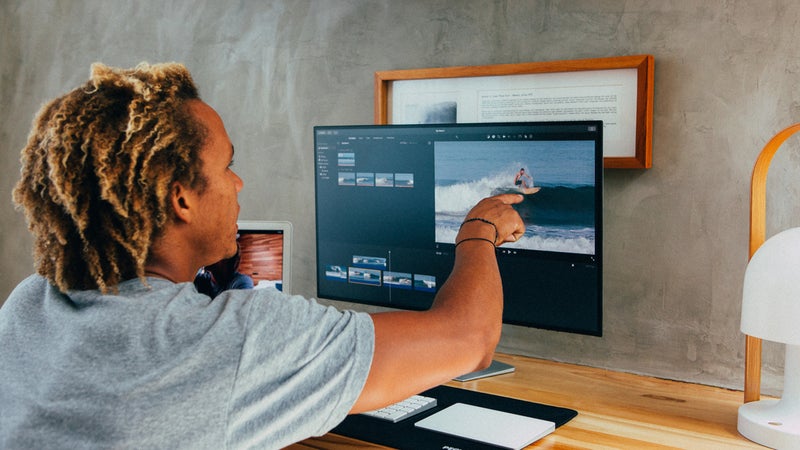 Yep, we get it—we've all spent a lot of time online this year. But there have been some upsides to that, like access to fitness training, classes, and events we might never get to enjoy otherwise. Some of our favorite virtual experiences include Surf Simply's online surf coaching (from $10 for group seminars; private sessions are available, too). The Costa Rica resort is usually booked a year out, but this online opportunity gives you or your budding surfer friend a front seat to excellent instruction.
We've dreamed of visiting the Ananda in the Himalayas, a spa, yoga, and meditation resort in northern India. Now at least we can sign ourselves and others up for its yoga classes (from $70 for a monthlong subscription; get a 10 percent discount during the holidays by using the code ANYEAREND at checkout).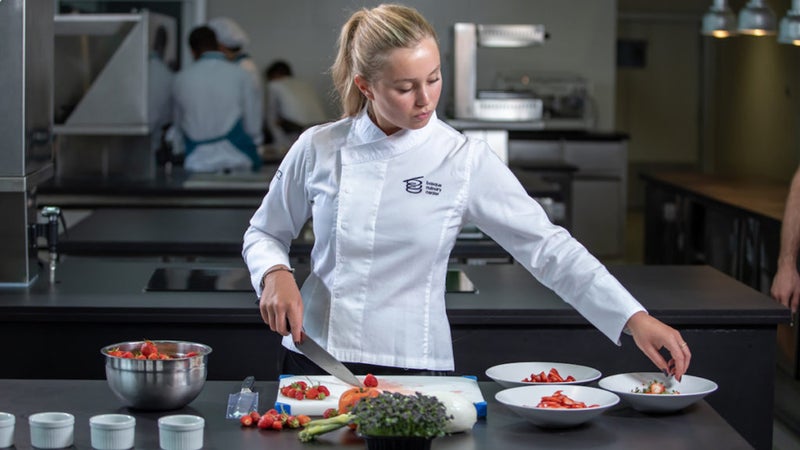 We've been watching a ton of cooking videos during quarantine. Give someone you love a cooking class ($25) with a European chef through Devour Tours, and they'll learn how to make you tapas that taste just like you're in Spain.
For your strung-out friend who needs a way to relax, how about gifting a virtual birding tour in Colombia? The country is known for its enormous variety of avian species, and now you can see them, too, through an offering from Tripsite, which connects you with experts for guided tours ($125 for one person; group experiences are available as well). Email anna@tripsite.com to set it up. We hope to spot a rare blue-billed curassow.
Philanthropy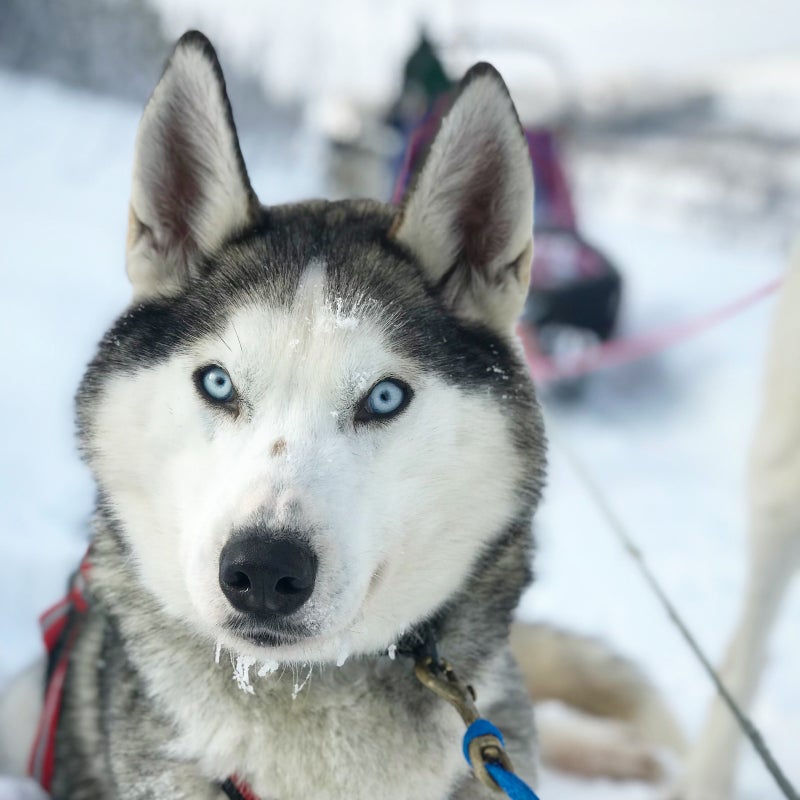 Giving back to conservation organizations feels especially important this year, as the tourism dollars funding many of these efforts have dramatically declined. There are too many amazing organizations to list here, but these recently caught our eye. Sponsoring an animal is fun and fulfilling for kids and adults alike, and you can adopt an elephant through the Elephant Valley Project in Cambodia, a sanctuary for the formerly captive giants. The ecotourism outfitter Arctic Dog Adventure Co., based in Fairbanks, Alaska, is offering sponsorship of its Siberian huskies, like Sluggo, above, to help support the dogs and the company until its dogsledding-trip bookings rebound. Meet its team of awesome pooches here.
If you really want to splurge for someone, let them name a newborn rhino through the Great Plains Foundation's Rhinos Without Borders program for—gulp—$25,000 to protect the future of species, which has been devastated by poaching. (The organization is happy to receive smaller donations, too.) With fewer tourists in Africa, poaching is on the rise, and rangers don't have the resources to keep working. In another great offering from the Great Plains Foundation, Project Ranger allows you to sponsor a park ranger to keep them employed and the wildlife protected. Or give a donation in someone's name to Natural Habitat Adventures' community-relief fund to provide direct economic impact to local guides who've been unemployed this year in destinations around the world.
The Adventure Travel Conservation Fund grew out of the Adventure Travel Trade Association to contribute to projects that conserve resources in adventure travel locales. The fund is currently focusing on the acute needs of those in many destinations right now suffering from a lack of tourism income. Donate this season in someone's name to fund projects, such as protecting Namibia's desert lions. Your gift will be matched by other companies in the travel industry.
After a devastating fire season in the West, many communities that rely on tourism dollars are still being rebuilt. Gift a donation in someone's name to an organization supporting these communities through foundations in California, Oregon, Washington, and Colorado; the United Way; or by calling a business you love in one of the hard-hit areas and making an online purchase or buying a gift certificate for future use.
Books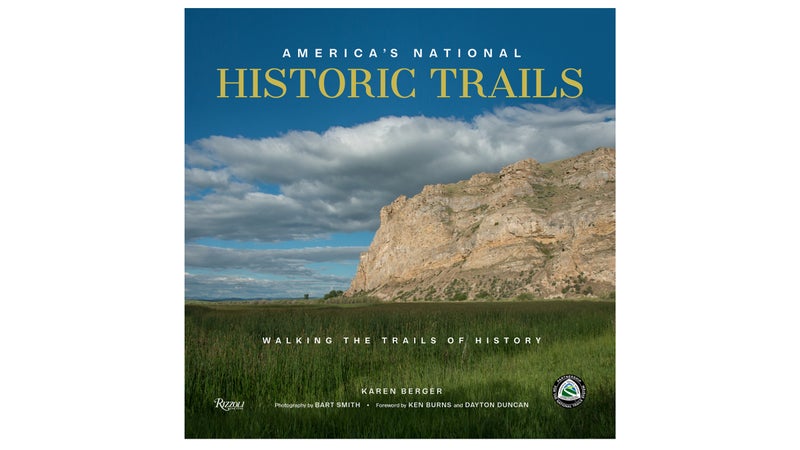 For history buffs and trail lovers, America's National Historic Trails: Walking the Trails of History ($55) is a must-give item. Written by Karen Berger, who has authored 13 books on hiking and has completed the Appalachian, Pacific Crest, and Continental Divide Trails, and with stunning photography by Bart Smith, who walked every historic trail mentioned, this coffee-table-worthy book takes you from the Pony Express to the paths of civil right marches and along 17 other trails designated as nationally historic by the National Park Service. The trails range in length from 54 miles to 5,000 and are perfect for socially distant adventures—whether you decide to hike, bike, or armchair-dream about them.
Nothing brings you the taste of a place like food. So gift a cookbook this season, especially one that benefits some fantastic lodges, like the Boulder Mountain Lodge, primely located in Utah near the state's best national parks and Grand Staircase–Escalante National Monument, and its James Beard–recognized Hells Backbone Grill restaurant and cookbook. The Italian guides who work for the Ciclismo Classico bike-touring company created a delicious cookbook ($15) full of their secret family recipes to bestow your friends. (It's in a PDF format, so you can gift it right away.) The proceeds support the guides during the travel downturn. The Whitewater Ski Resort in Nelson, British Columbia, is famed for its Fresh Tracks Café. Try out its chef's fare in one of its inspiring cookbooks. The Aspen Cookbook ($45) gathered up 100 recipes from various local chefs to give back to the Colorado town's struggling restaurants. And if you're missing the taste of the wild frontier, these two Alaskan offerings from chef Kirsten Dixon bring you the cabin feels and fresh-seafood vibes from two awesome places: The Tutka Bay Lodge Cookbook (from $19) and The Winterlake Lodge Cookbook ($35).
While app travel guides are great, don't forget good ol' guidebooks that help travel writers and local tourism efforts. Guidebooks still offer the most comprehensive intel about a place, like former New York Times reporter and Denver-based author Mindy Sink's recently updated 60 Hikes Within 60 Miles of Denver and Boulder ($18). If you're seeking warmth this winter, check out Arizona Highways magazine's great offerings of adventure guidebooks to the state.
Home Goods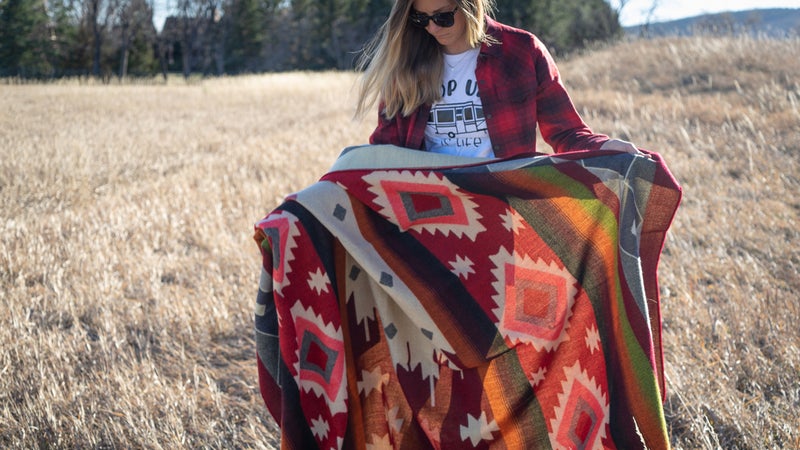 What better travel gift than a souvenir that might not fit into a suitcase? The online marketplace Creado en Chile carries everything from ceramics and lampshades to artwork, all created by artisans across Chile. There's an equally varied selection at Alpaca Threadz, which offers alpaca-wool items handmade by Peruvian craftsmen. The company is currently employing out-of-work guides from the outfitter Flashpacker Connect to help choose the items you import, by having the guides show shoppers around stores through video calls. Based in Ahmedabad, India, Okhai works with up to 2,300 women artisans across the country to produce modern pieces inspired by traditional handicrafts, including embroidered pillow covers (from $8) and woven wall hangings (from $10). And for the friend who was looking forward to a beach getaway this year, you can't go wrong with a traditional Mexican hammock from Cielo (from $70), a Yucatán-based certified B Corp company.
Apparel and Accessories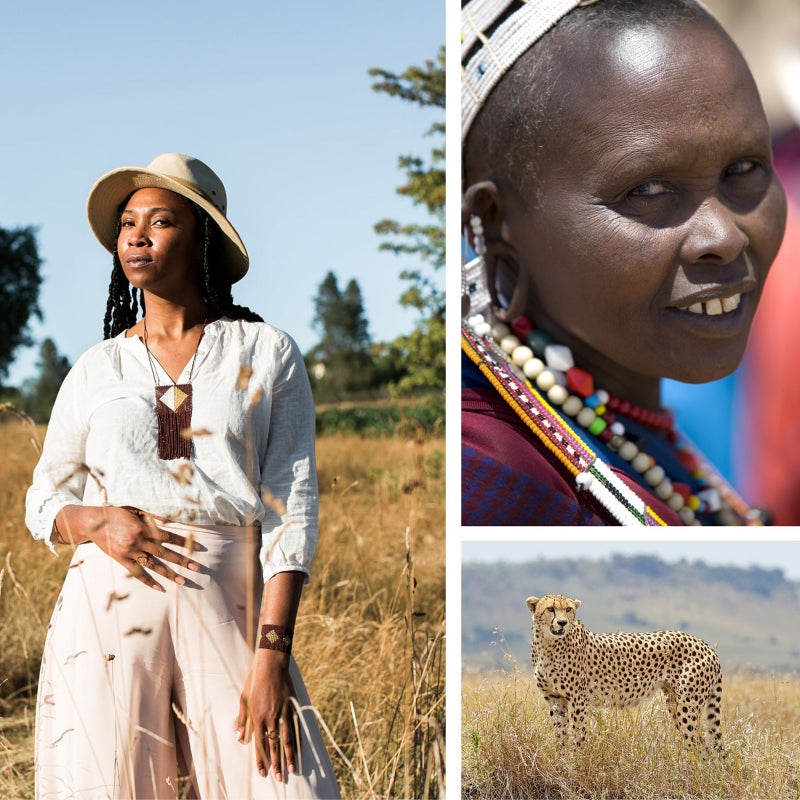 Everyone appreciates a gift that has a story and a positive impact. Seattle-based Kimber Elements partners with 30 Masai women in Kenya to produce beaded earrings, necklaces, and rings and pays them wages rather than a commission. Safari company andBeyond recently launched an online shop that showcases items from regional craft makers. Among its luxury home and accessory items are cotton-silk scarves (from $125) from sub-Saharan brand Lalela, which feature designs from students enrolled in a program for at-risk youth. For your loved one who dreams of hiking the Himalayas someday, support local outfitter Himalayan High Treks by gifting a fun T-shirt (from $20); proceeds benefit its guiding staff. And for the friend who's counting down to the Olympics next summer, the Tokyo 2021 Official Online Shop is filled with goodies, including this pair of sneakers (from $200) and this commemorative hoodie (from $72).