How Can I Stay Clean Without Showering?
I'm going backpacking through South America in a few months. I expect to get kind of grubby, and won't have regular access to showers. What's the best way to stay clean and not stink without taking a bath every couple of days?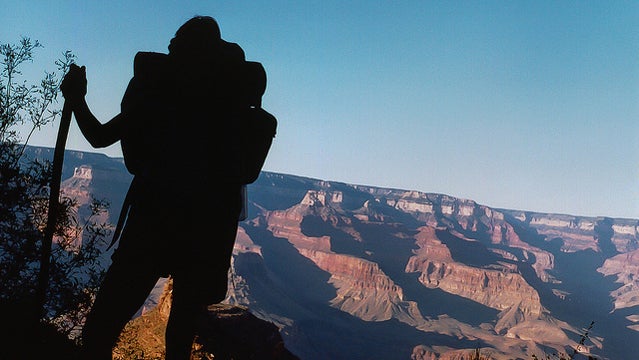 dbpeterson723/Flickr(Photo)
Heading out the door? Read this article on the new Outside+ app available now on iOS devices for members! Download the app.
I ran into this problem on a months-long hike on the Appalachian Trail a while back, when I'd sometimes go 10 to 12 days between resupply stops and a shower. I didn't want to scare anybody off with my stink. A little grubbiness is to be expected if you can't access running water as much as you'd like, but you don't want people running from away from like you're Pepe le Pew. Here are the tricks I use to stay (reasonably) clean.
BRING A WASHCLOTH
I prefer to use a square of synthetic chamois camp towel because it's lighter and dries more quickly than cotton.
WEAR DEODORANT
You can drastically cut down on stink by taking care of your armpits. Bring a small stick of deodorant of your choice to use wherever you go, and you'll be able to put off showers for a little longer.
USE BAKING SODA AS DRY SHAMPOO
Really. Rub the baking soda thoroughly through your hair, then rinse it with water over the sink. I suggest you keep it in its original packaging, though, because traveling with a baggie full of white powder can raise questions. 
DEODORIZE YOUR SHOES
We're not done with that baking soda yet. Dump a little into your kicks to keep foot odor at bay.
HAND-WASH YOUR CLOTHES
Your clothes are the worst culprits for carrying stink-causing bacteria. Keeping them clean will not only reduce the smell, but make you feel cleaner too. For more detailed instructions, see my recent Adventure Adviser on the topic.  
Lead Photo: dbpeterson723/Flickr