10 Items That Make Packing for a Ski Trip Easy
From ski straps to boot bags, here's our favorite gear for getting to the hill and back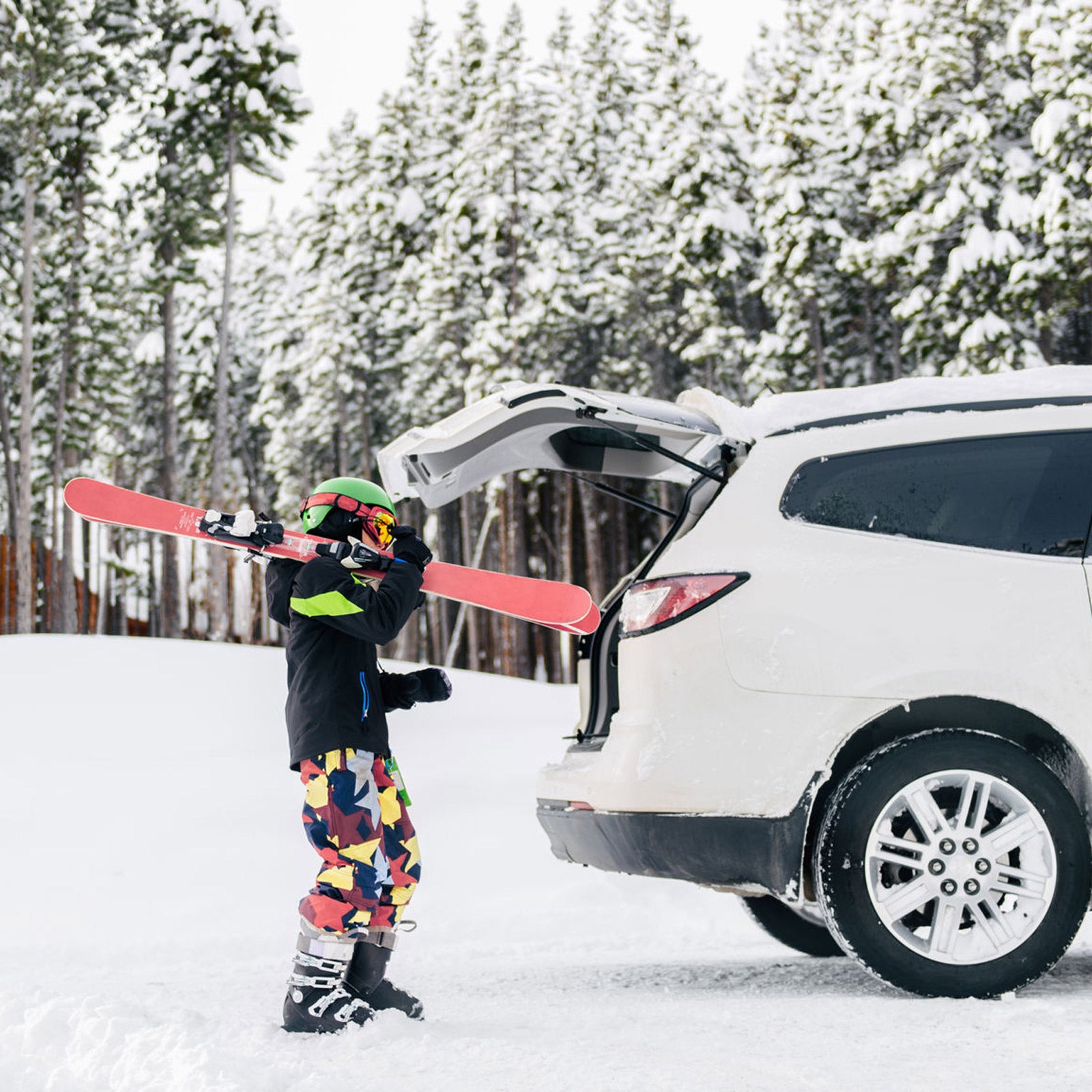 Angela Lumsden(Photo)
Heading out the door? Read this article on the new Outside+ app available now on iOS devices for members! Download the app.
Skiing is a gear-intensive sport. Just to get down the slopes, you need skis, boots, poles, gloves, goggles, socks, midlayers, base layers, pants, a helmet, and a jacket. Multiply that by four or more for a typical family or group of friends, and transporting all that gear starts to seem a little daunting. Yet a few times a year, ten of my closest friends and I somehow manage to load up into a couple cars for a long weekend at a big resort or in the backcountry. That's a lot of people and equipment to wrangle, so it's safe to say I've learned a trick or two along the way. The first and biggest step? Getting your hands on the right gear for stowing your stuff.
The North Face Base Camp Duffel ($169)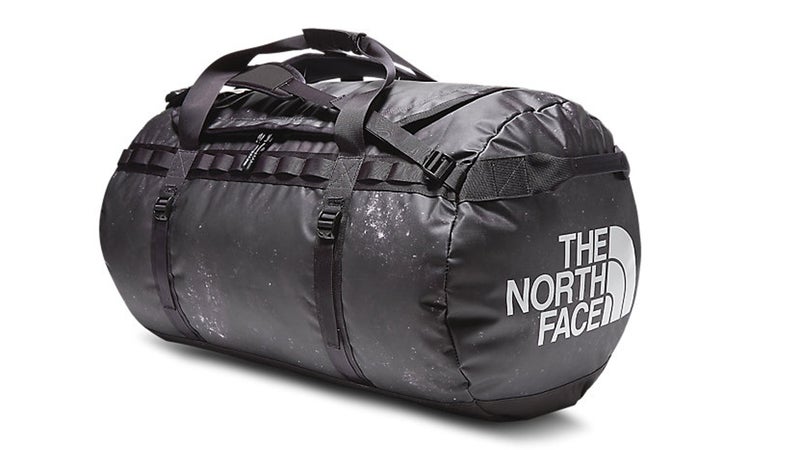 Plenty of brands make good duffel bags, but my favorite is the absolutely bomber Base Camp. It hasn't let me down after years of abuse, and my wife and I can throw all our layers, helmets, and après attire for the weekend in the XL version and have everything we need in one place. When you've got a big ski squad, consolidation makes everything easier.
---
Thule Motion XT Alpine Rooftop Cargo Carrier ($779)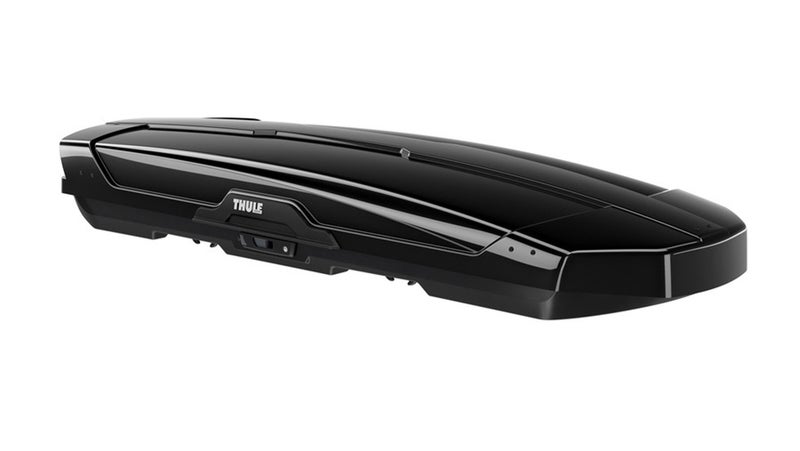 Normal clamp-style ski carriers are fine, but you're better off buying a cargo box. You'll save space on your rack, keep your skis out of the elements, have extra room for miscellaneous equipment, and enjoy a piece of gear that's a whole lot more useful come summer. The aerodynamic Motion XT Alpine can easily fit six pairs of skis, is easy to mount, and tucks out of the way of the rear hatch.
---
Black Diamond Ski Strap ($6)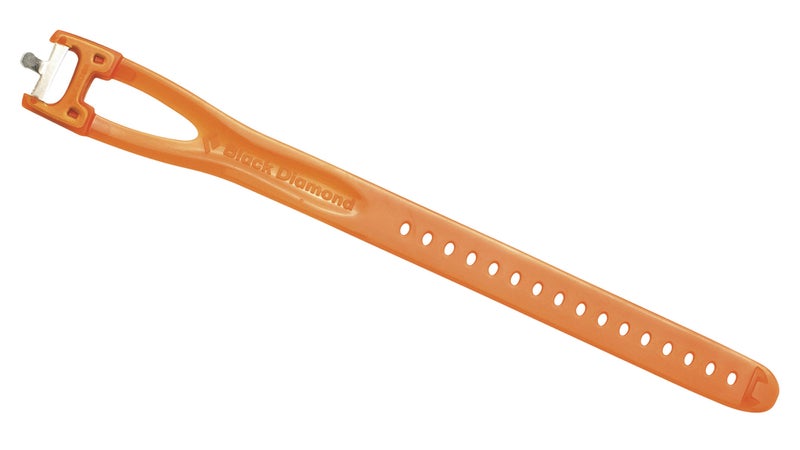 Ski straps are essential for keeping your unwieldy planks lashed together in a roof box or around the hill, and they have a million other uses if something breaks, from acting as emergency boot bindings to strapping down busted skins.
---
Moving Blanket ($20)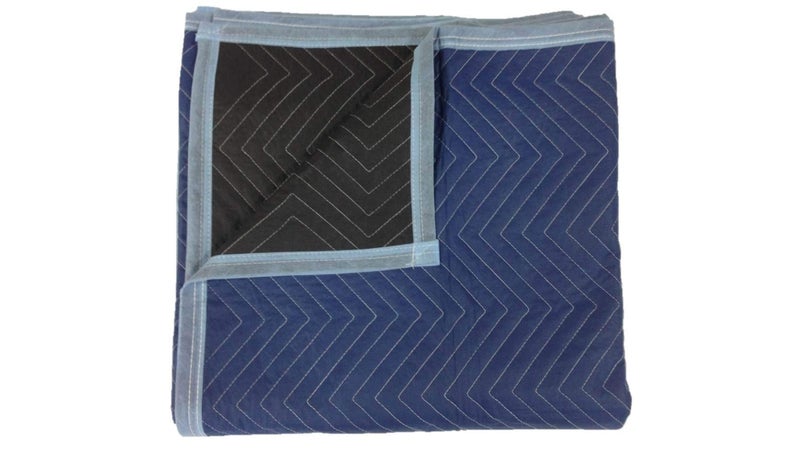 If you toss your skis in the back of your truck or inside your vehicle, a cheap moving blanket is the perfect way to keep the edges from getting dinged up or slicing anything important. I usually lay all the skis on one blanket and wrap them up like a big ski burrito.
---
Mountainsmith Boot Cube ($70)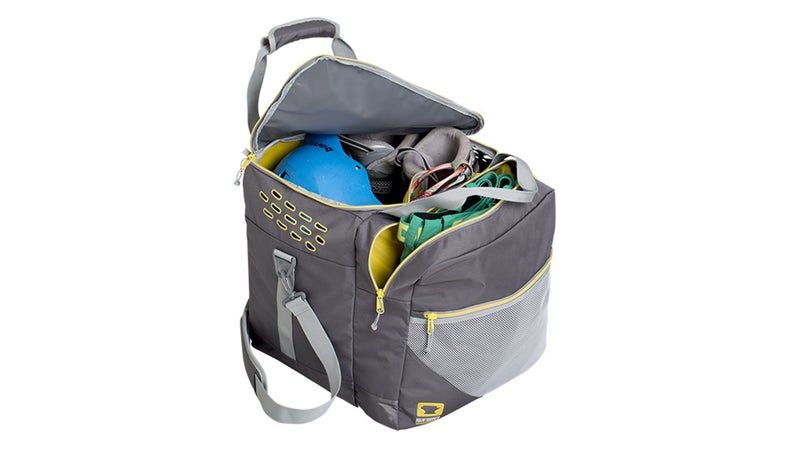 Even if you aren't flying, it's still nice to have a dedicated spot to store your boots when you get off the hill. Mountainsmith's boot bag has built-in ventilation holes that let water from melting snow drain out and pockets for stowing things like goggles and helmets. These features also make the bag perfect for stowing fly-fishing boots and waders the rest of the year.
---
Smith Goggle Carrier ($30)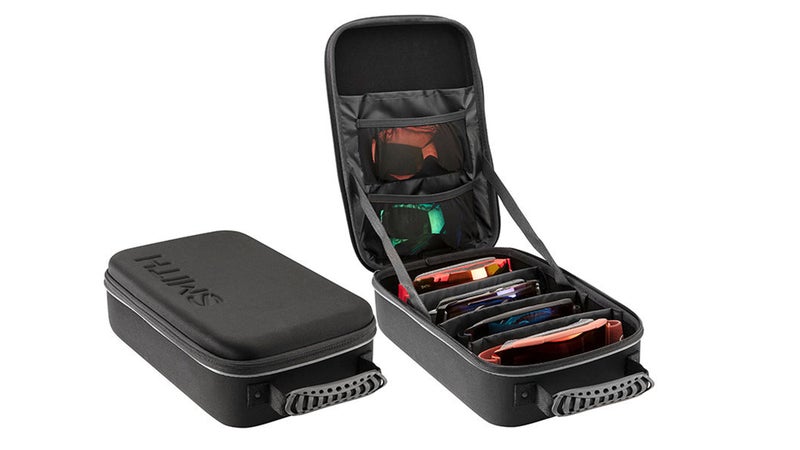 This may seem overkill, but if you're like me, you've lost the sleeve your goggles came in and probably scratched every lens you own. Quit doing that by storing your goggles in a dedicated case, like this one by Smith. It has plenty of room for a couple pairs of goggles and dedicated sleeves to store extra lenses. At the very least, it's better than buying replacement glass every year.
---
REI Co-op Multi Towel ($10)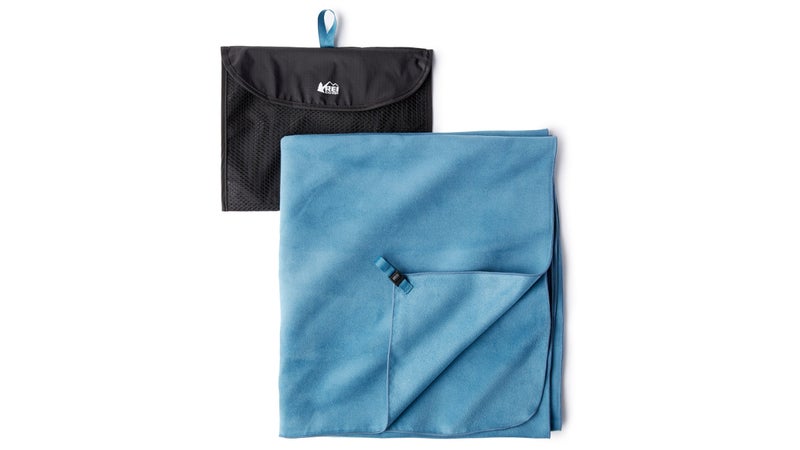 I like to carry a small microfiber rag to dry my ski bases and edges before loading them up. It helps prevent rust and can keep your gear from freezing overnight.
---
Bogs Bozeman Tall ($150)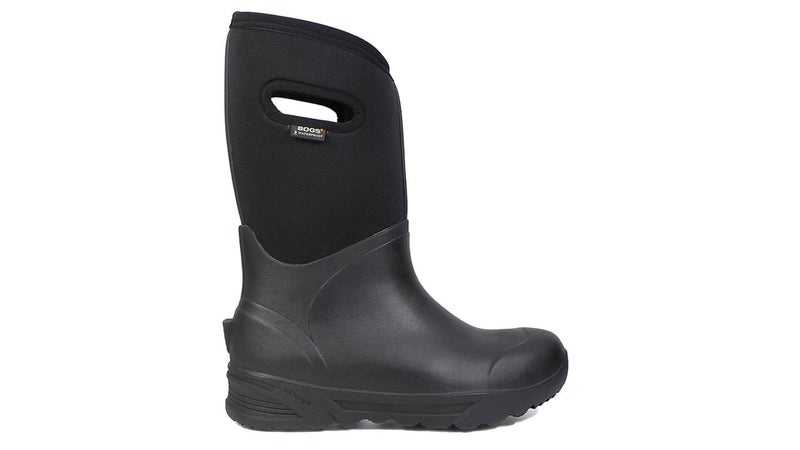 Road-tripping through the mountains during winter means you have to be prepared. I've gotten stuck on the side of the road and had my truck snowed under in a parking lot enough times to know that the right footwear is essential. Bogs Bozeman Tall boots are incredibly warm and have more than enough traction on ice and snow, whether you're just heading to the shuttle or pushing a car out of a snowbank. Bonus: They'll feel like you're walking on pillows after your feet have been crammed into ski boots all day.
---
Thule Roundtrip Ski Roller ($260) and Roundtrip Boot Backpack ($100)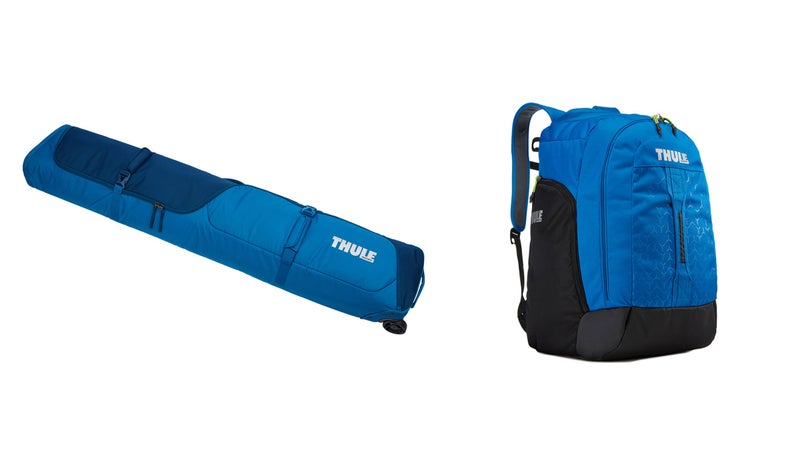 Flying with skis is a whole different ball game, and there's no better way to schlep your gear through the airport than Thule's Roundtrip Ski Roller. The 192-centimeter size has enough capacity for virtually any two pairs of skis, usually with enough room to spare for outerwear, helmets, and sometimes boots, too. The unique S-shaped zipper offers easy access to stow and retrieve smaller items without having to unzip the whole bag, and organizational sleeves and interior pockets help keep things tidy. Pro tip: Pack jackets and midlayers around your bindings to give your skis some extra protection during their inevitable tussle with TSA. If you don't have room for boots in the Roller, pack them in the Roundtrip Boot Backpack. Its built-in loops attach to the ski bag, potentially saving you a checked-bag fee—most airlines will count the connected bags as one item.
Lead Photo: Angela Lumsden