How to Cut Down on Carbon Emissions When Traveling
Yes, you should fly less, but it's complicated. Here's a guide to when you should take a plane, when you shouldn't, and how to be a more conscious traveler.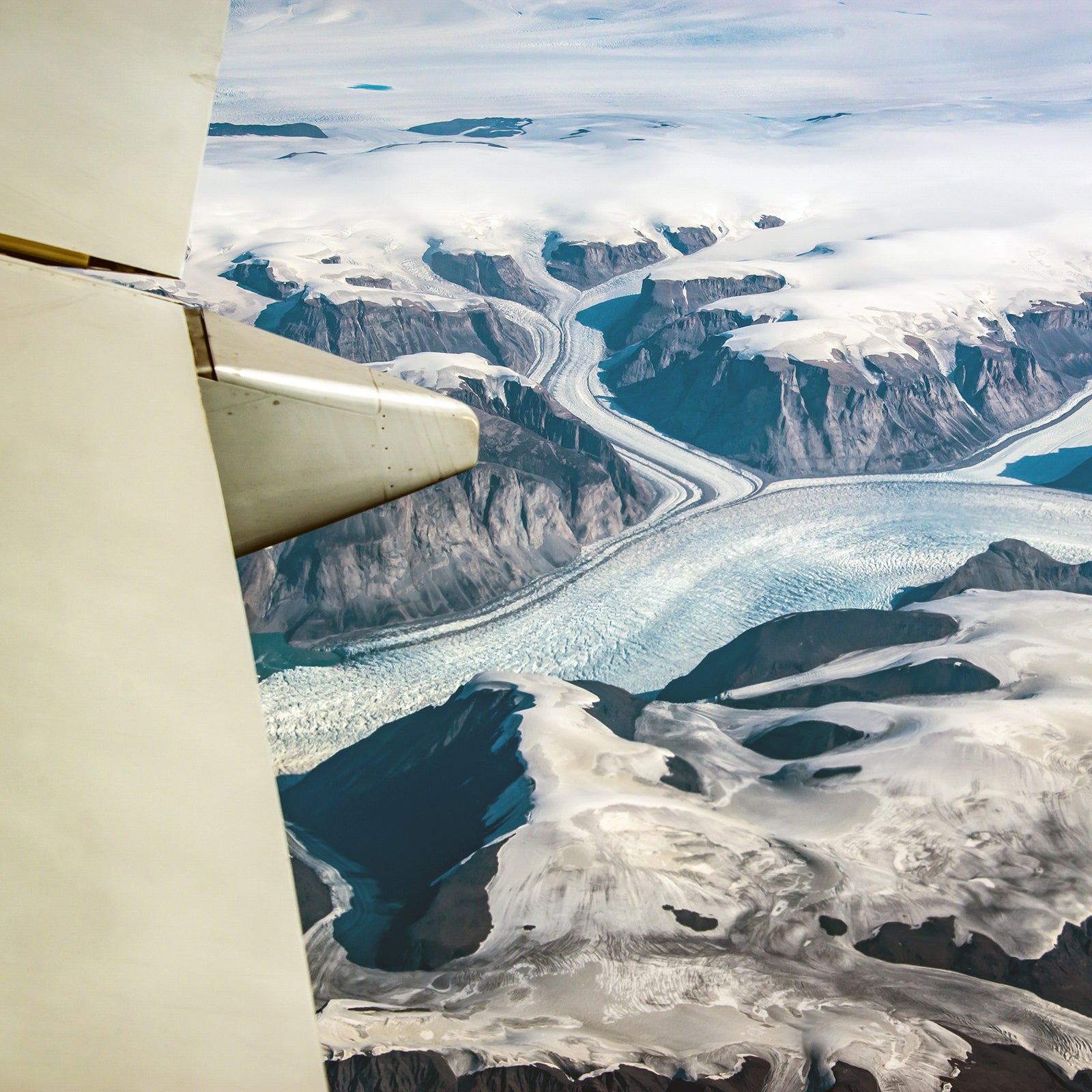 Delpixart/iStock(Photo)
Heading out the door? Read this article on the new Outside+ app available now on iOS devices for members! Download the app.
If you thought Sweden was all meatballs and Abba, you are sorely mistaken. In fact, one of Sweden's largest sociocultural exports in 2019 is rather serious: flygskam, and it has taken Europe by storm. Translating roughly to "flight shame," the movement was initially espoused by Olympic biathlete Bjorn Ferry in 2015 and aims to shun others into flying less, citing the massive carbon footprint of air travel as its raison d'être. The global surge in air travel poses a massive obstacle to preventing the climate crisis. A single round-trip flight from New York to London produces about 2,173 pounds of carbon dioxide per passenger, according to the Guardian. In 56 countries, the average person emits less carbon dioxide in an entire year.
Now, flight shame is making its way to the United States. But it's not so simple as saying all plane flights are equally bad and every alternative is always better. For the person who wants to travel greener without giving up travel altogether, it's worth digging deeper into how carbon emissions compare among the options available to you. I talked to Don Anair, a researcher at the nonprofit science advocacy organization Union of Concerned Scientists, who helped me put together nine principles that'll help you cut your carbon footprint while planning your next trip.
Consider Driving Instead of Flying in Some Cases
Air travel isn't always the worst. "A vehicle that is traveling a long distance and isn't fuel efficient won't be as good of a choice as a plane for a single traveler," Anair says. In a standard vehicle with average fuel economy—around 25 miles per gallon—a traveler will probably emit more carbon driving alone than they would flying economy for the same distance. This is because even though a plane expends much more fuel than any car, the carbon cost is shared among all of the plane's passengers. When comparing cars to planes per passenger per mile, a plane is almost always more efficient than a solo driver.
Taking a flight that's in the air for an hour or less, though, will almost certainly be the least green travel option of all, because planes use an inordinate fuel while taking off and landing. "So, for shorter flights," Anair says, "the takeoff and landing emissions are a bigger fraction of the overall trip." Which means longer flights of more than an hour, while producing more emissions overall, produce less emissions per mile.
Fly Direct
Yes, fly direct—or at least straight. A layover means double the carbon-intensive takeoffs and landings. It also likely means a less-direct route. A flight from Houston to New York via Orlando burns a lot more jet fuel than a direct flight, so you might as well treat yourself by avoiding the layover altogether. If you have to take a multiple-leg flight, a layover in a city in the direction you are headed is much better than a city that's out of the way.
Choose the Bus (Almost Always) Over Planes, Trains, and (Most) Automobiles
There are exceptions to every rule, but in many instances, a bus trip emits less carbon that a car, plane, or even train trip. "Traveling by bus is consistently a good low-carbon travel choice, even when compared to trains, for intercity travel," Anair says. Despite recent improvements in airplane and car efficiency, interstate coaches usually have the smallest carbon footprints, especially when you're traveling alone, for long or short distances. Obviously, buses are slower than planes, but not only are they greener, they're often cheaper and roomier and offer free amenities like Wi-Fi. If a bus won't work, and you're traveling solo or with one other person, Amtrak is another good option. Especially in the Northeast Corridor, where trains travel on electricity rather than diesel. But, again, traveling in a packed, energy-efficient vehicle will beat out both alternatives.
Carpool
A car at full occupancy—say, four people—is far better than a plane. It cuts the carbon footprint per passenger by close to 75 percent, compared to a solo driver. But on a plane, a family of four would take four seats that could be occupied by individual customers. In fact, a hybrid car carrying four people is so efficient that it will probably emit less carbon than four people traveling by train and is even comparable to travel by bus. Driving an electric car? You're golden.
Avoid Delays Whenever Possible
While they're often out of our control, try to plan around flight delays and bad traffic. Some airports and carriers experience significantly more flight delays than others, and planes idling uselessly on the tarmac or flying in circles overhead equate to completely pointless carbon emissions. Same goes for cars in stop-and-go traffic. "If you're traveling in a gasoline vehicle, getting stuck in traffic is not very efficient," Anair says. Choosing to travel along routes or during times of the day with less congestion is an easy way to ensure you are not adding to your carbon footprint while going nowhere at all.
At the End of the Day, Fly Less, Not More 
Driving to your local national park in your gas-guzzling SUV, eating exclusively red meat, and burning your garbage is still probably better for the environment than flying to Alaska to stay at an eco-lodge. Every form of long-distance travel contributes significantly to your carbon footprint, and a staycation is an effective way to reduce your impact, no question. Changing your vacation plans from two one-week trips abroad to one two-week trip abroad could effectively cut your long-distance travel emissions in half.
In terms of business travel, which, according to Airlines for America, accounts for around 28 percent of domestic flights Americans take every year, employees should utilize the other technologies to conduct meetings and conferences. "Meet over a video conference rather than take a business trip. That can reduce how much people might travel in a year," Anair says. But if you have to attend in person, consider giving up your first- or business-class seat for economy. "First class typically takes up about the area that would accommodate two economy seats," Anair says. The more space dedicated to roomier, upgraded seats, the fewer people can fit on a plane. Your choice won't affect the overall footprint of the flight, but it will impact your individual trip. "It's a luxury that comes at a high price," Anair says, "Not just in dollars, but in carbon efficiency."
Lead Photo: Delpixart/iStock
Trending on Outside Online