I Want to Hit the Road. Should I Buy a Camper?
Your basic 101 guide to finding the right adventure vehicle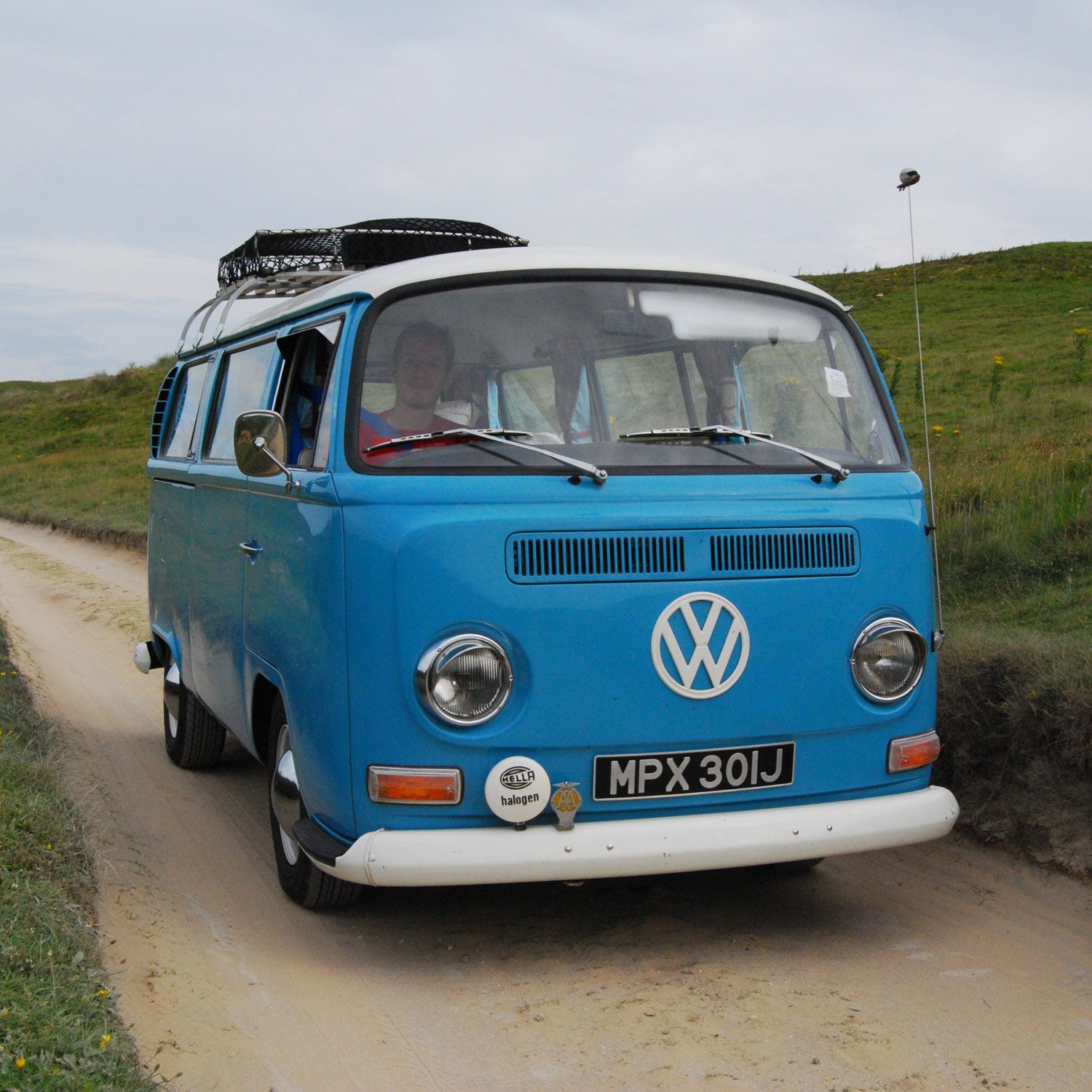 Matt Seppings/Flickr(Photo)
Heading out the door? Read this article on the new Outside+ app available now on iOS devices for members! Download the app.
While retirees account for the largest share of RV owners, increasing numbers of young people and families nowhere near their golden years are purchasing motorhomes. Instead of opting for cookie-cutter, Winnebago-style behemoths, millennials and Gen Xers are going for sleeker units that pack modern, adventure-ready amenities into smaller, more ductile spaces. Thinking about making the jump? Start here.
Trailers vs. Campers and Motorhomes
Let's start with the basics. There are two general categories to consider: towable trailers and motorhomes. (We said this was 101, didn't we?) 
First, learn your ABCs. Class A motorhomes are the McMansions of motorhomes; Class B is Latin for camper vans; Class C motorhomes look like Class As that have been shrunk to fit on the back of a truck with a nook over the cab space.
Trailers, as the name implies, are hitched to the back of a (reliable) towing vehicle. They tend to be cheaper than motorhomes and are more popular. They contain fewer systems that could potentially break down and can be easily unhitched for unfettered driving—but they tend to be less stable on the road. You may also need a special license in some states if your trailer weighs more than a certain amount.  
Campers can be taken onto steeper, dirtier, and/or windier roads but afford less space. Class A and C motorhomes give you more storage room but lose maneuverability on anything but highways.
Select a vehicle according to how you travel.
Weekend Warriors
Your best bet for a quick, uncomplicated getaway is a camper van, like the iconic VW camper, which was discontinued in 2003 but still does the trick (Volkswagen announced that it's working on an electric-powered reboot). You can buy any cheap van and retrofit it yourself. A company called Sportsmobile outfits camper vans to suit your traveling style for a sum (it also sells new, customizable vans). The Chinook, which looks like it drove out of an ironic 1980s T-shirt, is also a good idea. It was discontinued in 2005, but the company says it will be back this December, rebuilt for adventurers who like a few extra 21st-century amenities. 
Romance in a Tiny Home 
Keep in mind: The smaller the space, the more real things are going to get. Look at bigger camper vans with pop-top roofs (perfect for alone time or as a guest bedroom). If you have cash to burn, import the available-only-in-Germany (for now) Mercedes Marco Polo Explorer. It gets 39 mpg and comes with a double bed, kitchenette, and pop-top roof. You can also throw it back with the 2015 Winnebago Travato, which, despite the name, is actually a spacious camper van.
Also, consider a Class C motorhome or teardrop trailer. You may end up towing your home (if you pick a trailer) or adventure vehicle (if you pick a Class C), but you'll be happy with the option for privacy if children are in your near future.
Explorers
Campgrounds are for everyone else. You want to get off the beaten path, if not the road itself. Boondocking—camping for free, without hookups, in remote places like Bureau of Land Management land—is more your style.
Camper vans are the easiest to squirrel along the back roads, and there is no shortage of models to pick from, but truck campers (also called slide-ins) are a smart and versatile choice. They mount on the bed of a pickup truck, so the camper can go anywhere your truck can go. They are also relatively easy to unhitch in case you want to use the truck a little more aggressively. 
Tentlike soft-top campers break down the easiest and quickest. Hard-shell slide-ins are insulated and more comfortable in the elements. XPCamper, which makes some of our favorite adventure vehicles, will release its first slide-in before 2016. 
Family Life
When you bring the family along, you bring everything that comes with it: the toys, the dog, even your kids' friends. 
Class C motorhomes let you snag some privacy and have all of the comforts and amenities of a Class A home—just think outdoor showers and entertainment centers rather than interior living spaces. Thanks to the step-up area over the truck cab, these models can have the same sleeping space as a Class A.
Also look into travel trailers like the Airstream. These usually offer as many beds as Class Cs and come with most of the same amenities but for a little less money. (You'll still need a sturdy vehicle to tow it.) 
What About Class A?
Forget about Class A. They guzzle gas and go slow, and you're on the road to explore, not spread out on the couch. That said, if you have more than three kids or are traveling with 15 of your friends, you might want to reconsider.
Lead Photo: Matt Seppings/Flickr