Is it OK to put sugar on my cereal instead of fruit?
I put raisins on my cereal. Should I just put sugar on my cereal and cut out the raisins? Bill Garfield Hanover, New Hampshire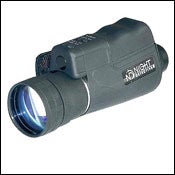 Heading out the door? Read this article on the new Outside+ app available now on iOS devices for members! Download the app.
DO NOT substitute sugar for raisins on your cereal. Not only is adding table sugar to your cereal not a good idea because of the added calories, but it's just not necessary. A single teaspoon a day adds up over the course of a year to more than a pound and a half of added weight as fat (the assumption here is that it's stored as excess calories).
The more interesting part of your question is whether or not raisins on your cereal are a good idea. It's true, raisins make your cereal taste better but it's because they, too, are high in sugar. Although not the same kind of sugar as the processed white stuff, they do bring just as many calories per serving which is exactly why they're added to trail mix and are popular with hikers as a high density energy source.
On the other hand, raisins offer more than just sweetness. Raisins are a good source of fiber and contribute to your total daily servings of fruit. Additionally, as raisins are nothing more than dried grapes, they offer some of the potentially beneficial effects of compounds known as phenolic antioxidants. Other cereal topping options include berries of any kind, diced apple, and sliced banana. If you absolutely need your sugar fix in the morning, give agave nectar a try, it's a low glycemic, natural sweetener.
Which night-vision monocular should I use to spot wildlife?
I cp with a group that prefers desert locales. Can you suggest a night vision mono/binocular to allow us to see the creepy crawlies? Ad Chicago, Illinois
Night Detective ND-G5 Gelios Monocular

ND-G5 Gelios Monocular
Creepy-crawlies…would that mean keeping a lookout for things that could pose a threat (rattlesnakes), or just things you like to see (owls)? Either way, there are some reasonable choices out there. Bushnell (bushnell.com), for example, makes a monocular called the Bushnell 26 0100 Night Vision Monocular that sells for around $160. It uses infrared light to "paint" the target=, then has light-gathering technology to render the image clear. The range is out to 80 yards or so, and the magnification is 2.5X. So that's a pretty good starting point for taking a look around and seeing what's out there.
Another affordable choice is the Night Detective ND-G5 Gelios (nightdetective.com), which goes for around $200. Like the Bushnell it uses infrared light to illuminate the target=. But it has more magnification—5X, in fact. That could be a real advantage.
Both the Bushnell and Night Detective units are called "first generation" night-vision units. That means they use pretty basic infrared technology, and although the picture they render is pretty good, there will be some distortion around the edges. The next step up is what's called "second-generation" equipment, which adds a device called a micro-channel plate. That device works as an electron allows second-generation generation units to amplify the light many more times then first generation. An example of a device that uses second-gen technology is the Night Optics D-300 monocular (nightoptics.com). It offers no magnification, but gives you a bright and clear view of your surroundings out to 500 feet. Pretty good! It's also weather-resistant and can be mounted on a helmet as well as hand-held. Of course, you pay for this: $1000.
The 2008 Winter Outside Buyer's Guide is now online. From snow sports to trail-running to camping, get reviews of more than 300 new gear must-haves.