The Case for Using a Travel Agent
You can try to book your epic adventure by spending hours online. Or you can save time, money, and hassle by using a travel agent.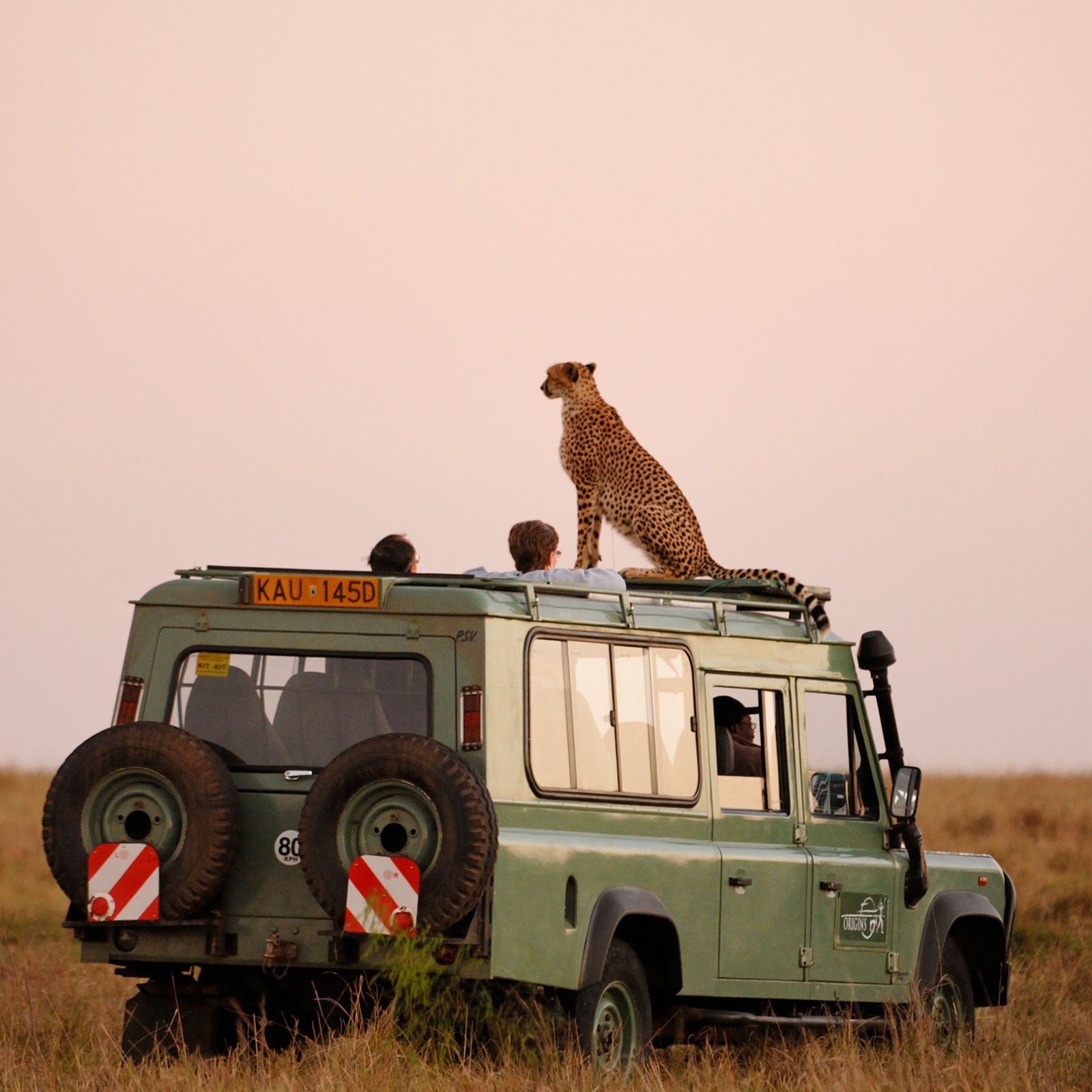 Heading out the door? Read this article on the new Outside+ app available now on iOS devices for members! Download the app.
You'd think the likes of Hotels.com and Kayak would have killed the travel-agency business altogether, but the 2018 study The Future of U.S. Millennial Travel showed that the next generation of world travelers is using travel agents more often. Maybe you should, too. Just don't call them travel agents—the American Society of Travel Advisors officially changed its name last summer.
If you're just booking a domestic flight and hotel, pending the level of adventure you're looking for, you can probably handle this on your own. And yes, you could handle all the details of your epic European adventure, but do you really have the time for that amount of research? And how do you know you're getting good information from your Twitter feed when you ask for suggestions for the best villas in Rome?
"The internet has become information overload," says Alicia Saba, a travel adviser and the founder of Splendid Traveler, a blog and travel agency. "With so little vacation time, clients want to maximize their travel time and get the most value possible. A good agent will create personalized travel itineraries for each individual client. A good agent will make sure that each client gets their individual needs met based on their interests, comfort level, travel style, and budget. Clients want unique experiences that can't easily be found online."
Say you want to go to Thailand, but you aren't exactly sure what you want to do while you're there. The bevy of hotel options can be more confusing than enlightening, not to mention the 8,000 TripAdvisor reviews. A travel adviser can help fill in the gaps that can make or break your dream trip, narrowing down the options in any given destination based on what is best suited for you. And even with all of that information at your fingertips, travel advisers have access to resources that aren't available to the rest of us. The trick is finding an agent that specializes in the kind of travel you're looking to experience. Just about any adviser can book your travel all over the world, but each one tends to specialize in particular niches. "I book luxury travel worldwide, but for those booking destinations in the areas I specialize in, Australia and New Zealand, I have invaluable firsthand experience that my clients get to take advantage of," Saba says. "I personally know many of the tour operators, tour guides, and hotel managers, and these relationships give my clients those special touches and VIP experiences."
The same goes for Outside GO, Outside's in-house travel experts. Started by Sandy and Chip Cunningham, who used to run a safari camp in Africa, the Cunninghams understand what it means when you say that you want an adventure. Whether it's an African safari, a once-in-a-lifetime trip to Antarctica, or a surf adventure in Nicaragua, they're always up to speed on the best guides and how to get off the beaten path in the world's wildest places. And that's what travel advisers bring to the table—a discerning eye to plan an experience that could take you months to create on your own. "Very few other travel companies have an African specialist who was born and raised in Africa and built and ran safari camps there, and an Antarctica expert who lived and worked in Antarctica for five consecutive seasons," Sandy Cunningham says. "Every trip we plan is customized to our clients, their budget, and their time frame. If you want to be active, to hike, bike, camel-trek, sleep under the stars, spend a day tracking rhinos with our anti-poaching team in the northern frontier, hand-feed a baby rhino, gallop across the plains on a horse, or sit quietly under the shade of a flame tree with your binoculars watching the incredible birds coming in for water, the choice is always yours."
Many travelers are under the impression that using a travel adviser will cost more. Actually, Sandy says, they save you money: "It should not cost any more to use an agent. We make our money from our suppliers, not our clients. Our itineraries ultimately save clients time, money, and hassle. And we sometimes get special deals from properties, which we always pass on to our clients." Not to mention the 24/7 service of being able to call if something goes wrong.
That's the kind of bespoke experience that has taken travel agents into the realm of legitimate advisers and allowed the industry to survive in the wake of internet accessibility. And if you're looking to book a trip for multiple people, or trying to create a travel itinerary that includes multiple destinations and activities, then a travel adviser might become invaluable.  
Lead Photo: GomezDavid/iStock