What Are the Best Places to Hike and Booze?
I like to celebrate post-trail with a few high-quality adult beverages. Where would you recommend for an avid hiker who's also a beer nut, a wine lover, and a liquor snob?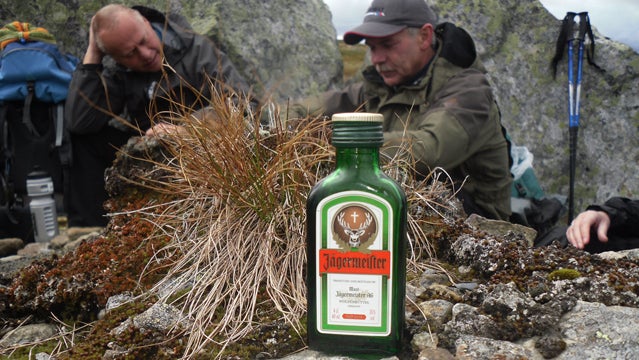 Dekcuf/Flickr(Photo)
Heading out the door? Read this article on the new Outside+ app available now on iOS devices for members! Download the app.
The good news is that wineries, microbreweries and craft distilleries are popping up all over the place – the discerning hiker can find good stuff within striking distance of almost any trailhead these days. But some states and regions take their hiking and imbibing options to another level. Here are the heartlands.
Northern Colorado
Central California
Kentucky
Okanagan Valley
Hiking and Drinking: Northern Colorado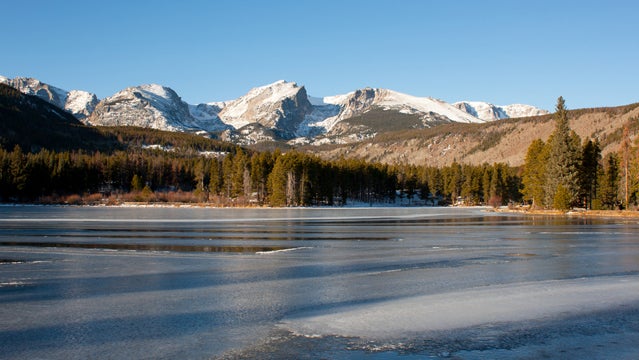 If craft beer has a spiritual home in North America, Colorado could make a convincing claim for the title. The state has close to 150 breweries, and one of the highest per capita brewery-to-resident ratios in the country.
If you're looking for a place to start, New Belgium, in Fort Collins, has long been the face of the American craft beer movement, thanks to its ubiquitous Fat Tire brew and its groundbreaking efforts at sustainability and progressive employment practices. The brewery is open from 10 a.m. to 6 p.m., and offers free tours (make your reservation as early as possible). In nearby Rocky Mountain National Park, adventurous hikers can tackle their first fourteener by hiking the Keyhole Route, a 15-mile round-trip scramble of a trail up Long's Peak. Hikers looking for a more mellow walk will enjoy the three-and-a-half-mile jaunt to Cascade Falls from the North Inlet trailhead.
Hiking and Drinking: Central California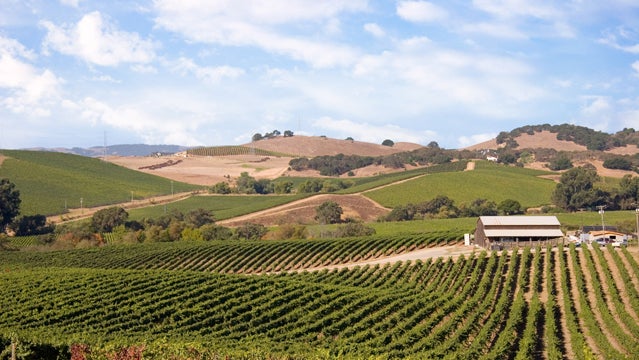 Napa and Sonoma are California's most famous wine-producing counties, but there are wineries throughout much of the rest of the state as well. The abundant San Joaquin valley runs parallel to Yosemite National Park from Bakersfield to Modesto, and is known for its production of zinfandel grapes and the goes-down-easy rosé, white zinfandel.
Madera, just south of the Yosemite gateway town of Merced, is a winery hub, with more than 12 growing outfits nearby. Summer Peck Ranch, Fasi Estate Winery, Ficklin Vineyards and Cru Wine Company offer daily tours. In the Valley, day hikes include the moderate Valley Floor Loop, more demanding ascents like Four Mile Trail and Upper Yosemite Fall, and the classic Half Dome hike.
Hiking and Drinking: Kentucky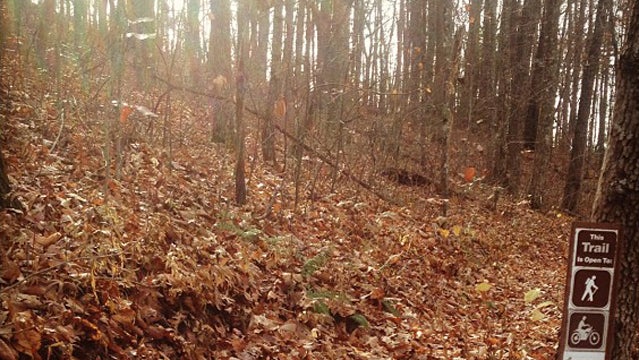 You already know about the bourbon, but Kentucky is a great, out-of-the-way destination for hikers as well. The Sheltowee Trace is the state's marquee long-distance trail, stretching across nearly 300 miles of eastern Kentucky, where it passes by caves, lakes, and waterfalls. Another long-distance route, the 120-mile Pine Mountain State Scenic Trail, is under construction on the western rim of the Appalachians; when complete, it will be part of the 2000-mile Great Eastern Trail from Alabama to New York.
As for that bourbon, the big-name distilleries are scattered between Louisville and Lexington, a short drive away. Maker's Mark, Jim Beam, Wild Turkey, Four Roses and Woodford Reserve are among the brands that offer daily tours of their facilities.
Hiking and Drinking: Okanagan Valley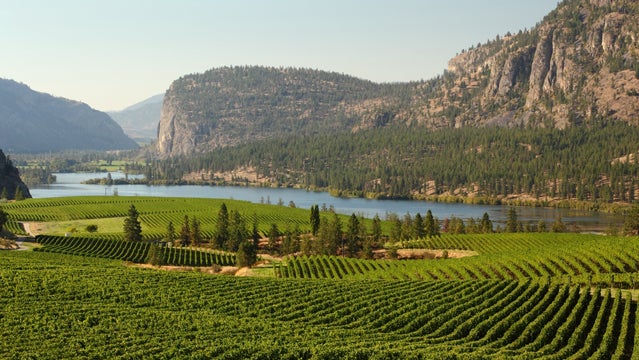 In British Columbia's lake-dotted Okanagan Valley, the wine flows and the trailheads are bountiful. The High Rim Trail, which runs from Vernon to Kelowna traces the valley's edge for 35 miles and has multiple access points, making it easy to hike in sections. Okanagan Mountain Provincial Park, just south of Kelowna, has dozens of trails, some dating back to the 1860s.
When its time to give your legs a rest, there are nearly 120 wineries in the region, including nearly 30 in Kelowna alone. Local classics include Burrowing Owl Estate Winery, CedarCreek Estate Winery and Summerhill Pyramid Winery. All are open for tours and tastings.
Lead Photo: Dekcuf/Flickr
Trending on Outside Online