What to Know When Traveling Alone
We get it. Solo travel can be scary. But trust us, the idea of it is more frightening than actually doing it.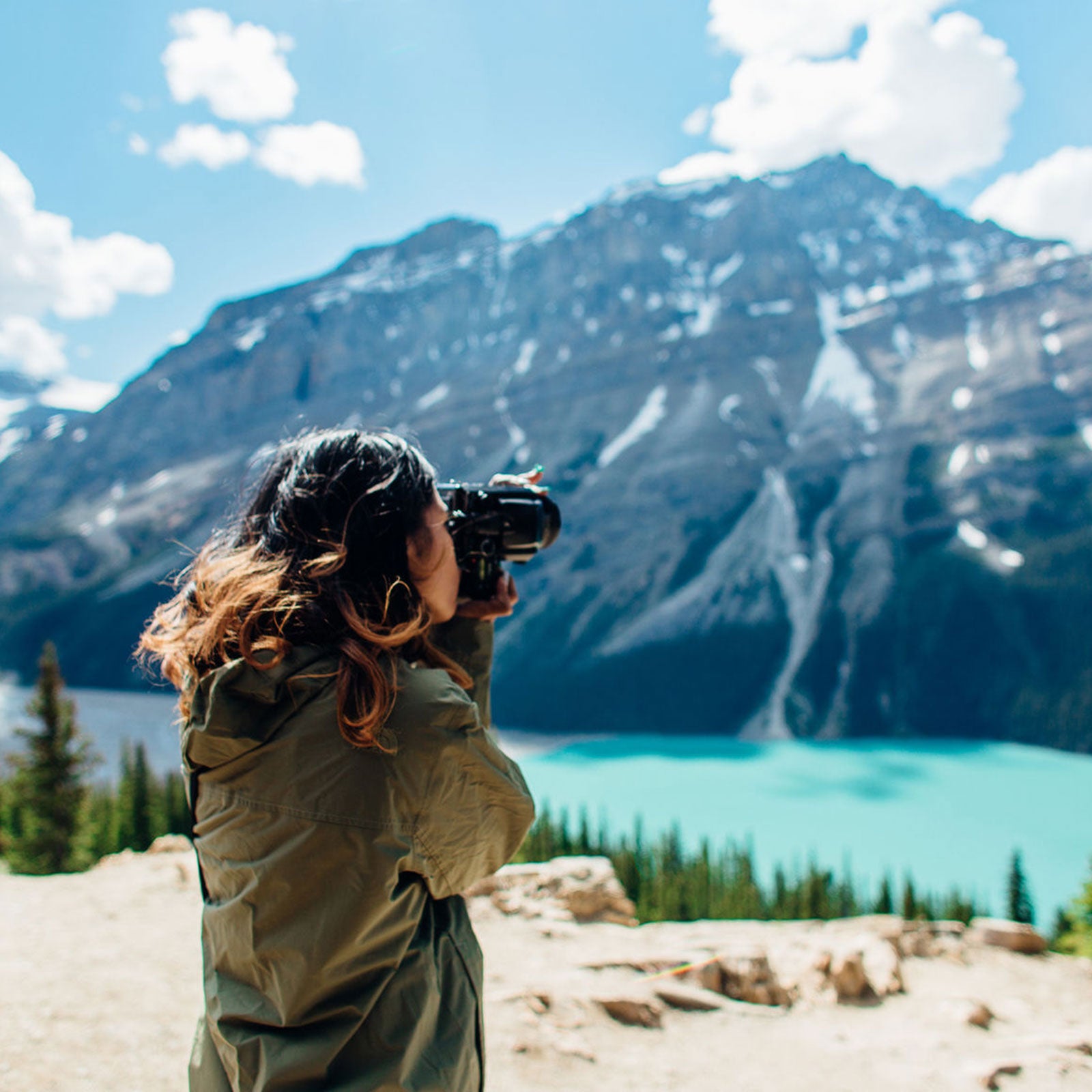 Heading out the door? Read this article on the new Outside+ app available now on iOS devices for members! Download the app.
As a lifelong solo traveler and a writer who has made it my mission to inspire as many people as possible to get out and explore, I'm constantly bombarded with questions, anxieties, and doubts from would-be adventurers worried about going it alone. What if they get lost, sick, stranded, or worse? It certainly doesn't help when major news outlets like The New York Times focus on the bad side of travel with articles titled "Adventurous. Alone. Attacked." That only gives fodder to our mothers to justify their "why can't you just stay at home and be safe" sermons. As if staying home is any safer than travel, right? While it's natural to be nervous before your first solo trip—and things can indeed go wrong—that shouldn't stop anyone from booking their dream vacation. In my experience, traveling by yourself is not only a lot safer than you might think, but it's also incredibly rewarding. I've also found that the best way to combat the fear is with knowledge. With that in mind, I racked my brain and came up with a list of six things everyone should know before they head abroad alone.
Ignore Everyone Who Doesn't Give Real Advice
People love to plant seeds of doubt in your mind when you say you're going on a solo adventure. Though that's frustrating, I find it almost always comes from people who don't travel at all. For example, before I visited Turkey a couple of years ago, everyone told me it was dangerous and that I was an idiot for going there alone, especially as a woman. But when I pressed and asked what their experience in the country was like, lo and behold, none of them had actually been there. So take any advice you receive with a grain of salt, and instead do your own research and talk to travelers who've actually been to the places you want to go. Instagram and the internet are brimming with people like me who love oversharing our adventures.
Be As Prepared As Possible (But Be Flexible, Too)
Speaking of advice, one of the most common tips you'll come across is to be open-minded and flexible when you travel. While you can prepare to the moon and back, you're still going to get smacked in the face with surprises and mistakes. That's part of what makes international travel so fun and life changing. That said, there's a big difference between going with the flow and rolling into a city like Paris when you're on a tight budget without a place to stay, only to find that every hostel is full (like I did on my first solo trip).
Doing a bit of research and prep work goes a long way. Make a list of the places you're planning on visiting, look into the risks those places might present and ways to mitigate them, and check for tips specific to the areas you're planning on visiting. Nowadays, at a minimum, I have my flights booked in advance and my first night's accommodation booked, so that when I arrive, I am guaranteed to have somewhere to stay. Then I usually have an outline of what I want to do during my trip and play the rest by ear. After all, some of the best suggestions or ideas won't come up until you're on the ground. I would never have visited Matera, in southern Italy, one of the coolest places I've ever been, if I hadn't met a couple of grandmas on an island in Greece who raved about it.
Share Your Plan with Others
Another blinding flash of the obvious, I know, but no matter where you're traveling, it's a good idea to share your plans, even if they're tentative, with someone, and check in regularly. This is especially true if you will be out of communication for an extended period of time. I often go out hiking alone for days without service, and I always make sure to give an ETA to friends who can alert the authorities if I don't show up when I'm supposed to. And even though I take an average of 100 flights per year, my mom still has all my flight numbers and tracks them, and I check in with her when I land. I also pass along my hotel details to my family so they know a basic outline of where I'll be and when I'll be there.
Embrace Your Gut Feelings
I'm not talking about that rumble in your stomach after eating a questionable street kebab in Bangkok, though if you've read my piece on the darker side of solo travel, you'll know to listen to those feelings, too. I'm talking about the feeling that says, Hmm, this situation seems a bit weird or This person is giving off odd vibes. That sensation should guide your solo travels. Do not ignore it. Embrace it, and get the hell away from whatever is causing it. The more travel you do, the better you'll get at reading new, unfamiliar situations, but until you've fine-tuned your spider-sense, if something feels weird, it probably is. So fuck politeness, and don't try and make it work. Just move along and get somewhere safe.
Take Risks
That said, don't be afraid to take risks. Some of the best experiences I've ever had as a solo traveler came about by saying yes to adventures and opportunities that I might not have done otherwise. So if the situation feels right, don't be afraid to go out to dinner with people you've just met or spontaneously join a hike somewhere cool with fellow backpackers. Just tell someone what you're doing first, OK?
It'll Be One of the Best Life Lessons
Here's what the media won't tell you about solo travel in this age of intense media scrutiny, true-crime podcasts, and an unhealthy love for the macabre: solo travel is one of the most rewarding and special experiences you can have in your lifetime. I don't know if I've ever met anyone who regretted it. Traveling alone opens your mind, broadens your horizons, and teaches you things about yourself you never knew, like how to be strong, confident, and competent without someone else to lean on. Just do it. Book the ticket and take the ride. You won't regret it, I promise.
Lead Photo: Kristen Curette Hines/Stocksy