Where Can I Drink Beer Outside and in the Nude?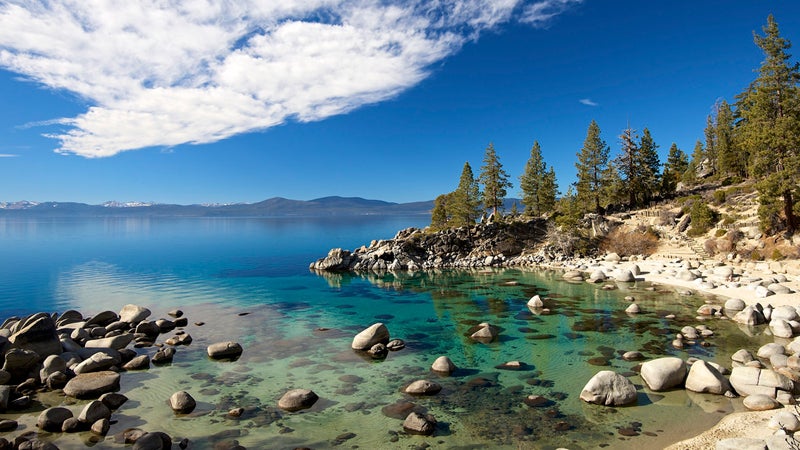 Heading out the door? Read this article on the new Outside+ app available now on iOS devices for members! Download the app.
Are we trolling here? Of course we are. But that's not all we're doing. As anyone who has ever downed a High Life in the shower knows, nude drinking is an excellent way to exercise free will while toasting our birthday-suited ancestors who drank fermented stag blood by moonlight. But I digress. Here are a few admittedly America-centric answers to one of the most important questions of our time.
Sunny Rest Beer Festival
Located on 190 pristine acres in the Pocono Mountains in eastern Pennsylvania, the clothing optional Sunny Rest Resort is throwing a party on Saturday, June 28 for the somewhat niche "naturist hop head" demographic. Its flier promises "the finest local and imported" beer and warns that nudity is required. We repeat: You have to drink beer naked at this party.
Burning Man
Those who like a little pagan symbology and post-apocalyptic playacting with their nude drinking need only head to the Black Rock Desert of Nevada, site of the annual weeklong Burning Man festival (this year August 25 to September 1). Its "radical inclusion" policy—tagline: "From Jesus to Jedis to Juggalos"—includes nudity and alcohol, and the timeless combination of the two. Pro tip: Bring aluminum cans rather than bottles. The former can be recycled in camp, while the latter must be hauled out.  
Lake Tahoe
Despite public nudity being illegal in Nevada, law enforcement has historically turned a blind eye to the many clothing optional beaches that line Lake Tahoe's beautiful eastern shore. Those include Secret Cove, Secret Harbor Creek Beach, and Whale Beach. Whale Beach is the most secluded and, with its huge boulders jutting out of Tahoe's azure-colored water, arguably the most beautiful. It's the perfect spot to strip down and crack a cold one—though aluminum only please.
Remote Wilderness Areas
If you're weary of going full Monty in front of complete strangers, consider doing it on your next backpacking odyssey. Nudity laws vary from state to state, but the unofficial official response from law enforcement is that it's fine as long as you're well away from others and not causing any trouble. The same goes for alcohol consumption, which is generally prohibited from day-use areas but accepted in remote parkland. In other words: The farther into the wild you go, the less clothed (and sober) you need to be. Just don't forget to bring a camp growler to keep that precious chilled (I like Hydro Flask's vacuum-insulated 64-ounce model).
Lead Photo: Steve Dunleavy/Flickr