5 Wild Escapes You Can Access by Public Transportation
Living car-free doesn't mean you have to sacrifice time outside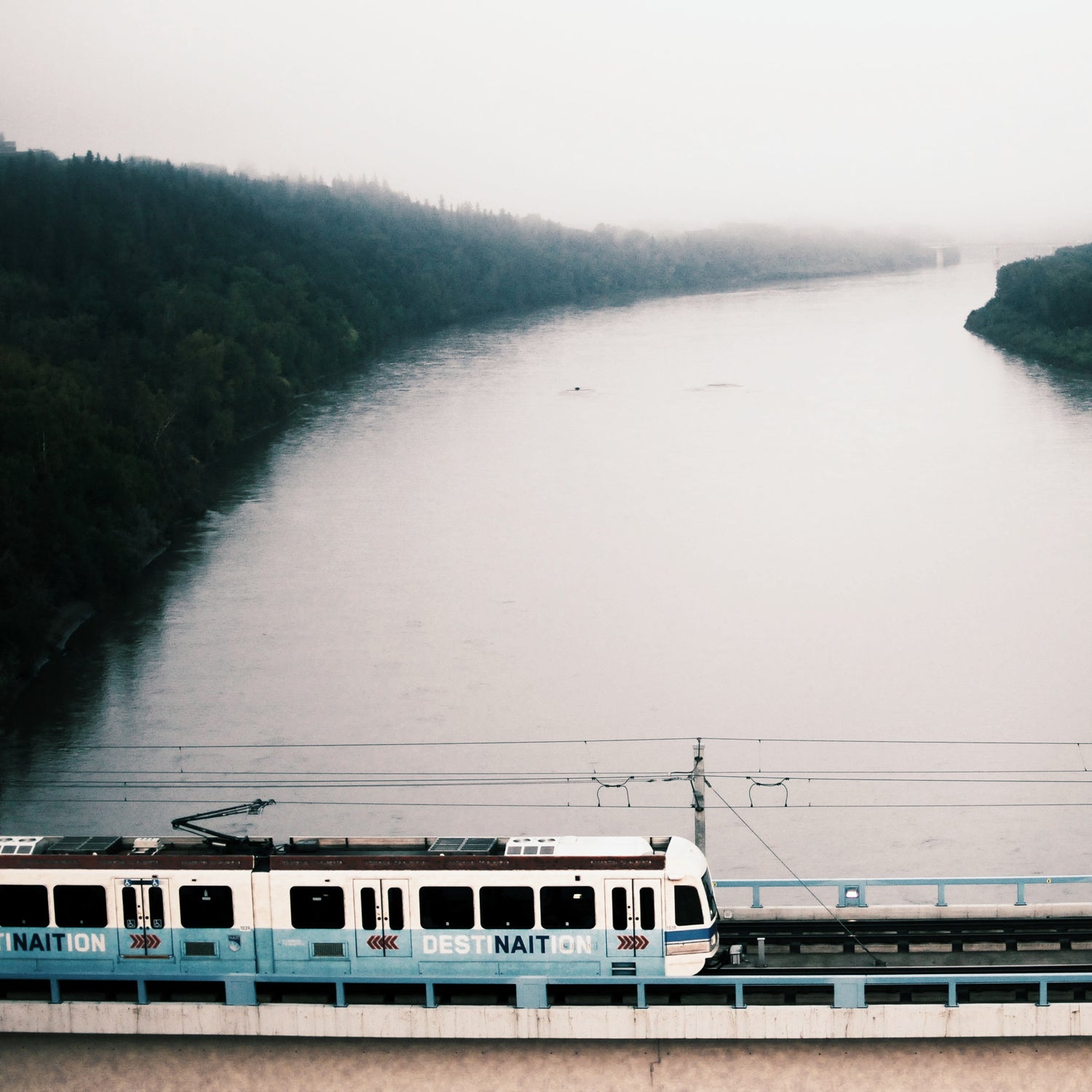 Heading out the door? Read this article on the new Outside+ app available now on iOS devices for members! Download the app.
In the West, there are often many miles of highway and gravel roads between you and that remote trail. But not everybody in this country has a car, and lots of people don't even want a car. Luckily, living car-free doesn't mean you have to sacrifice time outside, and there are legitimate adventure destinations accessible by bus and train. Here are five of our favorites, so you can start living the #buslife.
Denver, Colorado 
Winter Park and Eldora Mountain Resort 
Front Range skiers have been lamenting the death of the Ski Train, a downtown Denver-to-Winter Park service that shut down in 2009 after operating for almost 70 years. Thankfully, their pleas have been heard. The Winter Park Express now provides regular weekend service from Union Station to the Grand County ski resort, a two-hour trip each way. Tickets start at $39. 
Too expensive? Denver's RTD bus system operates a Ski-n-Ride bus that connects downtown and city suburbs with Eldora Mountain Resort. Eldora often gets left out of the discussion of Colorado ski resorts, but this mom-and-pop mountain is no slouch, pulling down 300 inches of snow per year, with 680 acres of skiable terrain and a top elevation of 10,800 feet. An RTD day pass costs just $9, and Eldora is a quick 45-minute ride from downtown Boulder or 90 minutes from Denver.
---
Seattle, Washington
Tiger Mountain State Forest 
Seattle has a ridiculously good public transportation system for adventurers, but the best trip you can take might be to Tiger Mountain State Forest. Located in the Issaquah Alps east of the city, Tiger has more than 70 miles of hiking trails, some of which climb more than 2,000 feet to the summit. You can get there from downtown Seattle by catching the Sound Transit 554 bus to the Issaquah park-and-ride lot, then take the paved Rainier and High School Trails to the Tradition Plateau Trailhead, where you'll find a half-dozen routes up the mountain. The West Tiger #3 Trail is a stunner, offering a five-mile round-trip hike with views of Seattle and Puget Sound at the summit. The bus runs every half-hour during the day, and your one-time fare is $2.75.
---
Staten Island, New York 
Moses Mountain 
For being the country's largest metropolis, New York City and its outlying burbs have a shocking amount of rugged adventure. Take Staten Island's 260-foot Moses Mountain, where earth and rock were stacked during a 1960s highway project. Over the years, Moses Mountain has evolved into a legitimate peak, sprouting trees and trails and offering great views from the center of Staten Island's Greenbelt, the city's largest forest preserve. Be sure to check out the Yellow Trail, a three-mile out-and-back through a dense hardwood forest with 360-degree views of the lush Greenbelt from the summit. To get there, catch the free Staten Island Ferry and take the S62 bus, which stops at the Greenbelt's entrance at Willowbrook Park.
---
Chicago, Illinois 
Indiana Dunes National Seashore and State Park
You don't have to live on the coast to experience the beach. Chicago sits near the edge of Indiana Dunes National Lakeshore, with 15 miles of wild coastline along the south shore of Lake Michigan. A 90-minute train ride from Chicago's Millennium Station ($8.25) will take you directly to Dune Park Station and the Calumet Dunes Trail, which runs for nine miles through wetlands just inland from the beach. Or head into Indiana Dunes State Park and climb the park's Three Dune Challenge: Run a 1.5-mile course climbing sandy slopes that hit 40-degree pitches up Mount Jackson (176 feet high), Mount Holdon (184 feet), and Mount Tom (192 feet). The South Shore Line runs trains from Chicago through the park at all hours of the day on weekends. 
---
Helena, Montana 
South Hills 
Helena might not have the cachet of Missoula or Bozeman, but it does have 70 miles of mountain-bike-friendly singletrack only 15 minutes from downtown. Even better, Helena has the Trail Rider, a free shuttle bus that runs to key trailheads throughout that expansive South Hills trail system. It comes equipped with a massive bike trailer, so mountain bikers can run laps on the outlying singletrack without ever having to start their car. Once you're on the bike, take your pick of buff singletrack rolling through open meadows and fast descents with banked turns through ponderosa pines. The eight-mile Helena Ridge ride is a must, thanks to its combination of chunky rock gardens and fast dirt through open meadows. The free shuttle runs five days a week from May through August. 
Lead Photo: Ezra Jeffrey/Unsplash