Wild Aid: Safaris With a Purpose
Four options for the wildlife-conscious traveler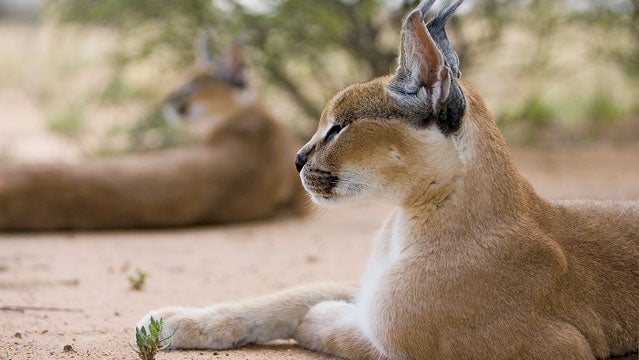 The African Foundation
Heading out the door? Read this article on the new Outside+ app available now on iOS devices for members! Download the app.
The news out of Africa isn't good. In 2011, poachers slaughtered an estimated 25,000 elephants—and 448 rhinos in South Africa alone. Animal trafficking is now the world's third-largest criminal industry. Thankfully, a new crop of safaris lets travelers see endangered wildlife and help save it, too.
Wild Aid: 100 Miles for Elephants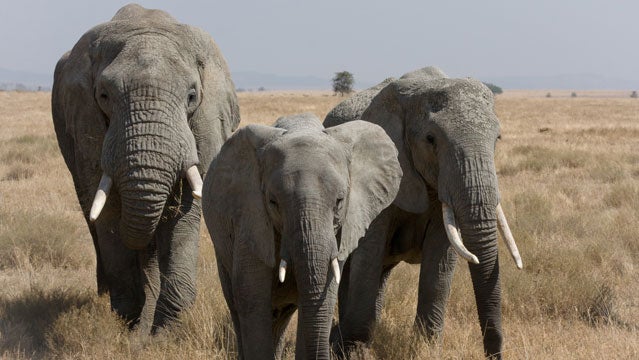 WHERE: Kenya
WHO RUNS IT: Hidden Places
Hidden Places' founders, veterinarian Dag Goering and author Maria Coffey, started the Elephant Earth Initiative to make life better for the world's largest land mammal. Join them by raising pledges of $500 to $2,500 to walk with Samburu guides on a nine-day camel-supported trek across Laikipia Plateau, home to one of East Africa's largest free-ranging elephant populations. Stay the first night in a luxury tented camp, then rough it for a week in expedition tents. January 23–31; from $3,450 per person.
Wild Aid: 2013 Safaricom Marathon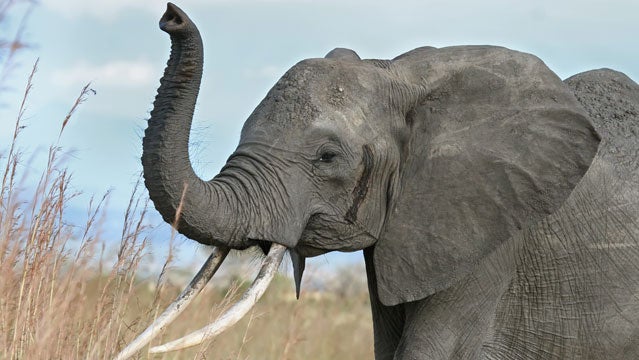 WHERE: Kenya
WHO RUNS IT: Tusk Trust
This hilly marathon through Lewa Wildlife Conservancy has raised more than $3 million for conservation projects. In addition to trip cost, overseas participants in the June 29 race pay a $1,500 entry fee, which goes to Tusk, a U.K. non-profit devoted to protecting African wildlife. The eight-day trip includes training runs and game drives (June 23–30; $2,799 per person). Slow of foot? Opt for Uncharted Outposts' Conservation Safari, an 11-day adventure through Lewa, the luxury camp Sarara, and the Masai Mara ($8,995 per person; reference UNCHARTEDCONS2013 when you book to donate five percent of the cost to Tusk).
Wild Aid: Africa Conservation Safari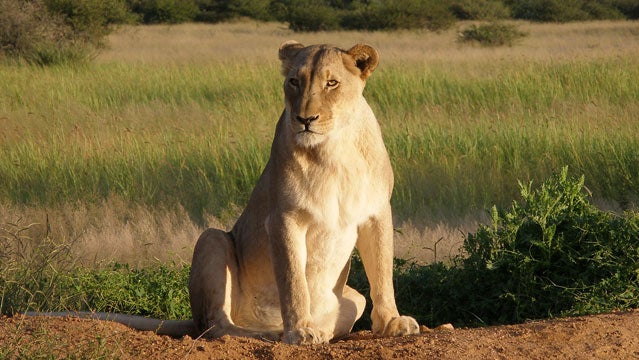 WHERE: Namibia, Botswana, South Africa
WHO RUNS IT: African Safari Company
This 12-day itinerary offers a crash course in conservation. In Namibia, visit Na'an Ku Se—a wildlife refuge that so impressed Brangelina, the couple donated $2 million—then head to Okonjima Bush Camp and the AfriCat Foundation, home to cheetah rehabilitation. After a stop in Botswana's Mashatu Game Reserve, the trip winds up in South Africa at Kwandwe Private Game Reserve, where helicopter rides afford sweeping views of the park's rhino-darting program. Proceeds from this portion of the trip support Kwandwe's rhino project. From $7,750 per person.
Wild Aid: Gorilla Tracking in the Congo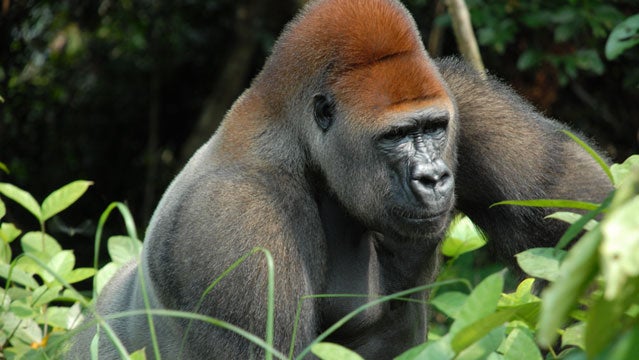 WHERE: Republic of the Congo
WHO RUNS IT: The Wilderness Collection
Threatened by poaching and the Ebola virus, the western lowland gorilla is also facing increasing habitat loss. The Wilderness Collection, a conservation-focused company, is pioneering gorilla-oriented tourism here, opening the first two lodges in the heart of the Congo Basin. At the simple bamboo Lango Camp, you take game drives on the savanna. At Ngaga Camp, in the heart of the rainforest, you'll track gorillas. A portion of your fee goes toward the Wilderness Wildlife Trust, which supports anti-poaching programs. From $5,350, plus $650 for internal charter flights.