Best of Travel: 16 More Things We Loved
Even more of the most adventurous landscapes, lodges, and outfitters on earth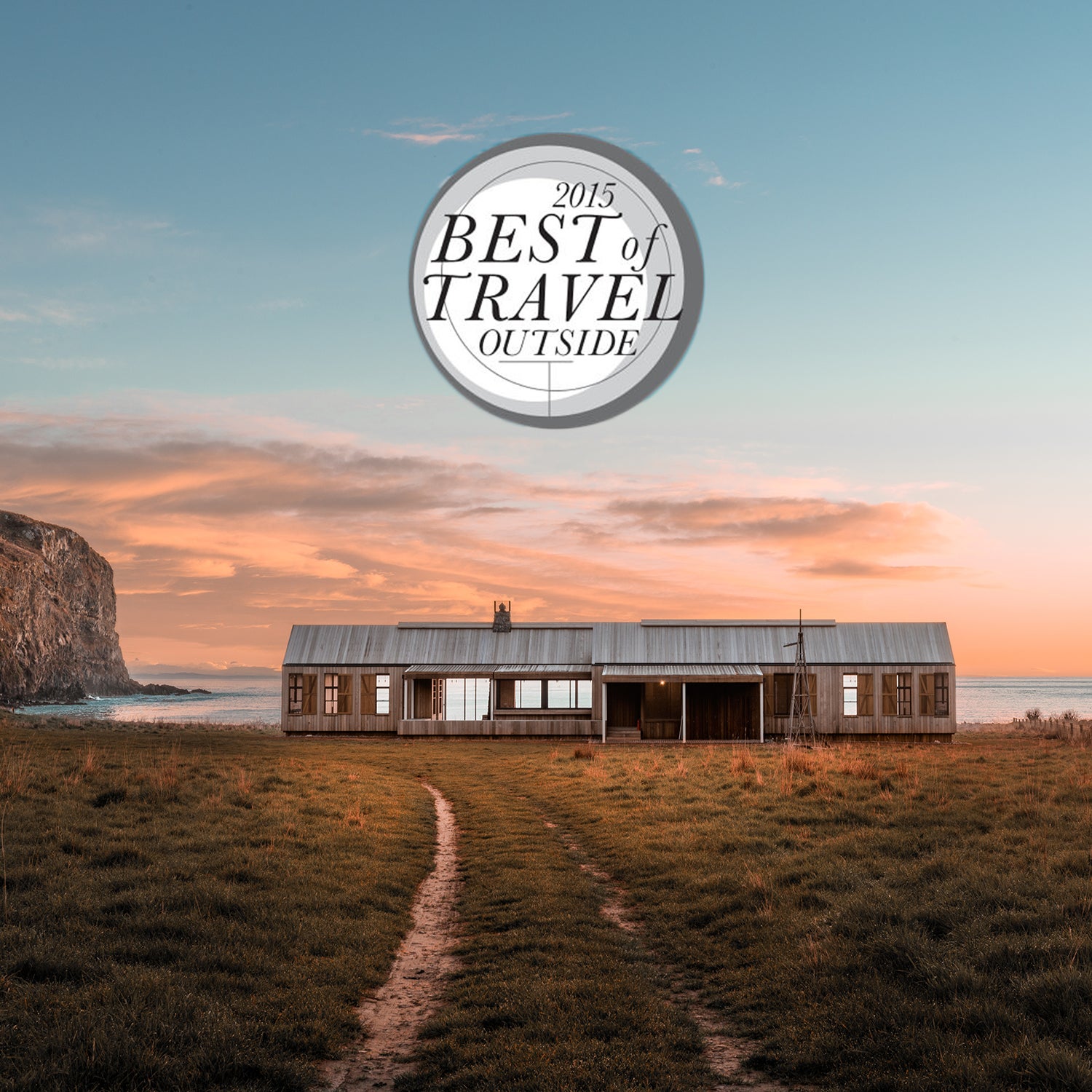 Heading out the door? Read this article on the new Outside+ app available now on iOS devices for members! Download the app.
Even if they didn't snag the tippy-top spots on our 2015 Best of Travel list, these outstanding runners-up still deserve an award for being the best in their respective fields.
Want to see the wildlife of Uganda or ride a camel in the Sahara? The outfitters here have you covered. Seeking endless streams for paddling or miles of world-class singletrack? Turn your attention to the top states and countries for outdoor adventure. Looking for that perfect lodge to call home while you're making mincemeat of your bucket list? The accommodations here range from some of the most luxurious on the planet to a spot you can snag for under $50 per night. There are even some ideas you probably didn't know existed until now. Heli-fishing, anyone? 
Yes, deciding where to plan a trip can feel a lot like throwing a dart at a map, but you don't have to worry about that with this list of outfitters, lodges, and adventure hubs. They're all bull's-eyes. 
Outfitter: Alaska Alpine Adventures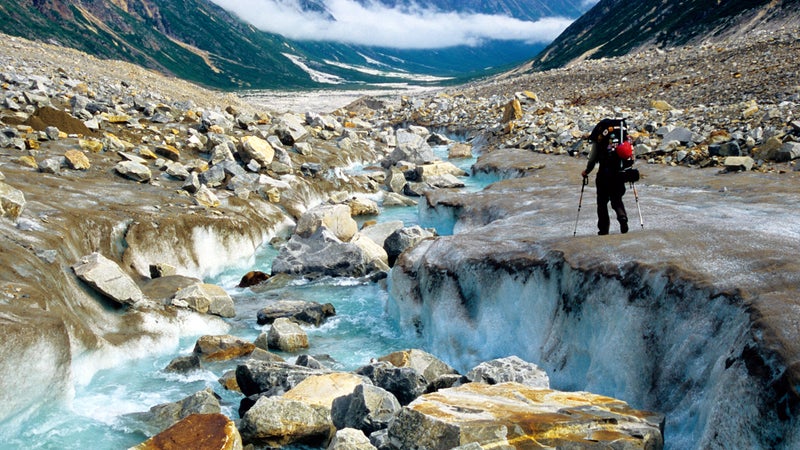 The main reason we're picking Alaska Alpine Adventures is founder Dan Oberlatz. The restless 46-year-old uses his company as an excuse for his guides to explore the remotest, most beautiful, baddest-assed expanses of the country's wildest state. When you sign up as a "client" on AAC's trips, you're less of a customer and more of a joint participant. In 2007, a few guests itching for something new found a 55-mile route through the rugged Neacola Mountains in Lake Clark National Park. Last year, Oberlatz helped another pair of longtime regulars blaze a 100-mile backpacking route into the 19 million–acre Arctic National Wildlife Refuge. Plus, Oberlatz is an all-around great guy—send him a bottle of fine bourbon and he'll give you all the beta you need for your own adventure.
---
Outfitter: Absolute Travel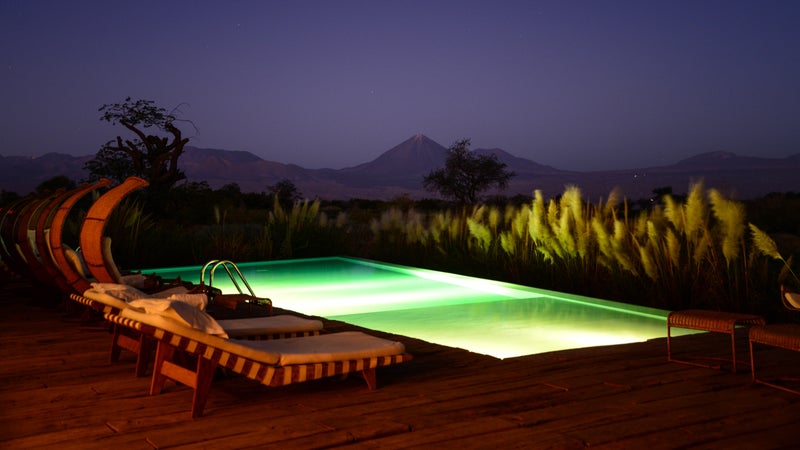 Customization has become all the rage among outfitters, but New York–based Absolute has been doing it longer than just about anybody else. No matter what you want to do, they pair you with experts in the field. For example: Want to track gorillas in Uganda? Absolute will ask Dr. Gladys Kalema-Zikusoka, the most revered gorilla doctor on the planet, to take you. Sure, these trips are $800 a day and up (with stays at ultraluxe 18th-century South Asian palaces to justify it), but the tailor-made itineraries maintain a focus on local issues. You can explore life in Delhi's more colorful neighborhoods before trekking in the Himalayas, or meet with gender rights activists in Nicaragua after getting tubed.
---
Outfitter: Volcanoes Safaris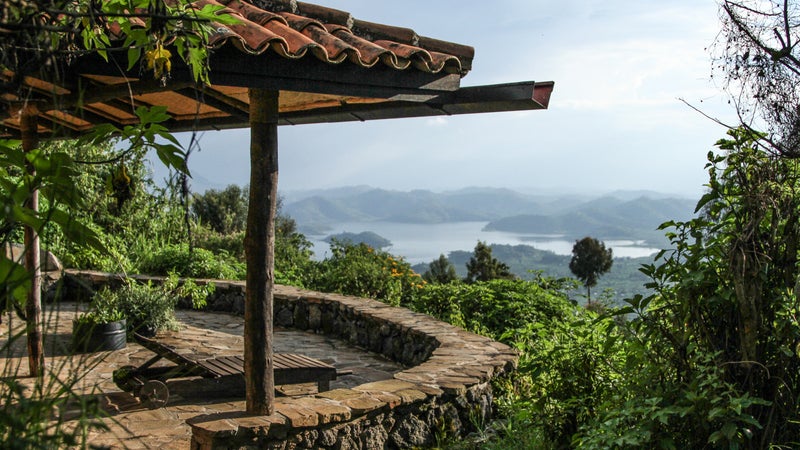 Volcanoes Safaris, with four lodges in Uganda and Rwanda, has been a shining example of adventure travel as a positive force for change for the past 18 years. It hasn't been easy. Co-founder Praveen Moman started the company not long after the Rwandan massacres rocked the region in the 1990s. He persevered and convinced locals that tourists would still line up to see the region's unique and endangered wildlife. The effort is paying off with innovations like a gorilla veterinary program and trusts that teach locals how to form businesses. Since initiating those programs, infant mortality rates have begun falling, great ape survival rates have risen, and communities have greater access to resources like education and medical care. This year, Volcanoes offers new flying safaris between its a lodges to track mountain gorillas, find isolated pockets of chimpanzees, and look for eagle owls and harrier hawks on a new birding trail.
---
Outfitter: Wildland Adventures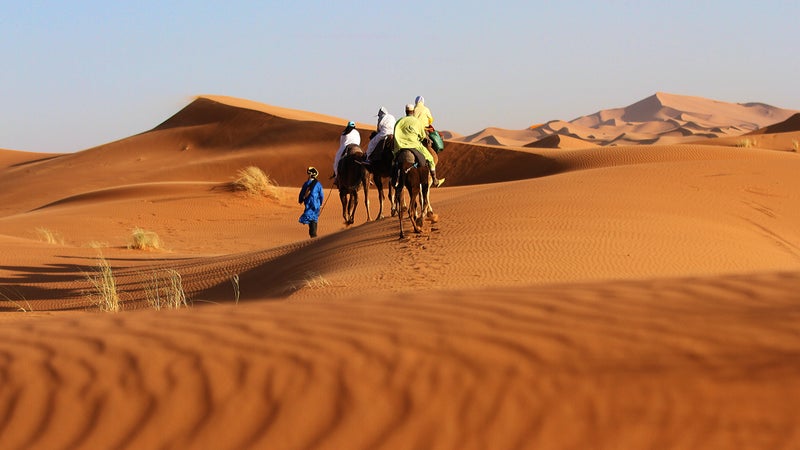 With just 15 people on staff—12 if you don't count the company's three dogs—Wildland Adventures is proof that authenticity is best served small. The Seattle-based company offers 150 trips on six continents, but many of them began as (and still are) efforts to improve local economies, like tracking tigers in India, hiking the Andes, and watching lions in Kenya. (Wildland also spearheads a worldwide effort called Travelers Against Plastic that aims to rid the travel industry of its disposable plastic water bottle habit.) Wildland excels in itineraries to Africa and South America, but its trips to Costa Rica are the best—founder Kurt Kutay once worked for the country's national park system. This year, Wildland uses that knowledge with a new coast-to-coast Costa Rica adventure that includes rafting the Pacuare River and snorkeling to see humpbacks along the Osa Peninsula.
---
State: Oregon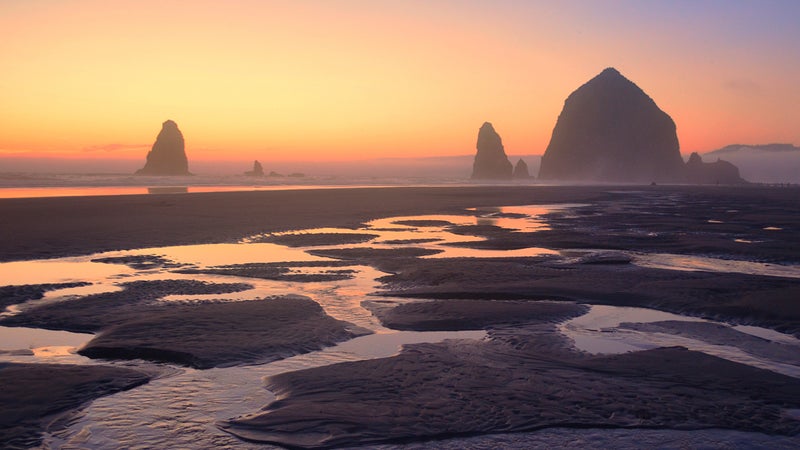 Oregon is where the Pacific Northwest meets the West. Yes, there are ferny forests, monumental volcanoes, and brawny rivers, but more than half the state is desert country, with thundering canyons such as the Owyhee, where the chocolate rhyolite walls are so spectacular that it would be a well-known natural wonder if it weren't so remote. The surf rolls in consistently at places like Oswald West State Park, named after the 14th governor, who made the entire coast a public place, and yet you can ski year-round on Mount Hood. The mountain biking in Bend and Hood River is famously great, but don't miss Oakridge and its Alpine Trail or the endless fat-bike beach rides around Florence. Bring a sandboard and ride the 500-foot-high Oregon Dunes, or just move here and build a life around rafting the Rogue and steelheading the Deschutes. And try the beer. Did you know Oregonians make that, too?
---
State: Utah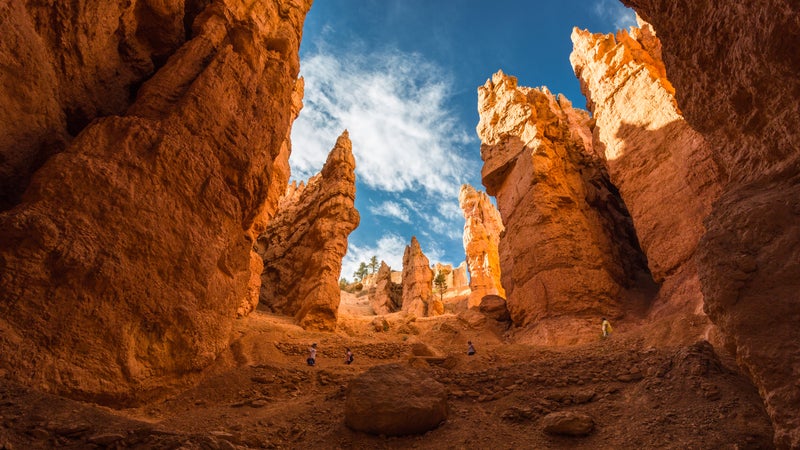 Zion National Park. Wasatch. Alta. Green River. Bryce Canyon National Park. Monument Valley. Indian Creek. Escalante National Monument. Porcupine Rim Trail. Arches National Park. Castleton Tower. Canyonlands National Park. Don Hatch. Dinosaur National Monument. La Sal Mountains. Little Cottonwood Canyon. Big Cottonwood Canyon. Park City. Slickrock Trail. Deep Creek Wilderness. Mount Timpanogos Kings Peak. American Fork Canyon. Colorado River. Petzl. San Juan River. The Whole Enchilada Trail. Capitol Reef National Park. Incredible Hand Crack route. Deer Valley. Saint George. Buckskin Gultch. Peek-a-Boo slot canyon. Hayduke Trail. Glen Canyon National Recreation Area. Nine-Mile Canyon. Cedar Breaks National Monument. Snowbird. Monarch Cave. Uinta National Forest. Sawtooth National Forest. Antelope Island State Park. Lone Peak Wilderness. Polygamy Porter. Little Wildhorse Canyon. Kor-Ingalls Route. Echo Canyon. Vernal. Black Diamond. Parowan Gap Loop. Moab. And "memberships" are no longer required to get a drink in a bar. Got it?
---
State: Vermont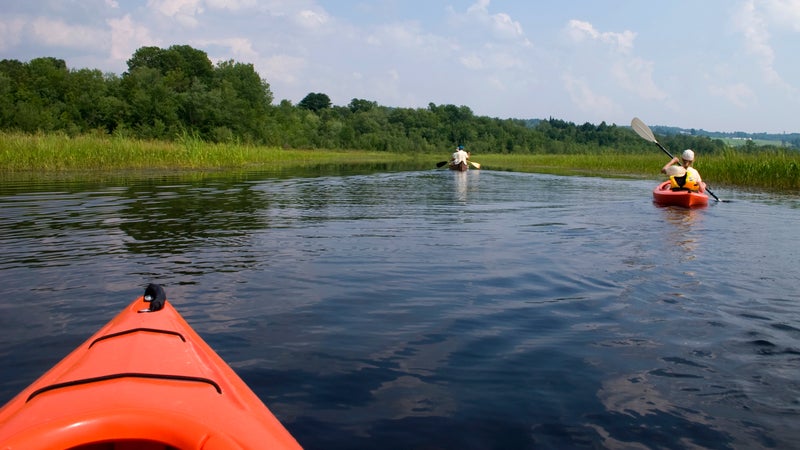 With a touch more than half a million people spread over 9,000 square miles of land (three-quarters of which is forest), Vermont feels a lot like one giant recreation area. There are plenty of 2,000-foot peaks and more than 1,000 miles of hiking trails, so no matter where you go, you're never far from a trailhead. Paddlers have more than 7,000 miles of rivers and streams, like the Missisquoi, Lamoille, and Winooski (which also hold some big fish). Mountain bikers crank along some of the region's best singletrack at the Kingdom Trails in the Northeast Kingdom or at the ever-expanding Green Mountain trail network near Pittsfield, while road cyclists delight on century rides like the Lincoln-Appalachian-Middlebury-Brandon gap ride that links four mountain passes with at least 7,700 feet of climbing. Skiers can tackle East Coast classics like Jay Peak and Mad River Glen. After all that activity, it's easy to pull up at one of the state's 39 excellent microbreweries—like staff favorite Hill Farmstead.
---
State: Wisconsin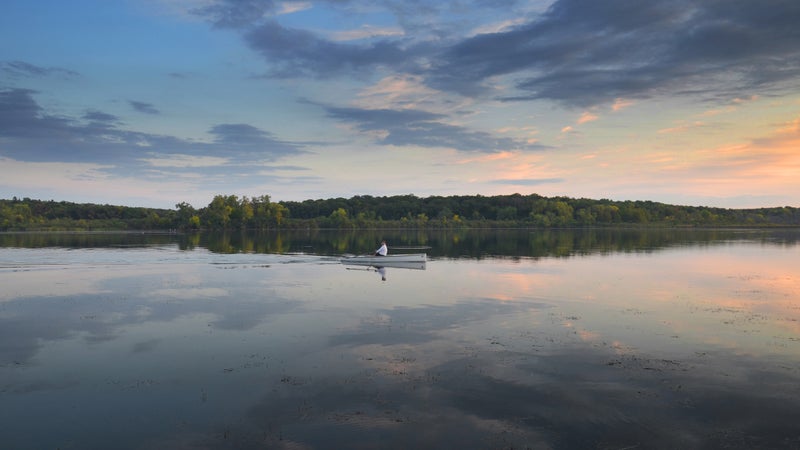 This state often gets overlooked for the North Country forests of Michigan and Minnesota. But it shouldn't. Wisconsin has more lakes than Minnesota (about 15,000), a long culinary history (okay, mostly beer and cheese, but who doesn't like beer and cheese?), and thousands of acres of forests to play in. The Wolf River near Langlade has some of the best whitewater in the region, with nearly 40 miles of riffles that grow into Class IV drops in spots. Steelhead, coho, and chinook migrate up the Bois Brule River from Lake Superior, and bicyclists have thousands of miles of gravel grinding and country lanes near New Glarus—home to the eponymous and delicious brewing company. That's not to mention more than 800 miles of Lake Michigan coastline.
---
Lodge: Berkeley River Lodge, Australia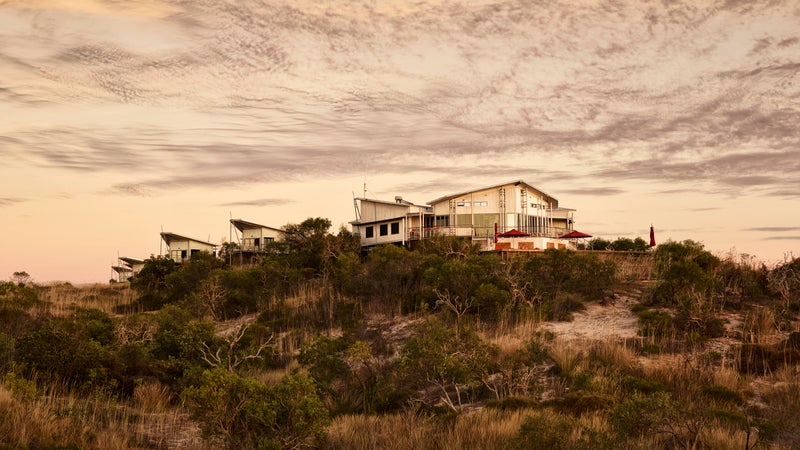 Up until a few years ago, the only way to visit Western Australia's ultraremote Kimberley region was either to sail along the forbidding coast or pilot a burly 4×4 through rough washes to primitive campsites filled with things that might eat you. The Berkeley River Lodge changes that. Built in 2012, it's not so much lodge as it is a 12-acre collection of 20 starkly modern villas with outdoor soaking tubs and airy decks perched on sand dunes. A 120-mile helicopter or plane ride from Kununurra is the only way in or out, and a Bell 407 stays on site to serve as a shuttle for fly-fishing and hiking. Expect dinners under the stars on the beach while sea turtles come to nest. Best to swim in the lodge's infinity pool though—that enticing Timor Sea out front is full of crocs. From $3,475 for three nights.
---
Lodge: Nimmo Bay, British Columbia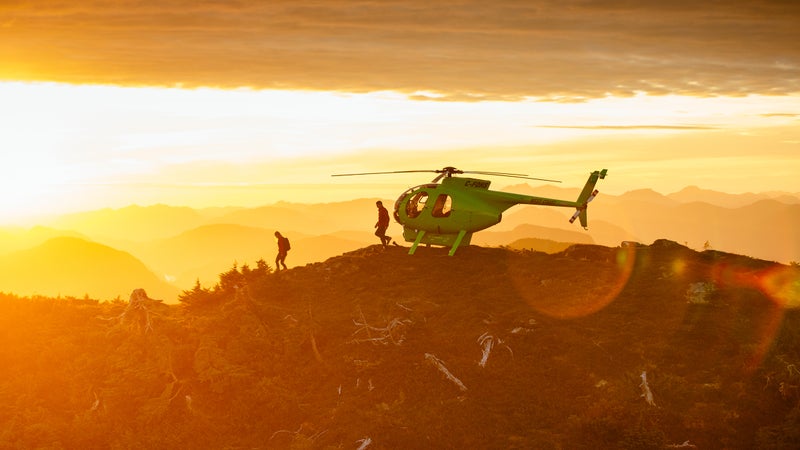 The Great Bear Rainforest of coastal British Columbia covers an area bigger than Switzerland and teems with Endor-like life. Trees can be 1,000 years old. Musky spirit bears wander the forest (don't expect to see them though). The streams that drain this 50,000-square-mile wilderness grow steelhead, coho, and Dolly Varden the size of ewoks. On the very southwestern edge of it all sits the Nimmo Bay Wilderness Resort. Six cabins with knotty-pine walls and red tin roofs rest on stilts above the surging tide; another three cottages with two bedrooms each are found within earshot of a gurgling waterfall. Spend your days kayaking with whales, hiking on 10,000-year-old glaciers, and using a helicopter to fly-fish the Seymour or 50 other rivers. Come evening, sip cocktails around a floating fire pit, refuel on scallop soup and Dungeness crab, and hit the cedar-plank hot tub. From $1,229.
---
Lodge: Hacienda El Porvenir, Ecuador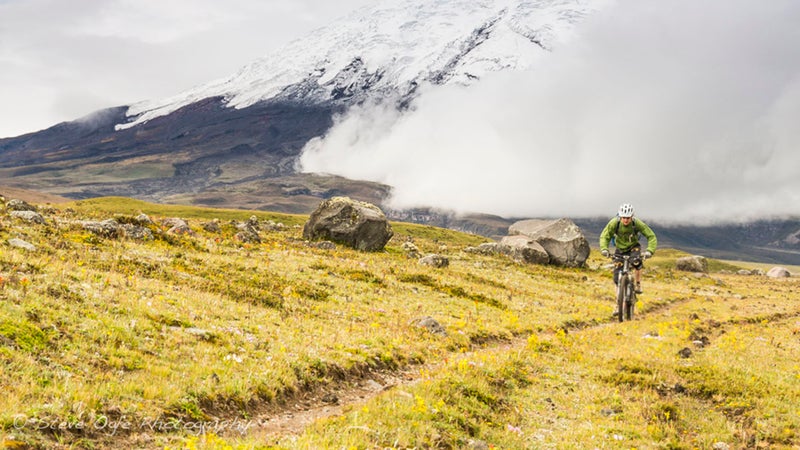 Anyone who's been to Ecuador will tell you the country excels at volcanoes and ranches—the 22-room Hacienda El Porvenir offers the best of both. This working farm sits on the flanks of Rumiñahui Volcano, three miles from Cotopaxi National Park, meaning big Andean recreation lies right outside the heavy wooden door. You can scale the 15,200-foot volcano and be back in time for grass-fed steak that night. Or don a loaner wool poncho and ride a horse under the shadow of four more towering volcanoes. The best part? A stay here won't cut into your Galapagos funds. Traditional double rooms with exposed-beam ceilings and fireplaces go for less than $100 a night; simple rooms with shared bathrooms are even less. From $35.
---
Lodge: Taylor River Lodge, Colorado
Like the Spinal Tap joke, ultraluxe travel company Eleven Experience goes a step beyond. Each lodge is designed so that you can wake up, tell a guide what you want to do that day—ski, fish, mountain bike, get a massage, cook a gourmet meal—and they'll make it happen. The new Taylor River Lodge, slated to open late this summer near Crested Butte, will be no exception. The property, which sits in the Taylor Canyon on the banks some of the best trout water in the West, will have seven cabins and a larger single-family home. Sleep well, then have a personal guide take you fishing for 20-inch 'bows, rafting down the river's Class III rapids, or climbing up 12,162-foot Mount Crested Butte's Sunset Ridge. Relax in the riverside bathhouse with a Colorado brew before dinner. From $1,000, all-inclusive.
---
Country: Norway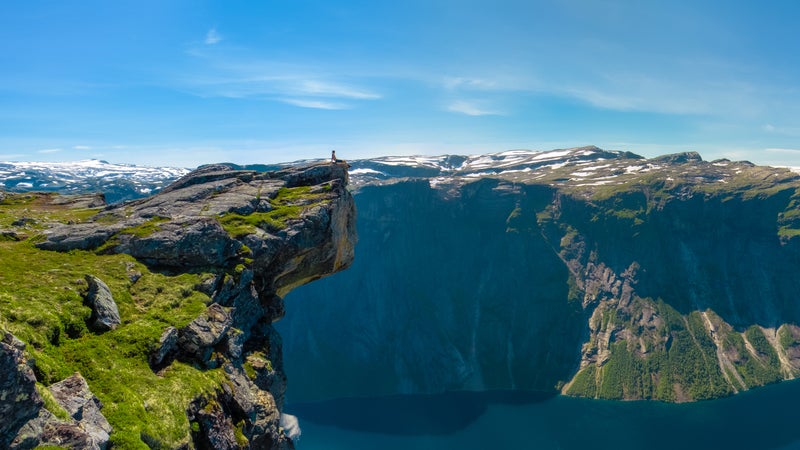 In Norway, the people's right to wilderness is enforced with Allemannsretten, a policy that says anyone can hike or ski across coastlines, forests, mountains, or bogs, as long as the land isn't fenced. That's 150,000 square miles of mountains, rivers, and fjords and just over 5 million people. Head out to the 66-mile Nordfjord for year-round ski mountaineering, mountain biking, and hiking. Base out of Balsnes Farm Hotel, a newly renovated traditional Norwegian farmhouse with just four rooms and fjord views. Or surf and swim in the mellow Gulf Stream–heated waters off the beaches of Hoddevik on the Norwegian Sea. The wonder doesn't stop when you come into town. Culinary temples like Oslo restaurant Maaemo serve foraged items plucked from Norway's landscape—the fjords and peaks you were rambling through, that is. Don't feel overwhelmed by everything there is to do: With 18-hour summer days, there's plenty of time to fit it all in.
---
Country: Sardinia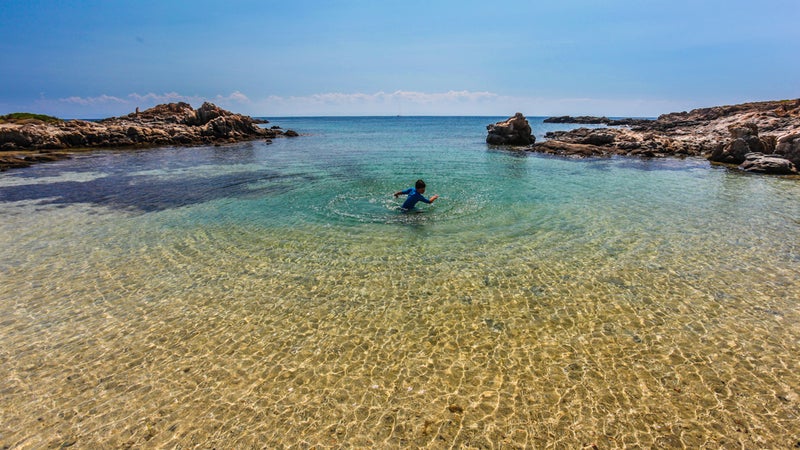 Wild and sparsely populated, Sardinia packs in more adventure than you would ever believe fits into a 9,300-square-mile Mediterranean island. Stay at the charming Villa Asfodeli in the mountainous southwest village of Tresnuraghes. The hotel occupies an old restored house with views to vineyards and the Mediterranean beyond. Then head inland to hike amid peaks that top out at 6,000 feet, or surf the west coast, where the prevailing mistral winds provide consistent swells up to 12 feet, or kayak the northern archipelagos to private sun-bleached sand beaches. After a packed day, recover with some local specialties. Sardinia is an Italian autonomous region, but a history of invasion and occupation gives the food an international flair—Arabic staples like saffron and lamb, a French love of heavy cream and cheese, the ubiquitous Italian ingredients of olive oil, basil, tomatoes, and seafood plucked straight from the Mediterranean. Take a road ride or climb a rock crag the next day. Better yet, do both before the sun sets. When an island packs in this much action, everything's right there for the taking.
---
Country: South Africa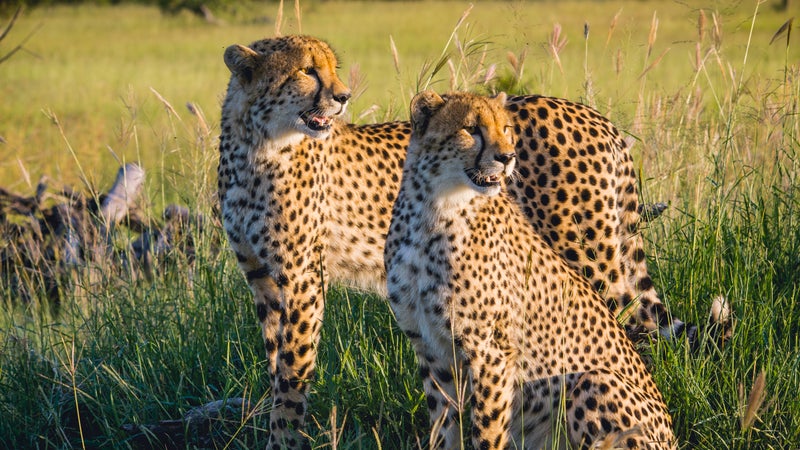 South Africa isn't exactly terra incognita. Adventurers have been hunting the Big Five here long before Kruger, the country's iconic national park, was established in 1926. But there's still a lot of discovery to be had in this huge, wild country, with some of Africa's highest mountains, almost 2,000 miles of coastline, and an exciting, constantly evolving wine scene. You could visit Hluhluwe-iMfolozi Park, a game reserve established in 1895 as the hunting grounds for the Zulu royal family, and search for endangered black and white rhinos on a safari. Or hit the deserted yellow-sand beaches of the Maputaland coast to surf its challenging breaks and snorkel amid dolphins, whale sharks, manta rays, and giant sea turtles. Or simply make base camp in Cape Town, where world-class surfing and hikes coexist with innovative food and big-city nightlife. Splurge on the three-bedroom Villa Two at luxe hotel Ellerman House, a gorgeous new addition with an infinity pool overlooking Bantry Bay.
---
Country: New Zealand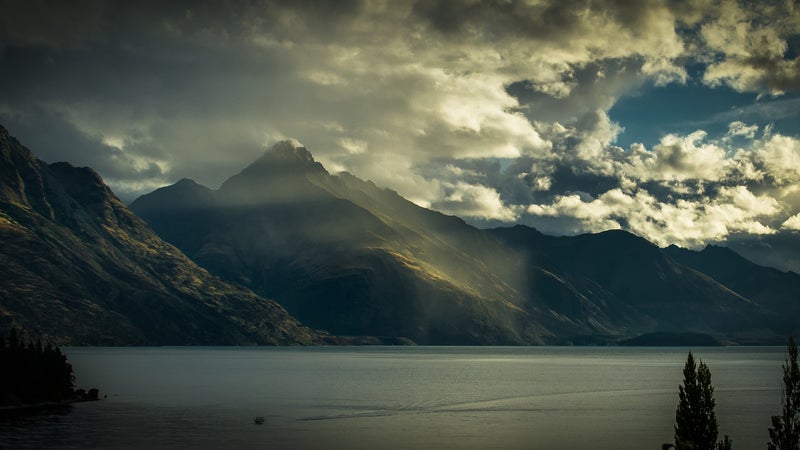 Four and a half million Kiwis are spread out on two islands that combined offer 9,000 miles of coastline, mountains reaching 12,218 feet, and no point anywhere farther than 79 miles from the sea. While the natural icons will always take center stage, it's worth spending a few days in Christchurch to see how the city is reinventing itself after a devastating 2011 earthquake with projects like Re:Start, a shipping container shopping mall in the heart of the city, and the Cardboard Cathedral, a beautiful 700-seat transitional structure designed by architect Shigeru Ban. Hunker down at Scrubby Bay, a brand-new cedar-clad beach house that sleeps 14 people and is set in an isolated, sun-drenched bay just an hour's drive southeast of the city. From there, head southwest to kayak Marlborough Sound, trek in Mount Aspiring National Park, and whitewater kayak the Class IV–V coastal rivers, like the Hokitika.
More of Outside's 2015 Best of Travel: 
Destinations: 30 Incredible Trips to Take in 2015
Gear: The 5 Best Pieces of Gear for the Road
Guides: 5 Travel Guides You Need to Know
Lead Photo: Stephen Goodenough/Annandale