The 25 Trips You Need to Take This Year
Our travel writers found unsung surf breaks, breathtaking lodges, waist-deep powder, and high-alpine gastronomy in these perfect escapes
Heading out the door? Read this article on the new Outside+ app available now on iOS devices for members! Download the app.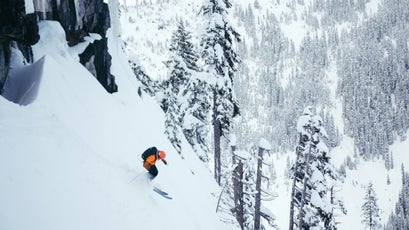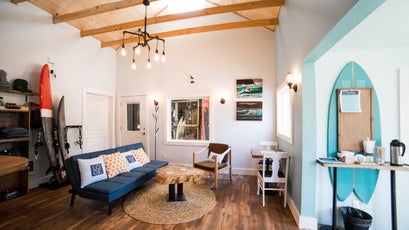 Washington
In 2017, two Seattle-based surfers turned a mid-century motor lodge in the coastal town of Westport into a communal hub for anyone looking to hit the area's beach, point, and cove breaks. Loge Camps takes a variety of budgets into consideration, offering private hotel rooms, hostel beds, and a campground. In addition, soft-top and performance board rentals are available on-site. A few hours inland, in Leavenworth, Loge has built a small Bavarian-themed mountain village on the Wenatchee River, with front-door access to some of the most popular skiing and mountain biking in the state. The 2.6-acre commune has all the amenities of its sister property but with the bonus of a bike- and ski-tuning shop. There's even a training area where you can brush up on your avalanche-response skills. From $135; logecamps.com —Graham Averill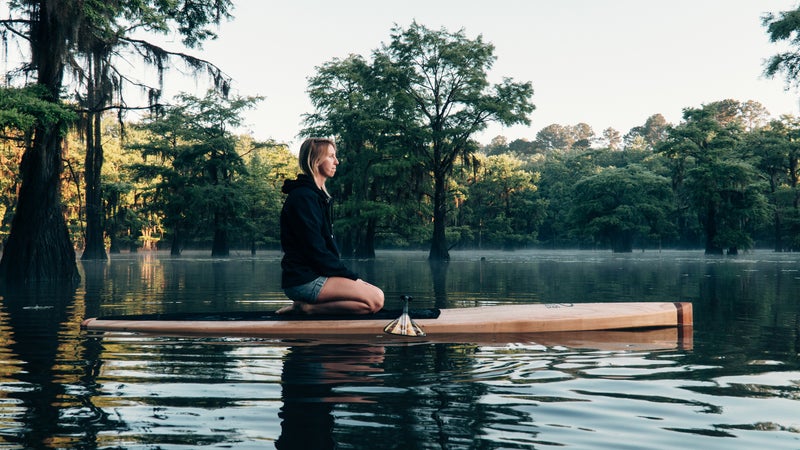 Texas
With 95 percent of the Lone Star State in private hands, access to canoe-friendly water has been tricky. That's changing with the launch of Texas Paddling Trails, designed to improve maps, mark routes, and build and restore put-ins and take-outs around the state. Texas now has 73 such designated water­ways—up from just 14 a decade ago—spanning nearly 600 miles. To explore some of the best, rent a Civilian Conservation Corps–era cabin at Caddo Lake State Park, 170 miles east of Dallas, where ten paddling trails meander through 27,000 acres of swamps and ­bayous. Bring a rod on the 8.8-mile Hell's Half Acre loop, rich in paddlefish. Later, head into Uncertain (population 94) for po'boy sandwiches at Lafitte's Caddo Grocery and Café. The adjacent Johnson's Ranch Marina rents canoes and kayaks with PFDs (from $30; johnsonsranch.net). —Tim Neville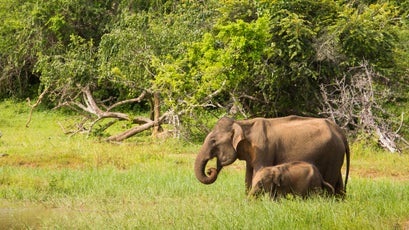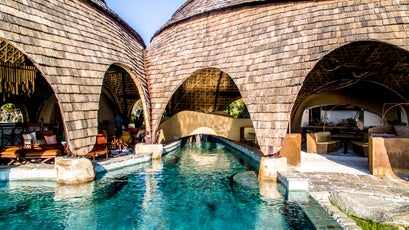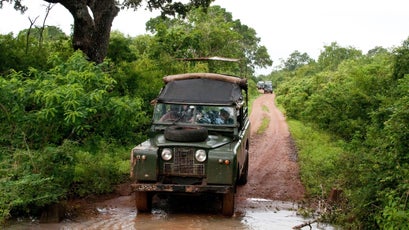 Sri Lanka
There's glamping, and then there's the surreally beautiful Wild Coast Tented Lodge on the Indian Ocean, pitched on the country's largely untouched and lush southeastern side. As Sri Lanka recovered from a decades-long civil war, a team of Dutch, English, and local architects created the whimsical, inventive series of 28 cocoon-like tents, which were then constructed from weatherproof fabric, teak, and bamboo to blend in with the surrounding jungle, beach, and boulder-strewn landscapes. Game drives through wildlife-rich Yala National Park offer a glimpse of sloth bears, leopards, elephants, and monkeys, while to the south and west you'll find dozens of empty surf breaks with warm water and consistent swells, many of which are easy enough for beginners. From $445, meals included; resplendentceylon.com  —Stephanie Pearson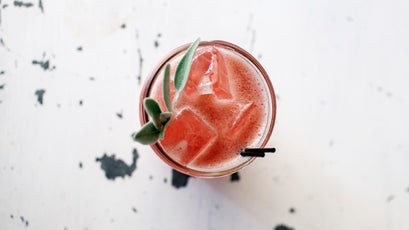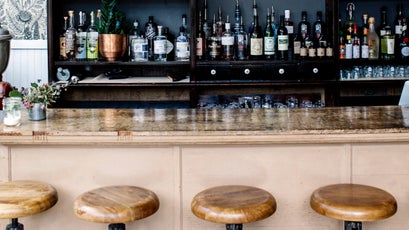 Colorado
Some bars are worth a special trip. Bread Bar, a 19th-century bakery turned unlikely watering hole in the small old mining town of Silver Plume, is one of them. A 45-minute drive west of Denver on I-70 and perfectly positioned for a stop on the way back from Loveland Ski Area, the quintessentially Rocky Mountain bar serves an all-star selection of Colorado wines and craft beers, as well as cocktails named after historical regional characters like the infamous gambler Cortez Thompson, who is honored with a lava-salt-rimmed concoction of tequila and grapefruit soda. In summer bands perform on the patio, while chefs from top Denver restaurants cook up classic New American fare, like fried-chicken sandwiches and lobster grilled cheese. Open Friday through Sunday; breadbarsp.com  —Jen Murphy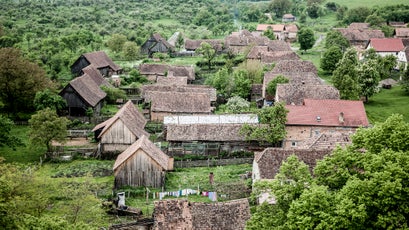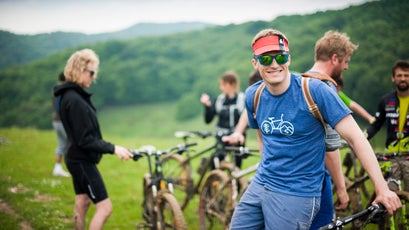 Romania
With its abundance of two-lane country roads and varied landscape of mountains, hills, and plateaus, Romania is finally getting recognition as an absolute heaven for cyclists. From May to October, the Slow Cyclist offers five-day trips into the heart of Transylvania, taking you through quiet Saxon villages, brilliant wildflower meadows, and beech and oak forests that are home to one of Europe's largest populations of bear and wolf. You'll ride 20 to 40 miles a day, with stops to hunt for truf­fles and explore local villages and their well-preserved traditional lifestyle. Lodging is in simple guesthouses and charmingly restored 18th-century homes, with meals such as cabbage lasagna and homemade plum brandy. From $1,665, all-inclusive; theslowcyclist.co.uk —J.M.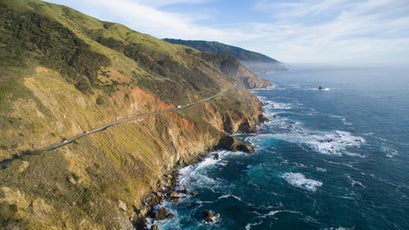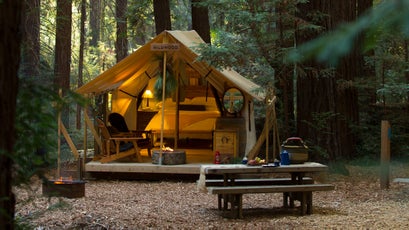 California
Sandwiched between the Pacific Ocean and the Santa Lucia Mountains, the new Ventana Big Sur resort sits on 160 pristine acres overlooking the coast. It's got a laid-back mountain-cabin vibe (albeit a really high-end one), with 59 rooms plus a handful of glamping tents tucked into a small canyon among the redwoods. If you can drag yourself away from the communal Japanese hot baths, yoga and tai chi classes, and infinity pool overlooking the ocean, there's a lot to explore in the area. A nearby stretch of Highway 1 has long been a favorite with road bikers. For surfers there's easy access to a mini point break at the mouth of Big Sur River. And hikers can hit a number of remote beaches on the nine-mile Andrew Molera Loop or immerse themselves in the giant redwoods of Pfeiffer Big Sur State Park. From $675; ventanabigsur.com —G.A.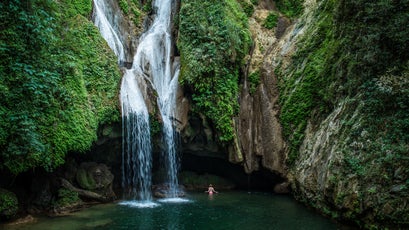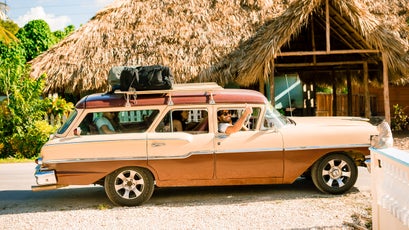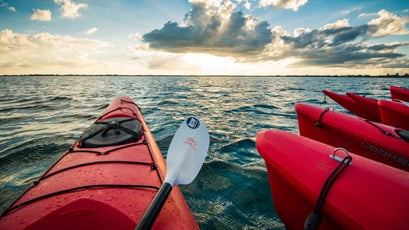 Cuba
Because it was isolated for so long, this country has some of the most spectacular intact coral reefs and tropical ecosystems in the world. The best way to see them? Paddling with Cuba Unbound, a branch of ROW Adventures, which recently partnered with local outfitters to offer the only kayak tour available on the eastern side of the country. The eight-day trip starts in the city of Holguín, from which you'll explore the northern coast, gliding over vibrant reefs of fan and brain corals, swimming with clown fish, and bunking at the Cayo Saetía Hotel on an island in the Bahía de Nipe, a 1970s retreat for the country's communist elite. When you aren't paddling, you'll hike little-known mountains in Alejandro de Humboldt National Park and spelunk in the crystal-rich Cueva de los Panaderos. Mixed in are tours through classic cities like Baracoa and Santiago de Cuba, known as the birthplace of Afro-Cuban music. Most nights, you'll stay in casas particulares—Cuban B&Bs—and relax over simple home-cooked meals like ropa vieja washed down with cans of Bucanero cerveza. From $3,590; cubaunbound.com —T.N.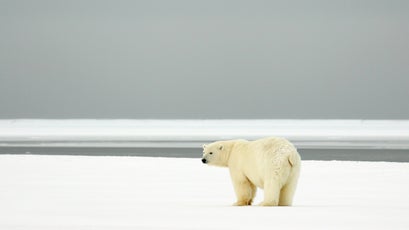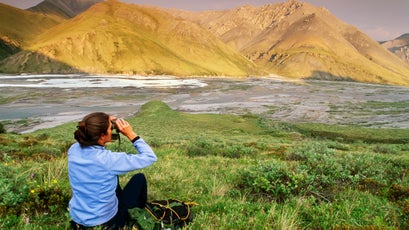 Alaska
For centuries polar bears have gathered on the sandbars outside Kaktovik, an Inupiat Eskimo community on the north shore of Arctic National Wildlife Refuge; there they devour the carcasses of whales harvested in August and September by subsistence hunters. The village offers an unparalleled way to see one of the world's most legendary predators, and with climate change threatening the creature's habitat, the time to see them is now. Unlike the mass-market tundra buggies on Hudson Bay, which park travelers above the action, local guides take no more than six people out in small open boats, affording you the equivalent of courtside seats. From 90 feet away, you'll observe mammas and cubs somersaulting on the beach and play-wrestling with eight-foot-tall males in a steely, end-of-the-world landscape of sand, water, and sky. From $1,899, including the three-hour round-trip flight from Fairbanks; northernalaska.com —Kate Siber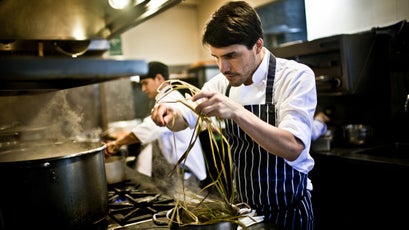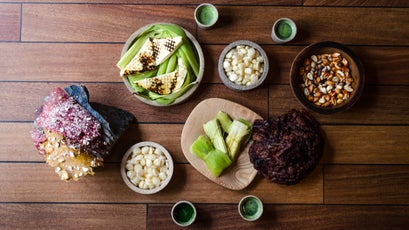 Peru
Virgilio Martinéz helped put Lima on the global culinary map when he opened Central, an eatery ranked number one in the country in 2012 by the Peruvian restaurant guide Summum. With his new project, Mil, the chef has turned the spotlight on Peru's verdant Sacred Valley, his favorite source of high-altitude ingredients. Located near the Incan ruins of Moray, just outside Cuzco, the restaurant focuses on Andean cuisine prepared with ancient cooking techniques like the pachamanca, an underground barbecue. Diners enter the 40-seat restaurant through a food lab, where Martinéz and his team plan to create house-made chocolate. Outside, the crew hovers over fire pits of roasting corn and potatoes. One ambitious tasting plate is an homage to the potato. (The country produces more than 4,000 varieties.) Be warned: Mil sits at 11,500 feet, so a single Peruvian craft beer is probably enough to get you buzzed. From $145; centralrestaurante.com.pe —J.M.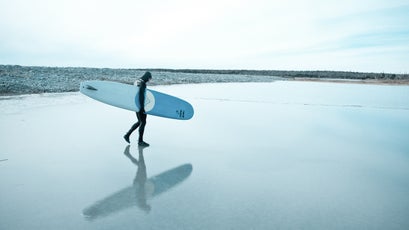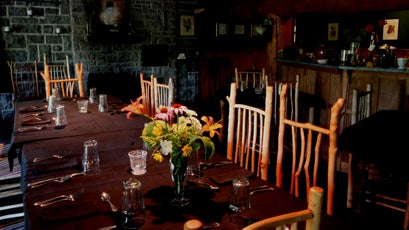 Nova Scotia
Looking for point breaks all to yourself? Pack your six-millimeter wetsuit and migrate to the Canadian maritime province of Nova Scotia, where hurricane season delivers pumping swell from August through November. Or if you're really hardcore, go in December or January—you might have to dodge chunks of ice in the 30-degree water, but you're almost guaranteed unforgettable long solo rides. Nico Manos, Nova Scotia's only pro surfer, offers lessons and rentals at Lawrencetown Beach, 16 miles east of Halifax (from $75; ecsurfschool.com). If the waves aren't firing—or you've surfed to the point of hypothermia—retreat to the peninsula's southwestern interior and the roaring fireplace at Trout Point Lodge. Nestled in the Tobeatic Wilderness, one of the largest protected areas in eastern Canada, the 100-acre property hosts a resident astronomer to help guests spot the region's frequent meteor showers. From $263; troutpoint.com —J.M.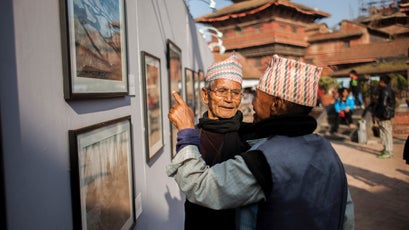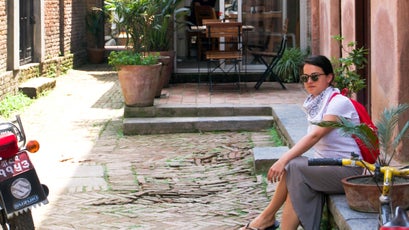 Nepal
In the weeks following the April 2015 earthquake, 33-year-old Nepali photographer NayanTara Gurung Kakshapati operated a relief network out of her family's B&B. Six months later, she unveiled her follow-up effort: a photo festival in Kathmandu, cele­brating the spirit of the people who survived. With works mounted in museums, galleries, and public squares of the mazelike district of Patan, Photo KTM has become a bona fide international event, attracting some 400,000 visitors and sponsors like Instagram and the National Geographic Society. But it maintains its wild ad hoc feel; to wander these streets is to choose your own adventure in a place of history while surrounded by art of the searing present. To raise funds to help rebuild the neighborhood, Photo KTM sells prints, but admission to host sites is free. Stay at ­Swotha Homes, a bed-and-breakfast in Patan (double rooms from $71; traditionalhomes.com.np). —Abe Streep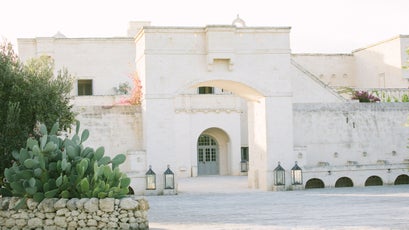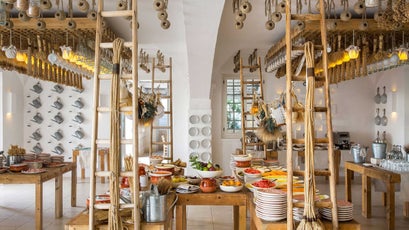 Italy
Even by Italian standards, the southern region of Puglia is an unusually friendly place—and far less visited than the north. Which won't be true for long, thanks to its spectacular location on the Adriatic Sea, drippingly fresh seafood, whitewashed hill towns, and endless rocky coasts and plains to hike and bike. At Borgo Egnazia, a 155-room family-run establishment near the seaside village of Savelletri, guests are immersed in the local culture and assigned a guide who shares insider advice via WhatsApp. When you aren't taking a pasta-making class, sign up for a day tour with former pro cyclist Antonello Losito in the nearby Itria Valley and pedal through sun-washed villages and too many vineyards to count. Trust us, you'll want to work up an appetite: Puglia specializes in spicy cuisine and indulgences like creamy burrata cheese and handmade pastas like orecchiette with broccoli rabe. From $249; borgoegnazia.com —J.M.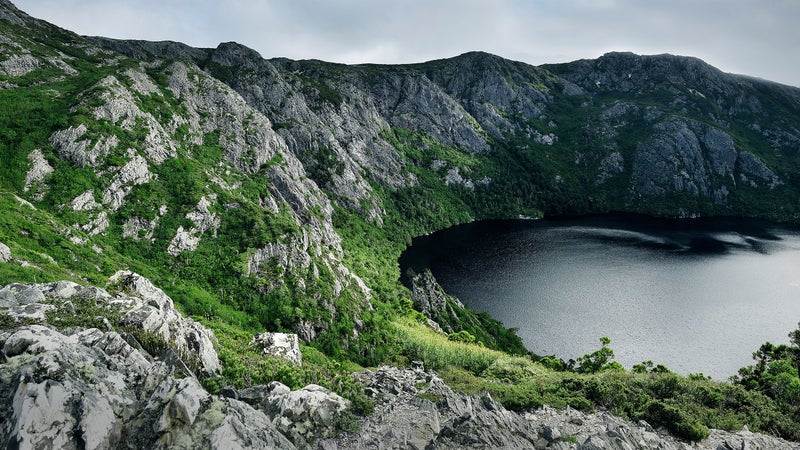 Tasmania
Tasmania feels like the end of the earth. The Australian island-state—a launching point for scientists en route to Antarctica—is blessed with wide-open wilderness and a stunning empty coastline. Start in the capital of Hobart at the Museum of Old and New Art, a subterranean bunker with provocative installations. Then head north to Freycinet National Park to hike up and down mountains to one spectacular beach after another. Make your home the Edge of the Bay Resort, a charming eco-lodge on the water (from $310; edgeofthebay.com.au). You can surf in nearby Bicheno. Next, head to Port Arthur to trek the rugged Three Capes Track, or go inland to tackle the challenging peaks of the Overland Track in Cradle Mountain–Lake St. Clair National Park. Prefer a little more luxury? Check out Great Walks of Australia, especially the three-night Bay of Fires Lodge Walk across a sandy windswept coast (greatwalksofaustralia.com.au). —Mary Turner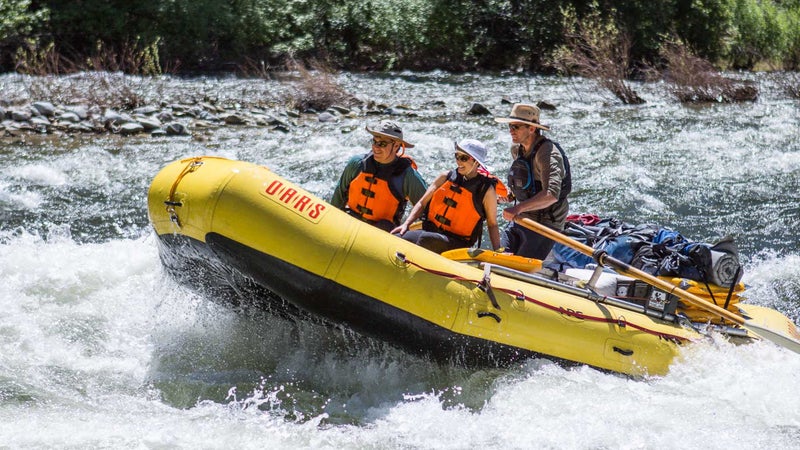 Idaho
This year marks the 50th anniversary of the Wild and Scenic Rivers Act, passed in 1968 to preserve rivers with "outstanding natural, cultural, and recreational value." Only 208 waterways have received the designation, and OARS offers rafting trips on nine of them, including the free-flowing Middle Fork of Idaho's Salmon River. On a six-day adventure, you'll float more than 100 miles of winding water and over 100 sets of Class II–IV rapids. After setting up camp each night, paddlers can hike to see Native American pictographs on precipitous canyon walls, or soak tired bones in abundant hot springs, each just a short walk from the riverbank. From $2,549; oars.com —S.P.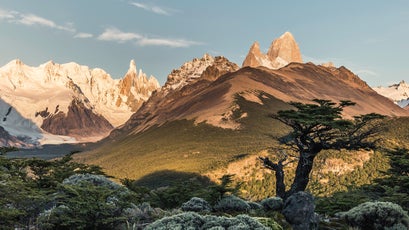 Argentina
If you've ever wanted to meet Alex Honnold, Conrad Anker, Rick Ridgeway, or Kris Tompkins, here's your chance. In November, Wilderness Travel is offering a one-of-a-kind tour through the heart of Patagonia that begins with a four-day symposium in Los Glaciares National Park. Between talks from Honnold on his career as a climber and Tompkins on public lands in South America, there's time to stomp through the park; watch films like A Line Across the Sky, a documentary about Honnold and fellow climber Tommy Caldwell's route up the Fitz Roy Traverse; and relax beneath Andean peaks at the Don Los Cerros Boutique Hotel and Spa. When classes let out, you'll have five options to explore the region. Our pick is the 13-day wildlife journey, with orca-watching off Argentina's Peninsula Valdés, a chance to see the recovering jaguar population in the Iberá wetlands, and a finish at the 275 towering cascades of Iguazú Falls. From $8,595; wildernesstravel.com —S.P.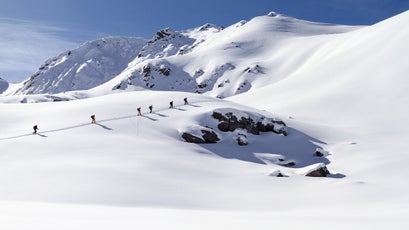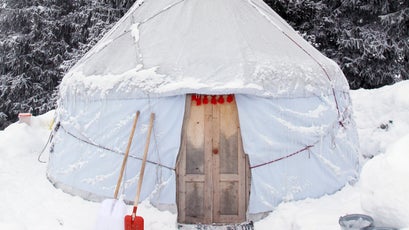 Kyrgyzstan
In 2009, Colorado-born Ryan Koupal traveled to the remote northeastern corner of this Central Asian republic to backcountry ski and was immediately hooked. Now he hosts groups of up to eight from January to March in the Tien Shan Mountains, picking up skiers at the Bishkek airport and shuttling them by van and Soviet military bus to a camp in the Terskey-Alatoo Range. The rugged half-day journey is worth it. "You're basically skiing three feet of sugar," says Koupal. "There's almost nothing but big, open, powder-filled faces." For a week you can skin up hills of untracked snow, sleep in a traditional Kyrgyz yurt with a wood stove, and fill up on traditional fare like meat and potato stew and beetroot and cabbage soup. Some backcountry experience is required. From $2,750; 40tribesbackcountry.com —Avery Stonich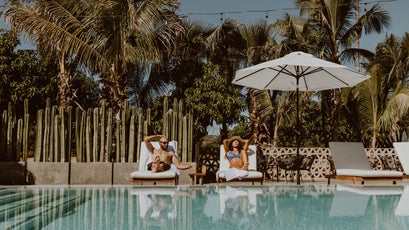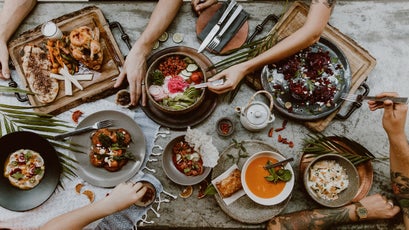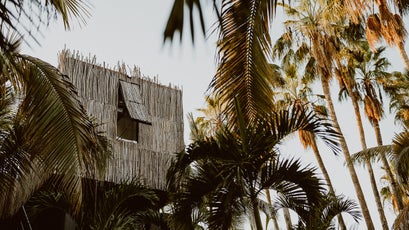 Mexico
Want to sleep in a treehouse near the beaches of San José del Cabo, on the grounds of one of the best restaurants and mezcal distilleries in Mexico? Since opening in 2015, Acre has been luring foodies with its ambitious tasting menus and Espadin and Cenizo mezcal. Hidden amid Jurassic-size palm trees, the building was developed on a converted mango grove, and guests are encouraged to spend the night in one of a dozen treehouses, take complimentary classes in yoga and goat milking, or explore the towns of San Bartolo and Los Barriles. While rustic, the accommodations have king-size beds and spacious terraces for stargazing. You'll fall asleep to the sound of baja breezes and wake up to complimentary breakfasts of banana beignets and chilaquiles. From $275; acrebaja.com —J.M.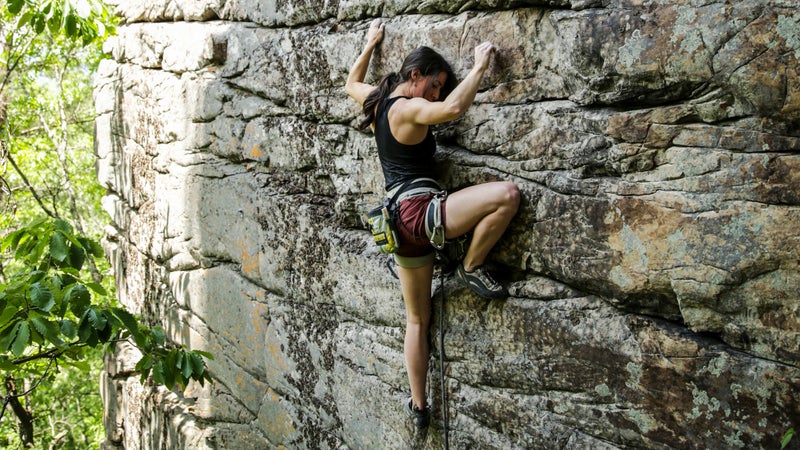 Kentucky
Eastern rockhounds looking for a new playground to explore were rewarded with a jewel in the summer of 2016 at Breaks Interstate Park, which encompasses a five-mile-long gorge on the Virginia border. Since  it started welcoming climbers, a dozen or so lines have been established on its sandstone cliffs, and locals see openings for hundreds more—most of them in the 5.10 to 5.12 range. If you're looking for a hard overhanging wall, climb the Pavilion; there's also more moderate trailside 5.10's along the Overlook Trail. Easier climbs are sure to crop up soon. When you're ready to cool off, grab hold of the rope swing at Pool Point, a waterfront area on the Russell Fork River. The park has cozy lakeside cabins on-site, while dirtbag purists can stay at the 138-acre campground. $2; breakspark.com —G.A.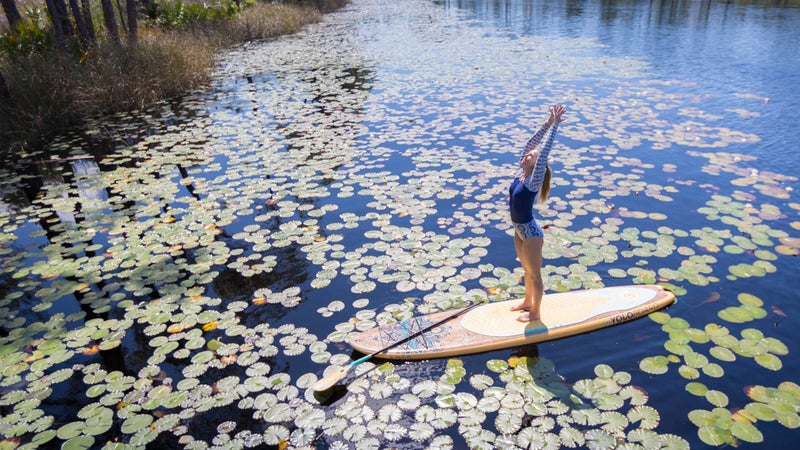 Florida
Last year's hurricane season luckily bypassed South Walton, a lively 26-mile chain of barrier islands on the panhandle. The region has also been off the radar for travelers, who somehow overlook its 200-mile network of trails and 25,000 acres of state parks and forests. Plan at least a week to hit the high points: bike across a series of connecting bridges through small seaside neighborhoods, SUP coastal dune lakes, and surfcast for pompano. Stay at the Pearl Hotel, a boutique beachside inn, to catch sunset views of the Gulf from its rooftop lounge (from $349; thepearlrb.com), and rent a board from Yolo Board and Bike, which will deliver to your door (yoloboard.com). Finish the day with oysters on the half shell at Shunk Gulley Oyster Bar, named after the historic fishing reef that sits directly south. —S.P.
---
Plus six adventures from Outside Go, our in-house travel pros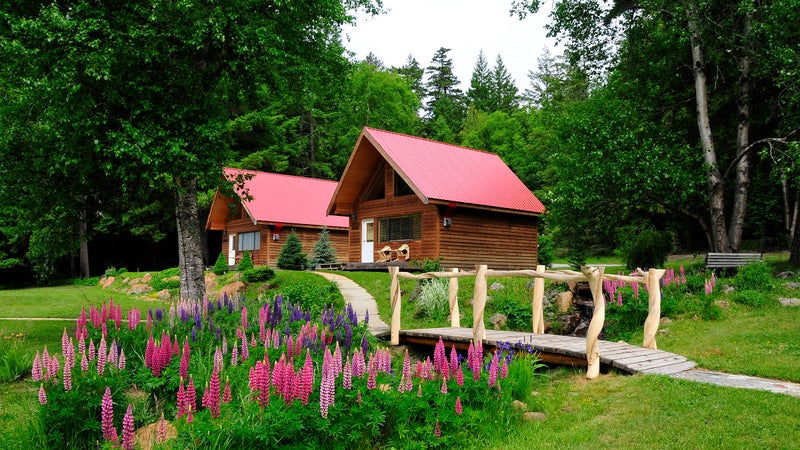 British Columbia
The Great Bear Rainforest sits in the rugged Coast Mountains, and the nine-chalet Tweedsmuir Park Lodge is built on 60 acres of private wilderness within it. Hike the Bella Coola Valley, fish for cutthroat trout and sockeye along the Atnarko River, and watch grizzlies feast during the salmon run. Or show up midwinter for access to 2.64 million acres of heli-ski terrain. At night, unwind in a sweat lodge or the outdoor hot tub before heading in for dinner. From $3,375 —Megan Michelson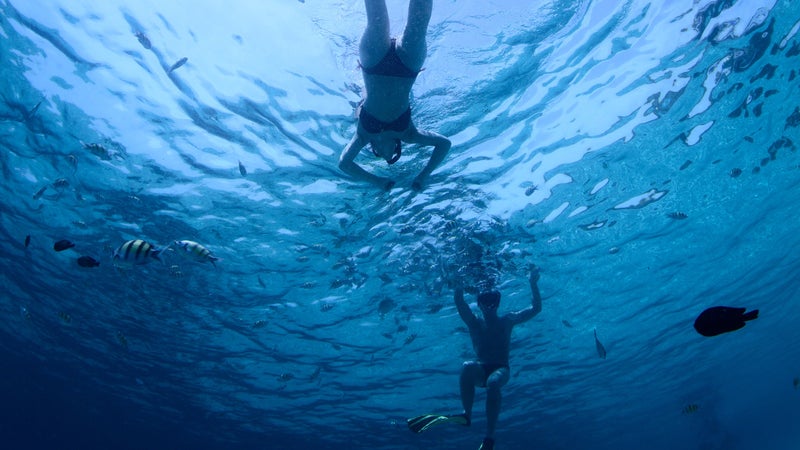 Nicaragua
Outside GO owners Sandy and Chip Cunningham handpicked the surf breaks on this nine-day trip. It begins in Granada, with a hike up and sandboard down the nearby Cerro Negro volcano. Then it's a short jaunt to Jicaro Island Lodge on Lake Nica­ragua, where guests sleep in treehouse-like cabins and enjoy paddleboarding at sunset. The final four nights are spent at Morgan's Rock, an eco-lodge near the surf haven of Maderas Beach, with access to board rentals and instruction. From $3,135 —M.M.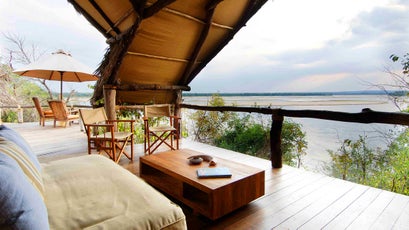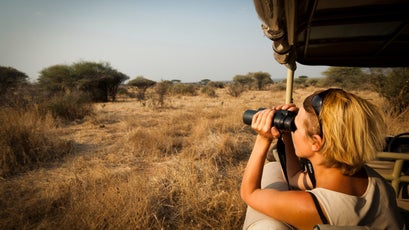 Tanzania
Want to spot the Big Five without hordes of khaki-clad tourists? This 11-day tour starts at the Arusha Coffee Lodge at the foot of Mount Meru. You'll move on to Chada Katavi, a tented camp in million-acre Katavi National Park, to see the hippo and crocodile populations, then take guided safaris through Ruaha National Park, the Sand Rivers Selous game reserve, and down the Rufiji River. Or tack on extra days to visit the Indian Ocean archipelago of Zanzibar. From $9,997 —M.M.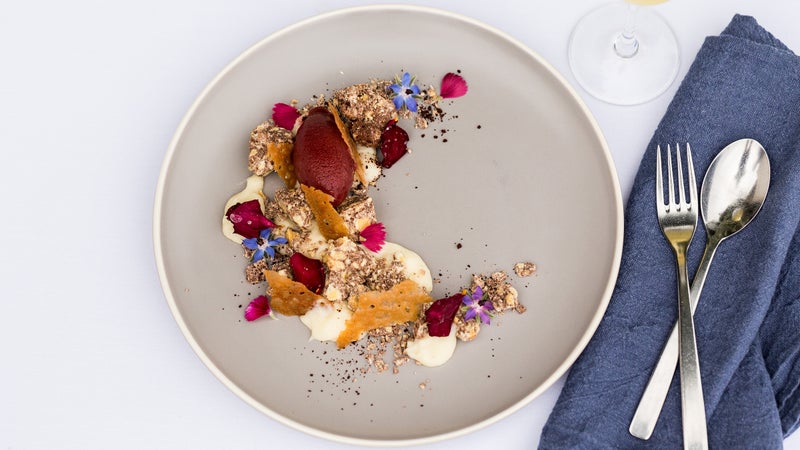 Australia
Here's the perfect first taste of Australia: after two days of sailing in Sydney's harbor, touring the Opera House, and sampling oysters on the waterfront, fly to Brisbane and drive inland for a four-day trek on Queens­land's Scenic Rim Trail. You'll traverse rainforests and a dormant volcano, leading you to a solar-powered tent camp at the edge of Main Range National Park. The trip concludes with a ten-mile hike to the mountaintop Spicers Peak Lodge. From $3,995 —M.M.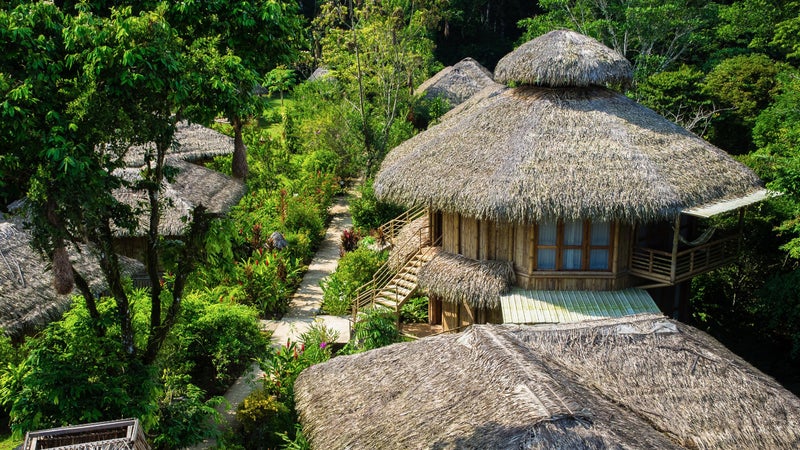 Ecuador
The breathtaking biodiversity in the Galápagos Islands has been threatened in recent years by invasive species and overfishing. Go now be­fore one of the most pristine wild­life experiences is further com­promised. At the Galapagos Safari Camp tent village on Santa Cruz Island, you can surf and see giant tortoises and cormorants. Next up: guests fly to La Selva, an eco-lodge in the Amazon on Lake Garzacocha, and then on to the nearby Yasuni Biosphere Reserve, where you'll stay at Hacienda Zu­leta, a 17th-­century home on a farm in the Andean foothills that has mountain bikes, horses, 4,000 acres of property, and 50 miles of trails. From $7,650 —M.M.
Montana
Spot wolves in Yellowstone National Park on this new custom-designed trip, spend­ing a few nights in the park before heading to the hand-built cabins at the historic Lone Mountain Ranch in nearby Big Sky. —M.M.
For dates, itineraries, and more information, visit outsidego.com.