The Ultimate Road Trip
The Most Dog-Friendly National Parks in Every Region
There are hundreds of scenic trails for you and your BFF to explore together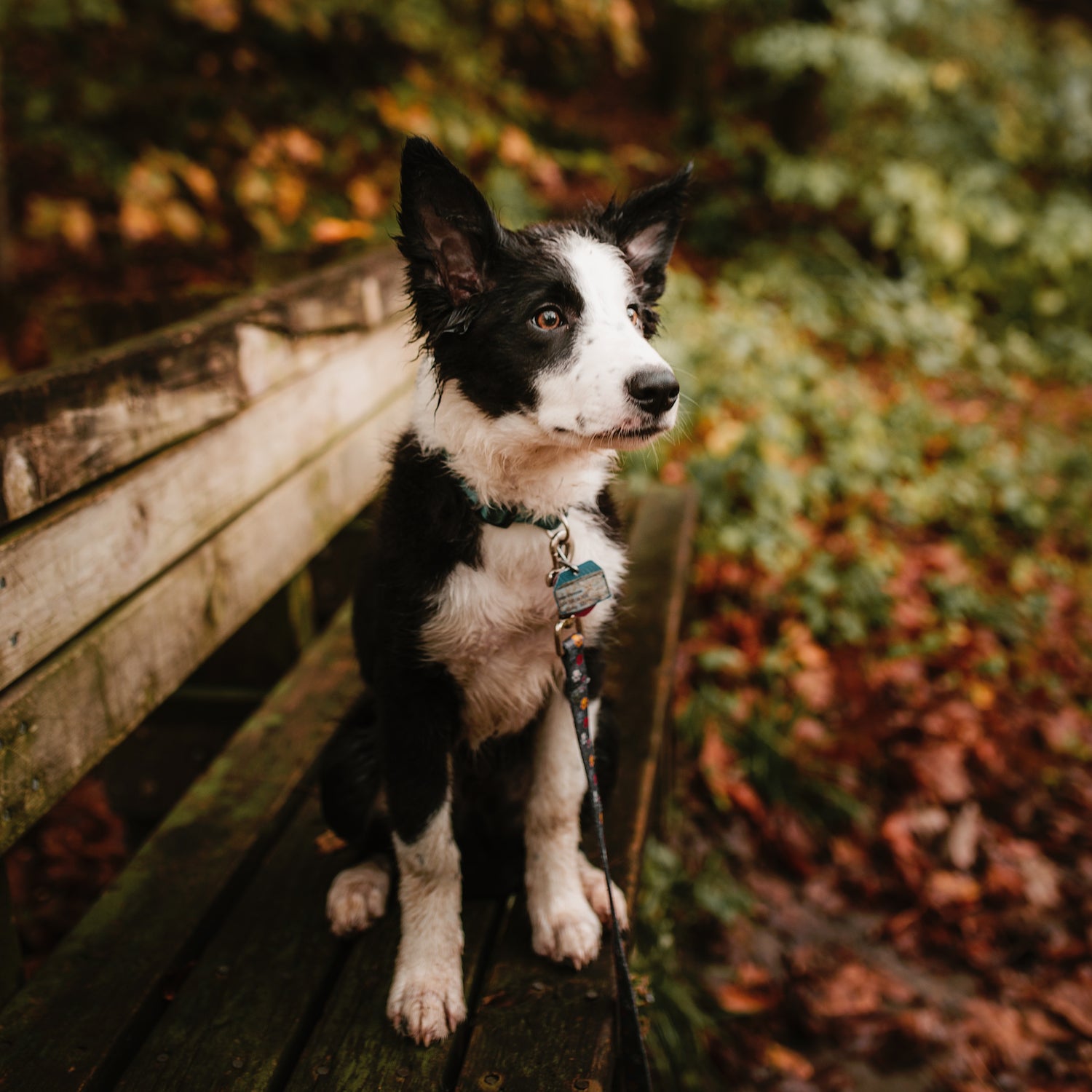 Heading out the door? Read this article on the new Outside+ app available now on iOS devices for members! Download the app.
Road-tripping with a dog may be blissful, but national-park-hopping with your pup takes a bit more work. Pet rules run the gamut across the country's 62 national parks. In the Midwest, Cuyahoga Valley National Park welcomes pets on nearly all hiking and biking trails, while bucket-list parks like Yellowstone and Everglades prohibit pets from hiking trails, boardwalks, and the backcountry—and for good reason. A dog's presence threatens local plants and wildlife, not to mention the animal's own safety, as predators like bears and alligators abound across pet-restrictive national parks.
Don't worry: this hardly means your dog should stay home. The parks that can be dog friendly typically are, as long as owners follow the National Park Service's BARK Ranger principles: bag your pet's waste, always leash your pet, respect wildlife, and know where you can go. To help with that last requisite, we've compiled the most dog-friendly national park in every region so you and your best friend can safely hit the road.
New England: Acadia National Park, Maine
This easternmost national park, renowned for its 47,000 acres of rugged shores and tree-dotted mountains, welcomes leashed dogs on 100 of the park's 120 miles of hiking trails. Pets can also visit Acadia's off-the-grid Isle au Haut for day trips, then sleep beneath the stars at one of the park's three dog-friendly campsites. For a challenging Acadia dog hike, try the Cadillac Mountain South Ridge Trail. This 7.5-mile route passes waterfalls and ocean vistas en route to the tallest peak on the eastern seaboard. Shorter treks, like the 1.4-mile Wonderland Trail, wind along serene rocky coastlines where the forest meets the sea.
Mid-Atlantic: Shenandoah National Park, Virginia
Pets are welcome on 480 of Shenandoah National Park's more than 500 trail miles, not to mention within its campgrounds, which means Virginia's East Coast mountain getaway is great for adventure dogs and their owners. This park is just 90 minutes from the nation's capital, but don't let the locale fool you. A sea of Blue Ridge Mountain peaks—60 reaching 3,000 feet or higher—makes it feel days away from D.C. Shenandoah's most popular dog activities include summiting 4,051-foot Hawksbill Mountain, the park's tallest peak, and traversing the trout-rich streams along Whiteoak Canyon. The park also intersects with 105 dog-friendly miles of the famed Appalachian Trail.
South: Congaree National Park, South Carolina
Congaree's labyrinth of old-growth hardwood forest is more than mesmerizing; it's dog friendly. Leashed pets can explore every trail, including the boardwalk, and campground in this isolated South Carolina destination—one of the least-visited national parks in the country. The River Trail, a staple for any Congaree visit, welcomes dogs for ten miles of nonstop sniffing. This densely forested trail heads through diverse flora and fauna, with a half-mile right along the Congaree River, one of few routes with views of the park's namesake. Another way to experience the river is a Congaree kayak tour. Outfitter Carolina Outdoor Adventures allows any dog that will fit (and stay) in the boat.
Midwest: Cuyahoga Valley National Park, Ohio
Nearly all trails across the deep forests and rolling hills of Cuyahoga Valley National Park welcome canines. That means 110 miles of hiking trails and 20 miles along the Towpath Trail, the former route of the Ohio and Erie Canal, are ready for dog-friendly fun. The park's moderate inclines and mostly easy routes make Cuyahoga Valley ideal for senior dogs as well as aspiring adventure pups. Some of the most scenic hikes include the three-mile Blue Hen Falls Trail and the one-mile Brandywine Gorge Trail; both lead to picturesque waterfalls you wouldn't expect in Ohio. For a multi-day challenge, join the Buckeye Trail: 40 dog-friendly miles of this 1,444-mile thru-hike run through Cuyahoga Valley National Park.
Southwest: Great Sand Dunes National Park, Colorado
For dune-loving dogs, it's hard to beat Great Sand Dunes National Park. Here pets can explore the park's array of main front-country attractions, though they're restricted past the first high ridge of dunes for safety reasons. Desert adventures include climbing to impressive heights along a three-mile trail up High Dune, one of the park's tallest, and admiring views of the San Luis Valley along the 2.7-mile Dunes Overlook Trail. Sand temperatures can get toasty—up to 150 degrees Fahrenheit—so grab some dog boots or try routes like the forested Mosca Pass Trail on hot summer days.
West Coast: Olympic National Park, Washington
From Yosemite to North Cascades, the West Coast is filled with some of America's most popular national parks, but many limit pets to paved roads, bike paths, or picnic areas. One place pups can fulfill their national-park dreams, albeit still with limited freedom, is Olympic National Park. Leashed dogs can frolic here along several shorefronts and hiking trails, from the craggy Kalaloch Beach to the lush 5.6-mile Peabody Creek Trail, a route shaded by big maples, cedars, and firs. On the pet-friendly Spruce Railroad Trail, you and your dog can explore ten more jaw-dropping miles, with Mount Storm King towering in the distance and a glassy Lake Crescent within paw's reach.
Trending on Outside Online