8 Can't-Miss New Zealand Adventures
If you're planning a trip to Kiwi country, take these tips from someone who's lived there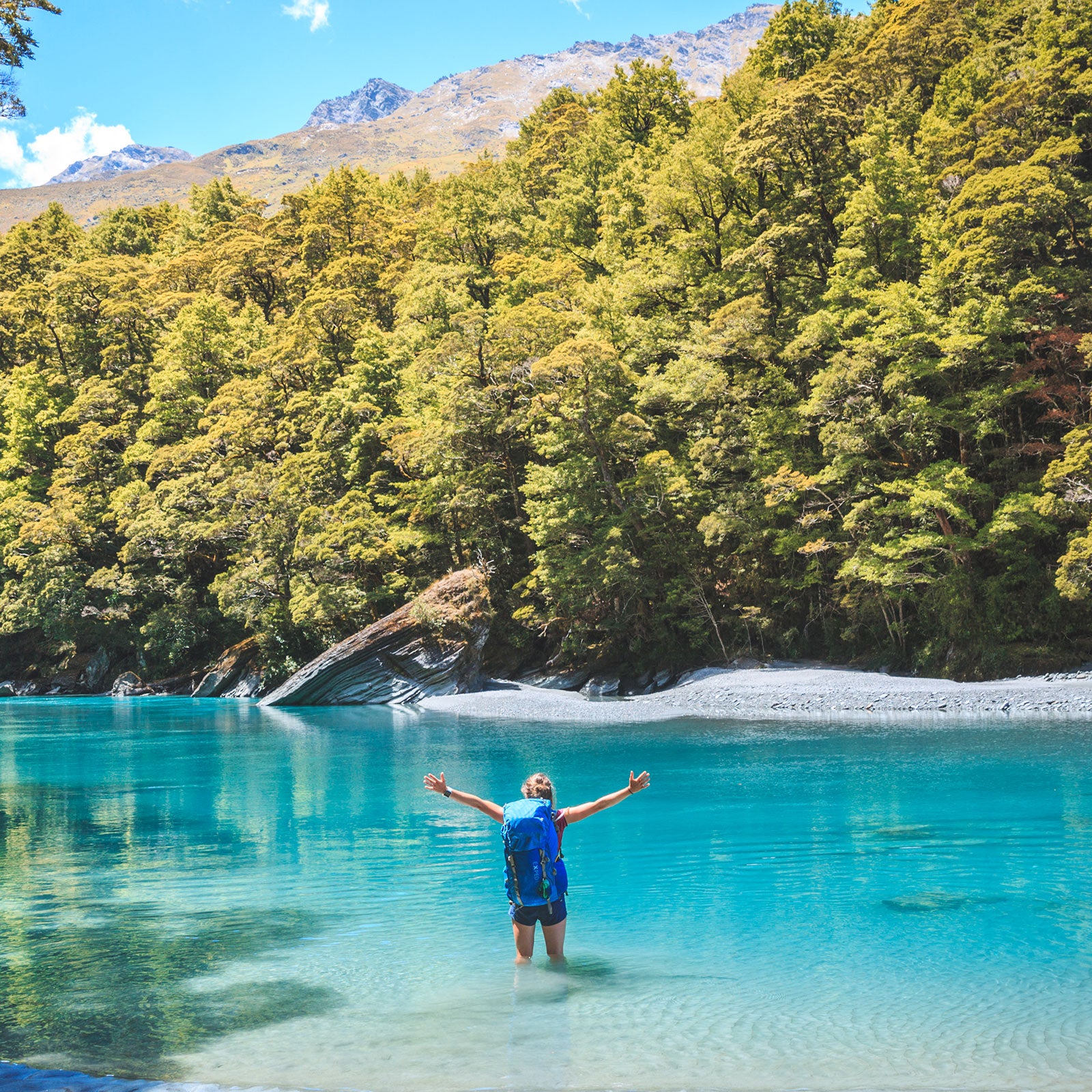 Heading out the door? Read this article on the new Outside+ app available now on iOS devices for members! Download the app.
When I moved to New Zealand six year ago, hot off the plane from Washington, D.C., I wasn't quite sure what I'd gotten myself into. Jet-lagged and confused, I was struck by the enormous wall of tourism brochures as I checked into my hotel, a seemingly endless array of sports and Lord of the Rings–themed attractions.
If one country dominates adventure tourism, it's New Zealand, the tiny pacific wilderness at the bottom of the world. A sparsely populated destination full of volcanoes, glaciers, rainforests, alpine deserts, and rare birds that can't fly, the country's got it all. What do you expect from the place that invented bungee jumping and calls itself the birthplace Sir Edmund Hillary?
It didn't take long for me to learn that the national pastime is "doing bombs"—jumping off things. Here are my picks for eight of the best adventures you can have in New Zealand.
Get Down and Dirty on a "Right Proper Tramp"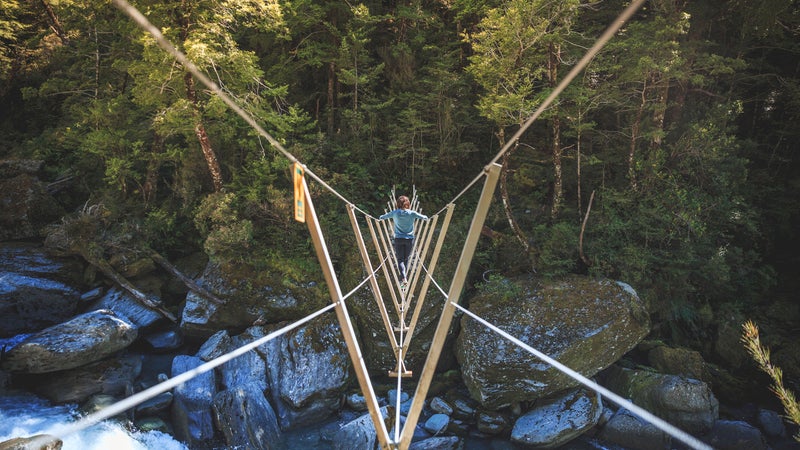 Here's a tip for you to fit in like a local in New Zealand: instead of hiking, we say tramping, which, if I'm being honest here, is much more fitting of a word. I feel like hiking implies nicely groomed trails, rest stops, and serviced huts. New Zealand tramping is often more hardcore. In fact, I'm fairly sure the philosophy here to climb mountains is: Why build a trail when you can just go straight up? 
Most backcountry tramping involves climbing mountains using tree roots as a ladder or shimmying across precarious three-wire bridges (or just plain old river crossings) and wading through mud up to your chest. Personally, I think that makes things all the more exciting, but check in with the Department of Conservation for updates and the Mountain Safety Council to plan accordingly. Rescuing ill-prepared tourists in the mountains is starting to get old in our local news.
Test Your Nerves While Blackwater Rafting in a Glowworm Cave
The glowworm caves are one of New Zealand's most unique features. As if huge, ancient subterranean caverns weren't enough, many of them are covered in twinkling blue glowworms that shine like stars above you. They are, in fact, bright shiny maggots attracting their dinner with dangling poo, but from a distance, they're beautiful. The best glowworm adventure you can find is in Waitomo, on the North Island, on a blackwater rafting tour. You'll zip into a thick wetsuit before heading deep into the caves to slide, swim, float, rappel, zip line, and jump along in an underground canyoning adventure beneath a ceiling of blue stars with an inner tube. 
Hit Some Untouched Powder and Go Heli-Skiing in Wanaka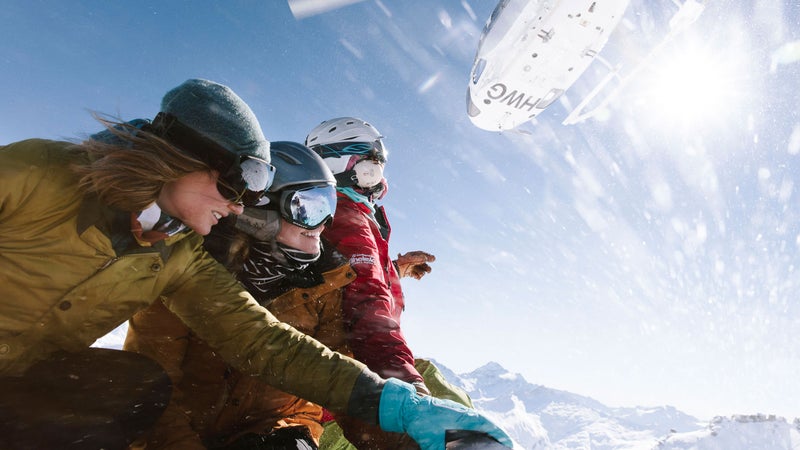 New Zealand's winter is shorter and occurs at the opposite time of year than the Northern Hemisphere, running from mid-June to mid-September, give or take, and our ski culture is as tough and wild as you might expect from a place where rope tows reign supreme on the club fields (basically tiny ski areas). But perhaps the ultimate snow adventure is to go heli-skiing in our endless backcountry. With terrain for intermediate riders and experts, last year I joined a girls trip with my friends, led by Southern Lakes Heliski and guided by Lydia Bradey, the first woman to ascend Mount Everest without oxygen (she's made six summits of the peak since). While it took a run to get the hang of powder riding, after that it was an absolute dream ripping through waist-deep freshies and flying around the mountains overlooking my home area of Lake Wanaka.
Throw Yourself Off Something Big in Queenstown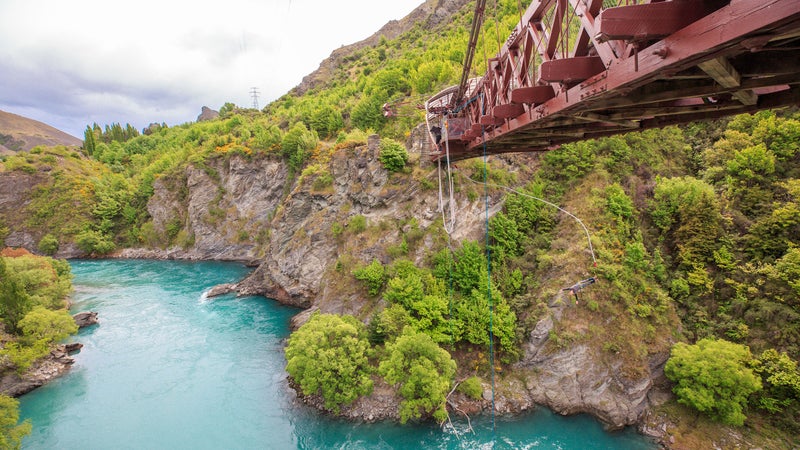 The world's first commercial bungee jump was invented near Queenstown, at the Kawarau River, by AJ Hackett, and the adventure capital of the world doesn't disappoint. Thrills come easy in this stunning alpine town, you just have to pick your poison. Whether it's a 439-foot plunge off the fearsome Nevis bungee jump or getting kicked This is Sparta! style from the frightening canyon swing, adrenaline is always on offer in Queenstown. If you're gonna do something crazy, this is the place to do it. Just be smart about it and tell your parents after, not before. 
Take in the Epic Volcanic Landscape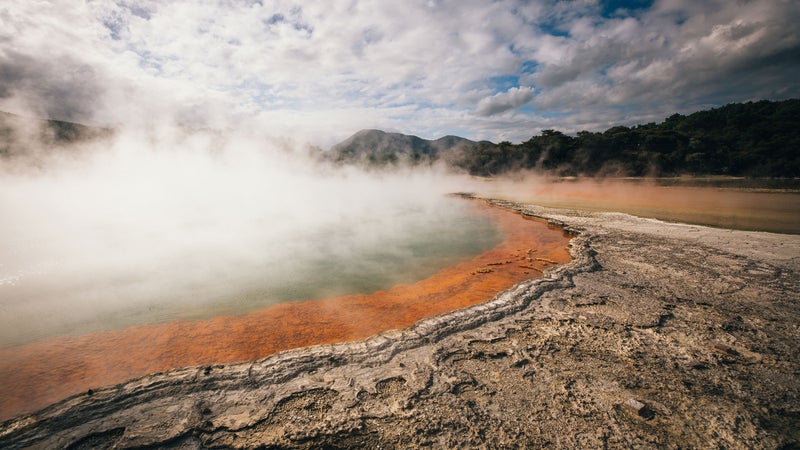 Part of the infamous Pacific Ring of Fire, New Zealand is colloquially known as the Shaky Isles for a good reason. Earthquakes abound here, as the ground quite literally shifts and moves beneath our feet. This means there are plenty of geothermal hot spots that beckon visitors to visit. Rotorua, on the North Island, is the epicenter of many geothermal wonders, and you're acutely aware of this as soon as you arrive in the city. The sulfuric smell lingers, and steam rises over parts of the town. Nearby Tongariro National Park offers the most popular day hike, the Tongariro Crossing, a 19.4-mile alpine trek that weaves its way among a volcanic landscape, including past Mount Doom from The Lord of the Rings.
Go Whitewater Rafting on the Remote Landsborough River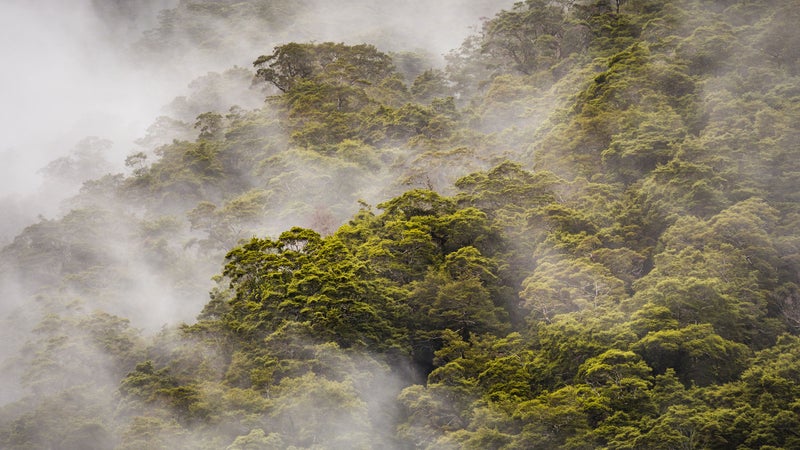 With plenty of mountain rivers in New Zealand, there's no shortage of places to go whitewater rafting. But hands down, my pick for best adventure in this country is rafting the Landsborough River. Hidden away in the heart of the Southern Alps between Wanaka and the west coast, it's an area so far off the grid that the only access is on multi-day tramps through some very dense and unforgiving landscapes or via helicopter. A bucket-list item for many intrepid kiwis, the Landsborough rafting experience flies you up into the mountains, where you begin a three-day journey rafting back out on the Landsborough River. You won't see another soul, but you will get a real glimpse of what New Zealand used to look like before humans arrived (and trashed it), and more than once you'll probably be hit with a notion that you're in Jurassic Park.
Voyage Through the Roaring Forties to the New Zealand Subantarctic Islands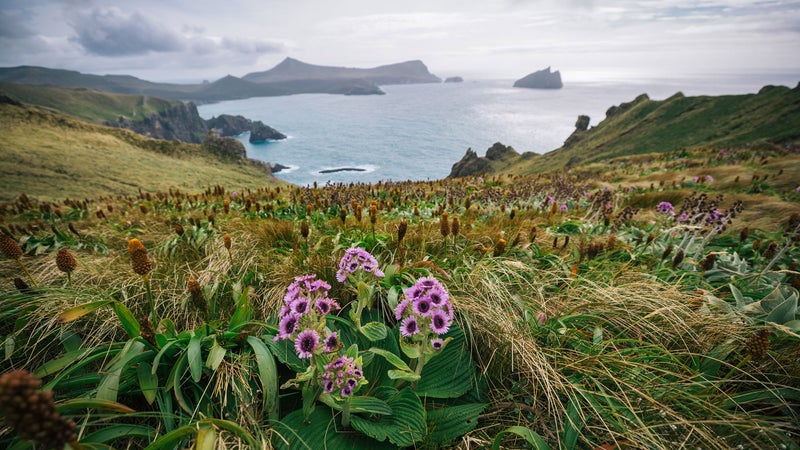 Most people know about the country's three main islands—the North Island, South Island, and Stewart Island—all of which are relatively easy to access if you don't mind flying for approximately one million hours to get here from anywhere besides Australia. But very few people know or are aware of the incredible group of subantarctic islands located between the main islands and Antarctica. Unpopulated but absolutely teeming with wildlife, you have to traverse the roughest seas in the world, the Southern Ocean, on an ship with Heritage Expeditions if you wish to step foot on these lands, but let me tell you, every day you spend with your face in the toilet will be worth it as soon as you walk among thousands of penguins or beneath enormous albatross.
Fly Up to Fox Glacier for an Icy Adventure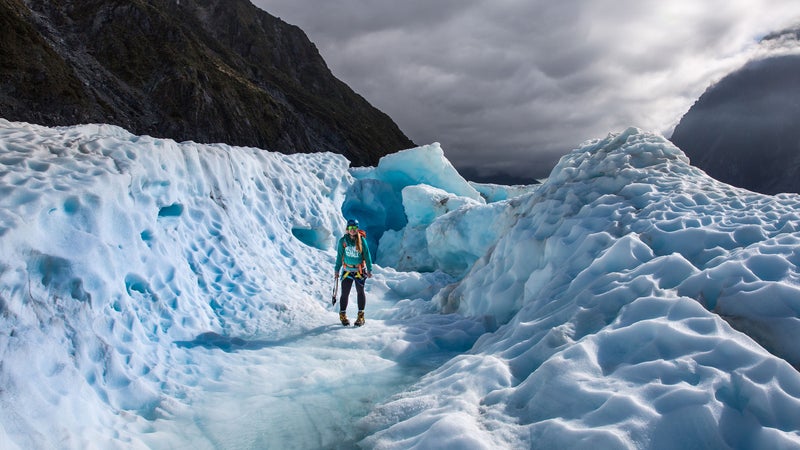 There are only two places in the world where glaciers drop down all the way to temperate rainforests instead of thriving only on remote mountain peaks, and New Zealand is one of them. Fox Glacier is eight miles long, a veritable river of blue ice winding its way down from the back of Aoraki, New Zealand's highest peak, toward the Tasman Sea. Stunning to behold, normally glaciers like this are only accessible to elite and experienced climbers, but on Fox Glacier, there's a booming business in heli-hikes: you quickly fly up to the glacier, where you're then guided through ice caves, down crevasses, and more. 
Lead Photo: Liz Carlson