Perfect 72-Hour Backcountry Adventures
---
All you need is a long weekend to get out, get lost, and find yourself again. From Asheville to Seattle, we've researched the best three-day wilderness trips within road-tripping distance from a city.
---
Heading out the door? Read this article on the new Outside+ app available now on iOS devices for members! Download the app.
We'd all like to disappear deep into the backcountry for weeks. But life (and limited vacation time) has a way of preventing that. Enter the glorious three-day weekend, where 24 bonus hours can mean the difference between a quick car-camping trip and a full-on wilderness adventure. Here are nine itineraries that maximize fun in backcountry areas that feel light-years from the city grind but are still close enough to home to execute, thanks to that extra PTO day.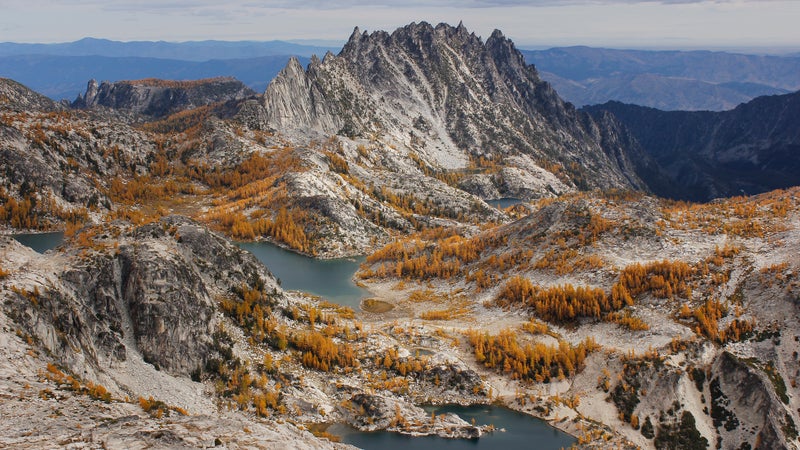 Alpine Lakes Wilderness
Jump Off From: Seattle, Washington
Just an hour east of the Emerald City, the 394,000-acre Alpine Lakes Wilderness serves up some of the finest scenery in the Cascades—and that's saying a lot. With a postcard-perfect landscape carved by glaciers, pockmarked by freshwater lakes, studded with granite peaks, and flush with wildflowers, you'll get whiplash trying to take it all in. Head north on the Pacific Crest Trail from Snoqualmie Pass to make the 33.8-mile round-trip hike to Spectacle Lake (yes, it's deserving of the name), traversing the exposed Kendall Katwalk and passing by a parade of subalpine meadows and lakeside campsites en route. Mountaineers will have a field day (or three) plugging pro and peak-bagging around the glacier-draped Enchantments, which can be accessed via a roughly 20-mile route between the Stuart Lake and Snow Lakes Trailheads; set up a car shuttle at one end, or stick out your thumb to travel the eight miles back to where you started. Anglers have their pick of trout-filled riches along the West Fork Foss Lakes Trail, including the piercing blue waters of Big Heart Lake, located roughly 7.3 miles in, which features good backcountry camping on its north shore.