Best Places to Party on Spring Break
Brought to you by the authors of "101 Places to Get F*cked Up Before You Die"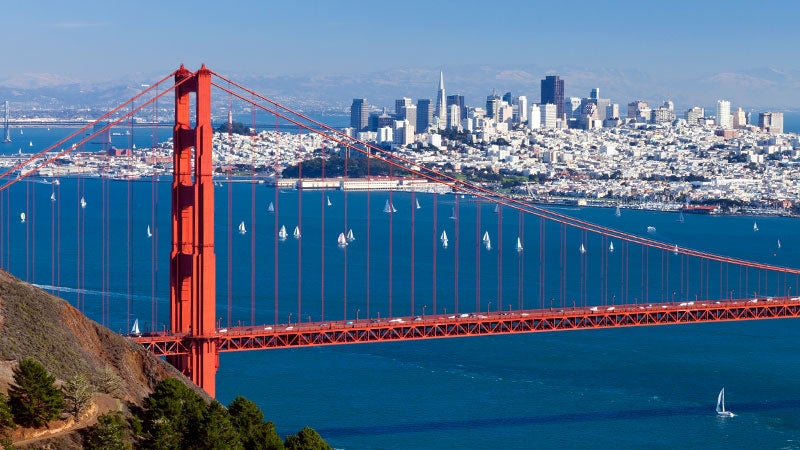 Getty Images/iStockphoto(Photo)
Heading out the door? Read this article on the new Outside+ app available now on iOS devices for members! Download the app.
Spring break is a time to forget about your carefully crafted workout regimen, abandon responsibilities, and party. But getting wasted at home isn't any fun, which is why Outside has teamed up with the authors of 101 Places to Get F*cked Up Before You Die to bring you some of the best spring-break destinations.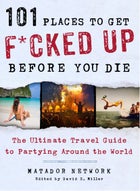 101 Places to Get F*cked Up Before You Die: The Ultimate Travel Guide to Partying Around the World
by Matador Network and edited by David S. Miller.
---
Atlantic Beach, North Carolina
Located on the Crystal Coast of North Carolina, Atlantic Beach has a certain laid-back vibe that is uniquely Southern. The beach crowd starts the night at Amos Mosquito's, where the waitresses have names like "Buttercup" and "Cutie Pie." The Tackle Box is your quintessential beach bum bar for cheap drinks and cornhole matches out back. Go to Monkey Bar and Grill for $3.50 margaritas on Wednesday. Drop some money in the jukebox at Beach Tavern. Sit at the bar or get hustled by a local at one of the pool tables.
The largest crowds will be across the bridge at the Morehead City waterfront. Drop by Jack's Waterfront Bar for a drink on the deck. The Arendell Room is a traditional cocktail bar with more than 30 varieties of bourbon, and there's live music on the back porch on Tuesdays. Grab some fish tacos at Ruddy Duck Tavern.
Cross the other bridge toward the Beaufort waterfront. Backstreet Pub is filled with sons of sailors catching a microbrew. If you're looking for that special hole in the wall, cut over to the Royal James Café. If the sun is setting (or even if it's not) hit up the "rhum bar" at Front Street Grill and stand on the back patio overlooking the inlet. The Dockhouse is your best chance for chatting up the captain of that yacht that just docked.
After an all-nighter, head over to Georgia B's for French toast.
If you're here in the summer, rent a boat or, better yet, hitch a ride to Shackleford Banks (locals call it "Shack"), a small barrier island inhabited by wild horses. You will see people gathered on one boat, and then abandon ship for another vessel when the beer runs out. On the shore, people play horseshoes and bocce while grilling out. On the waterway, people just ride jet skis way too fast after drinking too many Natural Lights. Bring sunscreen.
Rules for Atlantic Beach:
Booze is permitted on the beach. No glass.
Hard liquor is only sold at ABC stores.
Be sure to secure a ride back from Shack. Many a sloppy drunk has gotten marooned there overnight.
Verdict: Hard-pressed to find nicer people anywhere.
by Noah Pelletier
---
Austin, Texas
You're starting at Sixth Street, and no whining or "no shit, sherlocks." Let me finish. You're starting at the far eastern end of the street and walking west, drinking at as many places as you can and seeing how far you can make it. Consider it a challenge. A dare. Start early and get to the taproom at Hops and Grain. Thanks to Texas's legacy liquor laws, breweries aren't allowed to sell their product on premises… so these guys give it away (Friday 2 to 6 p.m.; Saturday noon to 4 p.m.). With your five sample tickets, throw back a Pale Dog and whatever's in the "Greenhouse"—go nuts for the last three.
Nicely buzzed, start the trek west. If you've taken the challenge to heart and don't want to walk five minutes without a drink, St. Roch's dive bar is just south of Sixth on Pedernales. One more long block gets you to Hi Hat for more micros and a decent wine list.
Once you're west of Chicon, you're in it. Grab a pint at The Grackle's "hipster jail"—their open-air but security-barred patio. This is also your first recommended food stop. The East Side King (ESK) trailer in the parking lot grills righteous East Asian-inspired takeaways. A couple hundred yards farther on, this combo is repeated with the dive bar Liberty and a second ESK with a different, Indian-leaning menu.
At Comal, you'll be tempted to deviate to White Horse or Yellow Jacket Social Club down the road to your left, but stick to the plan—you are nowhere close to being done. The next block of Sixth has biker-bar Gypsy Lounge, the hipster duo of Hotel Vegas and Volstead, followed by The Brixton. Stumbling yet?
Whatever else happens tonight, you have to stop at Papi Tino's for the city's best Michelada (beer mixed with lime, spices, and chili pepper). Sweet place for upscale Mexican if you've got the time and cash. If not, keep walking because you're about to enter the food-truck orgy zone clustered around bar and music venue Cheer Up Charlie's. Pizza, tacos, barbecue, sandwiches, vegan—the rotation changes, but the choice is always a tough one.
If you want to scrap this quest, see some music, and get shitty of prohibition-era cocktails, post up at East Side Show Room. If not, go for Shangri-La, last hipster outpost of East Sixth (and home to yet another East Side King trailer). Fuel up for the debauchery to come at Pueblo Viejo's trailer, probably the best tacos you'll see in Austin.
On the other side of I-35, you'll hit my last recommendable stop: Easy Tiger, with dozens of taps and Ping-Pong on the creekside patio. They bake, too. Just know that if you pick up some pastries "for breakfast tomorrow," that shit isn't going to work out.
West of Red River, you'll rejoin your fellow tourists and a liberal spewing of local college Greeks. This is "Dirty Sixth." Follow your incredibly drunk intuition and pass or enter doors at your choosing. That goes for music as well as booze. If the hairy bluesman burning up a Strat at The Stage pulls you in, good. If you opt for Coyote Ugly, I will judge you.
It's a very long four blocks back to Firehouse Hostel—talking your crew into a drink at the downstairs lounge cleverly makes for a face-saving "Guys, I think I'm just gonna go upstairs and crash." If you want continue the tour, O' brave soul, O' alcoholic, I'll leave you to wander the yuppie bars and farm-to-tables of West Sixth. Congratulations. You've no doubt pissed off a lot of locals.
Verdict: This is what you get with one street. Austin's rabbit hole of fuckedupness is deep.
by Hal Amen
---
Cabo San Lucas, Mexico
If Mexico's main export is hard-core cartel violence and terror, then its main import is crowds of horny college coeds just waiting to disappoint their parents on this year's Girls Gone Wild. Far removed from the strife that haunts Mexico's current reputation, Cabo is an "ultimate" destination for Spring Break. Outside this season it's actually a pretty chill resort and fishing town with some excellent surf breaks.
Cabo is also a major stopover point for cruise lines such as Carnival, and ships will be parked offshore most days, shuttling to-and-fro the 1 percenters who belong on board. For those less fearful of really digging into the local culture (and nothing says "digging into the local culture" like getting shitfaced in a resort town), Cabo is packed with places to stay. The best ones are located on a strip called the Los Cabos Corridor, a stretch of beach wide enough for any number of couples to have midnight sex without having to hear each other. Consider The Bungalows Hotel or The Villa del Palmar.
When you're ready to enter beach-club-party mode, hit up the Mango Deck on the beach at the extreme end of the Corridor. Its employees wander the beach spraying tequila out of squirt guns into the mouths of sorority girls who would be rolling up their windows if they drove past the same people on the street back home. It's the most crowded and most fun section of beach in Cabo, with plenty of sketchy guys just waiting to sell banana boat rides to the people too drunk to hang on in the first place.
Further inland are the Cabo Wabo Cantina and Giggling Marlin. They're less crowded that the Mango Deck, which only means the employees can spend more time forcing shots down your throat. The Giggling Marlin has a contraption that hangs you upside down from a marlin hook while you take shots. You'll feel similar to the marlin when you're finished.
At night, those Spring Break coeds and the creepy drunkards chasing that tail will be heading to El Squid Roe, a multi-leveled bar near the marina that seems to be under the impression that the sterilization they need will be handled by the alcohol spilled on the floor.
The Mexican morning heat isn't kind to hangovers but Mexican food sure as shit is. The Office is a great place to grease up the stomach lining between blackouts. There are also plenty of food joints inland, like Sharky's Tacos, Beer and Fun, or Tacos Gardenias. Nicer restaurants exist for the families in resorts, but those operate on a "no shirt, no shoes, no service" policy—Spring Breakers lost those articles of clothing ten minutes after leaving the airport.
Verdict: Power cliché.
by Colin Heinrich
---
Charleston, South Carolina
Charleston's pastel-colored houses of bygone eras and its spookily polite residents make this Southern city seem a bit dated at first (check out the Old Slave Market, colorfully stripped of all its racist connotations and replaced with locally made handicrafts!). But a closer look reveals Charleston to be one of the biggest shitshow college towns in America. "Pardon me kindly, sir/ma'am," is a phrase often spoken before a local spews vomit across a wrought-iron gate from the 1800s.
Upper King Street is the best bar scene, where you'll find underage college girls in asscheek-clinging skirts accompanied by clean-cut young men wearing button-down shirts, Madras shorts, and boat shoes. Hit up Closed for Business, known for its beer selection, or try The Belmont, with bourgeois atmosphere and eclectic cocktails.
Lower King Street has some good spots, such as Burns Alley, a haunt for theater majors who can't afford to drink because they are poor-ass actors. The trashiest bar in Charleston is the Upper Deck Tavern, which was voted "Best Place to Watch Two Women Make Out" by the Charleston City Paper. You'll find frat douches and sorority girls at places like King Street Grille, the best sports bar to get sloppy at during college football games.
The most convincing reason to get shitfaced in Charleston is that Bill Murray owns a house there. He's often seen at Tbonz Gill and Grille, which pumps out locally brewed draught beer until 2 a.m. Partying with Mr. Murray is also possible while attending a Charleston RiverDogs minor-league baseball game. He owns part of the team and is sometimes spotted during Thirsty Thursday games, when booze can be had for $1.
East Bay offers swankier places, such as the Vendue Inn, where scantily clad cougars prowl the rooftop bar. If your trip to Charleston includes searching for a Gone with the Wind-style plantation-owning husband, check out the Blind Tiger Pub or Southend Brewery, stockpiled with khaki-pantsed business-types hunting for trophy wives.
Brunch in Charleston is quite upper-crust, but AC's Bar and Grill generously accommodates those who don't own a polo shirt or a set of pearls. Their weekly themed "Hangover Helper" menus include cheap-ass pitchers of booze and "champagne" specials (aka Miller High Life) paired with dishes like chicken and waffles or blueberry muffin French toast with root beer syrup.
Badass Charlestonian festivals:
Kulture Klash: Gathering of graffiti artists, extreme hula-hoop dancers, burlesque acts, and more, usually held at a random parking lot or abandoned warehouse (October and April).
Charleston Fashion Week: A week dedicated to gorgeous, self-absorbed locals complete with champagne fountains (March).
Piccolo Spoleto Festival: Charleston's pride and joy, features live music, film screenings, international performers; sometimes brings in minor-league celebrities who just want to get trashed (end of May and early June).
Verdict: An ounce more class.
by Katka Lapelosová
---
Davis, California
Davis is one of the last true college towns left in California. Most life in this town of 50,000 revolves around the 25,000 students at UC Davis. The campus is directly across the street from downtown. It's a fun place to get totally wasted for four years, or just one night.
Davis is 15 miles from Sacramento, and an hour from the Bay Area along Interstate 80. It's also accessible by Amtrak, and 30 minutes from Sacramento International Airport.
Start the night off with a twelve pack of the shittiest beer you can imagine from Fast & Easy convenience store; for $6.50 you can buy 12 Natty-Lights and a Slim Jim. Now that you have your first coat of buzz on, you should probably eat something so that you can survive the next five hours of getting totally wasted. Head to dinner at Sophia's for some excellent Thai food, with occasional live music and trivia nights. Order a few drinks here and seewhat else is happening in town, maybe the lacrosse team is throwing an insane themed party, or if you've had enough drinks maybe you can crash a sorority mixer.
Head to Café Bernardo for their notorious Wicky Wacky Woo, a cocktail where they ransack the entire liquor cabinet: vodka, gin, rum, tequila, triple sec, amaretto, orange juice, pineapple juice, cranberry juice, Bacardi 151-proof rum.
Now you are totally drunk. I don't know what happens next.
Cut to tomorrow morning, you are very hungover. Maybe you should try to find your way back to your bed. After you've regained your bearings and most of your consciousness you might want to take it easy exploring the UC Davis campus or eat at the Coffee House (CoHo). Check out public art across campus, such as the famous Egg Heads, a sculpture series commissioned by Robert Arneson.
Once you're fully recovered you may be hankering for a burger. You have lots of options: Sam's, Tommy J's, Burgers and Brew, and Redrum Burger. Maybe you want something lighter and more organic. Head to the Davis Food Co-op. After you've created a base of food in your stomach it's time to start drinking again. Head to south Davis for the German-style brewery Sudwerk. After several marzens, helles, and hefeweizens, grab a cab or walk back to downtown for an evening out at classic college bar Froggy's (catch ultimate cover band Cold Shot) or to G Street Pub, a fun but dirty place to see live music and weird karaoke.
As the night evolves, consider the juxtaposition of world-class university education and beer-bonging a case of Natural Light.
Verdict: Davis can be pretty boring if you aren't drunk. So most people in town are pretty drunk. Come drunk, stay drunk, and you'll love it.
by Joshua Heller
---
Las Vegas, Nevada
Ah, Vegas, where the everyman can escape monotonous life into a world of flashing lights and old people shitting themselves because the next pull is gonna hit a jackpot… it has to. This town's come a long way since the days of mob bosses breaking your legs after a lucky streak; these days, naïve families photograph the Bellagio fountains for their scrapbook while trying desperately to avoid staring at armless Fred Flintstone peeing on the tree behind them. At night, flocks of drunken singles with more hair product above the neck than brains wander through the streets like a well-dressed zombie apocalypse.
Those looking for wholesome family fun will be staying in fringe resorts like Circus Cirus and New York, New York, or worse… off the Strip entirely. But nobody goes to Vegas to see the suburbs. Jump straight into the action by staying at the Aria Resort and Casino. As the hub of Vegas's new CityCenter initiative, the Aria is the nicest hotel in Vegas. It's the first choice for married businessmen when it comes to bringing prostitutes back to the penthouse suite they took out a second mortgage to afford.
Next door is The Comsopolitan. It's not as lavish, but it leases several floors and a patio to Marquee Nightclub and Dayclub, which books world-renowned DJs like Avicii and Calvin Harris. On the other side of Las Vegas Boulevard is the world-famous MGM Grand, the oldest resort on the Strip. Here, unattended toddlers pound on the glass to the lion exhibit while their parents sip cocktails they think Muhammad Ali or Frank Sinatra would have liked. The pool area hosts the MGM's seasonal dayclub, Wet Republic, where bad tattoos might as well be mandatory. Splash around in the pool and try not to think about what that water's been through, or rent a cabana and watch as beautiful women flock to your alcohol supply, only to disappear entirely when it's gone.
Get out of the resorts and hit the sidewalks. The Fremont Street Experience is the biggest congregation of people looking to dull their senses on the Strip. A zipline runs down the length of Fremont Street itself, so it's safe to say the risk of an aerial vomit bomb is omnipresent, but that just adds to the thrill, doesn't it?
The next day, nurse your hungover at the popular breakfast stand Hash House A Go Go. It's where the celebrities go to look their worst, so be prepared to wait for a table. For a more substantial meal, head to Jimmy Buffett's Margaritaville, where you'll enjoy food, giant margs, and the simple pleasure of watching Tommy Bahama-clad retirees eating homefries.
Each resort features some kind of seasonal show. If your taste gravitates toward watching giant muscled men gently lift each other with body parts not meant for lifting things, try any of the Cirque du Soleil's shows. Or, their aquatic performance at the Bellagio adds a surreal water theme for those looking to be confused about their fetishes.
Of course, there's plenty to see away from the illumination of the Strip's neon signs. Red Rock Canyon and Valley of Fire State Park are just outside the city. Finally, The Neon Graveyard, where old Vegas landmarks are stored after obsolescence, is great for a little context.
Verdict: All about the winning streak.
by Colin Heinrich
---
Puerto Vallarta, Mexico
With 322 sunny days per year, a gay-friendly vibe, and a loose interpretation of liquor laws, Puerto Vallarta (PV) is up there on the list of party cities. If you're a gay man, proceed directly to the area of Los Muertos beach that's called Blue Chairs (named after the famed gay hotel it abuts) and get cruising. You can lay out a towel or take a chair under an umbrella, but roped-in areas are hotel run and you'll be required to order from a waiter. Either way, you can enjoy the beats and eye candy.
Lesbians might want to book for February and hit the annual Vallarta Girl party. No matter when you visit, make sure you get to Frida's, if only for their second-floor balcony seating and to say hello to mucho-friendly barkeep Blanca.
The Zona Romantica (aka Old Town) is Vallarta's tourist hub. Packed with hotels, restaurants, bars, and taco stands, this historic cobblestoned neighborhood backs into the mountains and is shaped like an amphitheater, making the Zona-after-dark a contained and social place to party. In the daytime, come here to find souvenirs: blankets, silver, and tequila, the latter of which you can find in every flavor and strength as you walk the malecón (boardwalk). While there, fuel up on nacho-wrapped hot dogs, elote (corn, mayo, cheese, and churros, all of which are conveniently absorbent.
Stop at any OXXO and grab a six-pack of Pacifico, or step into one of the many locals for "un litro." Drop your butt into the sand and watch the sunset (drinking in public is technically illegal but almost uniformly unenforced). Local mariachis will walk the beach and serenade the sun under the horizon. Around 20 pesos ($1.25 USD) will buy you a song.
The hours between sundown and dinner can be deceptively long, so do as the locals do and siesta. Vallarta will wake you promptly at nine o'clock every night, when the pirate ship anchored in Banderas Bay sets off fireworks. Your nap is over. Go to your balcony and open a beer.
Expect to eat late and take your time. In the Zona, have dinner or pre-drinks on the rooftop patio at Joe Jack's Fish Shack; order the ginger mojito, seriously. Once you're fed and lubricated, head over to Bolero's. This is a decent place to start the tequila tour, but if you insist on the bar rail, ask for sangrita to cut the aftertaste.
La Noche is a martini bar with table dancers going off to loud music, and televised gay porn. Expect to pay premium prices for drinks. The Zona club crawl will take you to Paco's Ranch (locals and drag performances) and CC Slaughters (all-night rave). Those looking for camp should visit The Palm or Reinas, and male strippers can be found at Antropology.
Sometime in the morning hours, you're going to get hungry. Time for the taco tour. Here's a taco-stand primer: Each taquero(a) serves a different specialty; get the cebollitas (green friend onions) if they have them; try the salsas, carefully; cabeza means head; and gringo(a) palates will probably like barbacoa (barbecue), birria (stew), and tacos de pastor. By many accounts, the very best pastor in town is Takos Panchos, which is not a stand at all, but a small restaurant. Ask anyone, or look for the line on Olas Altas.
Puerto Vallarta tips:
If you visit over the holidays, don't get sloppy with your accent. Feliz ano nuevo means "Happy new anus." Unless it's a very specific kind of New Year's party, you mean Feliz año nuevo.
Street drugs like cocaine, ecstasy, and weed aren't hard to find in Vallarta, but they are illegal and the local policia don't look the other way. You've ben warned.
Get out of Vallarta and party in any of these nearby places: Yelapa (you have to take a water taxi), Sayulita, or Punta de Mita.
Verdict: You don't have to be gay to party in Vallarta, but it helps.
by Keph Senett
---
San Diego, California
It's easy to get jaded about San Diego as the city in California where generations of conservatives huddled together, too afraid of Mexicans to leave their homes, and have now spawned a population of suburban rebels-sans-causes paying for drinks out of trust funds. But on the flipside of that, San Diego has the best weather in the United States in terms of straight-up comfort, and it's an epic area for surfing, kayaking, fishing, etc., and their local communities that operate on stoke. Get in with them, and they'll show you spots—whether surf breaks or restaurants—you only dreamed could exist in your hometown.
Like many cities, San Diego's best but most generic time is found downtown. The Gaslamp Quarter has block after block of restaurants, bars, and nightclubs, such as The Tipsy Crow and Star Bar. San Diegans also love speakeasies, but they love telling people how cool they are for knowing about those speakeasies even more. On that note, try downtown's worst-kept secrets, Noble Experiment and Prohibition.
San Diego's other main hub for nightlife is in Pacific Beach. If downtown is where the yuppies go to do coke in the bathroom, then Pacific Beach is the go-to spot for slutty sorority girls attending their safety school. Garnet Avenue runs through the area and is lined with dive bars, such as 710 Beach Club or The Tiki House. There's a certain charm to barhopping when the people in line ahead of you get kicked out for having fake IDs.
If going to bars feels like a dog-and-pony show, check out one of the dozens of microbreweries. Stone Brewing might be the best, but you'd better keep drinking just to be sure. Hit up Monkey Paw Pub and Brewery, Karl Strauss Brewing, and Green Flash Brewing for tours and samples.
Though the brand of beer you drink is a big deal in San Diego, the food you eat isn't. Waterfront restaurants with fancy names and expensive menus are everywhere. Skip that shit. The real San Diegan gastronomical experience is found in the Mexican food joints set up on corners everywhere. Nico's and Roberto's are good places to start, but really it doesn't matter. Only two rules apply: the tastiness of the food is proportional to the number of visible cockroaches, and if it's named after the jefe cooking in back, it's going to be amazing.
San Diego is a big city with a lot to see. It's so big that outside of downtown, most residents won't even know if they technically live there or not. Just remember if in your travels you find a bag of money, leave it be—it's probably a dead drop from the Tijuana Cartel lurking just down south of the border.
Verdict: Whatever it may lack in pure, unhinged ridiculousness, it makes up in waves.
by Colin Heinrich
---
San Francisco, California
San Francisco is divided into districts. Distinctly. Cross the street from the towering cement skyscrapers of the Financial District into the Asian architecture of Chinatown and you'll definitely know it. Up the hill to the swanky North Beach cafés and across the park to the hippy hills of Haight-Ashbury Dylan-strumming buskers: each zone presents a theme party of local culture. And any good night should include at least three districts.
Over an extended stay, SF is best discovered via an attrition of surgical strikes: key shows at legendary music venues like The Warfield, Great American Music Hall, and The Fillmore; celebratory feasts at world-renowned eateries like The Stinking Rose (garlic!), Tommy's Mexican (tequila!), and the seafood at Farallon; and random wonders like ball games at Pac Bell on the bay, doobies in Golden Gate Park, and the underground raves only the cool kids know how to find.
You can spend a lifetime discovering secret basement jazz and one-night warehouse blowouts. But you've only got a few days, and you barely know where to start. Here's how to do it:
Pick a district. North Beach. Haight-Ashbury. Mission. Whatever's outside your door, really. They're all on fire. Walk no more than two blocks before entering a bar. Sit on a stool and order something strong. Talk to the bartender. Tell him you're thirsty, then buy him a drink.
Change districts. Quickly. As if you're trying to throw off a tail. Jump a cable car, skateboard down the hill, or head underground to the MUNI. Public transportation is great here. Use it. You'll stumble out in the gay Castro District, or the bum-crazy Market Street, the delightfully seedy Tenderloin. Enter the first bar you see. Order something that scares you. Put music on the box. Compose a limerick on the bathroom wall. Confess your love to a stranger.
Talk to locals. What are they doing next? Maybe they're heading to one of the Matrix-like club scenes at Ruby Skye, Temple, or 1015 Folsom. Maybe tracking down some dive bar shots at crazy Uptown (Mission), the fish Hi Dive (Marina), or the greasy Tee Off, where you can stand on the Ping-Pong table wailing n a borrowed electric guitar. Maybe they're heading to bonfire on Sunset Beach or a stony stroll through Golden Gate Park… doesn't matter really, just say, "Can I come with you?"
Your last stop should be someone's house. There you'll find a clean glass bong, fresh cocaine, and a bottle of scotch; jazz on vinyl and a view of the city lights. This is where you were headed all along. Home. New Yorkers stay out all night because their apartments are too small to sleep in, but San Franciscans love going home because that's where they hide their stash.
Remember the rules:
Most San Franciscans think weed is legal. It's not, but there's power in belief.
The beach here is not romantic in any way.
Public transportation rules. Use it. And assume that odd dude is an undercover cop.
The hangover: it might take a Bloody Mary or two to recall your new friend's name. Break the ice with some Frisbee golf and a joint in the park, then go lazy vintage shopping in the Haight or Mission districts. Somewhere between the lazy sun and bitter wind, the temperature is just right and too much to bear. Lie down. Where you are, just lie down. You won't be going out again tonight. It's not that type of city.
Verdict: A treasure chest at the bottom of the sea.
by Nathan Myers
---
Savannah, Georgia
Savannah has the soul of an eccentric woman, a very drunk woman. She is a drinking town, period. Rambling through the twenty-two squares can be dazzling, especially if you're into history, ghost stories, and open containers. So, grab a traveler of whiskey and book a Savannah Walks Pubs and Taverns Tour. At just $16, you'll get spooked and be able to stay "in your cup" the whole evening. Many tours include McDonough's Irish Pub, the best place in town to get into trouble. Or stop in at Lulu's Chocolate Bar or Jen's and Friends, where you'll have your pick of three hundred martinis and two hundred beers. After that head up to Bay Street to the Moon River Brewing Company, known for their handcrafted Swamp Fox and Apparition Ale and a sizeable food menu.
No one comes to Savannah to do business, so slow down. Meander along the river on Savannah's Belles Ferry, a free ride. When you dock you can explore the shops along River Street, grab a Call a Cab from Wet Willies, and do some karaoke at the LGBT-friendly Chuck's Bar. Or try a Savannah Slow Ride. This spider-like bicycle utilizes the leg power of fifteen people to steer it through the streets of the city.
Vinnie Van Go-Go's and Sweet Melissa's are both solid bets for food, especially when sobering up. Their pizza slices are huge and the prices cheap. You'll be able to grab a late-night bite so you can keep drinking. Just don't forget to bring cash.
Finally, remember these general rules about Savannah:
Don't wear heels on River Street, ladies. Tourists abound, so stick to tennis shoes, even if you go into a high-end restaurant.
You can drink on the streets just about anywhere as long as your beverage is in a plastic cup.
Don't get caught with your pants down. Drinking in the streets is fine, but you'll have to go into an establishment to use the restroom.
Verdict: You might last into the wee hours of the morning and probably won't get robbed.
by Blissom Booblé
Lead Photo: Getty Images/iStockphoto