Sun Valley Style
An Italian chef, a pro snowboarder, and five other Sun Valley, Idaho, locals tell you the best way to play in one of America's most pristine mountain towns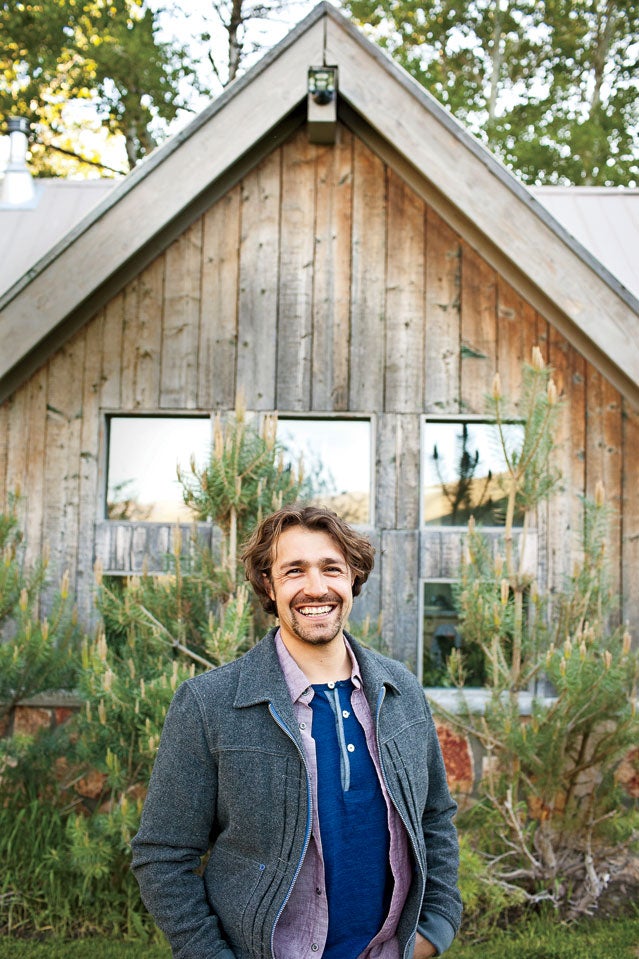 Chris McPherson
Heading out the door? Read this article on the new Outside+ app available now on iOS devices for members! Download the app.
Outdoor Style in Sun Valley
Ever since the first chairlift was installed in 1936, Sun Valley, Idaho, has been a magnet for progressive thinkers. Meet the next generation of adventure-seeking entrepreneurs ensuring that maverick spirit endures.
On Mat Gershater: Henley by H.W. Carter and Sons ($120); Chambray shirt by Patagonia ($79); Type II wool jacket by Levi's Made and Crafted ($375).
Sun Valley Style: DeSiree Fawn
Filmmaker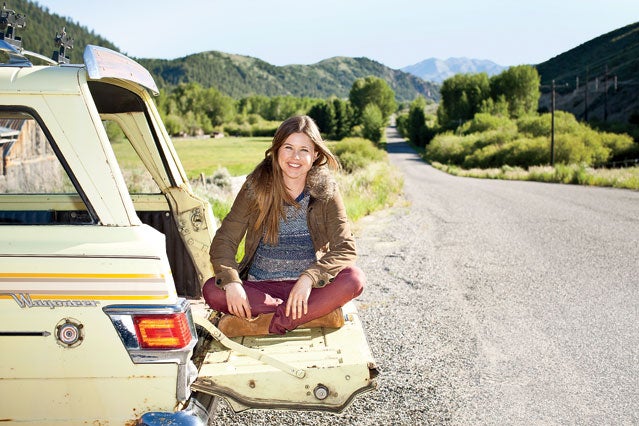 After six years working in public relations in San Francisco, DeSiree Fawn, a fifth-generation Sun Valley native, was ready for a change. She got a master's degree in filmmaking, formed her own company, Fawn Films, and returned to Idaho. "One of the reasons I moved back," says Fawn, 34, "is that I realized so many of the stories I wanted to tell were within a few hours of here." Her first documentary, The Phantom Wolves of Sun Valley, came out last year; it won numerous awards and is still showing at film festivals. "On one level, it's not really about the wolves at all," she says. "It's about the different ways people live out west." Up next: a film on wild horses.
On DeSiree: Greta sweater by Rag and Bone ($275); Suede Field jacket by Eddie Bauer ($349); Kara jeans by Prana ($75); Jude boots by Report Footwear ($100).
Sun Valley Style: Taite Pearson
Restaurateur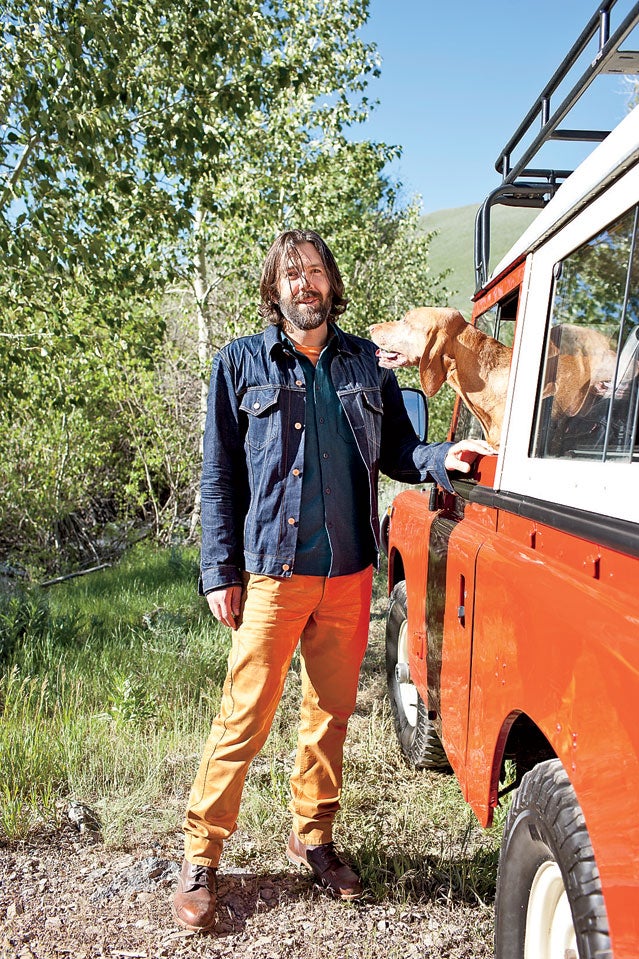 Taite Pearson has worked for some of the most famous chefs in the world, from Chicago's Charlie Trotter to France's Joël Robuchon. But the 37-year-old is positive about one thing: the kitchen at Della Mano, the Italian restaurant he opened in town last year, is the coolest one he's ever cooked in. "I designed every inch," he says. "It's made completely out of sustainable materials, and there are no gas stoves: it's all induction." During the growing season, 90 percent of Della Mano's ingredients come from within a 100-mile radius, and Pearson and his staff hand-make the pasta and cure the meats on-site. "I can cook for three hours," says Pearson, "take advantage of some of the best fly-fishing in the world for three hours, and then go back and serve the food."
On Taite, left: Premium T-shirt ($34) and Trucker jacket ($78) by Levi's; Felted shirt by Patagonia ($119); Alpha Khaki pants by Dockers ($68); Original 1000 Mile boots by Wolverine ($340).
Sun Valley Style: Wes Walsworth and Cory Smith
Furniture maker and promotions manager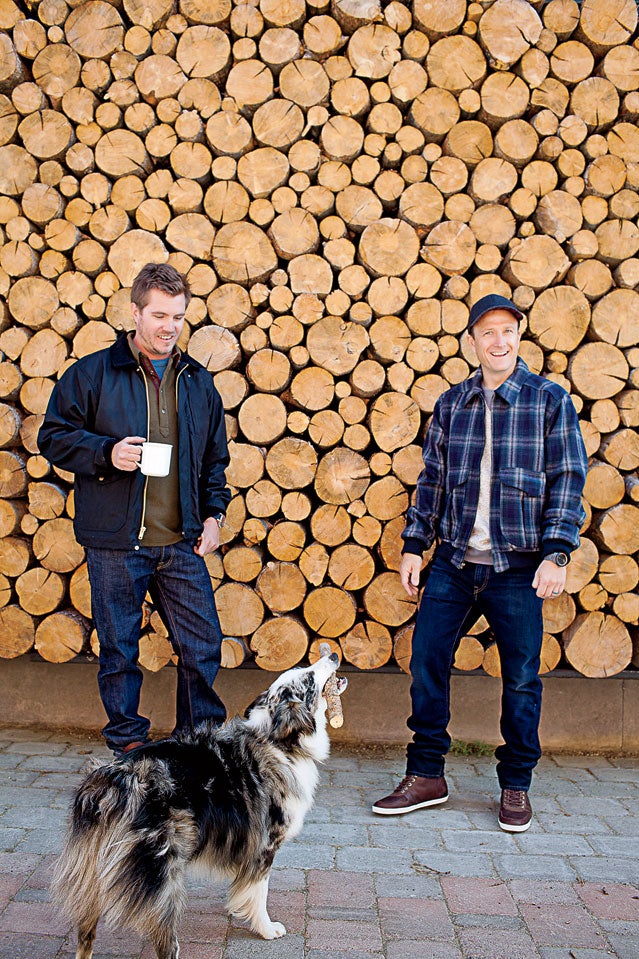 When Wes Walsworth (above left) was working in a vineyard in Western Australia a few years ago, he began fashioning various things—benches, tables, coatracks—out of old wine barrels. "I got really into it," says the 33-year-old Sun Valley native, "but I didn't have all my tools with me." So he headed home. Two years later, Walsworth Furnishings makes everything from sconces to barstools out of reclaimed farm wood and old mushroom vats. In a previous life, Walsworth was a professional musician, and he still plays guitar with a beloved local roots band called Old Death Whisper. When he's not on the river, that is. "I love saltwater fly-fishing," he says, "and the closest thing we have to that is fly-fishing for carp. It's essentially redneck bonefishing."
Former pro snowboarder Cory Smith (above right), 38, moved to Sun Valley in 2000 to work for Smith Optics. Now the company's senior promotions manager, the Silverton, Colorado, native oversees in-house video production and runs Prospecting Idaho, the 900-acre private cat-skiing operation just 45 minutes from town that serves as the brand's exclusive testing facility and film location. And that's just his day job: last winter the father of two founded Mountain Approach, which makes foldable approach skis, so snowboarders can move more easily in the backcountry. "We realized that a lot of people don't love how split-boards perform," says Smith. "So we're bringing another option to the table."
On Wes: First Forks long-sleeved T-shirt by Woolrich ($35); Murrelet Fleece polo by Patagonia ($89); Oil Finish Cover Cloth Bomber jacket by Filson ($235); Five-Pocket jeans by H.W. Carter and Sons ($195); Style 8146 boots by Red Wing Heritage ($240); Series 800 watch by Movado ($950). On Cory, above right: Madrona Plaid Wool Bomber jacket by Filson ($375); Dura watch by Movado ($2,995).
Sun Valley Style: Eric Demment
Paramedic, volunteer firefighter, and amateur hockey player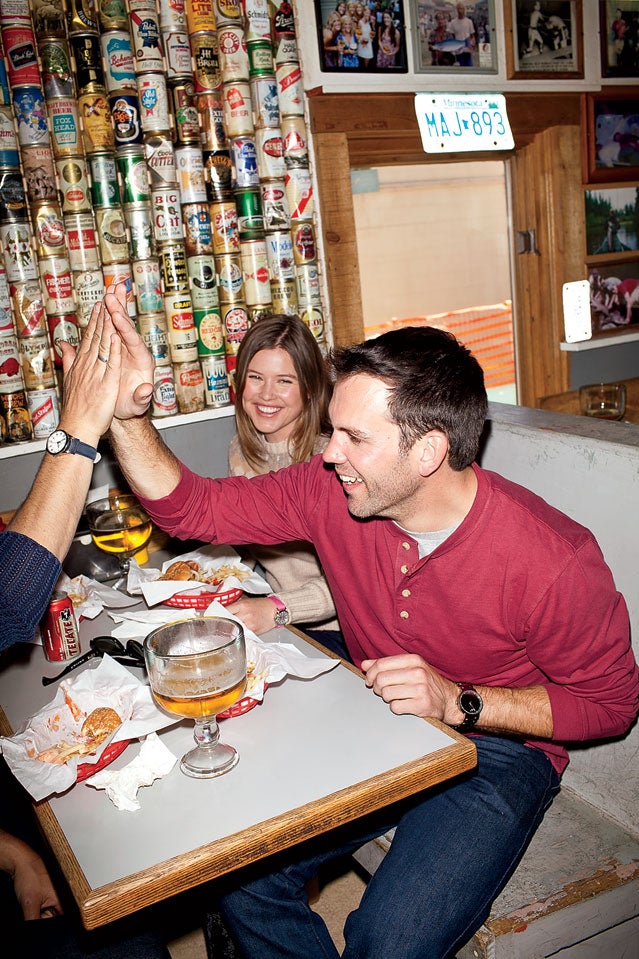 One of the first things you'll notice upon entering Sun Valley: how completely unblemished the foothills are. Thanks to a local ordinance that prevents construction 44 feet above the valley floor, there are no huge houses or lodges looming above you. "You really feel like you live in the mountains," says paramedic and volunteer firefighter Eric Demment. That's one of the reasons Demment, 35, a former professional hockey player, moved here. The others? The skiing and, of course, the hockey. "It's just an elite beer league, but the community is really supportive, and we play teams from all over the West. Teams will even fly in from Boston and New York City."
On Eric, above: T-shirt by Ralph Lauren Denim and Supply ($30); First Forks henley by Woolrich ($40); Five-Pocket jeans by L.L.Bean ­Signature ($69); Dura watch by Movado ($2,995).
Sun Valley Style: Mat Gershater
Film producer and camp founder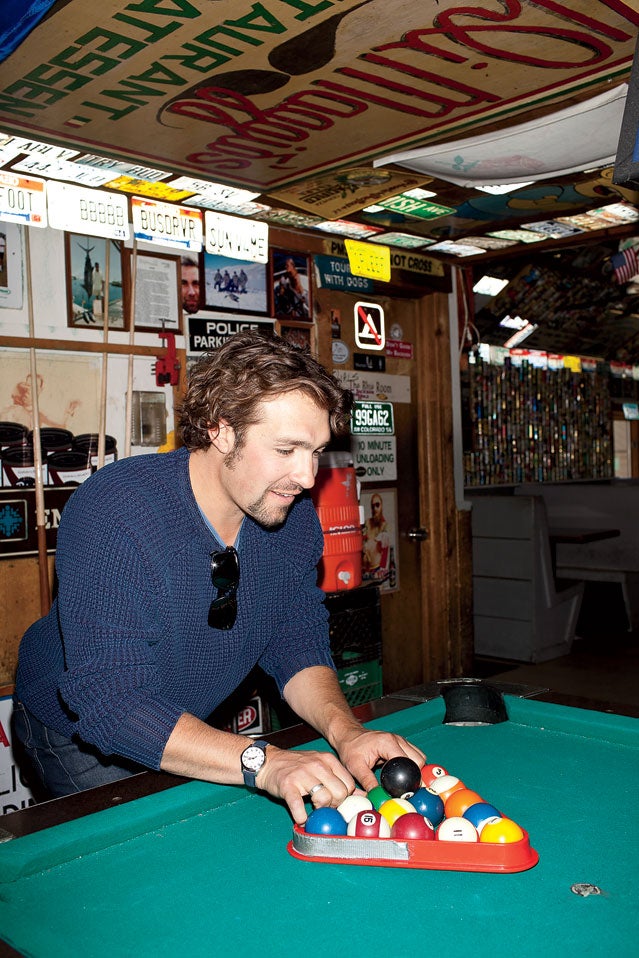 There's a saying in Sun Valley that you have either three homes or three jobs. Mat Gershater is definitely in the latter group. In 1998, when the Flagstaff, Arizona, native was 19 years old, he founded Mountain Adventure Tours, a summer camp for kids that offers everything from horseback riding to video-editing courses. During the rest of the year, the 34-year-old runs a film-production company, Ben Reel Productions, shooting everything from commercials to documentaries to webisodes for outdoor-gear companies. "There are a lot of us here who said, 'We're not going to participate in your recession,'" Gershater says. "'We're going to make it work.' It's not easy, and we don't make as much money, but it's more fun."
On Mat: Crewneck T-shirt by Sunspel ($56); Waffle crewneck sweater by Levi's Made and Crafted ($225); Five-Pocket jeans by L.L.Bean Signature ($69); Weekender Strap watch by Timex ($48); sunglasses his own.
Sun Valley Style: Wyatt Caldwell
A man for all things outdoors
As a pro snowboarder, Wyatt Caldwell won competitions all over the world. But you won't find him in the pipe these days. "I'm 29," the Sun Valley native says. "I'm leaving that scene to the youngsters." Today, the Eddie Bauer First Ascent–sponsored athlete spends most of his time in the Idaho backcountry. During the winter, Caldwell works for Smith Optics as an athlete, contributing photographer, guide, and jack-of-all-trades at the company's cat-skiing outfit. He also makes movies, riding and shooting in remote locations for Yes snowboards and spreading the good word about Sun Valley Resort, where he moonlights as an ambassador.
On Wyatt, above left: Field sweater ($60) and Bull denim jacket ($100) by Eddie Bauer; his own belt. On Eric, above right: Glenburn crewneck sweater by Woolrich ($79); Five-Pocket jeans by L.L.Bean Signature ($69); Swiss Raid Commando watch by Wenger ($450).