The Ranger Who Never Returned
A California forest ranger meets his fate in the forest.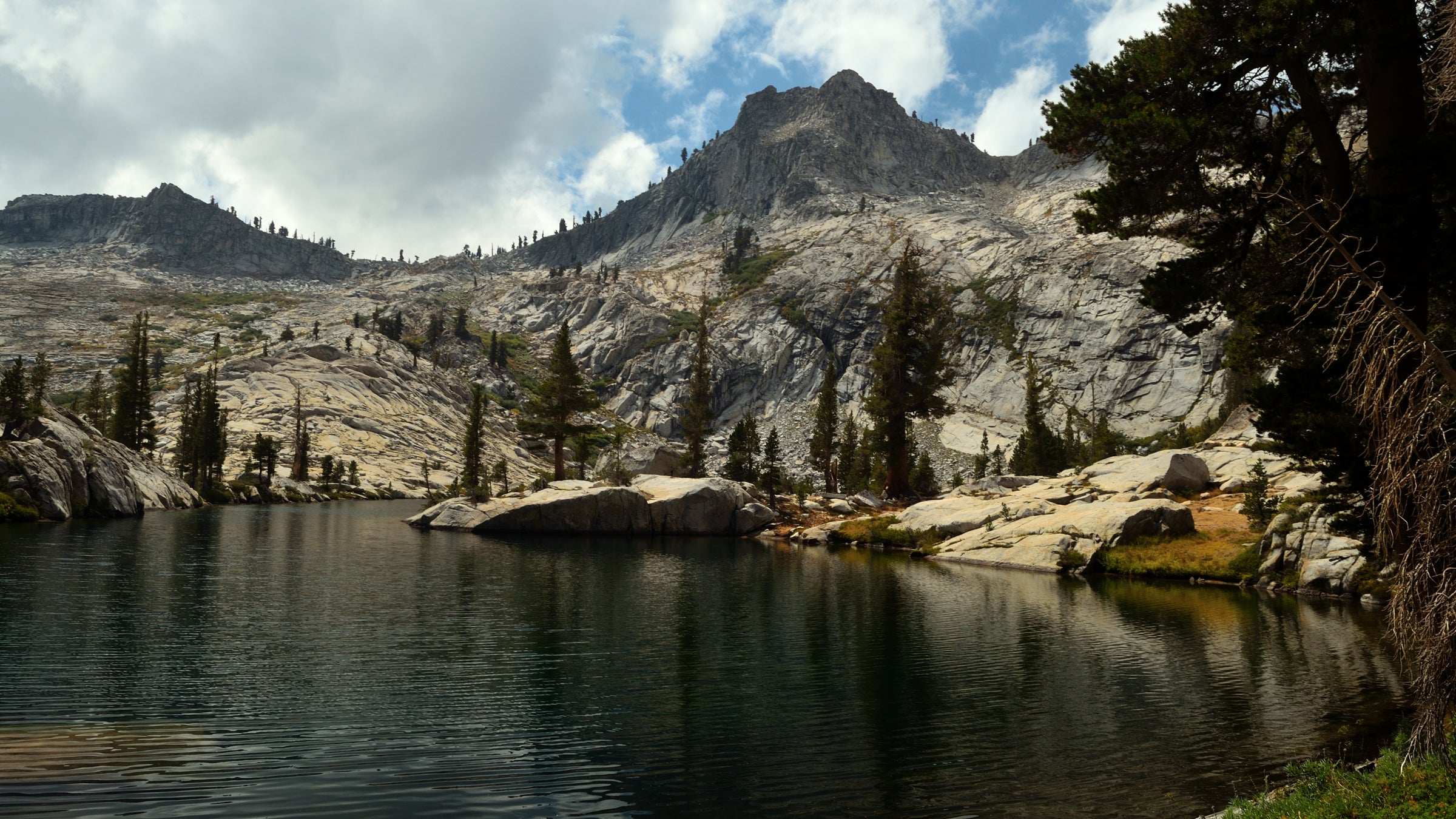 Heading out the door? Read this article on the new Outside+ app available now on iOS devices for members! Download the app.
Backcountry ranger Randy Morgenson knew California's Kings Canyon National Park better than most anybody. If he'd wanted to wander into the High Sierra like some ancient mountain lion to die and never be found, you can bet he'd still be up there somewhere.
The high wildflower meadows had always brought joy to the 54-year-old, but in the summer of 1996 everything turned sour. Morgenson, a deeply tanned romantic with a bushy beard, had an affair with another ranger, and his marriage and professional relationships suffered for it. In July, from his remote outpost near Bench Lake, Morgenson arranged to return unsigned divorce papers to his wife, Judi; he apparently wanted to work it out. Shortly afterwards, though, he radioed two fellow rangers and said he wouldn't be bothering them anymore. The next morning, he tacked a note to his cabin door, saying he'd be back in three or four days, and left on patrol. It was his 28th season in the park.
Despite a massive effort to piece together what happened next, it seems no one but Morgenson will ever know. For ten days after the ranger was declared missing, searchers used dog teams, thermal-vision-equipped helicopters, and nearly 100 people on the ground to scour cliff bases, creeks, and rocky ravines. They found nothing.
Hunters, hikers, even airplanes have gone missing for decades in the Sierra, but the disappearance of such an experienced ranger seemed too perfect. Was it a carefully planned suicide? Had he walked out of the park to start over somewhere in South America? Or had he run into the wrong person? Most took the least troubling option and assumed that Morgenson had simply had a terrible accident, damaging his radio, and then died alone deep within Kings Canyon.
It was anybody's guess until July 2001, five years after the search was called off, when a trail worker found bones along a creek in the Window Peak drainage. Rangers soon discovered a tattered shirt with Morgenson's badge, a two-way radio switched on, and a backpack with the waist belt buckled, meaning it had probably never been removed. Most likely, says retired Sierra subdistrict ranger Alden Nash, Morgenson had fallen through a snow bridge and broken his leg, and his body had simply been hidden beneath ice throughout the search. (During the rescue attempt, Judi had dreamed of a dead man floating in a lake.)
But finding the bones proved only that Morgenson had died in the park.
"I don't think it was an accident," says Eric Blehm author of The Last Season, a book that traces an investigation into the disappearance. Blehm says Randy may have wanted to appear to have died on the job to make sure Judi, his wife at the time, got her $100,000 benefit from the government, a policy not honored in the case of suicide. "If he wanted to throw off the dogs or sucker people into believing something happened, he did a great job," Blehm says. "After so many years, with the bones gnawed, there's no way to say exactly what happened."