Sponsor Content: Visit Walla Walla
What Do Winemakers Do in Winter in Walla Walla?
We tapped an industry professional to find out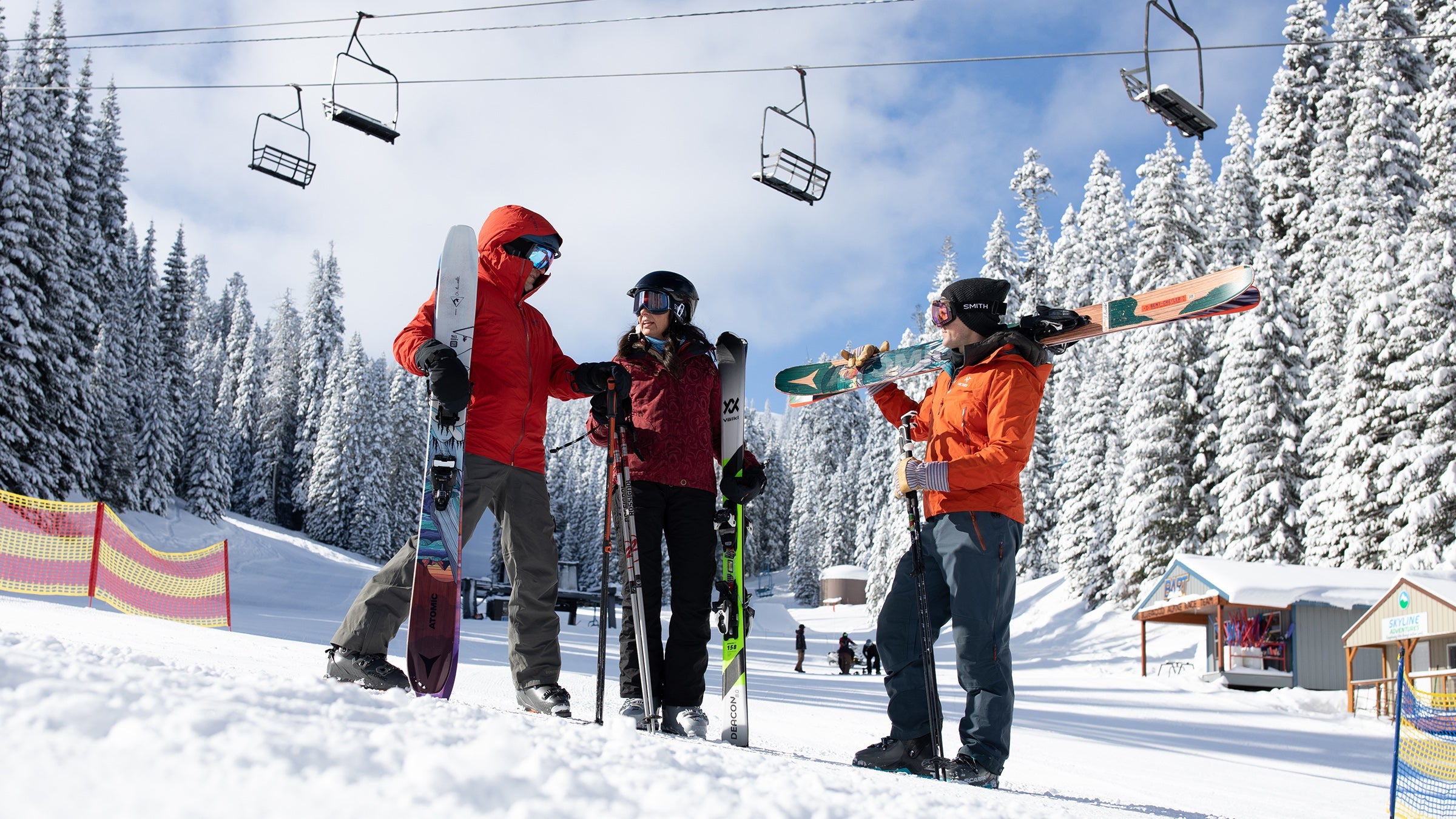 Visit Walla Walla
When Jean-François Pellet, director of winemaking and a partner at Pepper Bridge Winery, moved to Walla Walla, Washington, he had a two-year contract and no intention of staying. Born and raised outside Geneva, Switzerland, he had been a winemaker in Spain, Switzerland, and then Napa Valley, California—and Walla Walla seemed like a brief stop en route to someplace else. Then something unexpected happened: he fell in love with the place.
"Here I am, 20 years later," he says, laughing. "It's been a great journey."
First, like any winemaker worth his salt, he was attracted to the region's soil. Walla Walla is in southeastern Washington, a 40-minute flight from Seattle or about a four-hour drive from Seattle, Portland, or Boise, at the foot of the Blue Mountains. The ridge of heavily treed mountains acts as a rain shadow, so the valley's silty soil, deposited during a flood ten or 12 thousand years ago, stays far drier than other areas of the state. The soil is also rich but not too rich—"It's perfect for vineyards," Pellet says. And unlike some areas that are known for only one particular varietal, Walla Walla's soil supports an exciting diversity. "Cabernet Sauvignon, Syrah, Merlot… We also have a good Sauvignon Blanc," he says.
Speaking of diversity, the town itself is a charming hamlet built around three colleges—Whitman, Walla Walla University, and a large community college—so it's a hotbed of culture, music, and personality. Restaurants, winery tasting rooms, pubs, and boutique inns line the historic streets. Pellet's favorites include Hattaway's on Alder, an upscale place that puts a Southern twist on local ingredients, and The Green Lantern for a down-to-earth pub with great food. Pellet's not a huge beer guy, of course, but Burwood Brewing is the spot for those who are. Regardless of your budget or tastes, this town has really come into its own, Pellet says. "It reminds me of Europe, and it keeps getting better."
Finally, of course, there's the skiing, which became the family pastime for Pellet, his wife, and their two kids. An hour away from downtown Walla Walla, Bluewood hearkens back to the sport's soulful heyday. The vibe is low-key, weekend lift tickets cost $65, kids under six—not to mention the parking—are free (yes, free). And the powder? It lasts for days.
This is why, in part, Pellet's own two children are still here, making fresh tracks of their own every weekend. (For visitors, midweek is even better—with empty lift mazes and an adult ticket costing a mere $55.) Both of them grew up bashing gates here, and his daughter now teaches skiing while she finishes her undergraduate degree. They also go out ski-touring with their dad when the conditions are right. "Skiing at Bluewood is part of their DNA," Pellet says.
Like Pellet, Pete Korfiatis, a former U.S. Ski Team coach who now runs Bluewood as general manager, is also a Walla Walla convert, brought here by his native wife. "There is no pretentiousness here," he says. "It has a vintage 1979 feel. You can get one of the best hamburgers around for about $10, and everybody looks after everybody else. The staff knows all the little kids who are running around. Mine included," he adds, laughing.
While Bluewood may look relatively small on the map (24 runs or so), the marked trails represent only about 10 percent of the terrain, Korfiatis says. The thick groves of old trees protect fresh snow for days, which almost feels unnecessary, considering this little pocket is a storm vortex that produces 300 annual inches of the stuff. And then there's the elevation—it's the second highest resort in the state—that keeps it as light and dry as cold smoke. "We have epic tree-skiing," Korfiatis says. "It's the best-kept secret out there. There are terrain drops, twists, and turns—it's an adventure everywhere you go. You can spend a whole season here and not come remotely close to skiing it all."
Convinced to pay Walla Walla a visit? Check out the comfortable and cozy hotels downtown, like The Finch, which offers 20 percent off lift tickets, and Marcus Whitman, which has been a town landmark since 1928. A little north of town, the Eritage Resort sits on a vineyard and has its own restaurant.
Wherever you land, you can't go wrong, Pellet says. "Everyone here makes the effort to make sure all our guests leave with a great experience," he says. "It's one town, and we all work together. We all do a really good job."
---
A scenic four-hour drive from Seattle, Portland, or Boise, or a short, non-stop flight from Seattle, Walla Walla is home to more than 120 wineries, a nationally recognized culinary scene, and diverse arts and entertainment. Nestled next to the Blue Mountains, Walla Walla has easy access to an abundance of outdoor recreation.
Lead Photo: Visit Walla Walla