Sign Up for Surf Camp at 6 Idyllic Destinations
Learning to ride the waves isn't easy. But pick the right spot and find a gifted enough teacher, and you'll find your flow state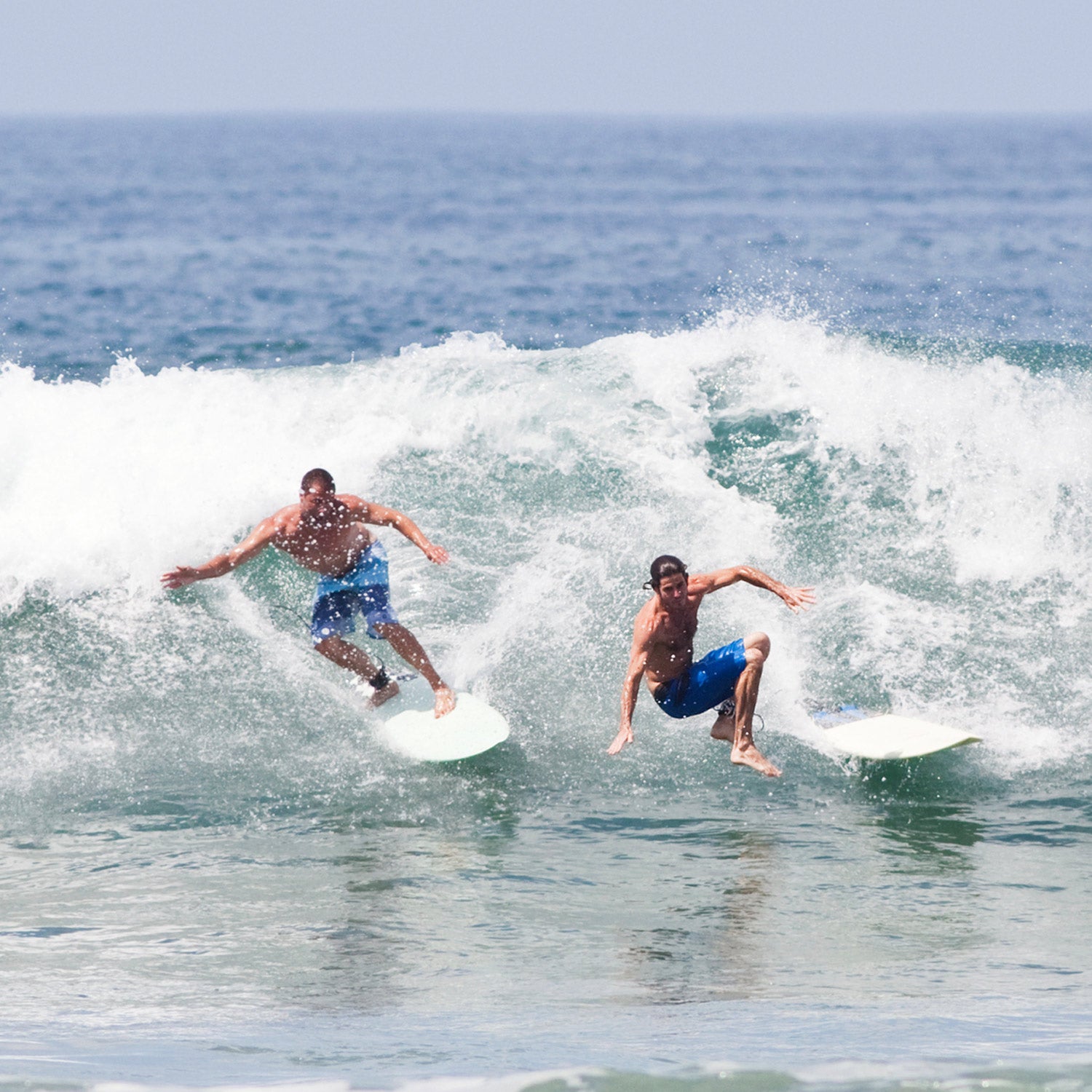 Ian McDonnell/iStock(Photo)
Heading out the door? Read this article on the new Outside+ app available now on iOS devices for members! Download the app.
Surfing has its own complicated mystique. Riding a wave feels magical and pure, but often, attempts end with a pummeling of salty whitewash. "Surfing is difficult because of the physical demands but also because the environment changes every day—the swell comes from a different direction, the wind changes," says Robert Farmer, the owner of Farmdog Surf School in North Carolina. "It's not like basketball where the court is the same and you can perfect it by repetition. Surfing requires an understanding of the physics involved in creating a wave." Which is why signing up for a surf lesson at one of these world-class programs for adults might be your best bet at actually catching one.
Camp Surf, Los Angeles, California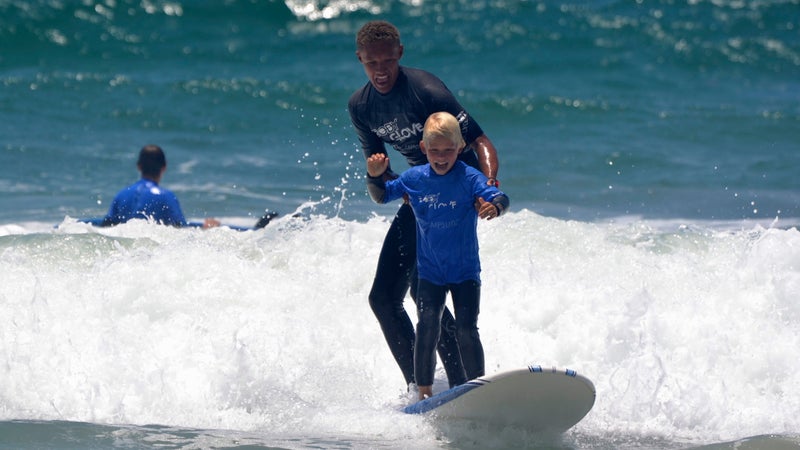 Never stepped on a surfboard before? Start at Camp Surf in LA, which offers private or group lessons on the beginner-friendly breaks at Manhattan Beach. You'll get outfitted with a rental board and wetsuit, then get schooled in the basics: paddling out, spotting a wave, and, with practice, riding one. The instructors are the best at what they do—many are former competitive surfers, lifeguards, and lifelong watermen. 
---
Barefoot Surf Travel, Bali, Nicaragua, and Ecuador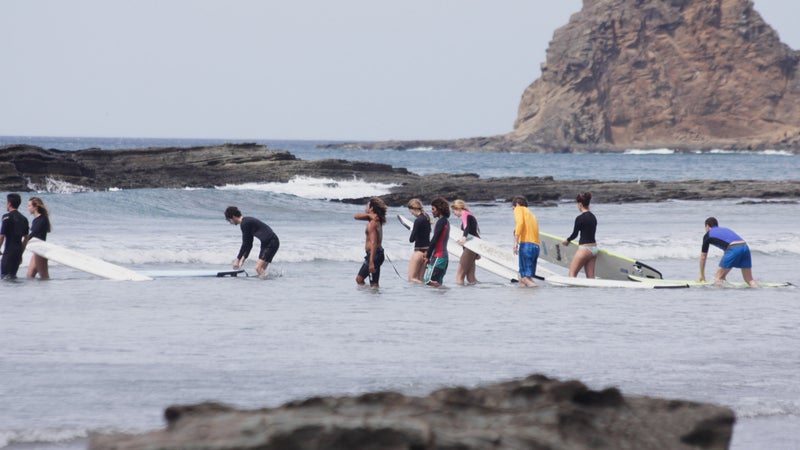 You may want to tackle the basics before signing up for a trip with Barefoot Surf Travel—which guides groups of surfers on tropical trips to places like Nicaragua, Ecuador, and Bali—but beginners and intermediates are welcome here. (Half of Barefoot's campers are total surf newbies.) Sign up for a seven-day camp in San Juan Del Sur, Nicaragua, where you'll stay in a villa near numerous world-renowned breaks, or spend three weeks island-hopping in Indonesia. Either way, you'll up your skills by the time the trip is over. 
---
Hans Hedemann Surf School, Honolulu, Hawaii 
Run by former World Champion surfer Hans Hedemann, the Hans Hedemann Surf School has three locations around Waikiki and one on Oahu's North Shore, so if you're going on vacation to Hawaii, skip the agony of trying to teach yourself how to surf and sign up for a lesson with Hans instead. They even offer a surfing guarantee: Stand up on a wave within the two-hour lesson or ask for your money back. 
---
Farmdog's Surf School, Nags Head, North Carolina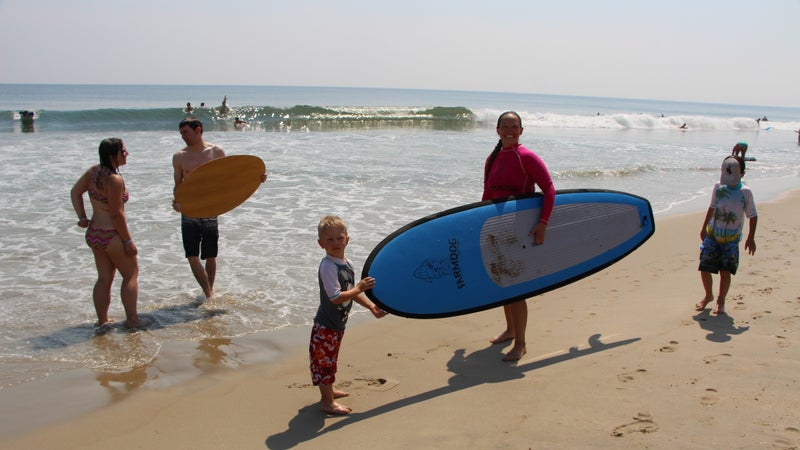 Robert Farmer—aka Farmdog—has been running his own surf school on the Outer Banks of North Carolina since 2007. In addition to teaching you how to surf, Farmer and his team of instructors will also give lessons on ocean etiquette, so you don't end up dropping in on someone else's wave. 
---
Paskowitz Surf Camp, Mexico and San Diego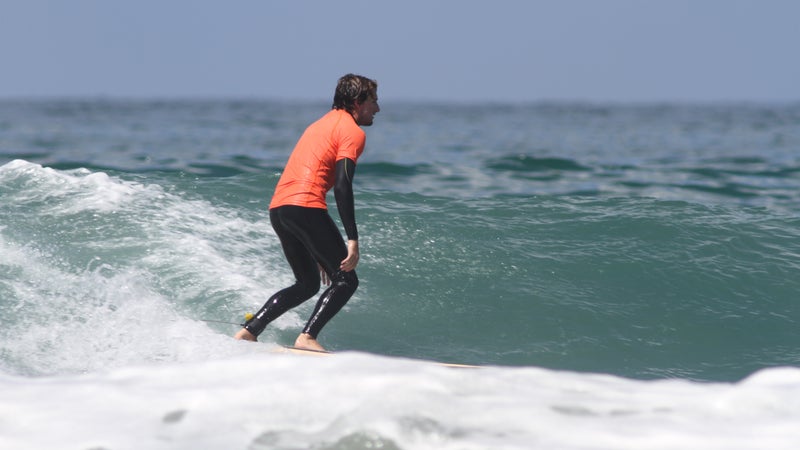 Paskowitz Surf Camp in San Diego, California, was started by legendary surfer Dorian Paskowitz back in 1972—it's the country's oldest and one of the most respected surf schools. It's now operated by his son, Izzy. Instructors are big on teaching proper skill—you'll spend time learning body positioning on the beach before you even step foot in salt water. Or grab your passport and take their weeklong, springtime camp for beginners in Cabo San Lucas, Mexico. 
---
CoreysWave, Montauk, New York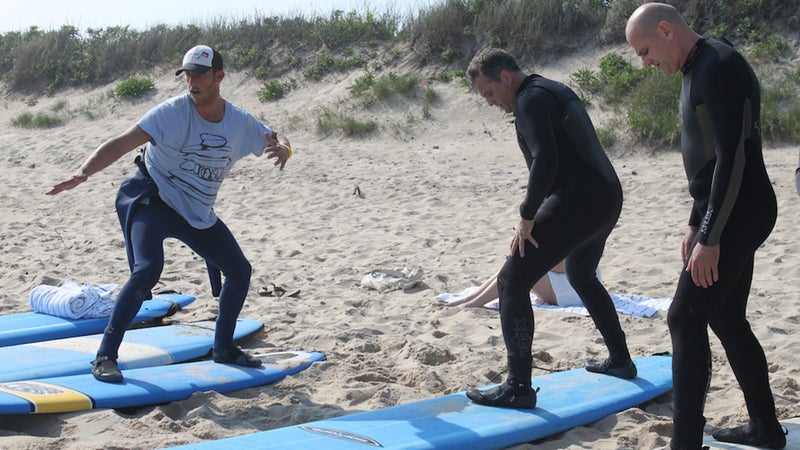 The sleepy fishing hamlet of Montauk, which is transformed into a full-blown New Yorker getaway each summer, when the waves are at their worst, is a low-key surf spot and a great place to learn the rest of the year. Water temps can be chilly even midsummer, so opt for a thick wetsuit. Sign up for a private or semi-private adult lesson with CoreysWave, run by longtime surfer Corey Senese, on Montauk's Ditch Plains break, which is great for longboarders. A board, wetsuit, and booties for your feet come included. 
Lead Photo: Ian McDonnell/iStock
Trending on Outside Online