The Top Ten Spots to Hang Ten
We're still surfing in the USA.
Heading out the door? Read this article on the new Outside+ app available now on iOS devices for members! Download the app.
There are certain challenges any surfers worth their salt water have to take on. Some are blissfully isolated, others are crowded but iconic, and several lie somewhere in between. With summertime looming, what follows—in no particular order—are ten must-surf spots that will keep you busy at least until Labor Day, and possibly for the rest of your life.
Frisco and Cape Point Beaches, Cape Hatteras National Seashore, North Carolina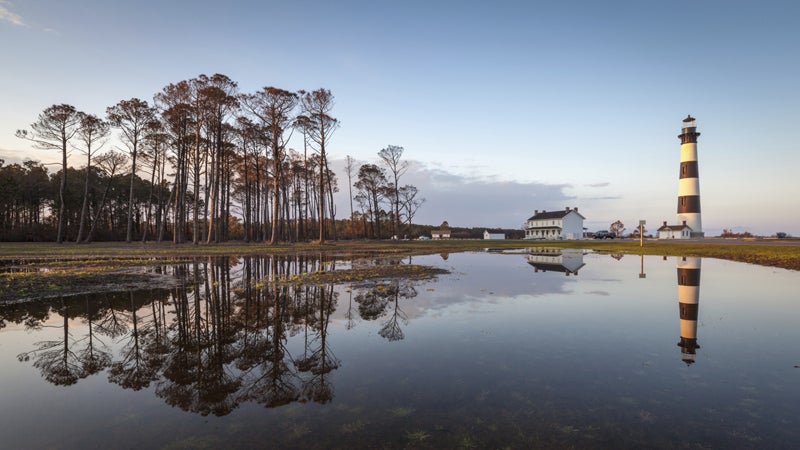 Few places along this shifting, storm-battered strip of barrier-island sand are as pretty, or offer such a welcome combo of waves and remote escape, as Frisco—which breaks well on south swells and whose Gulf Stream–strafed waters are warmer than beaches to the north—and Cape Point, whose iconic lighthouse beach breaks on any swell. The town of Buxton offers basic services: stop at Scott Busbey's Natural Art Surf Shop for gear, and at the Orange Blossom Bakery for apple and peach fritters. The Park Service's Frisco campground is the most secluded, while the Cape Hatteras campground is closest to the waves. Check beforehand for beach-access restrictions, which are dictated by piping plover nesting.
Montauk, New York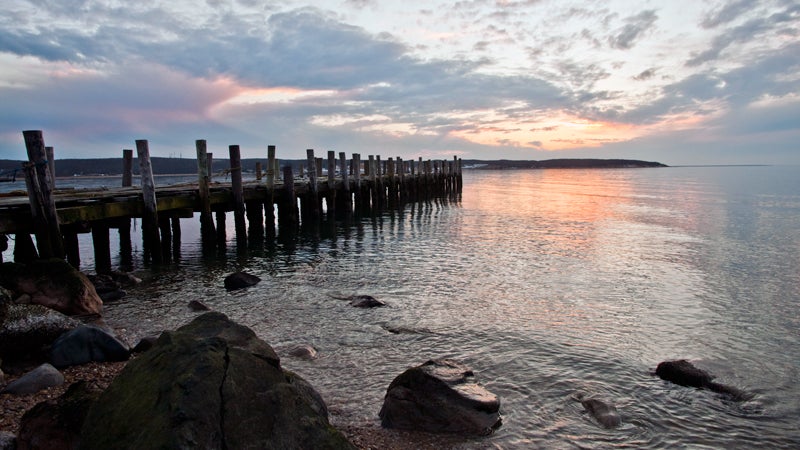 One of the most offbeat beach scenes—and some of the best waves—in the East. During the summer, the area around Montauk's Ditch Plains teems with crusty locals, hedge fund billionaires, supermodels, fashion designers, celebrities (Jimmy Buffett and Coldplay's Chris Martin are regulars), and visiting California pros. They're drawn to the beautiful bluffs, the clear water, and the consistent cobblestone reefs that focus Atlantic energy into everything from mellow longboard waves to punchy beach breaks along Ditch's inner bay. Summer weekends can be a zoo, midweek days can be pleasant, and in the off-season, Montauk's a ghost town. Spread out to the south, aiming for the less-crowded beach breaks near Hither Hills State Park, which also has some of the most sought-after camping in the state. At Surf Bar and Surf Lodge (around $300 per night during the summer), you'll find a perfect representation of Montauk's interesting Malibu-meets-Manhattan vibe. 
New Smyrna Beach, Florida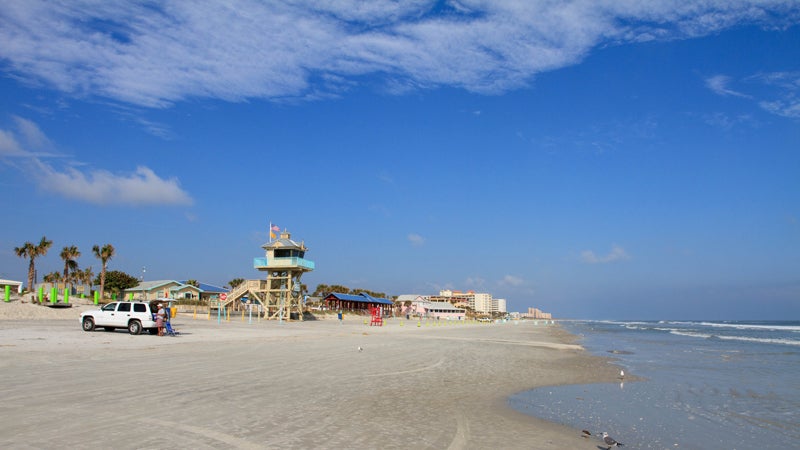 The renovation of New Smyrna's historic Canal and Flagler streets has created a pedestrian-friendly area filled with bars, galleries, restaurants, and shops. And the empty 24 miles of beaches at the Canaveral National Seashore lie right next door. New Smyrna and the Cape's wide-open beaches break on pretty much any swell the western Atlantic can dish out, from nor'easter-spawned groundswells, to trade wind–driven southerlies, to hurricane-generated eastern swells. The waters are warm, and you'll find plenty of peaks to spread the crowds. This is also one of the best spots in the world to fish for snook.
---
Sleeping Bear Dunes National Lakeshore, Michigan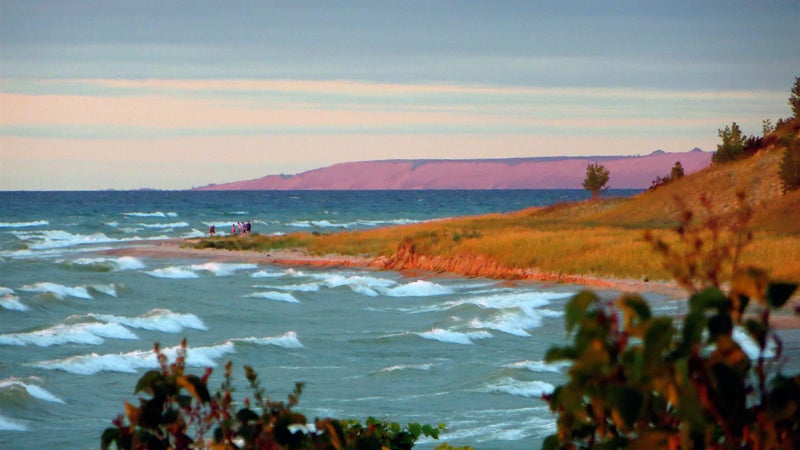 Tahoe-blue water, 400-foot-tall dunes, and charming villages that resemble a hybrid between Cape Cod and Newfoundland make this stretch of Michigan's Northwest Lower Peninsula a little-known American paradise. During late summer and early fall, cold fronts churn up strong southwest-veering north winds, but the waters can still be quite warm. Join wetsuit-clad Michigan freshwater surfers in front of the Platte River Campground, or head to the protected lee of the Frankfort Jetty, 20 miles south. If the waves are flat, this whole area is simply insane for a stand-up paddleboard cruise. Either Third Coast or Sleeping Bear Surf and Kayak can get you going.
Second and Third Beaches, La Push, Olympic National Park, Washington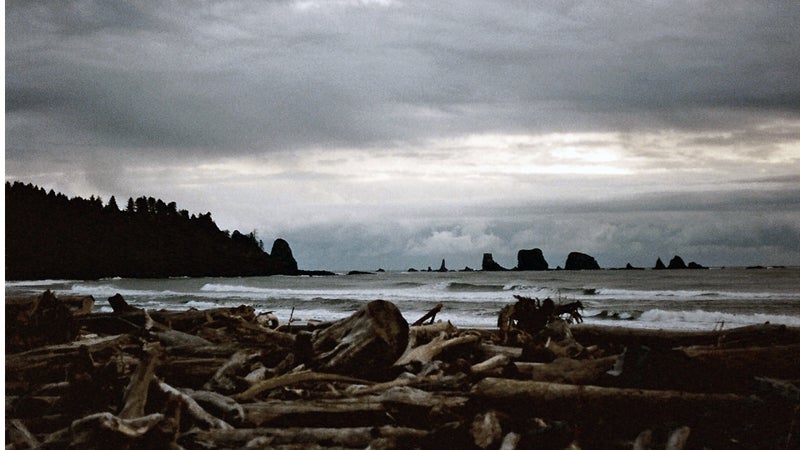 Wondrous coves of soaring cliffs and craggy offshore islands sacred to the adjacent Quileute Indian Nation make this a must-surf. Pick up a backcountry permit from the Olympic National Park Ranger office for $5. Camping fees are $2 per person per night, and you'll need to either rent or bring a bear can for camping. Tip: The hike in is a little longer (1.4 versus .7 miles), but campsites along Third Beach offer privacy by way of huge boulders—and there's a beautiful waterfall at the cove's south end. The beach-break surf ranges from giant North Pacific monsters to head-high wind swell groomed by downsloping morning offshore winds. The water is damn cold, but the location makes it worth the hike and the paddle. 
Ogunquit Beach, Maine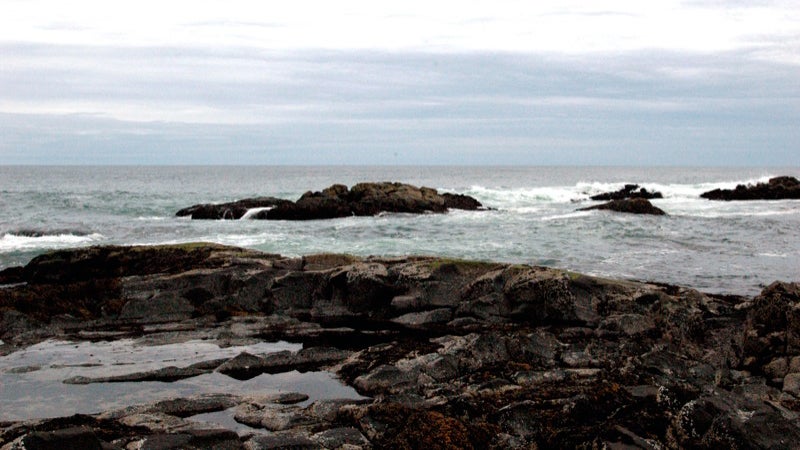 Though summertime swells come from a tropical source, you'll be lucky to find water warmer than mid-sixties temps at the gorgeous breaks along the mouth of the Ogunquit River. The river mouth holds a long right- and short left-hand wave. If it gets crowded here, plenty of empty peaks can be found along the broad, sandy beach that runs to the north. This place can especially pump in late summer and early fall, when tropical swells and nor'easters become the norm. Local surfers talk story over morning coffee and pastries at the Village Food Market.
The Beachmere Inn is a classic, beachfront New England retreat that's been welcoming visitors for more than 70 years. 
San Onofre State Beach, Trestles to Trails, California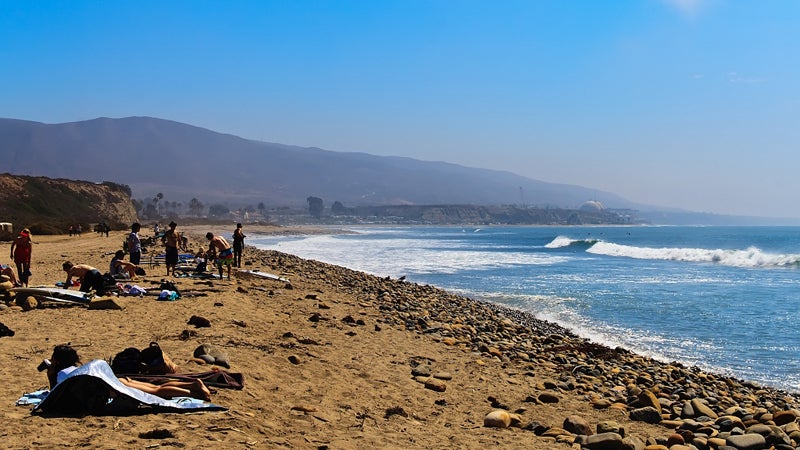 This five-mile stretch is a SoCal time warp that has some of the most consistent cobblestone reef break and sandy beach break in the state. Trestles begins just south of San Clemente, with juicy left-handers at Cotton's Point. A few blocks south lie the more fickle Barbwires and the tapered right-handers of Upper Trestles. Another mile south, remarkable right and left A-frames make Lower Trestles one of best (and most crowded) high-performance waves on the planet. But just to the south lie the mellower and more spread-out lineups of Middles and Church's Point. Further south is San Onofre Beach, a classic, Gidget-style "drive-on" beach replete with woodies, VW vans, barbecues, bocce ball, old-school longboarders, and very friendly vibes. For a secluded beach break, hike down Trail 3, south of the defunct San Onofre nuclear plant. San Clemente abounds in food and nightlife, while San Onofre's San Mateo Campground is a beautiful mile-long hike or bike to the beach. 
Jalama County Park, California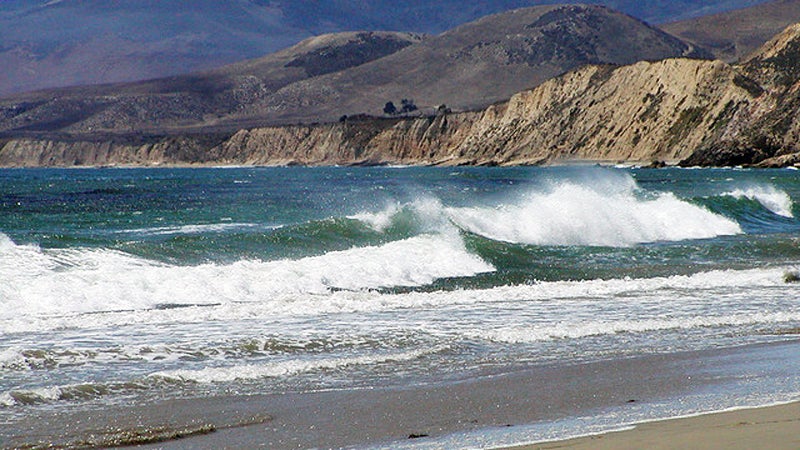 A winding 14-mile drive through vintage California ranchland drops you off at this tiny, well-run 22-acre park—one of the few public access points on 40 miles of wild and spectacular coastline. Jalama is wide-open to swells from the south to the north. Waves can range from fun, head-high beach-break peaks to the heaving reef-break A-frame bombs three-quarters of a mile south at a reef called Tarantulas. Recently, Santa Barbara County launched an online reservation system for the campground, and the beachfront campsites are heaven, with #64 offering the most seclusion. From there, it's an easy shoreside hike down to Tarantulas—or trek northward, along an epic sweep of beach.
Waikiki, Hawaii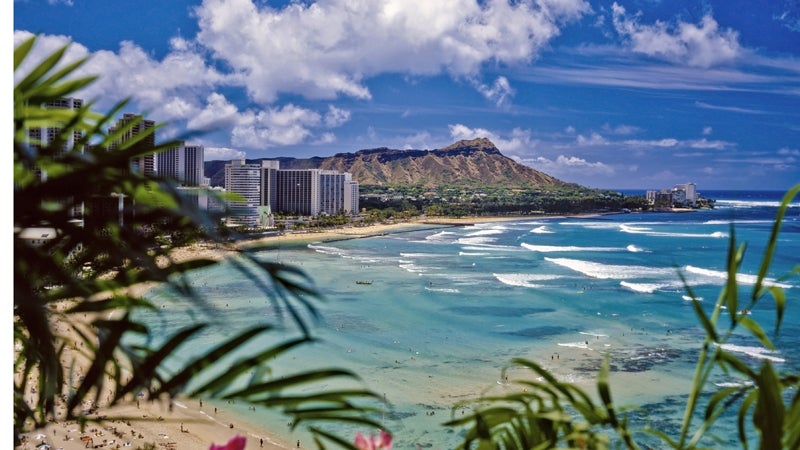 Sure it's crowded, sure it's touristy, but just the fact that Duke Kahanamoku made this beach one of surfing's ancestral homes means you need to catch a wave here. Waikiki's blue-water spots break all year long, but are best on summertime south swells. Queens and Canoes are the easiest for beginners, while the farther-offshore Populars, Threes, Fours, and Kaisers are a long paddle (nearly a half-mile)—and can be filled with experienced locals. Respect for the lineup, a smile, and a greeting can go a long way toward breaking the ice and fetching you a wave. If these "town" spots are too packed, you can often find much less crowded conditions by driving east to the beaches below Diamond Head. It's more exposed to the breezes and incredibly consistent, thanks to swells generated by the easterly trade winds. Treat yourself to a night at the Royal Hawaiian, the classic, pink landmark that dates back to 1927.
Lahaina, Maui, Hawaii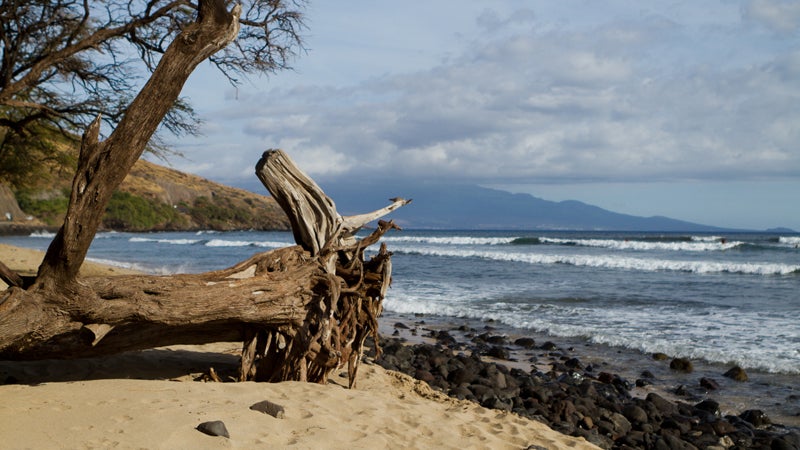 The beaches around Lahaina offer year-round waves from the south and north. Right in town, the Breakwall can offer up fun beginner longboard waves on the inside and rippable-to-bombing rights and lefts on the outside, depending on the swell direction. But it can be crowded. Best summertime bets are the breaks just to the south and west of town like Launiupoko Park and Thousand Peaks, which both offer spectacular, rainbow-bathed views of the West Maui Mountains. Ten miles north of Lahaina, the fantastical, gin-clear right-handers of Honolua Bay reel off against a Tolkien-esque jungle-and-cliff backdrop. If summer trade winds blow very hard, a sneaker wind swell will wrap into Honolua, and you can catch it head-high and empty. Score an after-surf burrito at Ono Tacos.For lodging, consider Puamana, a quiet, beachfront neighborhood along Lahaina's south side. Plenty of options are available via VRBO.
Chris Dixon is the author of Ghost Wave: The Discovery of Cortes Bank and the Biggest Wave on Earth. He's surfed all over America, but would never drop in at Cortes Bank.