Where Glaciers End, Climate Change Tourism Begins
Climate change is opening up more than ice fields—it's stoking a new tourism economy.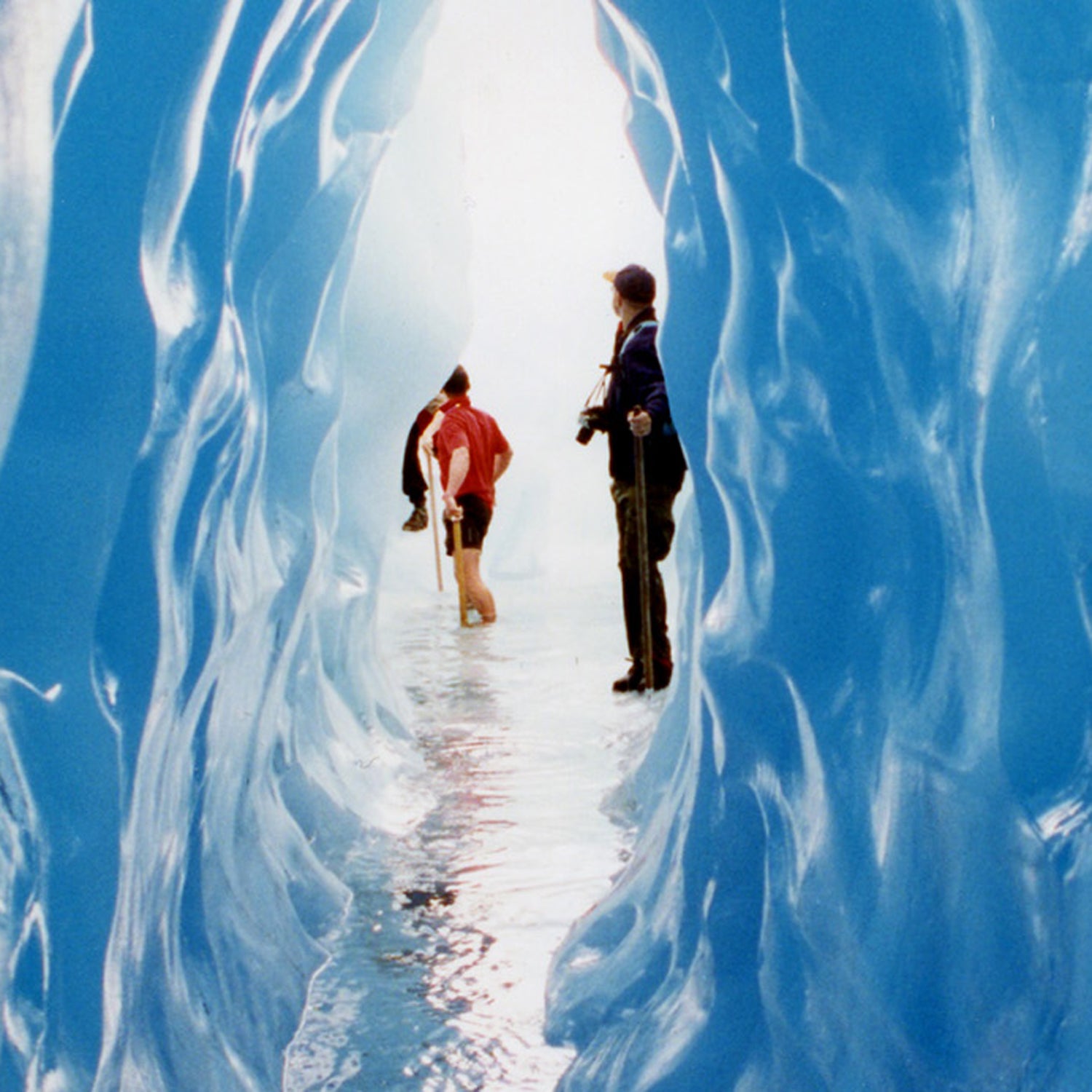 Heading out the door? Read this article on the new Outside+ app available now on iOS devices for members! Download the app.
You've likely seen the infamous and ubiquitous Detroit ruin porn, which turns gaping at the city's hard times into a sort of uncomfortable quasi-art. Now, in South America, a suffering tourist economy is turning to another sort of ruin tour: A once-popular glacier that has become a victim of climate change.
As recently as the 1990s, the Pastoruri glacier was a hot destination for tourists in Peru's Huascarán National Park, located in the southern stretches of the Cordillera Blanca range. Now, it's mostly just hot. The glacier is half the size it was two decades ago, according to Reuters, and it's hurting tourism. In its heyday, Pastoruri saw 100,000 visitors annually; in 2012 that number shrank to just 34,000.
The rapid deterioration has also led to bans on climbing the actual (and increasingly tiny) glacier, but you're more than welcome to come hike the "climate change route" to its base. The route is part of a larger circuit through the region that's been in the works since 2010. It's designed to inform visitors—through signage, tours and an interpretive center—about how the shifting climate is erasing Pastoruri and many other glaciers in the region.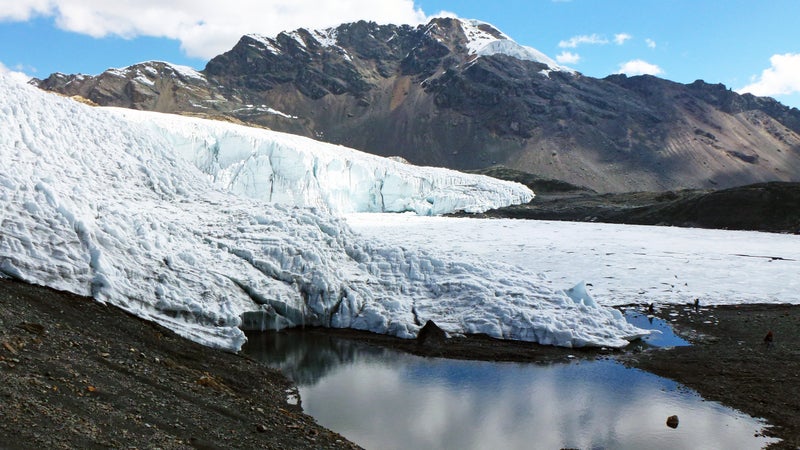 Offering trekkers a "last chance" look at the Pastoruri or other receding glaciers could boost traffic to the park and bring in much-needed tourism money, but that remains to be seen. As for the glacier itself? Over the years, the park has implemented interventions like spreading sawdust on the glacier to insulate it, and painting rock outcroppings white to decrease the snow's reflectivity. These measures slow melting, but only by a hair. 
And Pastoruri's not alone. In what was once the ice-choked Northwest Passage, Crystal Cruises sees "the beginning of a new era of exploration"—meaning that for $20,000 you can spend a full month luxuriating in, uh, climate change? Of course, the company spins it much more favorably in its marketing materials: "Crystal Serenity becomes the very first luxury ship to ever traverse the Northwest Passage, a mystical Pacific-Atlantic sea route far beyond the Arctic Circle that for centuries captured the imaginations of kings, explorers and adventurers." It's a fair bet that none of those adventurers figured that one day, the ice would be replaced by a cruise ship carrying 1,700 vacationers hoping to glimpse polar bears or narwhals.
The company notes that "prominent luminaries in exploration, science, and/or politics" will join parts of the expedition, but mentions nothing about how climate change helped make the venue what it is today. No surprise, since the company is really not known for being green. In the most recent Friends of the Earth Cruise Report Card, which tracks the progress, or lack thereof, various cruise lines are making toward environmental friendliness, Crystal Cruise Lines earned an F, and so did Crystal Serenity, the boat headed into the passage.
In a more hopeful turn of events, some companies are seeing climate change as an opportunity to introduce activist tourism. On Pele Island in Vanuatu, tourists can add coral reef "gardening" to their snorkeling itinerary. As they snorkel, they look for broken coral pieces and fasten them to grids mounted underwater, where (fingers crossed) they'll grow into healthy coral systems again. Tourists to the Dominican Republic can do the same thing. In both places, a portion of tour revenues goes toward wider conservation and climate change adaptation efforts.
Clearly, climate change tourism is a thing now. The degree to which it will exasperate or respond to climate change, however, appears to be up to the companies and local economies that foster the trend.
As for Peru, even if this climate change tourism scheme works, it is at best a Band-Aid. Eventually, Pastoruri will be gone and locals will need to find other, and hopefully more sustainable, means of making a living. Because merely pointing to scree and saying, "Here once sat a glacier," does not have quite the draw (no matter how uncomfortable) of pointing to a dilapidated building and saying, "Here once sat a gear in the engine that ran Motor City."