Gabby Beckford Isn't Afraid to Show Weakness
As a high-school student, she signed up for an ambitious adventure—and learned the hard way to be upfront about what doesn't know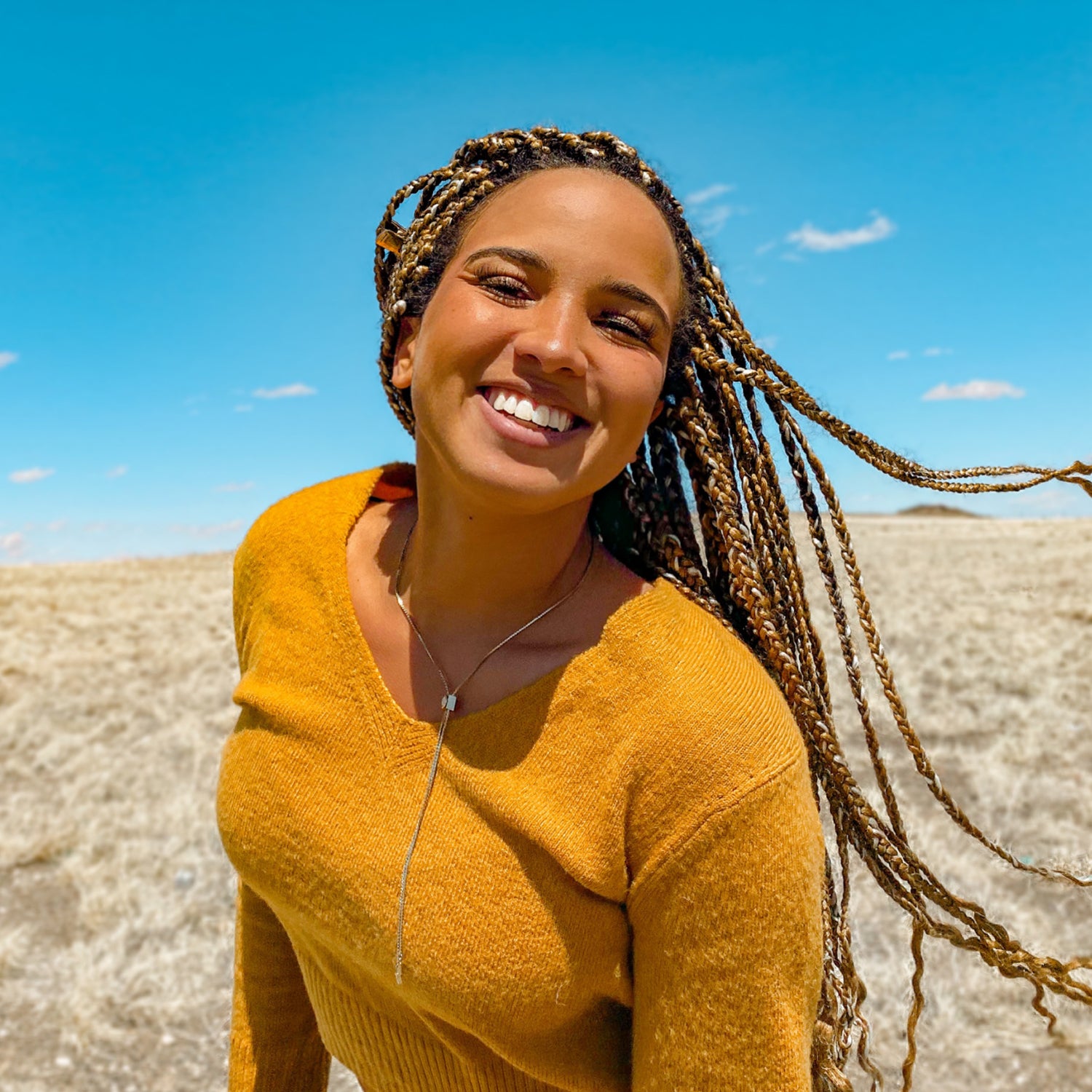 Courtesy Gabby Beckford
Heading out the door? Read this article on the new Outside+ app available now on iOS devices for members! Download the app.
Gabby Beckford told her story to producer Stepfanie Aguilar for an episode of The Daily Rally podcast. It has been edited for length and clarity.
In Iceland in the summer, the sun doesn't go down except for four hours. So, everyone just slowly goes to bed. We're talking about the next day making plans and stuff. And I'm sweating. I'm like, I am such an idiot. If they find out, they're gonna be mad at me. Or if they find out, they're gonna be like, Why are we letting kids on this trip?
I am a military kid through and through, so I've moved around my whole life. Today, I'm in Tacoma, Washington.
By the end of high school, back in Stafford, Virginia, I was so burnt out. I was so academically focused that I think that's where I got a lot of my self worth, proving myself and getting those A's.
I didn't do the typical movie high school things. So now going into college, how can I balance having fun and making memories and meeting people, having a good quality of life, and doing what I'm supposed to be doing?
Because of financial reasons, it was a college that was an hour away. And I was like, Oh my God, I'm only going an hour away. Where is the adventure? Where is the razzle dazzle?
So, in that interim summer between high school and college, I stumbled upon a trip to Iceland that was half in the city, the capital Reykjavik, and half backpacking through the wilderness. And I thought, This is what I'm looking for. This will set me up for college, and it will help me manifest the person that I wanna be in college and the people I wanna surround myself with. I'm gonna start off with a cool challenge. It just sounded great on paper.
Did I do any research before I went? No. Did I look at how fit I had to be to backpack the Laugavegur Trail for four days? No. I really went based off vibes.
First hiking day, I was in the front, I was just high on adrenaline and endorphins, and every photo I have, if it's a selfie, everyone else is in the back of me. I'm running up the hills, these beautiful rainbow colored sand hills and these glaciers. And I'm like, Life is amazing. This was my first real backpacking and outdoors experience.
Other people were in college already, and there was a college professor who was there, who was around 40. So I was the youngest, I was the only person of color. I was one of three women. I was like, what am I doing here?
But from high school doing such advanced classes, I was used to being the youngest person in the room anyway. Now going into college and just getting out of high school, I wanted to not be perceived like that anymore.
So, on this trip, I'm like, Okay, this is my chance. I'm gonna be tough. I'm gonna transform. It's gonna make a man out of me. We're gonna be good.
So it's the end of the first day. Everyone's like, "Alright, take out your sleeping bags and take out your tents." Everyone knew we were all sharing a tent each. The other girl I'd met on the trip was like, "Oh so we're sharing a tent." We're getting along pretty well. We put up the tent and she's like, "Take out your sleeping bag. Let's make sure we can both fit."
And I was like, What? They have sleeping bags?
I had a flashback in that moment to hiking, and I was like, Everyone is so slow. This bag is so light, y'all are acting like this is so heavy. I did not have a sleeping bag. I don't know why I thought that someone else was carrying it, or maybe I just thought they compacted so well that one guy was carrying all of them.
I didn't have a sleeping bag. I was like, "Girl, psst." She's like, "What?" I'm like, "We're in trouble."
And of course we're already in the wilderness. If I had thought of this yesterday, I could have bought one. No. So, I was like, "Please don't tell them. I don't want them to worry. I don't want someone to have to leave the trip and go get a sleeping bag."
My focus was to not bring down the trip, really. Everyone else was very experienced in the outdoors, had been backpacking before, had been hiking and had the best gear. And I was an imposter.
Luckily, the girl who I was talking to, she's five-foot-ten, and I'm five-foot-two, and she's like, "I mean we could probably work something out. We won't tell them now, but we'll see how this goes."
I put my little jacket on, I think I'll be fine. Ultimately, we ended up back to back sausaged into this sleeping bag. Face to face, back to back. It was just a weird thing. It just kind of worked out. We were back spooning each other, and we had to turn our heads to peek out for air, and we just cocooned together.
I think anyone else would've been like, "This is an invasion of personal space. Why do I have to do this with this girl?" But, she was very nice. She pitied me, and I'm grateful.
The next day I was feeling very sore, but I thought the terrain really couldn't get worse than what it was because it was very vertical. And that's when they're like, "Okay, we're going into the Dragon's Nest," which is volcanic spiky rocks. It's like bouldering. Just huge boulders you have to navigate. Iceland is absolutely gorgeous, and the appeal of the country is how variable its landscape could be.
But it shocked me and beat my ass.
The wind was absolutely blistering the next day. We couldn't even hear each other, the wind was so loud. And I think the third night was when I was the coldest to my bones. I was squeezed into that sleeping bag with that girl; we're back to back. And I remember just laying in my hot dog sleeping bag, tears going down my face. Because it was so hard.
I also remember in that moment thinking, Do I wish I hadn't come? And I was like, No, I would rather be doing this than being back in that time period where I felt really limited to my studies or limited to high school, and I couldn't explore the world around me.
In those hardest moments, I could still feel myself growing.
That first day I was overexcited and suffered for it later. So, the next day, I made sure to drink a lot of water and take rests when I needed to. And so, though it was difficult, I could feel every day I was getting better and better.
The biggest risk that I felt wasn't my physical wellbeing. It was that I was dragging down the team, or that anxiety that I wasn't doing as well as everyone else was. Which is why I think I overcompensated in the beginning, being in the front of the pack and not asking for anything on the trip, or going into the trip. Not being like, "Hey, can you double check my pack to make sure I have everything?" I guess I didn't wanna show that weakness.
If I could go back to that version of myself at 17, I would say, Have confidence in yourself and go for it. Don't be afraid of looking stupid. I think I would just tell myself it's okay to be new at something. It's okay to be bad at things at the beginning. You just have to start and that's how you become good at them. So I would just say be bad. Do it anyway.
Since her first backpacking trip at age 17, Gabby Beckford has become an intrepid adventurer, traveling to 47 countries, 14 of them solo. You can follow her many adventures on Instagram @packslight.
You can follow The Daily Rally on Spotify, Apple Podcasts, Stitcher, or wherever you like to listen, and nominate someone to be featured on the show here.
Lead Photo: Courtesy Gabby Beckford
Trending on Outside Online