The Outside Guide to Awe
How William Shatner Was Transformed by the Immensity of Space
When the actor took a suborbital rocket ride, he came down with amazing (and fearsome) insights about the previous nature of our planet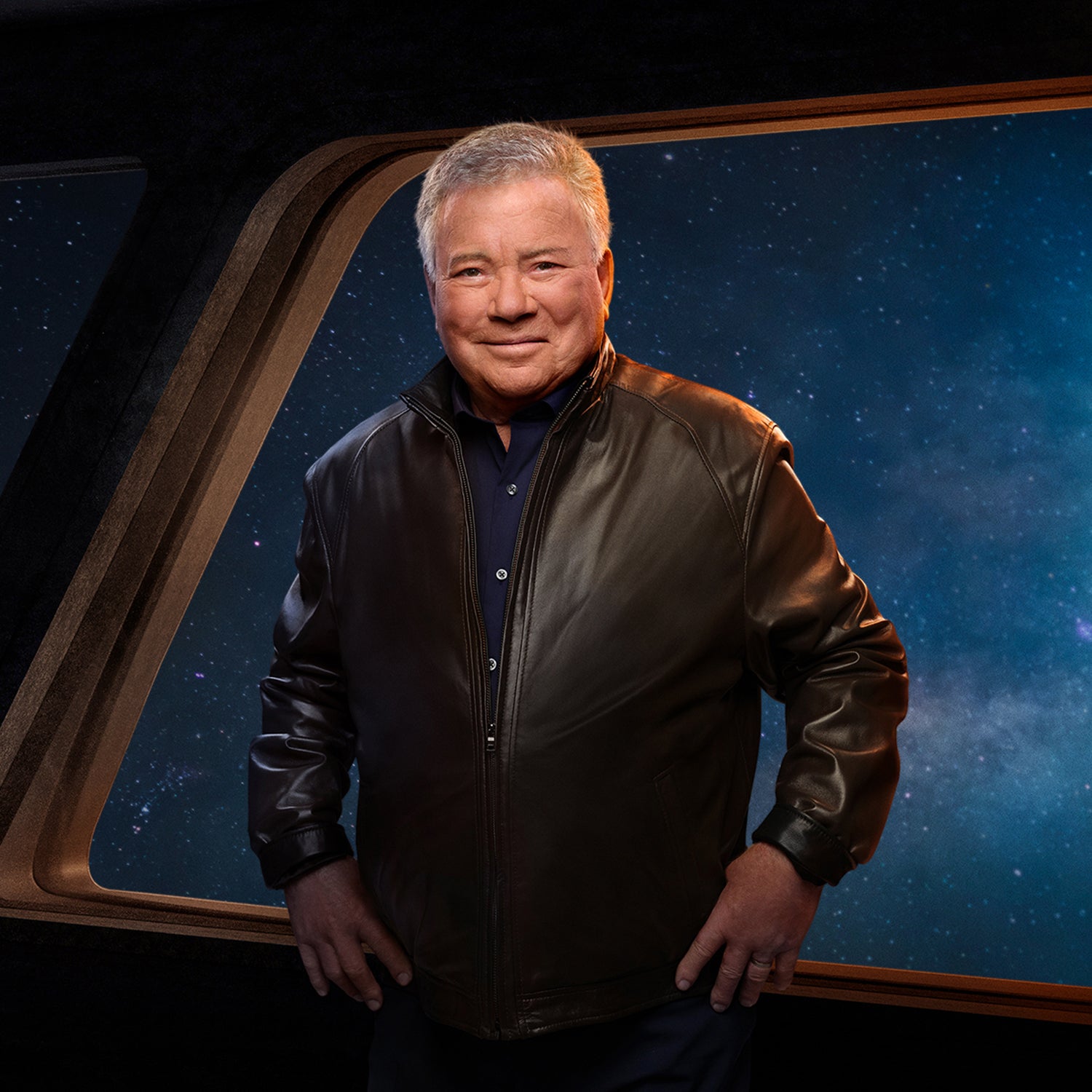 Michael Becker/Fox
Heading out the door? Read this article on the new Outside+ app available now on iOS devices for members! Download the app.
OUTSIDE: We're thrilled to speak with you about one of our favorite shared subjects: awe. Let's start with outer space. When did your fascination with it begin?
At a summer camp outside Montreal. I was a city boy, and I was sitting on a log. It was night, and I was looking up into the stars. There was no light pollution! I stared up and fell over backward on the log, fell right on my back. I was so awed by the panoply. I don't know what it was—more than anything else, the mystery.
Einstein once said that the most beautiful emotion we experience is mystery.
I guess he never felt great passion.
Do you remember where you were when you saw the first moon landing?
I know exactly where I was, in a pasture on Long Island. I was getting divorced, as a result of which I had no money. Star Trek had been canceled, and I needed work. I had an old beat-up truck I was living in, doing summer theater. I was a poverty-stricken actor. I was despondent. What am I gonna do now? What am I doing?
I was in my little cot in the camper, looking through a window and seeing the full moon, with a four-inch, black-and-white television set on my chest. I stopped thinking of my own problems and realized: What an extraordinary moment in mankind's history.
You joined the Blue Origin expedition to space. It sounds like you didn't expect it to be quite as profound as it was. I mean, you almost turned it down.
Not only did I not think it would be profound, but I didn't think anybody would notice. I was like: Shatner goes up in the air, so what? Nor did I have any idea what an experience it would be for my psyche.
Tell me.
I dispensed with the marvel of weightlessness. I just wanted to get to the window and see what there was. So I looked back at where we'd come from and could see the wake of the spaceship in the air, like a submarine going through the water. Then I looked ahead and I saw the blackness of space.
I'm as interested as anybody about the awe and wonder of space. But there was nothing there that was awesome or wondrous. It was black, palpable black, and I saw death. The temperature is death, instant death. Death is all around. There are enormous forces at work that will instantly kill you and our little delicate life-forms.
And then, turning back to earth, I saw that we had gone through this paper-thin atmosphere. And you realize it's a tiny little rock with two miles of air. And that's all that's keeping us alive amid all those forces. So you see how precarious life really is and how you are clinging to this life raft. When we landed, I was weeping. And I'm like, What am I weeping about? Do we not realize how we are offending and destroying this life raft? I was in mourning. I was in grief for the earth.
It sounds like it was truly a surprise, really shocking.
Yes. I was shown. It's one thing to talk about, yeah, the earth's very small, it's a pebble. It's another to see how small it is.
Do you find awe now? I know you take care of dogs and you take care of horses. You live in a beautiful place.
I'm filled with awe. I'm filled with awe at the magic of everything. Everything is magical.
Trending on Outside Online