The 10 Coolest Seasonal Jobs in Our National Parks—and How to Get Them
Looking for an awesome summer job? Go to work in a national park. We've rounded up some of the best opportunities and smartest advice on how to land a position.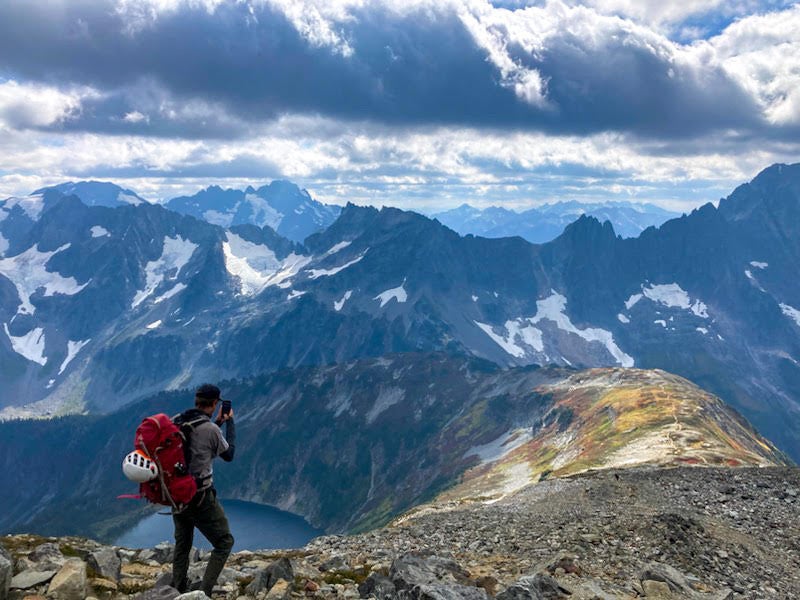 Courtesy Forrest Shafer
Heading out the door? Read this article on the new Outside+ app available now on iOS devices for members! Download the app.
Entering college, I had my future all planned out. I would major in forestry, become a national-park ranger, and spend my time in the backcountry, writing poetry and eating meals out of a tin cup. That is, until I realized how many biology classes that career trajectory would require. So, I majored in English, and the rest is my alternate history, with a few lingering dreams of working in a national park. America's greatest landscapes would be your office! Your coworkers would be bears and elk!
"You get to be outside all the time," says Forrest Shafer, a national park ranger who moves parks with the seasons, working at Yosemite in winter and North Cascades in summer. "You have a great sense of purpose and community when you work at the Park Service. This job has all of that."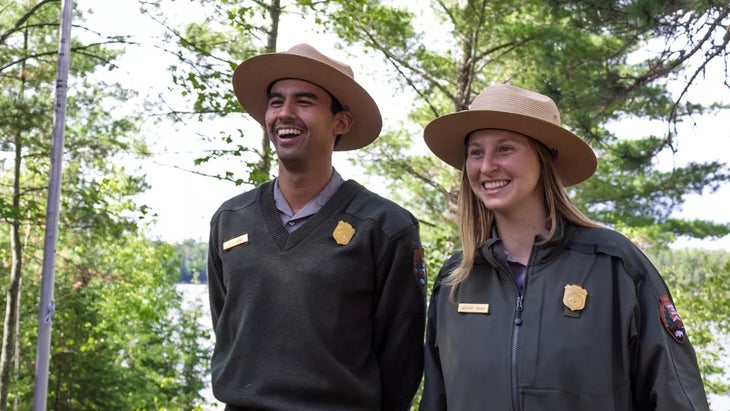 If you have the same dream, you're in luck; our national parks could use a helping hand. Last summer, Glacier National Park lacked enough seasonal staff to operate all of its front-country facilities, forcing certain campgrounds to close. This past winter, Mount Rainier National Park has had to limit public access to Paradise, a popular snowshoeing destination, to weekends only.
As the permanent staff of our national parks shrinks, the park service becomes more reliant on seasonal, or temporary, staff, yet is having trouble filling those positions. That is where you might come in—there's more opportunity now than ever to work in your favorite park on a temporary basis.
"Seasonal staff are critical," says Amanda Pollock, public relations specialist with Acadia National Park. She calls such staffers a "front line" with visitors, and integral to completing ongoing outdoor projects such as trail building and looking out for fires.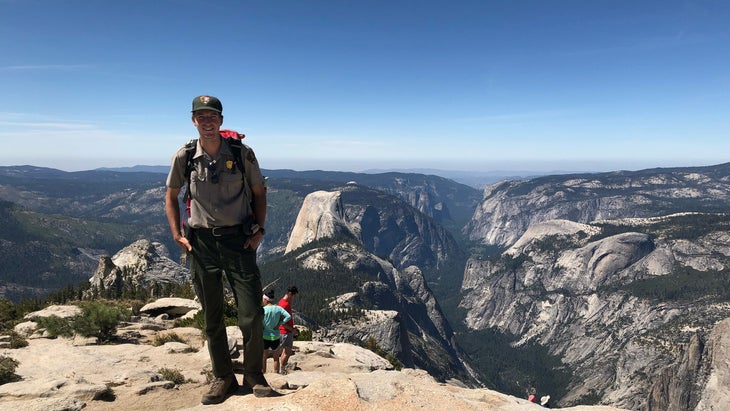 In the last five years, Acadia has averaged hiring 135 temporary employees, while wanting to hire at least 150. According to Pollock, the major issue is a lack of candidates applying for jobs. "We have funding to hire 150 to 160 seasonal staff each year, but this can be a challenge due in part to the high cost of living in and around the park and a shortage of seasonal housing."
Deferred maintenance has left much of existing park housing inhospitable. Shafer says, "The best way to find housing is to talk to someone who's been there a while for the inside scoop. Sometimes there is park housing that's the only option, and sometimes you have to find something in a gateway town, which has become more expensive with the boom of AirBnB."
The lack of housing is no shock; mountain towns all over the country are suffering a housing crunch. But it doesn't have to keep you from pursuing one of these jobs. Do some research in the communities surrounding the park of your choice, and reach out to the hiring manager at that park to see what's available. Maybe this is also your chance to combine two life dreams in one summer: working in a national park and living the van life. Some seasonal employees camp. Scoring a campsite inside the park for the whole summer might not be realistic, but there are often sites in private campgrounds and public lands adjacent to the park with extended-stay opportunities.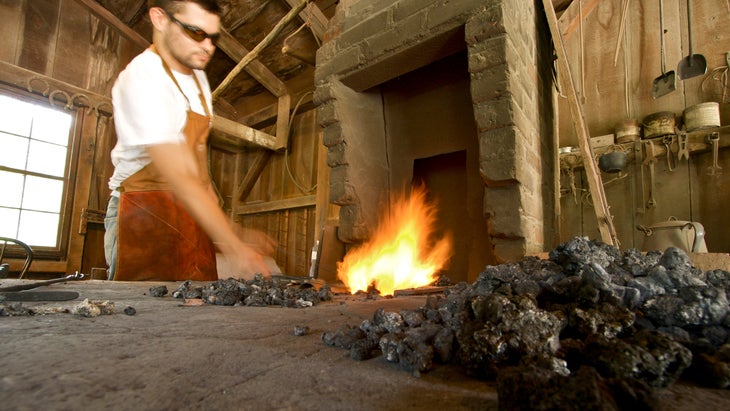 This summer, as park visitation soars, the national park service will need to fill hundreds of seasonal jobs across its 424 different units, from national parks to national monuments, historical parks and recreation areas. The staffing shortage presents an opportunity for outdoor enthusiasts looking to immerse themselves in the country's greatest landscapes. And parks need more than just rangers: the jobs range from lifeguards to blacksmiths. Yep, blacksmiths.
"The list of jobs we need to fill is vast," says Tammy Goldwin, human resources specialist for the North Atlantic-Appalachian region of the National Park Service. "And it changes daily. We're always looking to find good people to work temporary jobs."
All of these openings are listed at USAjobs, where you can search by position or by park. We explored the site for seasonal work in our national parks and found almost 200 temporary roles that need to be filled this summer across the country. Here are the 10 coolest jobs, in our opinion, that you can apply for right now. If you find one you like, follow Goldwin's advice at the end of this article to give yourself the best chance to land your dream summer gig.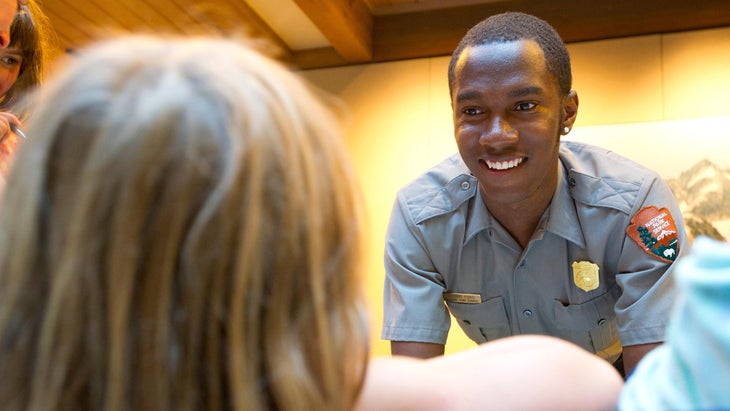 Top 10 Seasonal Park Service Jobs
1. Katahdin Woods and Waters National Monument, Maine
Job: The Maintenance Worker Leader will build and maintain trails in one of the Northeast's most pristine wildernesses. The monument borders Maine's Baxter State Park and protects more than 87,000 acres, including the East Branch of the Penobscot River, which offers primitive canoeing and trout fishing. Katahdin Woods and Waters is also the first internationally-recognized dark star park on the East Coast.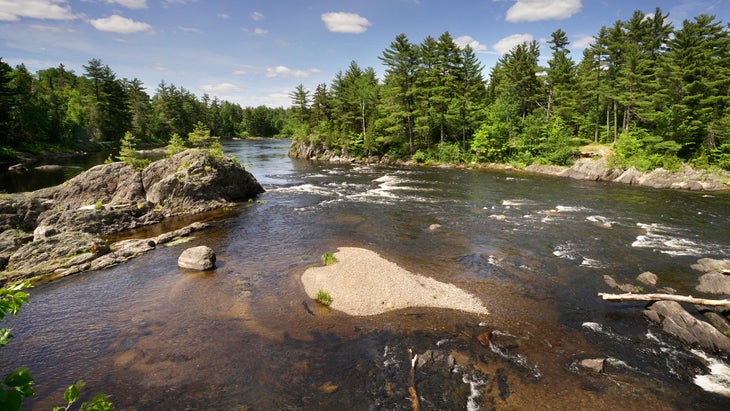 Actual Duties: You're the leader of a five-to-twelve person trail crew, so you'll perform trail maintenance in the field while also supervising trail-work priorities and personnel. You're responsible for on-site decisions, rigging operations, masonry work, carpentry and repairs, and constructing trail kiosks and shelters.
Qualifications: Applicants should have standard first-aid and CPR certifications;  knowledge of the equipment used, such as chainsaws and pulaskis; and an understanding of the basics of trail work. You also need to be physically fit, as you'll be hiking up to 15 miles a day with a pack, digging, and moving rocks and heavy objects.
Pay: $24.55 to $28.62 per hour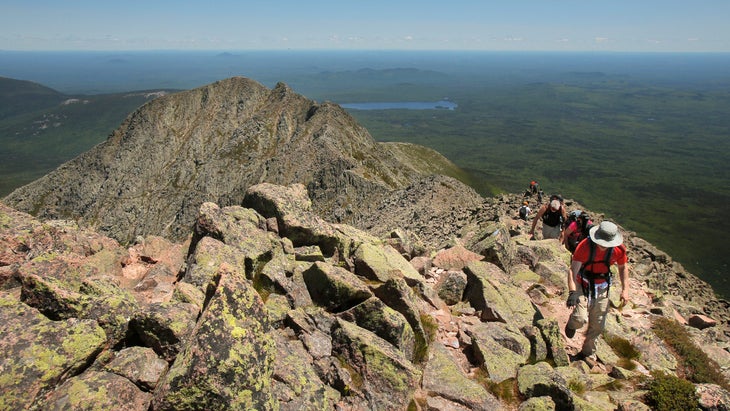 Perk of the Job: Moose. You'll be working in the backcountry, building and repairing trails deep in the woods of Maine, which happens to be natural moose habitat. You'll probably see so many moose, you'll stop bothering to take pictures. Katahdin Woods and Waters is also relatively new ground for adventure-seekers; it was designated a national monument in 2016 after being donated by the founders of Burt's Bees, so it's less-traversed than its neighbor, Baxter State Park. 
2. Biological Science Technician (Plants), Sequoia and Kings Canyon National Parks, California
The Biological Science Technician will hike and camp in the backcountry while performing science in the field that helps the park manage natural resources.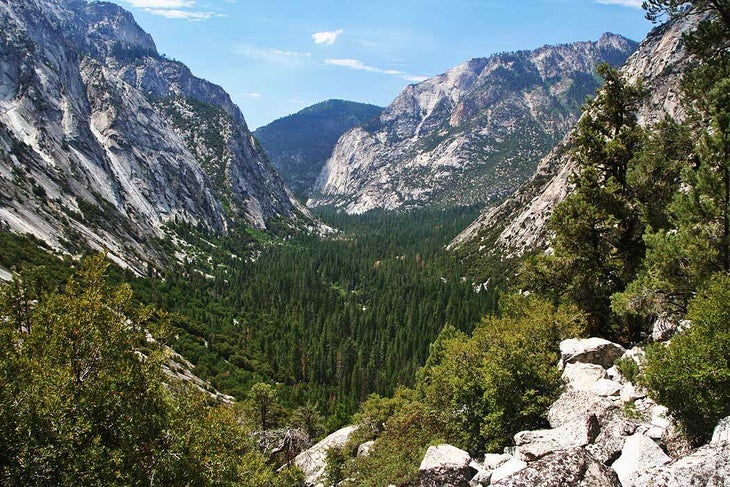 Actual Duties: You're a biologist working to support Sequoia National Park's invasive plant and restoration program. You'll be identifying plants, using GPS to map vegetation, and putting together reports on the field data. Depending on your experience, you could also lead field crews and manage natural resource projects in the front country and wilderness areas of the parks. There's office work, but during the summer you could spend five days a week camping and working in the park.
Qualifications: You have to be willing to work and camp in the backcountry above 7,000 feet in elevation, and hike with a backpack for several miles. You also need at least one year experience performing a similar job, a bachelor's degree, and at least one year of graduate work.
Pay: From $42,022 to $46,696. This is a salaried job, but a temporary position, so that salary is prorated.
Perk of the Job: Camping in Sequoia. Your office could be the backcountry of Sequoia National Park, which has giant trees but also rugged mountains that reach almost 15,000 feet in elevation.
3. Maintenance Mechanic, Badlands National Park, South Dakota
For the mechanically inclined, the Maintenance Mechanic is a "jack of all trades" job for people who like to take apart small engines and build things.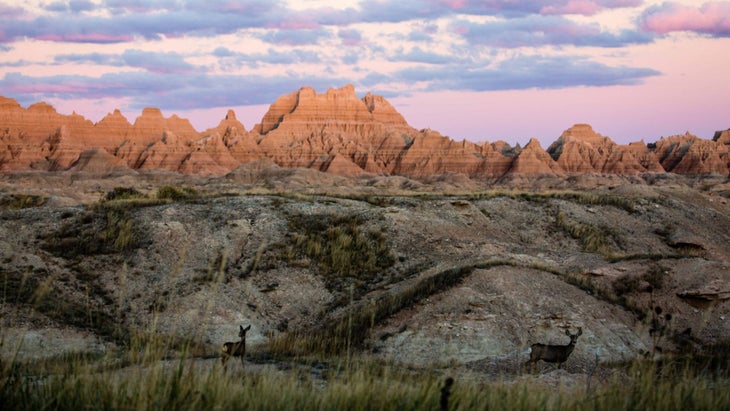 Actual Duties: You'll do a little bit of everything, from carpentry to road maintenance, and spend some of your time working on historic buildings. Expect some plumbing duties, too, as well as installing signs throughout the park.
Qualifications: You gotta know your journeyman/journeywoman skills, so be familiar with every tool in the shed and have the work experience to prove it.
Pay: $24.91-$29.05 an hour
Perk of the Job: Fossil hunting. Badlands, and the area surrounding it, is known as a hotbed of fossils, from vertebrates that used to live in the sea to dinosaurs that roamed after the water receded.
4. Forestry Technician (Fire Lookout), Yellowstone National Park, Wyoming
Yes, some parks still employ fire lookouts. Maybe it's the Jack Kerouac fan in me, but is there any seasonal job more romantic than spending weeks in a lookout tower watching for fires?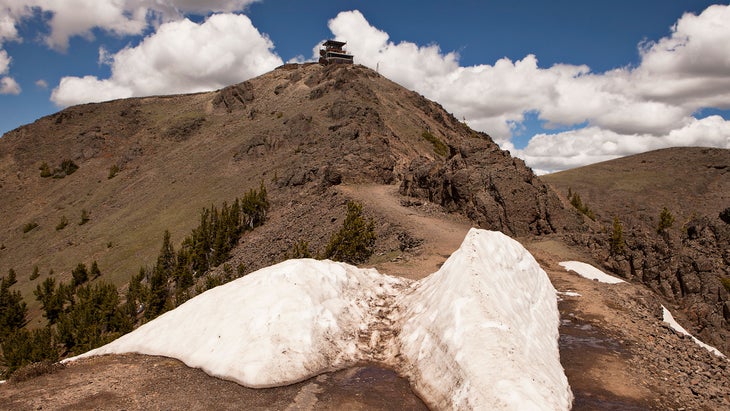 Actual Duties: You'll live and work in Yellowstone's Mount Washburn tower, the park's only actively staffed fire lookout tower, conducting fire checks, watching weather patterns, and recording data you observe. You'll surveil the park looking for suspicious smoke, use equipment to locate fires, report fires, and help coordinate the attack of firefighters.
Qualifications: You need a bachelor's degree, preferably with a major in forestry or agriculture; wildland fire experience; or prior work as a wildland fire lookout. Yes, experience in wildland-fire management or staffing a fire lookout can replace the education qualifications.
Pay: $18.06 an hour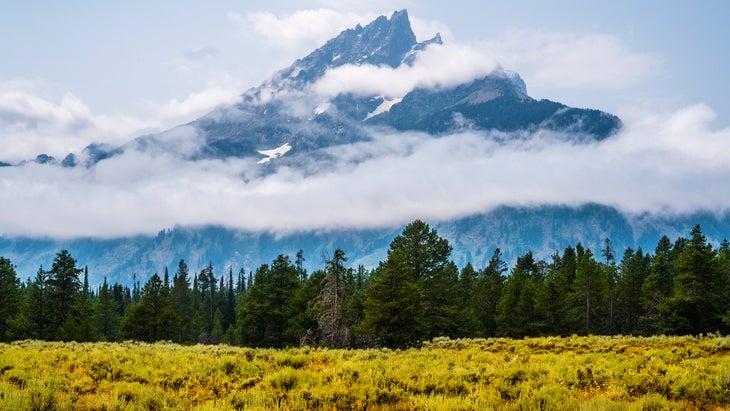 Perk of the Job: Solitude. That's either a perk or a detriment, depending on the kind of person you are. If sitting alone for days at a time, staring at the horizon and the clouds doesn't sound appealing, do not apply for this job.
5. General Park Ranger, Shenandoah National Park, Virginia
Seasonal park rangers supplement Shenandoah's permanent park ranger workforce by performing generalist duties to facilitate visitor understanding and enjoyment of the park and its resources.
Duties: As a seasonal park ranger, you'll conduct patrols of Shenandoah's backcountry trail network, communicate with visitors about the recreational opportunities and cultural history of the park, and respond to emergencies.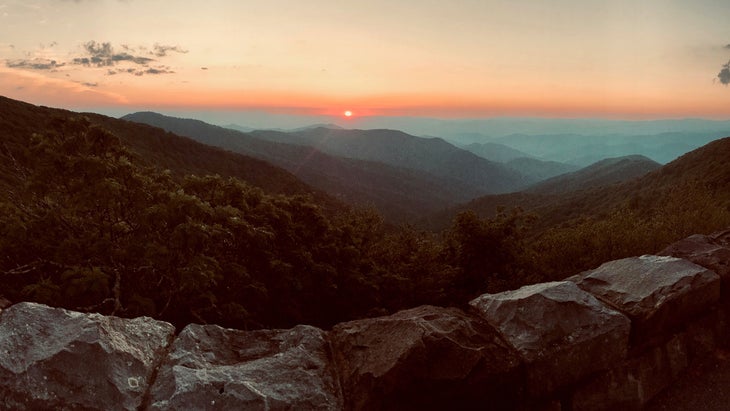 Qualifications: At least a year of experience in a similar job, like park guide, tour leader, environmental educator, or law enforcement. You also need a bachelor's degree with a relevant major (recreation management, natural science, history, etc.).
Pay: $37,696 per year. This is a salaried job, but temporary, so salary is prorated.
Perk of the Job: Native trout. Shenandoah National Park protects a bevy of backcountry trout streams that hold native brook trout. If you get this job, bring your fly rod. The hiking is incredible, too.
6. Lead Recreation Assistant (Lifeguard), Cape Cod National Seashore, Massachusetts
It's like Baywatch, but in Cape Cod. The Lead Recreation Assistant will keep an eye out for trouble in the seas while posting up in the sand at one of the national seashore's six beaches.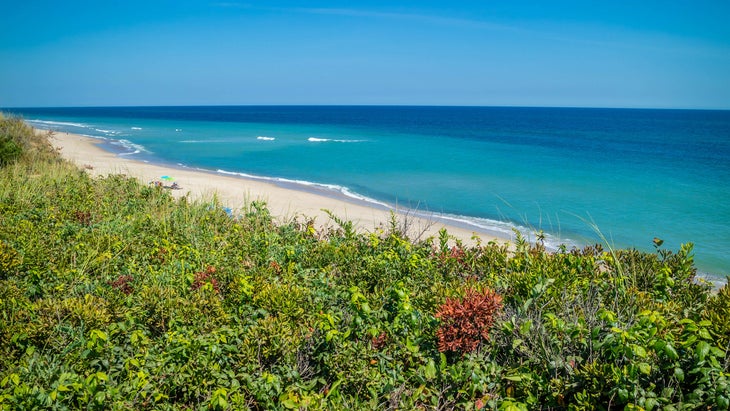 Actual Duties: OK, the job of a lifeguard is serious business; you'll constantly be surveilling the water for trouble, ready to respond to life-threatening emergencies. You'll monitor weather, tides, currents, and other conditions, warn park visitors about dangers, and rescue swimmers in distress. This is a leadership job, so you'll be in charge of a team of lifeguards.
Qualifications: You need a full year of previous experience as a lifeguard. You also have to pass the park service's surf-lifeguard test, which includes swimming 550 yards in less than 10 minutes and running 1.25 miles in under 12 minutes. You also need to have a current CPR certificate.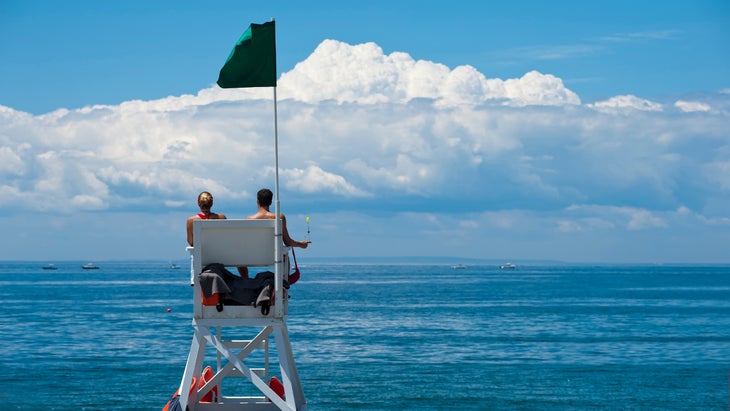 Pay: $21.60 per hour
Perk of the Job: Hello, you're a lifeguard at one of the most beautiful beaches on the East Coast.
7. Gardener, Death Valley, California and Nevada
Yes, national parks protect wild landscapes, but the green spaces around buildings need to look good, too. Even in the desert. The Gardener at Death Valley will be focused on the front country appearance of the park.
Actual Duties: You're gonna work in the dirt all day, fertilizing, preparing seedbeds, transplanting plants, laying and aerating sod. You'll also be expected to operate a variety of trucks, prune shrubs and fruit trees and inspect for plant diseases, and mow and water lawns.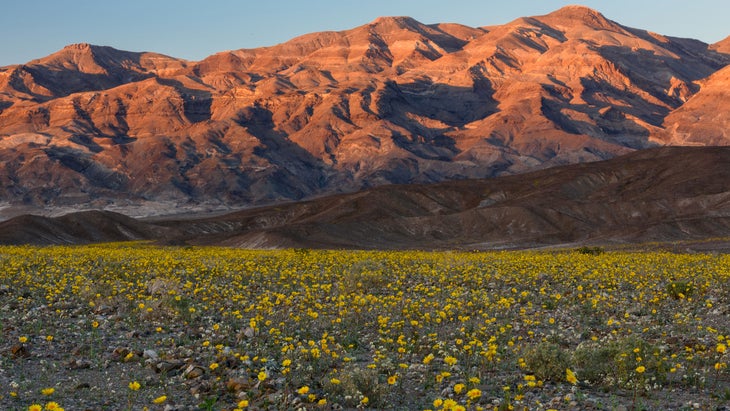 Qualifications: You need to be fit, as you'll be working with your hands outside most of the day. Can you withstand long periods in the sun? Can you lift up to 50 pounds?
Pay: $23.10 to $26.95
Perk of the Job: Potential superbloom. There are more than 1,000 species of plants thriving in Death Valley, including vibrant wildflowers that have the chance to bloom spectacularly during a spring and summer after a relatively rainy fall.
8. Park Guide (Blacksmith), Herbert Hoover National Historic Site, Iowa
Herbert Hoover was born poor, the son of a hard-working blacksmith. The Park Guide at the Herbert Hoover National Historic Site tells the president's story while blacksmithing for a crowd.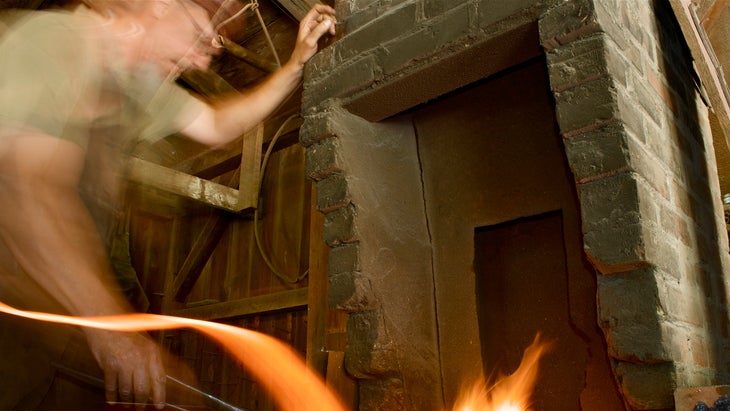 Actual Duties: You'll give interpretive talks at the blacksmith shop while using 1870s blacksmithing tools and techniques. You'll use a coal-fired forge to heat and forge various metal objects while talking to school groups, families and individual visitors leaning heavily into President Hoover's backstory, particularly the role that his father, a blacksmith, played.
Qualifications: Solid blacksmithing skills, particularly using 1870s era tools and techniques. You also need experience as a guide who has given interpretive talks, and to know your metallurgy.
Pay: $37,696 to $49,009 per year. Again a salaried position, but seasonal employment, so salary is prorated.
Perk of the Job: Street cred. Dude, you're a blacksmith for the park service. Winning.
9. Park Ranger (Protection), Multiple Locations
You're Johnny Law for the park, making sure visitors follow the laws and regulations to keep themselves, and the natural resources of the park, safe. Park Ranger (Protection) law-enforcement jobs are for parks in Alaska.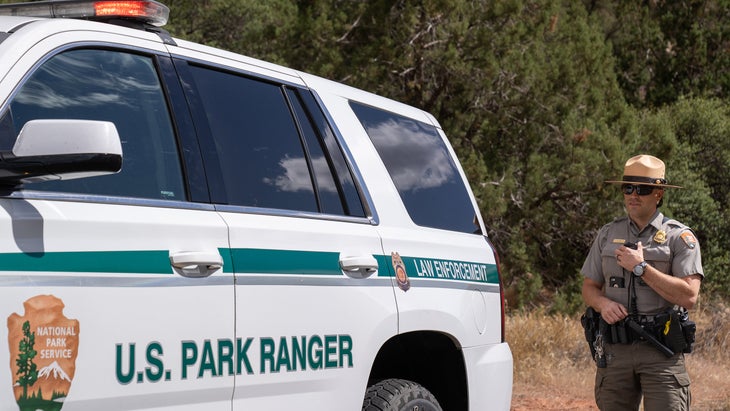 Actual Duties: You'll enforce federal laws, regulations, and policies while patrolling front country and backcountry sites within the park, also assisting with any investigations. Prepare to be an emergency responder who assists in medical emergencies, search and rescue, and fire suppression. But you'll also be a good host, helping visitors understand the natural and cultural resources within the park.
Qualifications: Must be at least 21 years old and hold a National Park Service law enforcement commission or have completed a Seasonal Law Enforcement Training Program. The training program requires 650 classroom hours. So if you're not already in law enforcement, sign up now and start planning for next season. In the meantime, in addition to the park ranger job listed above in Virginia, USAJobs has four pages of park-ranger and guide jobs listed, across the country from Maine to California and Hawaii.
Pay: $23.96 to $27.27 per hour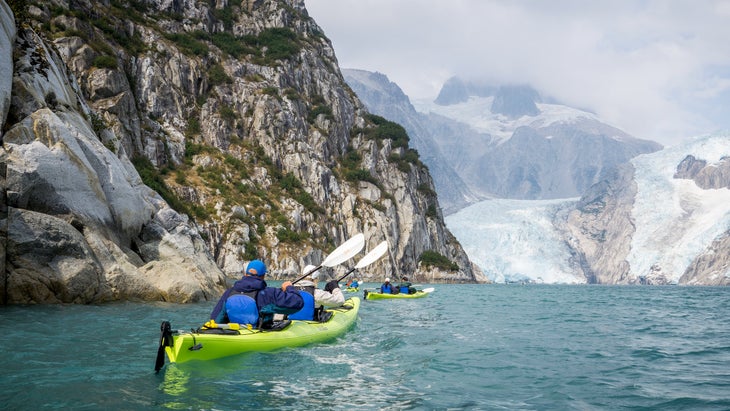 Perk of the Job: Alaska. Spend a summer patrolling the wild landscapes of Kenai Fjords, Katmai, or Gates of the Arctic National Parks? Where do I sign up?
10. Deck Hand, Voyageurs National Park, Minnesota
Put Deck Hand in the romantic-job category just under Fire Lookout. The reality might not be like the pirate fantasy I have in mind, but still.
Actual Duties: As a deck hand, you'll assist the captain of a 49-passenger tour boat, the Voyageur, with boat operations, docking, and passenger safety. You might also do some food service and interpretive programs.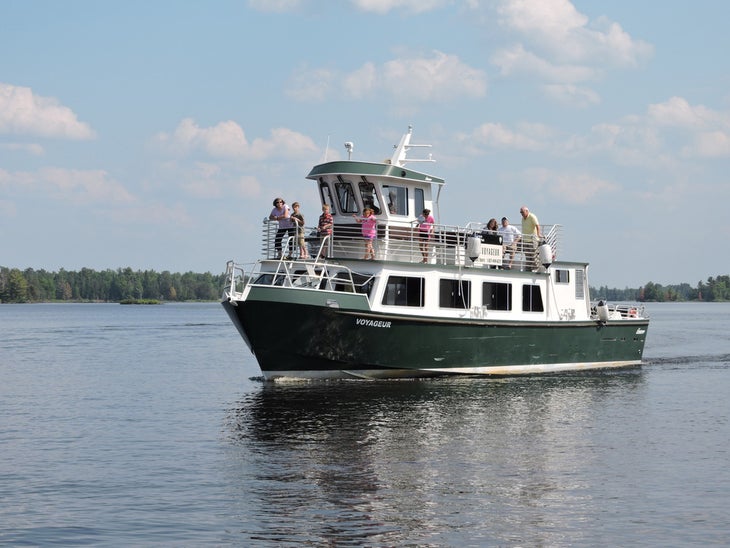 Qualifications: You have to know boats and be trained in securing boats to docks, handling lines, standing watch for other boats or obstacles, and using onboard radios. You need to have good people skills too, for interfacing with passengers on a tour.
Pay: $24.21 to $28.47 per hour
Perk of the Job: There's no better way to see Voyageurs, a tangle of lakes near the Canadian border, than from the deck of a boat. Most of this park is only accessible by boat, and you'll get to see the very best of it.
How to Land a Seasonal Job at a National Park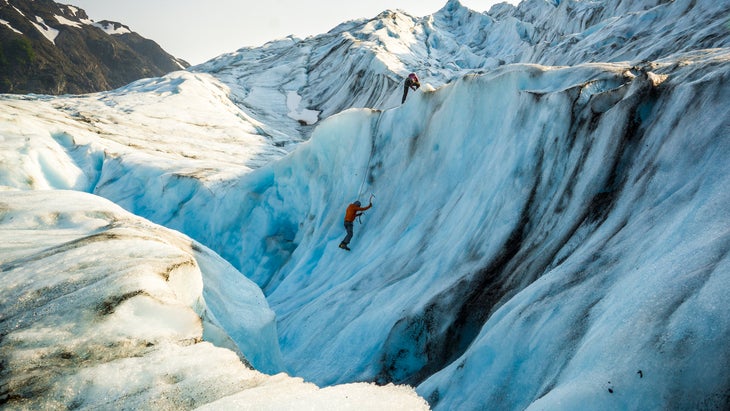 Applying for a job with the federal government is different than applying for a job in the private sector, according to Tammy Goldwin, human resources specialist for the North Atlantic-Appalachian region of the National Park Service. There are different requirements and different hoops to jump through, all of which are outlined in the application process on USAJobs. But Goldwin says applicants should consider a few other intricacies to help give them the edge on the competition. Below are her tips for landing the national park job you want.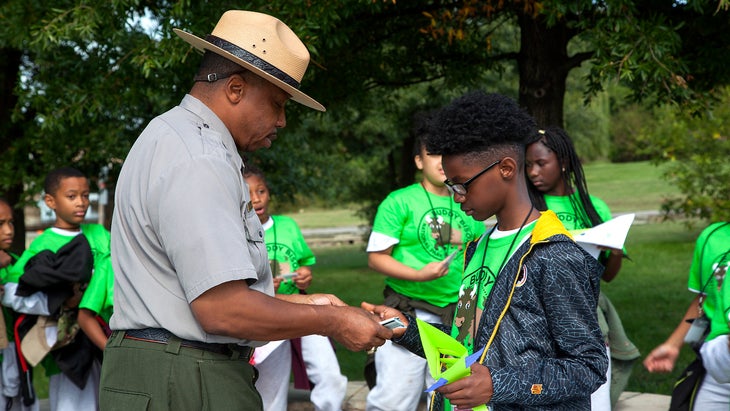 Use the resume builder on USAJobs
"Applying to a federal job is totally different than applying to a private source, and the resume builder lets you know what's required, like your beginning and ending months/year for each place you've worked on your resume. You even have to have the hours per week you worked. Those are the two major things that aren't common."
Provide lots of detail
"So many people feel like they have to be curt on their resume, but don't sell yourself short. Go into detail about your experience and don't worry about the length of your resume."
Tailor your resume for the job you want
"So may applicants submit the same standard resume regardless of the job they're applying for. Build your resume towards the job you want, so if you want a job maintaining trails, provide details about your trail building experience. If you want an administrative job, provide details about your experience in an office."
Graham Averill, Outside's national parks columnist, lives in Asheville, North Carolina (he also loves a good state park, too).  His summer jobs over the years have been varied, but mostly included the strategic parking of cars and digging of ditches. He's currently dreaming of being a blacksmith for the park service at Herbert Hoover or a fire lookout in Yellowstone.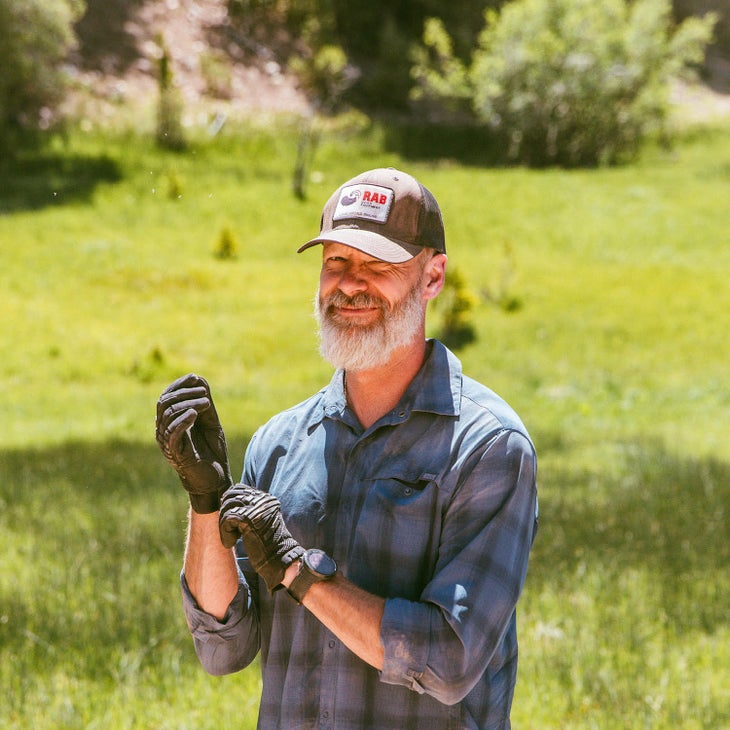 Lead Photo: Courtesy Forrest Shafer