Don't Miss These National Park Events This Summer
Our national parks are celebrating the season (aren't we all?) with fun and immersive special events. We've mapped out our favorites, from photo classes to great music to getting dirty helping on a trail day.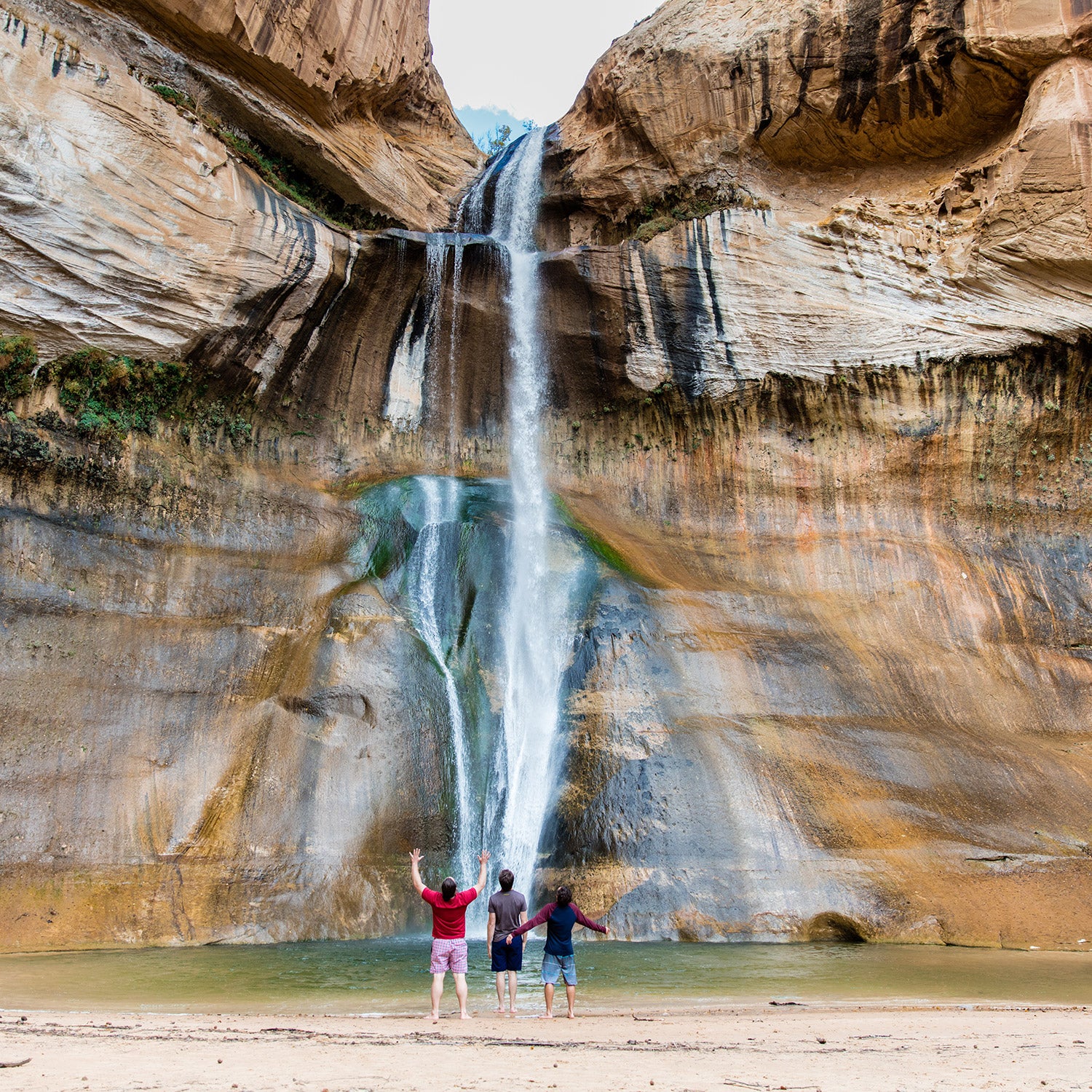 Bryce Canyon Country
Heading out the door? Read this article on the new Outside+ app available now on iOS devices for members! Download the app.
I'm not saying anyone needs another reason to visit a national park this summer. Grandiose landscapes and epic adventure are plenty and then some. But our national-park system hosts a series of special and regular events in warmer weather that give you all the more reason to go outside. I once lucked into a ranger-led event in Rocky Mountain National Park, Colorado, with my young children that had us spotting moose in a river valley. Our unplanned tour ended up being one of the highlights of a month-long road trip.
Here's a list of the best national park events of the summer, from hands-on crabbing in the Atlantic to ranger-led star-spotting hikes in the moonlight, to—my personal favorite—meeting sled dogs in Alaska.
Special Summer Events by Month
June 3: National Trails Day, Multiple Parks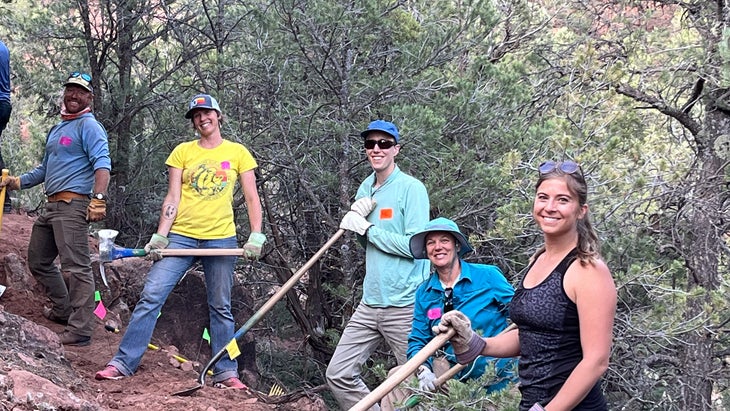 National Trails Day, created by the American Hiking Society, is a nation-wide day of service that includes work projects and group hikes on trails all over the country, including in many national park units. It's a chance to get your hands dirty and give back to the hiking community. You can find events in your backyard here.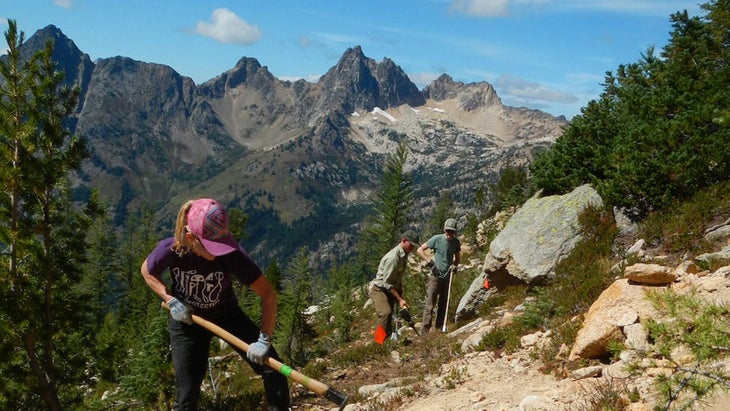 If you're looking for inspiration, check out the trail workday at Kennesaw Mountain National Battlefield, north of Atlanta, where volunteers will help spruce up some of the 22 miles of hiking trails that traverse the mountain and historic Civil War battlefield. Or head to Ohio's Cuyahoga Valley National Park to add stone to 154 steps on the Buckeye Trail to Blue Hen Falls. If you're in Colorado, consider helping the Rocky Mountain Park Conservancy clean up trash that's being exposed as the snow melts inside Rocky Mountain National Park.
June 8, Centennial Celebration, Bryce Canyon National Park, Utah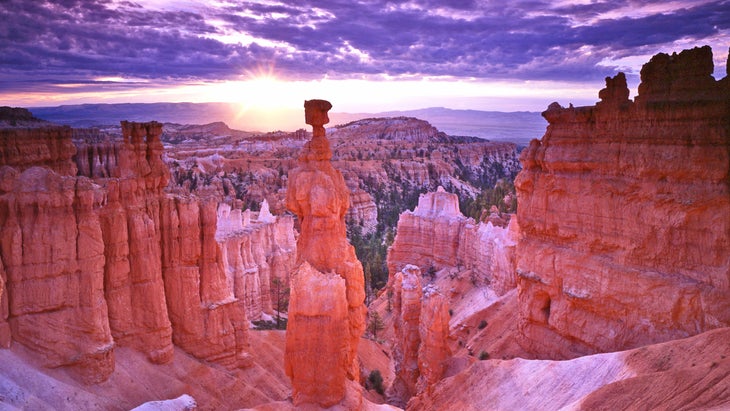 This year marks the 100th birthday of Bryce Canyon National Park, and the park service is celebrating in style with a variety of events, from an ongoing exhibit of historic photos in the Bryce Canyon Lodge, to a day-long butterfly count where volunteers help scientists tally the different number of species in the park. On June 8th, the 100th anniversary date, the Park Service will host a commemoration ceremony on the rim of Bryce Canyon between Sunset and Sunrise Points at 11 A.M., open to the public. At 6 P.M. attend a concert on the Ruby's Inn section of the canyon rim to hear performances by the local Bryce Canyon Wranglers and the Utah icons The Piano Guys. The concert is free, but guests must register here.
June 10 to 17: Grand Canyon Star Party, Grand Canyon National Park, Arizona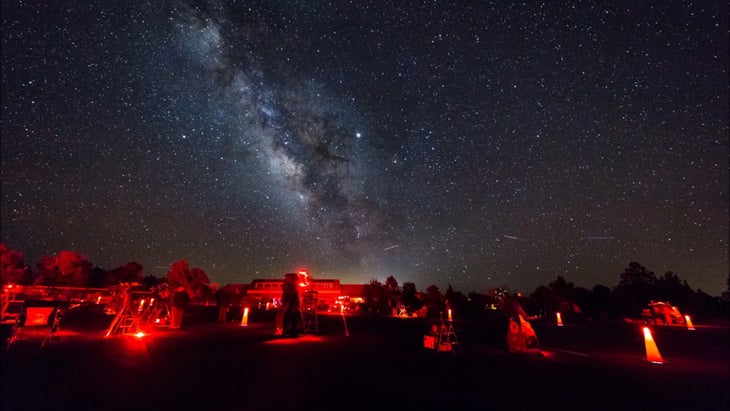 You think the big ditch, with all its depths, is impressive? Try looking up at the sky at night. It's mesmerizing. Every summer, Grand Canyon National Park puts on a free night sky viewing party where you can view stars through a telescope and follow a ranger through a "constellation tour." There are star parties at both the North and South Rim Visitor Centers throughout the week. Entrance fee of $35 per vehicle required, but it's good for 7 days.
June 15 to 17 and Every Night Through Summer: Native America Speaks, Glacier National Park, Montana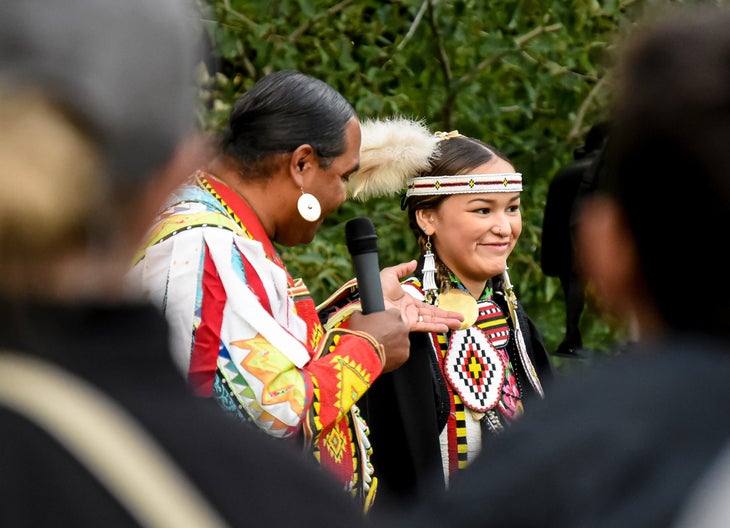 Members of the Blackfeet Nation and the Confederated Salish and Kootenai Tribes discuss their culture and history through singing, storytelling, and presentations. Last year marked the 40th anniversary of the Native American Speaks program in Glacier National Park. The June 15 event takes place at the Museum of the Plains Indian, which displays historic clothing, horse gear, weapons, and toys used by the area's tribes. The event on the 16th is at the Rising Sun Campground, and the one on 17th is at the Two Medicine Campground (see the time/location for each night here). Coupling the speaking series with the historic artifacts immerses visitors in the culture and history of the Northern Plains Tribal peoples. There are no fees for the programs, though the museum  charges an entrance fee of $6 adults / $2 children (free for children under age six) in summer, and is free to visit October through May.
June 24 to September 2: North Canoe Voyage Ash River, Voyageurs National Park, Minnesota
Every Saturday throughout the summer, you can help rangers and other visitors paddle a 26-foot North Canoe, learning about the life of a voyageur in the process. Voyageurs were licensed canoe operators, mostly French Canadians, who worked to transport and trade goods like furs over long distances in the 18th and 19th century. Their massive North Canoes weighed up to 300 pounds each, carried up to 3,500 pounds of goods, and were paddled by crews of four to six men. You'll paddle for 1.5 hours. It's free, but you need to register.   
July 14 to 15: Geology Festival, Bryce Canyon National Park, Utah
Two days of rocks in Bryce Canyon! The annual celebration features guided hikes, geology talks, and evening programs at the outdoor theater. Highlights from the weekend have to be the guided two-mile hike of the Queens Garden Trail, which passes by a number of unique hoodoo outcroppings, including one that looks like Queen Victoria, and the Sunset Point Hoodoo talk, where you'll learn exactly how the pillars of sandstone are formed (hint: it has something to do with "ice wedging"). Free with a park entrance.
July 15: American Indian Cultural Arts Festival, Aztec Ruins National Monument, New Mexico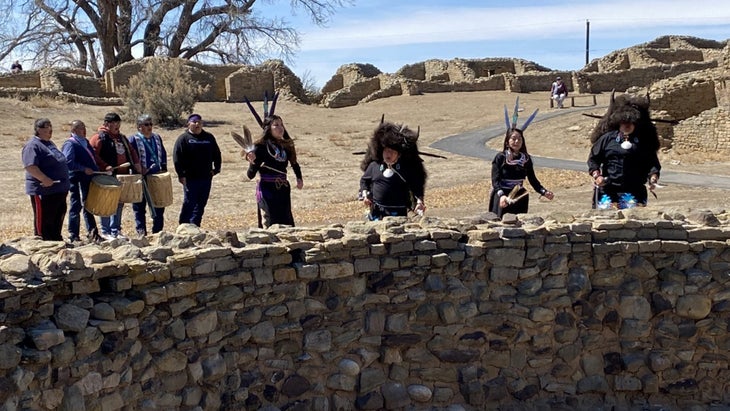 Aztec Ruins National Monument also turns 100 this year, and to celebrate the monument will host the American Indian Cultural Arts Festival, featuring artwork from dozens of Native American artists, dancers, musicians, and speakers. Aztec Ruins protects a 900-year-old Pueblo Great House which has more than 400 rooms made from mortar, stone, and wood timbers. It was named an UNESCO World Heritage Site in 1987 because it preserves an example of Pueblo architectural achievements. The American Indian Cultural Arts Festival is a chance to witness Native People's culture in action as more than 20 artists perform and sell their work, from traditional pottery to contemporary art. Free.
July 20 to 21: Art in the Parks, Arches National Park, Utah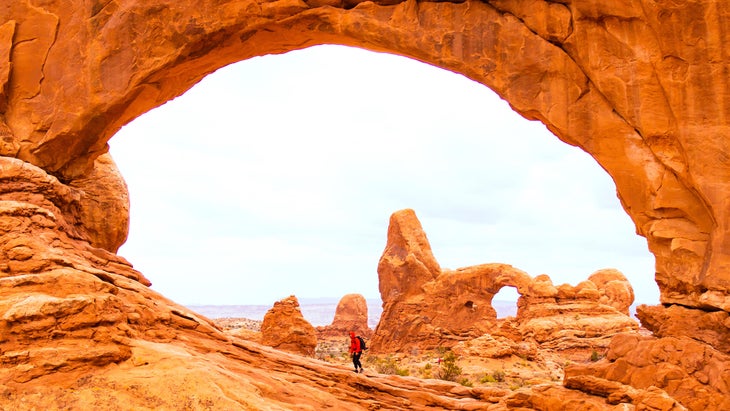 The national park service has a vibrant artist in residence program, and Arches chooses a different local artist to showcase at various events throughout the summer. This year, Moab-based carpenter and illustrator Jess Hough is the featured community artist. On the July 7-8, and 20-21, you can see her practicing various steps of her artwork within the park,and even join her in the process if you have your own art supplies.
August 1: Full Moon Hike, Bryce Canyon National Park, Utah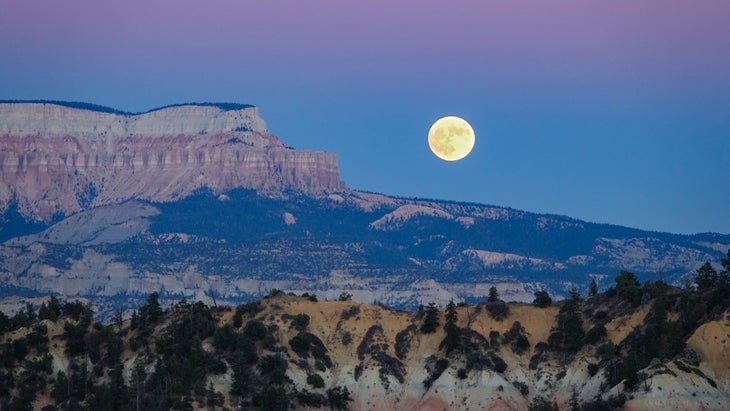 Follow a ranger on an hour-long hike through Bryce's iconic hoodoo amphitheater while listening to traditional stories about the moon. It's a popular hike, so you'll have to gain a spot (free) through a lottery system. Show up to the visitor center at 4 P.M. to enter the lottery.
August 4: Anniversary of the Great American Outdoors Act, Multiple Parks
Signed into law in 2020, the Great American Outdoors Act uses revenue from energy development to provide up to $1.9 billion a year to fund maintenance in our parks. To celebrate the signing of the act, entrance fees to national parks are waived on August 4.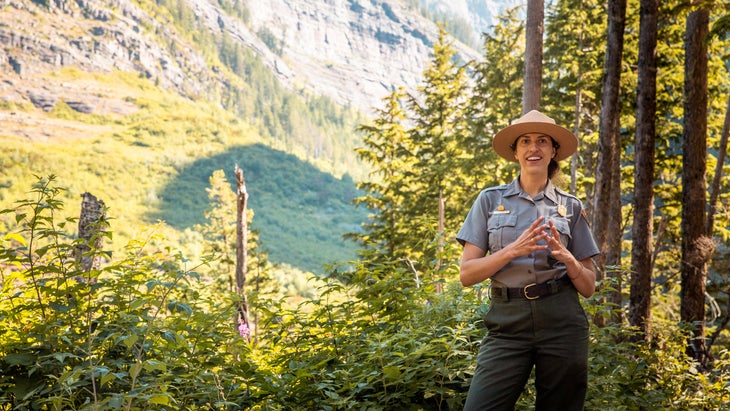 August 5: Junior Ranger Day, Great Sand Dunes National Park and Preserve, Colorado
It's all about the kids on this day. Rangers will lead children on activities where they can learn about the dunes, see fossils and wildlife, and win prizes.
August 10: Centennial Celebrations Bryce Canyon National Park, Utah
Our pick for a spectacular centennial event is a performance by the Utah Symphony on the edge of Bryce Canyon. See other events listed above.
August 28 to 31, Camp Denali Speaker Series, Denali National Park, Alaska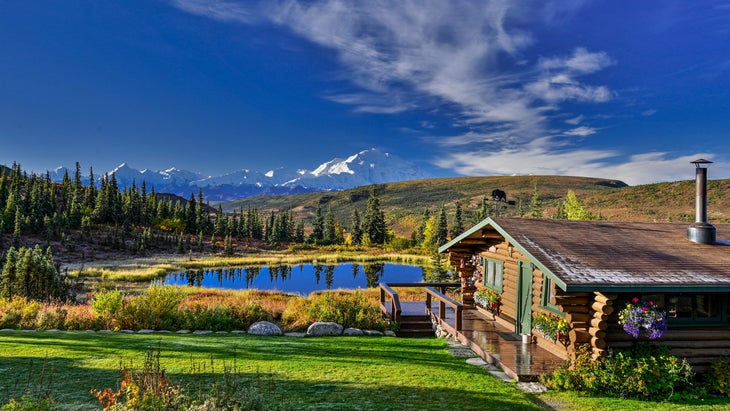 Camp Denali sits at mile marker 89 on the park's only road, deep in the backcountry. While the park road is still closed after mile 43, Camp Denali, re-opening June 2nd, is offering fly-in access to its 19-cabin lodge, where guests can sign up for naturalist-led hikes or paddle a canoe on Wonder Lake, a 2.5-mile-long natural lake at the base of Denali.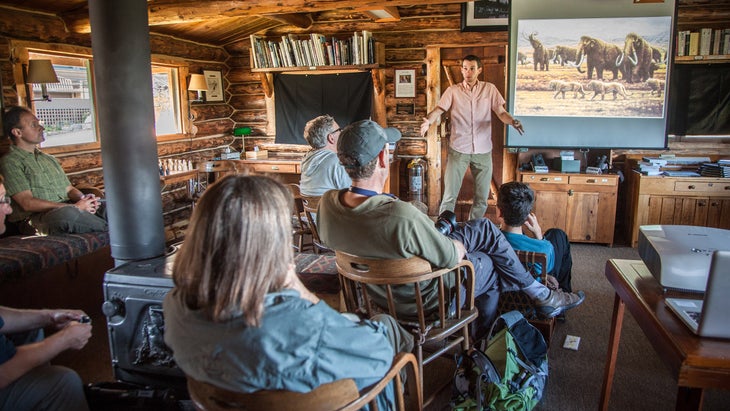 Camp Denali also hosts a speaker series from June through August, featuring experts on conservation, birding, and indigenous stewardship. We say show up for the Autumn Photography Workshop (August 28-31), where you'll learn how to create compelling landscape and wildlife photographs from pro conservation photographer, David Shaw. The speaker series is free, but you need to be a guest of Camp Denali. Rates are $1,250 a night, per person, all inclusive.
Recurring Summer Events
In the Footsteps of Ansel Adams, Yosemite National Park, California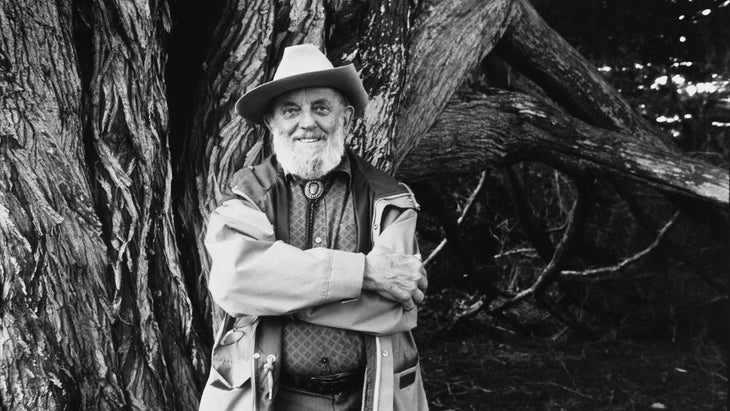 Every Monday at 1 P.M. until June 13, visitors can meet at the Ansel Adams Gallery in Yosemite Village, Yosemite National Park, and walk to a series of locations where Adams, a landscape photographer best known for his black and white photos of the American West, made his most iconic photographs, such as his shots of Half Dome and El Capitan. You'll learn about the artist's philosophy and life while taking in the landscapes that inspired him. $95.
Tipi Construction, Nez Perce National Historic Park, Idaho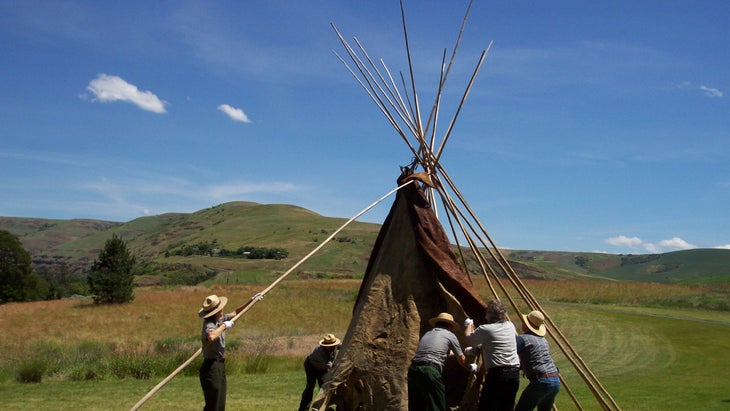 Watch interpretive rangers as they set up a large traditional Nez Perce tipi, as originally made from buffalo skin and lodgepole-pine poles. Depending on the size of the tipi, it could take up to 40 buffalo hides to construct the walls, which were often painted inside and out with natural dyes.  The demonstration is every morning throughout the summer. There's no entrance fee to the park and the demonstration is free.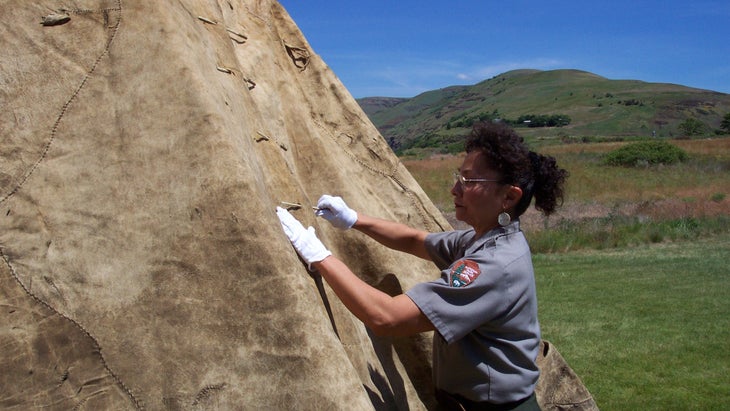 Crabbing With a Ranger, Cape Hatteras National Seashore
Every Tuesday and Friday until September 4, you can learn how to catch crabs with a park ranger near the Bodie Island Lighthouse, Cape Hatteras National Seashore. The rangers bring the gear, but you need to bring the bait (raw chicken wings or necks work well). If you're willing and able to cook the crab, you can keep—and enjoy eating—what you catch. It's free, but you must register. Call (252) 966-1761 as of 9:00 A.M. EST the Saturday before the program you want to attend.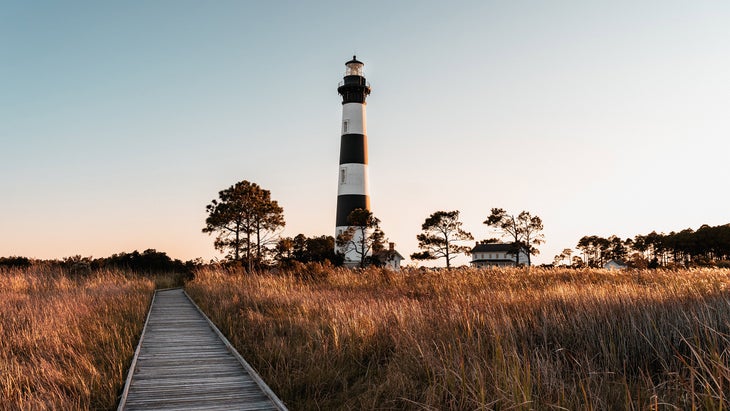 Archeology Talk, Capitol Reef National Park
Capitol Reef is best known for its geology, but it also contains magnificent petroglyphs from the Fremont and Ancient Pueblan people that lived in the area from 600 to 1300 A.D. inside the park too. The markings they left behind tell stories of their hunting patterns, crop cycles, and mythology. This 30-minute talk occurs daily until October 7 at the Petroglyph Panel boardwalk, which is accessible to wheelchairs and strollers, giving you a chance to learn about the cultures that have called the reef home. Free.
Paradise Night Skies Program, Mount Rainier National Park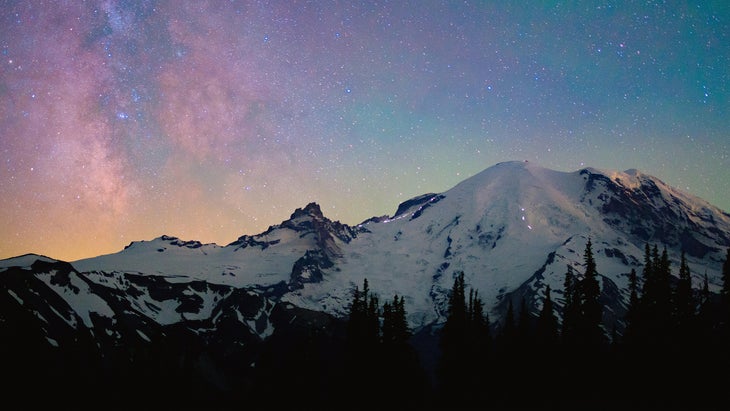 Any Friday, Saturday, and Sunday night in July, you can meet with rangers outside the Jackson Visitor Center to view the stars through a telescope and learn about the constellations that light up the sky. Mount Rainier offers one of the darkest skies in the Pacific Northwest, and is a good location to see the Perseids meteor shower, which is forecasted to deliver up to 75 visible meteors per hour between July 14 and September 1. Free.
Ask a Climber, Yosemite National Park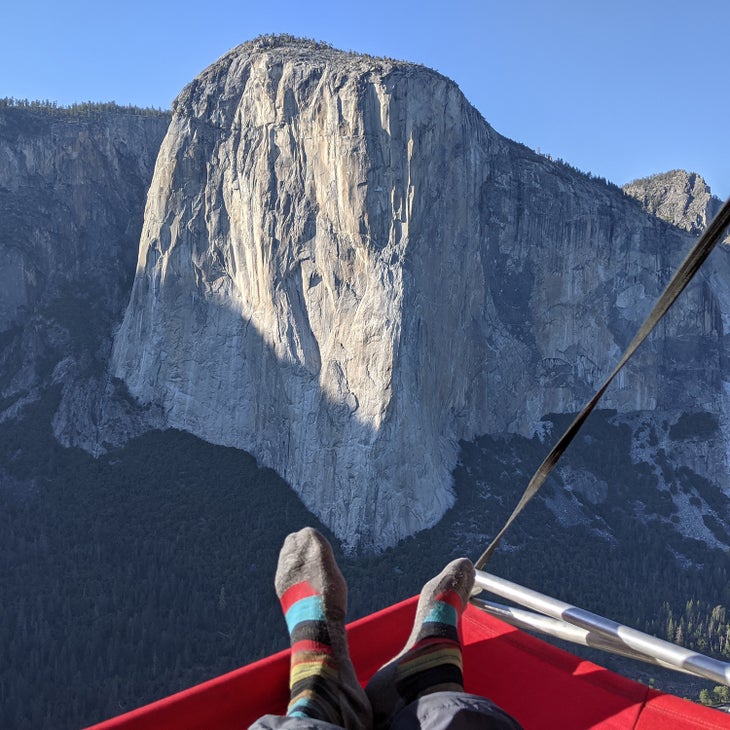 Every day through June, climbing rangers are stationed at the El Capitan Meadow, ready to discuss big-wall climbing, in which participants scale large walls over multiple pitches, taking days or weeks. Yosemite is considered ground zero for big wall climbing in the U.S. thanks to its towering granite monoliths, like El Capitan, which rises 3000-plus vertical feet from the valley floor.  No reservation required, just stop by and ask questions. Bring binoculars and try to spot climbers on the face of El Capitan.
Sled Dog Demonstration, Denali National Park
Every day from May 20 until September 14, park rangers lead a demonstration about the sled-dog tradition, which served as the main form of transportation and communication for native peoples of Canada and Alaska dating back to 1000 A.D. Sled dogs were used to carry the mail in Alaska in the 1800s, and the first sled-dog race was held in Nome, Alaska, in 1908.  Visitors learn about the history of the practice, visit the kennels where today's dogs are housed,  and even get to meet the dogs. Free.
Graham Averill is Outside's National Parks Columnist. Every time he visits the Grand Canyon he's blown away by the volume of stars in the night sky, but he's equally impressed by people who can catch blue crabs with a chicken wing on a string.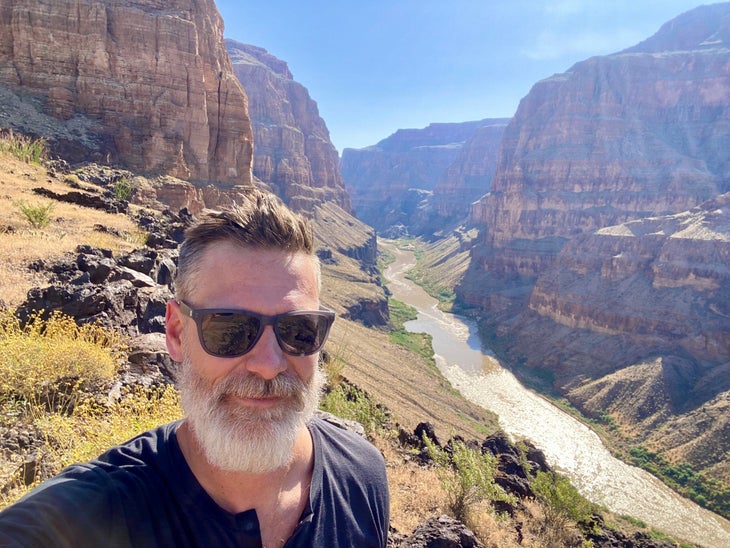 Lead Photo: Bryce Canyon Country
Trending on Outside Online