This Backcountry Resort Is 100 Percent Human Powered
Bluebird Backcountry is an avalanche- and ski-patrolled ski area where you'll have to climb to earn your turns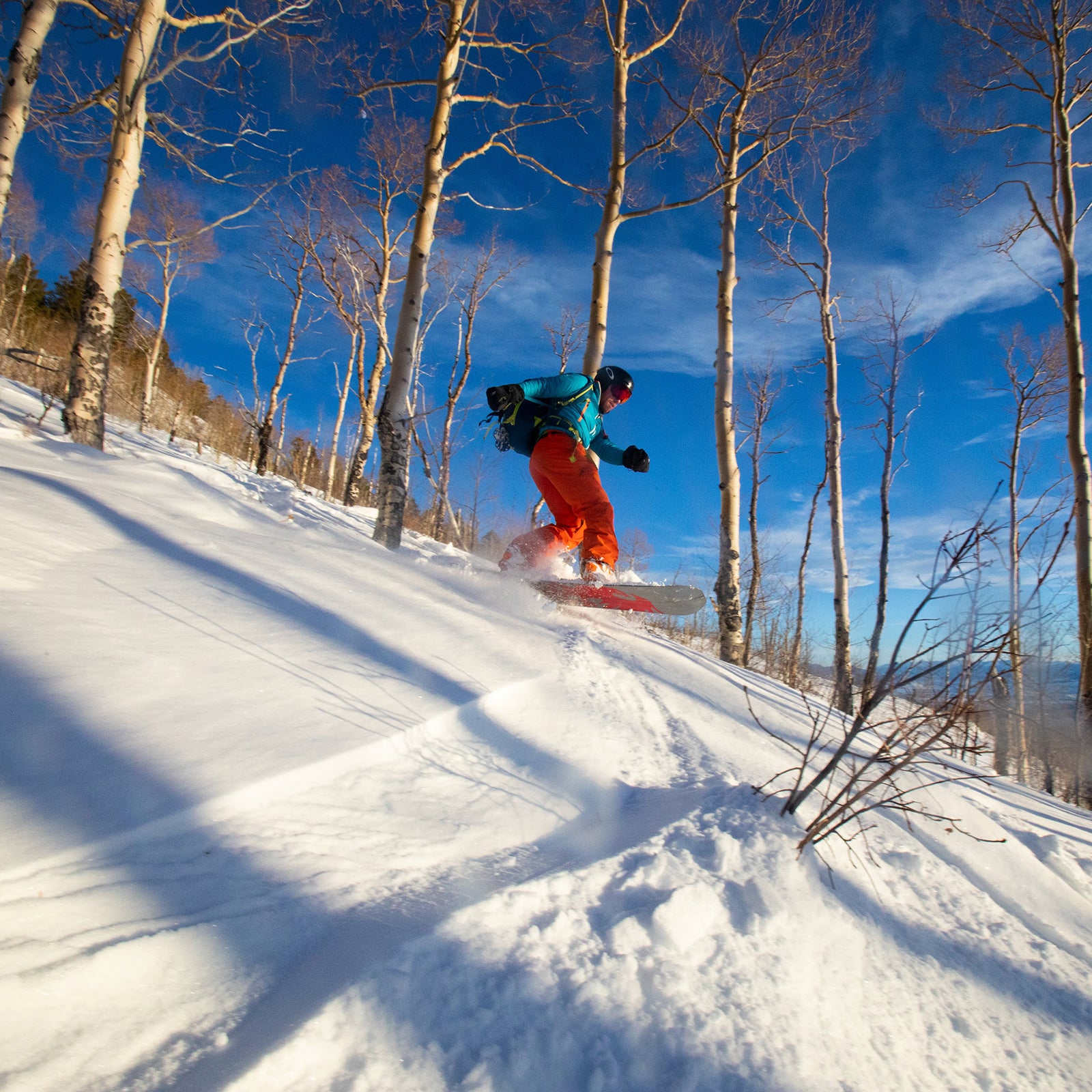 Courtesy Bluebird Backcountry/Ju(Photo)
Heading out the door? Read this article on the new Outside+ app available now on iOS devices for members! Download the app.
Bluebird Backcountry is set to open in Colorado next month with 1,500 acres on Peak Ranch, near Steamboat Springs, plus a lodge, warming huts, gear rentals, and ski patrol. But instead of a chairlift, dedicated skin tracks will lead skiers to open meadows and aspen glades. When it debuts for a trial month starting February 15, Bluebird will be the first human-powered, downhill-focused ski resort in North America, giving people an opportunity to explore the sport in a safe and accessible location.
The concept has been around for some years, with cross-country resorts like Whitegrass in West Virginia and Tahoe Donner in California offering fun downhill routes but geared toward touring with more rolling terrain and up-down trails. Other resorts, like Mt. Bohemia in Michigan, run a cat on the backcountry side of its mountain. Bluebird will stand out with its focus on big verticals and human-powered ascents. Here, you'll have to climb to earn your turns. 
"Backcountry skiing is intimidating," says Erik Lambert, who founded Bluebird with Jeff Woodward. "It's dangerous, it's expensive, and it has a tight subculture that can be hard to break into. There aren't a lot of obvious gateways into the sport, so Bluebird is designed to break down those barriers and give skiers a chance to experience and learn in a welcoming environment."
The resort will be tailored to skiers who are new to the backcountry, with on-site rentals and lessons, but the terrain and concept should also appeal to experienced backcountry enthusiasts who are looking for quality turns in a low-risk environment. Lambert and Woodward used climbing gyms, which serve as a gathering place for climbers, as their model when developing the Bluebird concept. 
"Climbing is a lot like backcountry skiing," Woodward says. "It's a dangerous sport with a niche subculture that requires a mentor to do it properly. For decades it was hard for beginners to get into climbing, but now climbing gyms serve as a hub for accessing the community and learning the key skills. We want Bluebird to be the same bridge for backcountry skiing."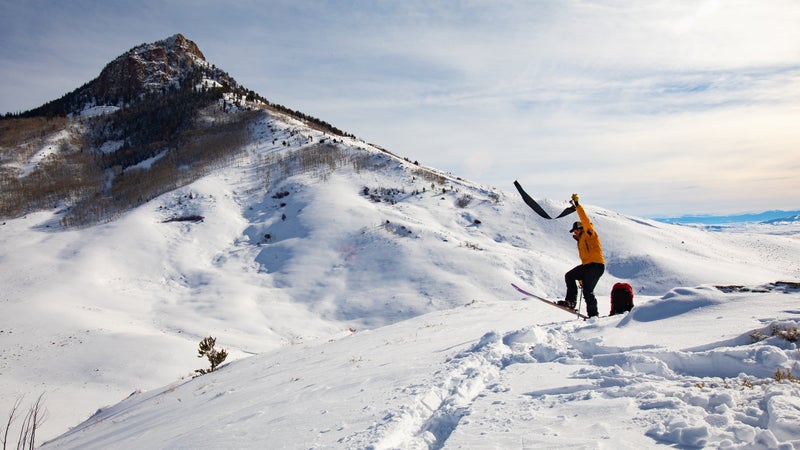 Bluebird ran two test events last season in Colorado, one over two weekends at Mosquito Pass near Breckenridge, and another over a weekend at Winter Park Resort. The trials drew a combined 200 skiers and splitboarders, most of whom were new to the art of backcountry skiing. Lambert and Woodward have leased 1,500 acres on Peak Ranch to run a monthlong test season between February 15 and March 15 (day tickets from $50) but believe the ranch will be the ideal permanent location for Bluebird. Roughly 300 acres of the resort, consisting mostly of open meadows and 29-degree aspen glades, will be assessed for avalanche danger daily and open to skiers who want to explore on their own; this area will also feature a set of established skin tracks, each rated for difficulty, and guidelines for safe routes down the mountain. The other 1,200 acres are steeper and will be accessible via guided trips.
The property also includes Whiteley Peak, a 10,115-foot mountain with 2,200 feet of vertical that Woodward says has a suite of terrain suitable for both beginners and experienced skiers. Maybe most attractive of all, Bluebird will only allow 300 skiers on its property each day, ensuring the wilderness experience and solitude that most skiers seek. While all the infrastructure will be complete in time for its opening, Bluebird plans to improve the terrain come next ski season, grading more of the mountain beyond the avalanched-assessed 300 acres. 
"There's no one doing quite what we're doing here," Woodward says. "We're taking boundary markings from ski resorts, the community aspect from climbing gyms, we're thinking about education like ski school—we're taking all of these pieces and combining them into something that offers more control and convenience than a traditional backcountry experience. We think people are ready to try something new, get away from the crowds, find better snow, and have a wilderness experience and learn something." 
Corrections:
(10/04/2023) A previous version didn't effectively address why Bluebird Backcountry is the first resort of its kind. Outside has clarified that it's the first 100-percent human-powered backcountry resort in the country.
Lead Photo: Courtesy Bluebird Backcountry/Ju
Trending on Outside Online