Outside Business Journal
Building the Next Generation of Black Outdoor Leaders
The nonprofit HBCUs Outside wants to create a more diverse pipeline of talent in the outdoor industry by introducing students at historically Black colleges and universities to the joys of getting outside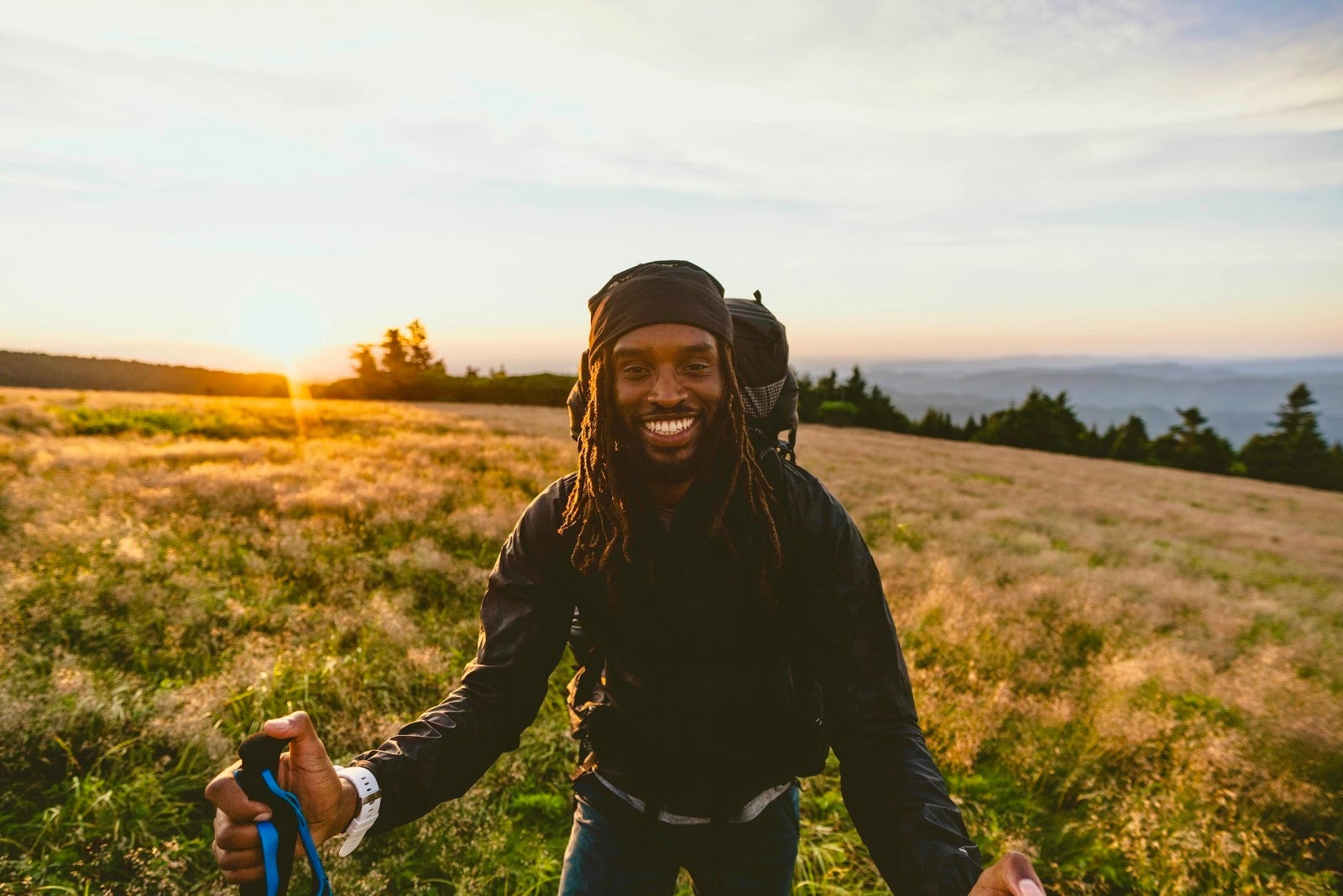 Heading out the door? Read this article on the new Outside+ app available now on iOS devices for members! Download the app.
In 2013, Ron Griswell took a break from college at North Carolina Agricultural and Technical State University (NCA&TSU) to figure out what he wanted to do with his life.
"I moved to Minneapolis and got into outdoor guiding and education,'" said Griswell, who took a job working with the nonprofit Wilderness Inquiry. "I felt as though I needed to do that before I continued with school."
In 2015, Griswell returned to NCA&TSU, a historically Black university, with a desire to continue growing his passion for the outdoors.
"I realized quickly that my school didn't have the opportunities for outdoor recreation experiences that I was looking for. I actually thought about transferring to the University of North Carolina, Chapel Hill, because they have a robust outdoor program and giant gear library," said Griswell, now 29 years old and a contributor here at OBJ. "That's when it clicked: These outdoor activities won't come to my school unless I do something about it."
Programs designed to develop students' outdoor skills through experiential education do exist across the country, but they're mostly found at predominantly white schools. In the country's 107 Historically Black Colleges and Universities (HBCUs), these programs are virtually nonexistent.
"There are very few HBCUs that have any sort of outdoor programming, or even an outdoor club," said Griswell.
Recognizing that disparity and hoping to change it, Griswell set his sights on creating a solution.
Founding HBCUs Outside
Rather than merely install one outdoor program at his alma mater, Griswell decided to broaden his focus, setting himself a goal of helping all HBCU students nationwide.
"I realized that whatever I was doing for one school could have a larger benefit on society and the network of HBCUs if I created a nonprofit," he said.
So, in the summer of 2018, he devised the idea for HBCUs Outside, a nonprofit catering to HBCU students interested in the outdoors. More than just an educational tool or meetup platform, HBCUs Outside offers participants a chance to truly learn through experience—by embarking on local trips, renting equipment from a gear library, and signing up for full-scale expeditions like climbing Mount Kilimanjaro.
The stated mission of HBCUs Outside, Griswell says, is to promote outdoor recreation at HBCUs and encourage outdoor companies to invest in Black institutions of higher education.
Local Experiences
The group's experiential programming includes everything from workshops like "Hiking 101" to more advanced skill-building events. With both virtual and in-person offerings, these experiences are meant to build up the outdoor community at HBCUs, while also instilling confidence and technical knowledge.
Gear Library
After being introduced to an activity or finding like-minded friends through local experiences, students may want to set out on their own adventures. That's where the group's gear library comes into play. Based in Elizabeth City, North Carolina, in close proximity to three HBCUs, the library offers weekly gear rentals at incredibly affordable prices. For those who aren't able to pick things up locally, Backcountry.com provides free two-day shipping.
Expeditions
The group's expeditions are a way of leveling up participants' skills and include adventures like climbing Mount Kilimanjaro, backpacking the Great Smoky Mountains, and completing NOLS courses. (The group has offered full NOLS scholarships to a number of its members.) These expeditions offer students the chance to accomplish big outdoor goals, encouraging them to continue adventuring, and possibly to consider careers in the outdoor industry.
The Bigger Picture
HBCUs Outside's larger goal is to create more Black outdoor leaders across the industry—from guides and trip leaders to policy advisors and retail managers.
"The career pipeline is what we're building behind the scenes," said Griswell. "That doesn't mean you have to be an outdoor guide or an environmentalist. You can also be an accountant or a marketer in the outdoor industry."
A large part of Griswell's work involves building relationships with industry brands like Patagonia and Eddie Bauer, not only to secure gear donations and funding for HBCUs Outside but also to influence their recruiting processes. Once the economy recovers from the effects of the pandemic, Griswell hopes to bring some of these partners to the Southeast where a majority of HBCUs are located.
"It's important for companies to know they're being invited to these campuses," said Griswell. "They in turn need to show up and say, 'We value you and think that you'll be an important asset to our organization.' Once you start changing the physical makeup of these companies, that's where real diversity and inclusion starts to take place."
How to Support HBCUs Outside
For companies that want to get involved, HBCUs Outside is accepting gear and monetary donations to help build up its gear library and hire more staff. Funds will also be used to help train future trip leaders and provide scholarships for HBCUs Outside excursions. In return, HBCUs Outside is offering sponsor benefits—including influencer posts, product seeding, content partnerships, and logo placements—to help brands build an authentic voice around diversity in the outdoors.
Griswell is also hoping companies will utilize their social platforms to help spread the word about #BlackToTheTrails, a virtual, weeklong 5K event that launches on September 19 and will raise money and awareness for the nonprofit. Registration costs $20 and folks of all ability levels are encouraged to run, walk, hike, or use their adaptive devices.
"These are America's next Black leaders and the time for them to start caring about the outdoors is in college. That's when people are experiencing new things, getting curious, and exploring themselves and their passions," said Griswell. "Black students should have the same opportunities and resources to get outdoors—and they should have had them yesterday."